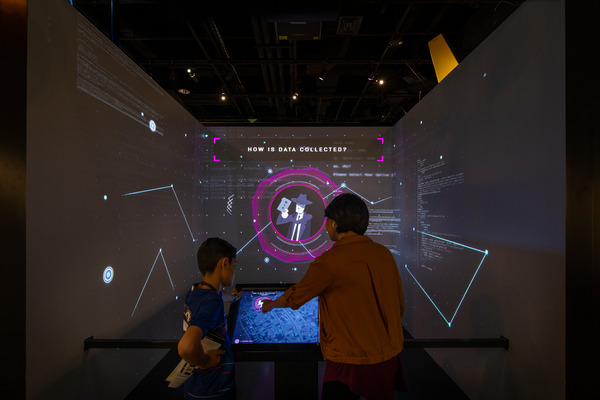 2020 Vision: A Look Back at Electrosonic's Highlights from the Past Year
There's no sugarcoating it – 2020 was a challenging year. It tested the ways we live, work and play in ways they'd never been tested before, spurring overnight movements to work-from-home setups, new conversations surrounding touchless technology and holistic solutions for safer workplaces, and critical thinking about the future of theme parks, leisure activities, museums and more.
Fortunately, those conversations and brainstorm sessions have all led to a singular conclusion – the future of all of these spaces, from the ones that help us generate groundbreaking innovations to those that use those innovations to deliver captivating and inspiring experiences, is a bright one.
At Electrosonic, we're proud to say we've fought through adversity to not just survive, but to thrive and grow. We're most proud of our collaborations with our partner ecosystem and customers, which have empowered us to keep pace with a rapidly changing technology landscape and provide cutting-edge solutions that elevate the human experience around the globe, and of our wonderful teams, who leveraged decades and decades of experience to navigate a situation none of us were prepared for.
Let's take a look back at how, in the face of that uncertainty, we were able to find bright spots in the darkness, from pre-pandemic successes to mid-crisis adaptations and, now, the technology planning, expertise and solutions set to guide us through 2021 and beyond.
The Year that Was for Electrosonic and Experiences around the Globe
The following moments, decisions, experiences and lessons have us thrilled to turn the page to 2021 and to continue building on the foundation of growth built by our collective answers to the challenges of this year.
The National Comedy Center Earns Place as Best New US Museum
In February, the National Comedy Center, an official cultural institution devoted to comedy as art, was named the Best New Museum in America by USA Today. The award kicked off Electrosonic's year with a bang, placing the Center over 19 other nominees after judging from a panel of prominent travel journalists.
The Center, located in Jamestown, New York, the hometown of comedy legend Lucille Ball, provides visitors with a personalized, immersive experience. Touchscreens and interactive exhibits allow visitors of all ages to tailor their experience to their unique tastes, and the Center's approach to innovative, forward-looking technology allows it to empower adaptability that ensures that the continuous evolution of this centuries-old art form can come to life within the museum's walls.
An interactive "Laughband" customizes content across 50 exhibit areas based on individual visitors' humor profiles, and interactive experiences in stand-up, comedy writing and more allow guests to get hands-on with the content.
Add it all up, and it's a living, breathing experience that keeps visitors coming back for more.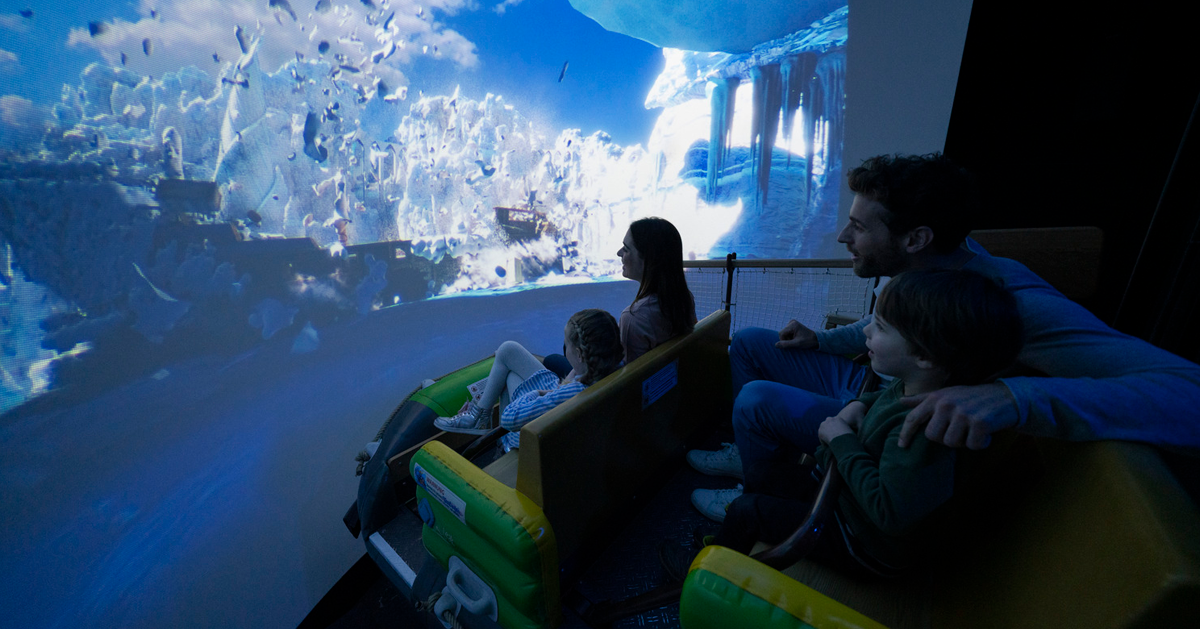 The Snorri Touren Dark Ride Wows, Brings 'Rulantica' to Life
Limited space should never be an excuse for a less-impactful experience, and that's never been more apparent than at the Snorri Touren dark ride in Rust, Germany's Europa Park.
The ride makes the most of a small footprint of just 500 square meters, leveraging more than 17 screens and projections, including two specialty dome projections, projection mapping, cutting-edge audio effects, animatronics, waterfall mapping, uncompressed 4K content and special programming techniques to craft a state-of-the-art experience that brings the Scandinavian world of "Rulantica" to life for visitors.
There's no greater purpose for a themed entertainment experience than to tap into the power of narrative and transport those experiencing it to another world, and Snorri Touren is a terrific example of how effective and constant collaboration between creatives and engineers can make that vision a reality.
"For us, the project was a big challenge. We never did a ride with so many screens and with so much media content," said Patrick Marx, Europa Park Production Manager. "Electrosonic is our expert for all projections and audio. We're very happy with the results."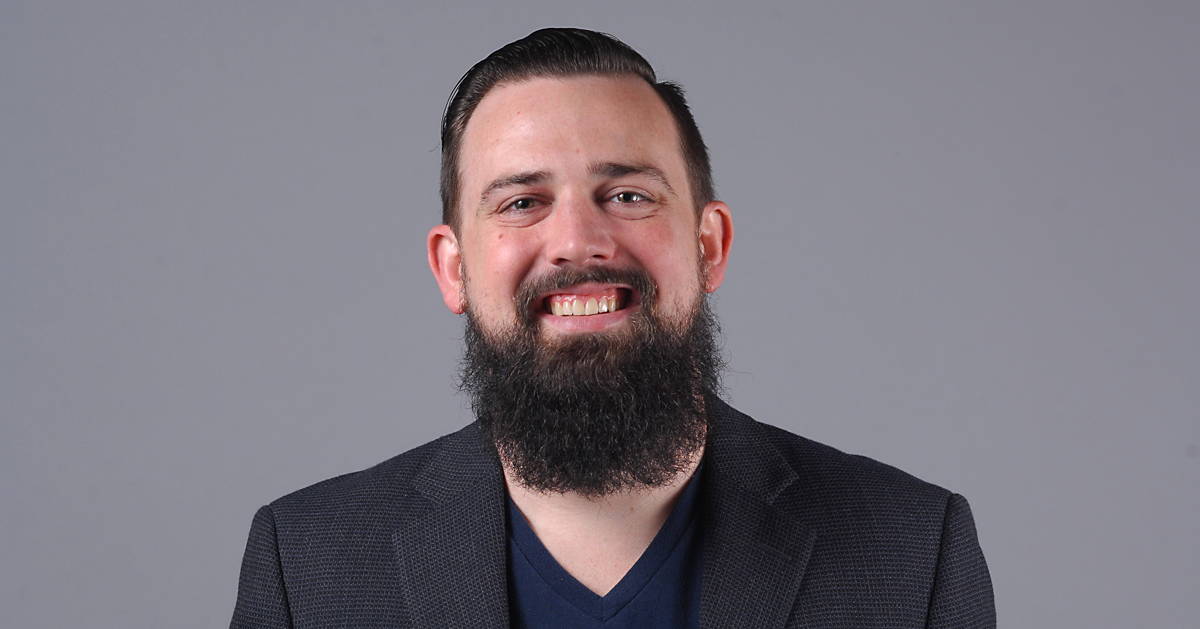 Sean McChesney Given AVIXA Award for Young AV Professionals
AVIXA, the Audiovisual and Integrated Experience Association, annually hands out its AVIA Awards, which recognize "outstanding AV professionals for their contributions to the industry."
This year, the awards were announced in June – and Electrosonic Experience Technology Consultant Sean McChesney was among the two recipients of the organization's Young AV Professionals award.
McChesney is a fantastic example of the people behind the progress at Electrosonic. A graduate of the University of Tampa and Carnegie Mellon University, McChesney has spent nearly eight years helping Electrosonic elevate our efforts to revolutionize technology experiences around the world, and we can't wait to see what he helps bring to life next.
The National Geographic Museum Is Honored as an Overall Winner by AAM
The National Geographic Museum was honored as an overall award winner by the American Alliance of Museums in 2020. The award was earned by the museum's "Becoming Jane: The Evolution of Dr. Jane Goodall" exhibit, which "explores Dr. Jane Goodall's life from her early years as an intrepid young woman with a dream of learning about animals in Africa, to her years establishing herself as a renowned scientist in Gombe, Tanzania, to her present role as an activist, mentor, and advocate for all life on Earth."
Electrosonic played a significant role in bringing the exhibit to life, ensuring that visitors were empowered to become fully immersed in Goodall's story and to leave with an impactful, memorable experience.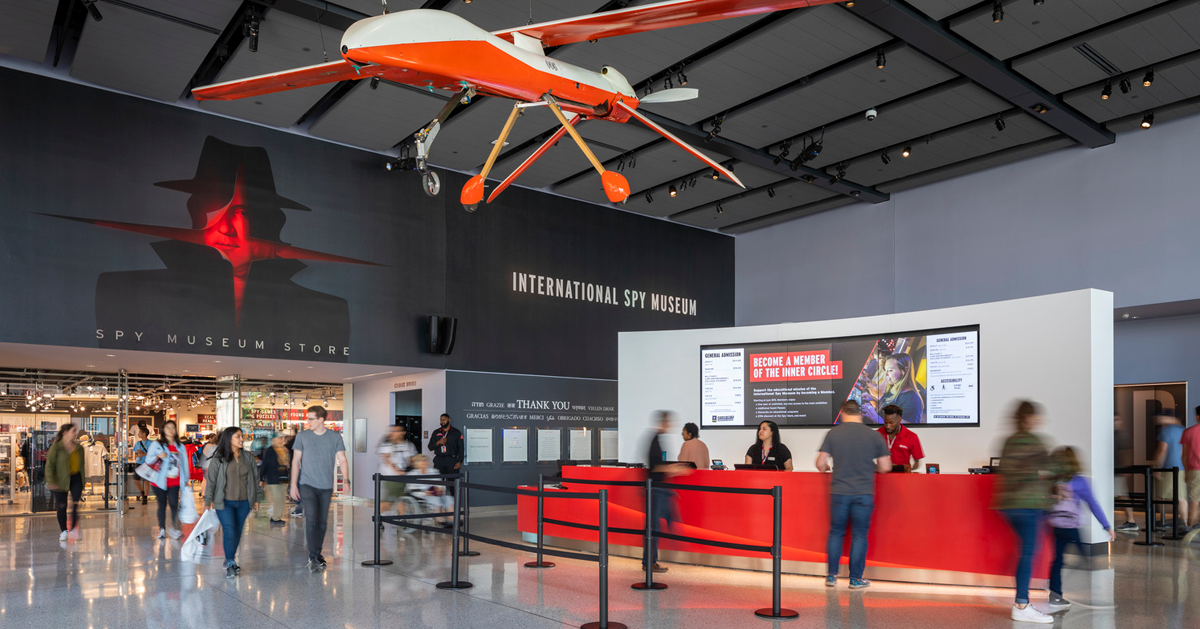 The International Spy Museum Wins Museum Project of the Year
The International Spy Museum marked yet another high-achieving museum in 2020, earning the Best Museum Project award at the annual Integration Awards. The honor backed up 2019's win for the Sheikh Abdullah Al Salem Cultural Centre, which earned top marks in the same category for Electrosonic.
The Integration Awards are distributed by Commercial Integrator and are recognized as being reflective of the true state of the industry and of the very best AV projects and work each year.
The International Spy Museum is a one-of-a-kind immersive experience, giving each visitor a unique, interactive mission to accomplish during their time at the museum. It offers a unique and global perspective on espionage and, through personalized lanyards, guests take on their mission with a cover identity and individual expertise.
From there, they're unleashed onto interactive exhibits that allows them to act in secret, analyze clues, collect intelligence, and learn everything they've ever wanted to know about the art of spying. The technology, such as RFID sensors, doesn't inhibit the narrative – in fact, it enhances it.
"You want word of mouth, with people leaving the experience telling their friends," said Chris Cooper, Project Manager on an episode of Fusion, an Electrosonic podcast. "The game aspect helps. It has the residual effect of locals wanting to come back because of the RFID experience. Using the combination of RFID and interactives gives a sense of purpose, with the end result being something special."
Ewan Smith Joins Electrosonic Inc. as President and Bryan Hinckley Takes on New Role
Joining Electrosonic from AVI-SPL, where he served as Executive VP and General Manager, Ewan Smith was appointed President of Electrosonic Inc. this summer.
"What attracted me to Electrosonic was the amazing customer-centric culture that's been created here," Smith said. "Seeing a successful, family-owned business is becoming increasingly rare in this industry. That environment is something that resonates with me and something I'm excited to be a part of."
Smith will use his role to help craft the exciting technological future Electrosonic is helping bring into being around the world without losing sight of our core values and dedication to our customers and people.
"I am delighted that Ewan has joined us to take on president of Electrosonic Inc.," said Jon Hancock, Electrosonic Group CEO. "Ewan is exceptionally knowledgeable about the AV and IT industry with a terrific experience in customer advocacy, with the strong leadership of employees and building a collaborative culture delivering significant business growth. He has a deep understanding of business operations, employee engagement, sales, and market development."
2020 also saw Electrosonic's Bryan Hinckley appointed to the role of Global Vice President of Immersive Experiences, a move that highlights Electrosonic's commitment to dedicating key talent and resources to doing what we do best – building never-before-seen experiences for our customers leveraging the latest technologies.
THEA Hands Out 2021 Annual Awards
Yes, another awards show! Electrosonic was thrilled to see three projects we've worked on be recognized as Themed Entertainment Association Thea Award recipients in November. The Thea Awards are given out by the TEA annually "to help realize a key mission of the association: bringing recognition to achievement, talent and personal excellence within the themed entertainment industry."
Those three projects each took home an Outstanding Achievement Award and will be further honored with Thea Award digital case studies in 2021.
Electrosonic saw Disneyland's "Star Wars: Rise of the Resistance" take home a Thea Award in the Attraction category, Snorri Touren earn an award in the Attraction, Limited Budget category, and "Becoming Jane" honored for Museum Exhibit, Limited Budget.
These wins, particularly in the case of Snorri Touren and "Becoming Jane," highlight Electrosonic's commitment to fusing architecture, storytelling and technology to create impactful experiences that fit every unique vision and space, regardless of the challenges that face that execution.
Paul Kent Cracks the Blooloop 50
As noted themed entertainment site Blooloop puts it, 2020 was "a year for consolidation, for readjustment and for reflection." In engaging in that reflection, Blooloop released its third annual Blooloop 50 Theme Park Influencer List, which highlighted 50 people in themed entertainment "who, despite this year's unique circumstances, are showing leadership, innovation and influence."
Electrosonic Regional Director, Middle East and Africa Paul Kent landed on this year's list, celebrating two decades of exciting work with Electrosonic and an even lengthier career helping to craft the most exciting, engaging and immersive themed entertainment experiences in the world.
Kent is also a vocal and active participant in many industry events, carving out a place as a well-respected expert in all things themed entertainment. He is an integral part of Electrosonic's success across the globe, and he's set to be an incredible part of the industry's comeback from this period of uncertainty.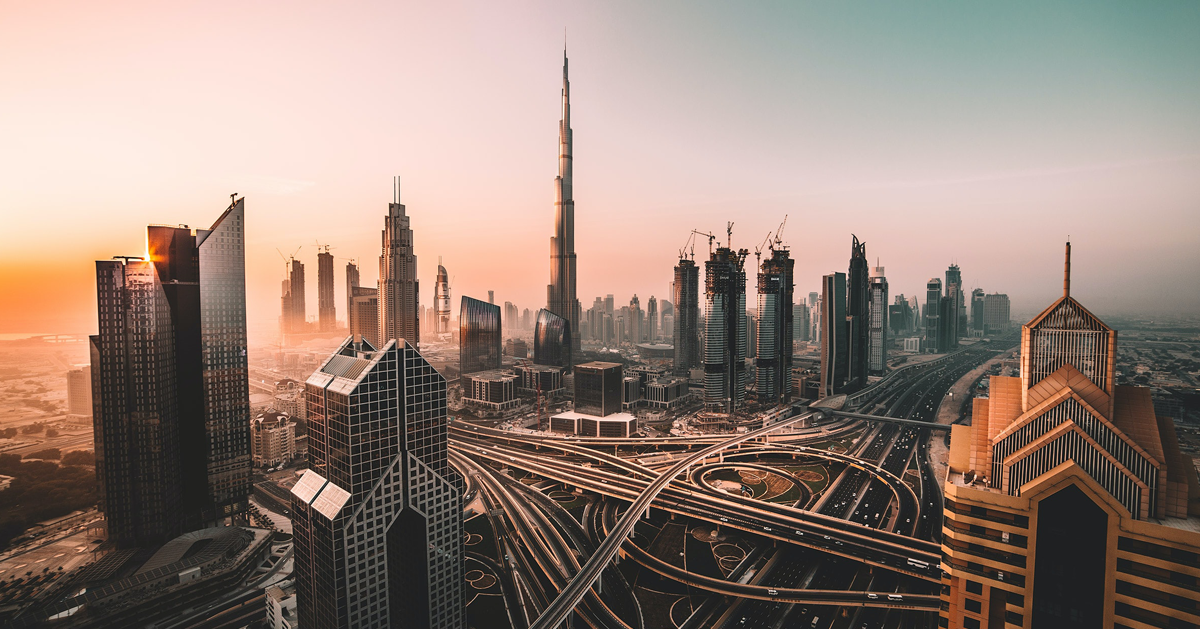 Dubai Expansion Grows Electrosonic's Middle Eastern Footprint
Finally, Electrosonic closed 2020 out with some exciting news – we've committed to elevating our service to our customers and partners in the Middle East with the opening of a brand-new production and service facility in Dubai.
The facility joins a long list of successes for Electrosonic in the region, which has seen us accomplish some incredible feats, from the aforementioned Sheikh Abdullah al Salem Cultural Centre to Al Shall Theme Park, an elevated corporate space for Cisco, and so much more.
The facility will bring direct, local support and powerful efficiencies, speed and flexibility in terms of logistics and execution. We'll also be crafting a greener overall footprint and empowering local contractors and vendors in ways that will have a sizable economic impact on the entire region.
This facility is all about being able to craft the same level of powerful, world-shaping experiences in a way that's better for our shared environment, better for our customers, better for the Middle East and better for Electrosonic.
"I am really excited to see us being more strategic in a region where we have been present for many years," Hancock said. "To have our own fully equipped permanent production facility is a great step forward that builds on our flagship projects in the region."
Join Electrosonic in Crafting the Future of the Places We Live, Work and Play
As 2021 dawns, we want to thank our customers, partners and teams for a year that saw us overcome unforeseen and unmatched challenges to deliver agile and powerful solutions.
Armed with the lessons learned in navigating the pandemic, which condensed years of adaptation and evolution into mere months and forced sometimes uncomfortable confrontations with shortcomings and obstacles, Electrosonic is ready to continue shaping the future of technology and how it's applied to elevate the human experience.
We're ready to empower you to make the corporate space, museum, ride, theme park or experience you've been dreaming up a reality, ready to impact visitors from around the globe and make the most of bleeding-edge innovations.
To learn more about Electrosonic and how we meet that core goal, contact us today.
Alexander Hann, Communications Manager, understands the challenges that clients face when they are making decisions about technology. He uses his extensive experience of communicating complex concepts to write about the latest developments in technology in a way that clearly explains benefits for business and technical decision-makers.
Signup for the weekly news to your inbox each week.