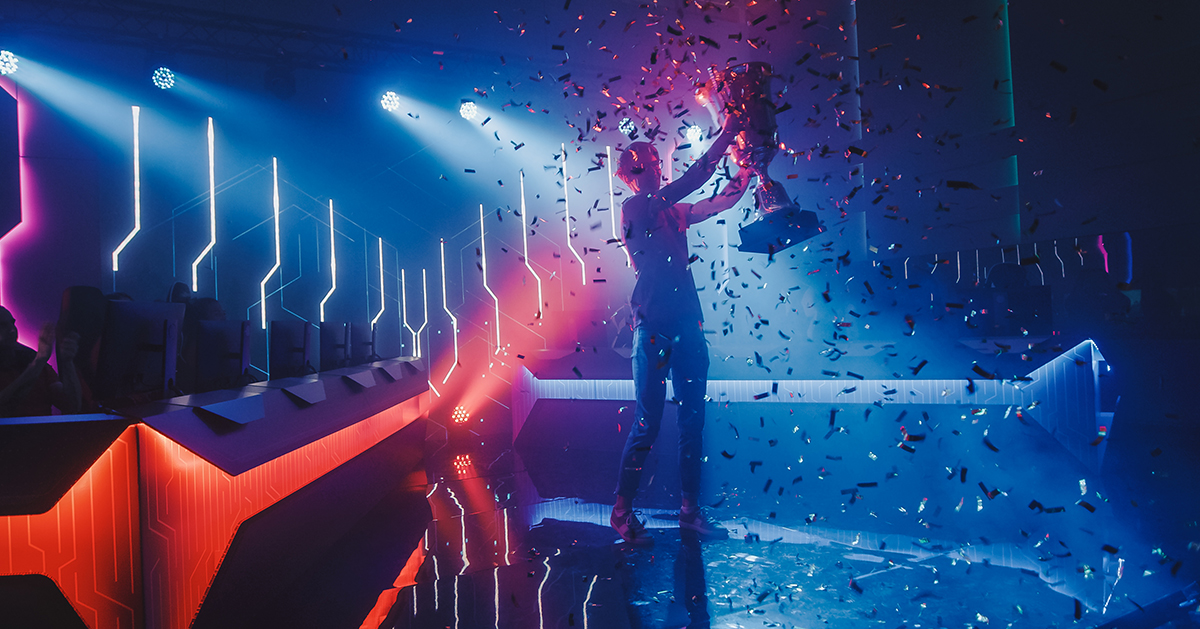 Three Captivating Experiences, One Pioneering Integrator: Electrosonic Wins Three Integration Awards
What an exciting year 2021 was for immersive and experiential design. The industry had lots of projects to consider for the Commercial Integrator Integration Awards from a diverse range of venues. While creating such spaces is award enough, Electrosonic was honored to be recognized for its integration leadership, winning three Commercial Integrator Integration Awards for 2022.
These awards recognize a variety of markets, from the practicality of workspaces to venues and environments that captivate the senses. Those visiting or using the spaces experienced unique moments from being wowed to interactions that drove learning and awareness.
The awards panel looked at numerous entries from versatile integrators all over the world. Independent judges rate projects using three metrics:
Solution, evaluating how integrators deployed their plan and looking at unique features, benefits and ability to meet customer needs.
Installation, considering challenges they faced and solved along the way and the collaboration required to do so.
Customer reaction, scoring the solution's reception, the level of satisfaction and its impact on the organization.
Our three awards were:
Museum Project of the Year: Social Lab at the Museum of Tolerance
Large Venue Project of the Year: Summit One Vanderbilt
Immersive Experience Project of the Year: Illuminarium, Atlanta
Get a preview of these amazing projects and our role in bringing them to life!
Social Lab at the Museum of Tolerance
The Social Lab received the Best Museum Project award. Competing against a variety of museum experiences, Social Lab demonstrated achievement in the solution, installation and customer response. The exhibit covers 10,000 square feet within the Museum of Tolerance in Los Angeles, California. The aim of this experiential space is to guide visitors through understanding and overcoming inherent prejudices and social issues facing modern society. It perfectly manifests the museum's mission to inspire people to take action against racism, bigotry and anti-Semitism.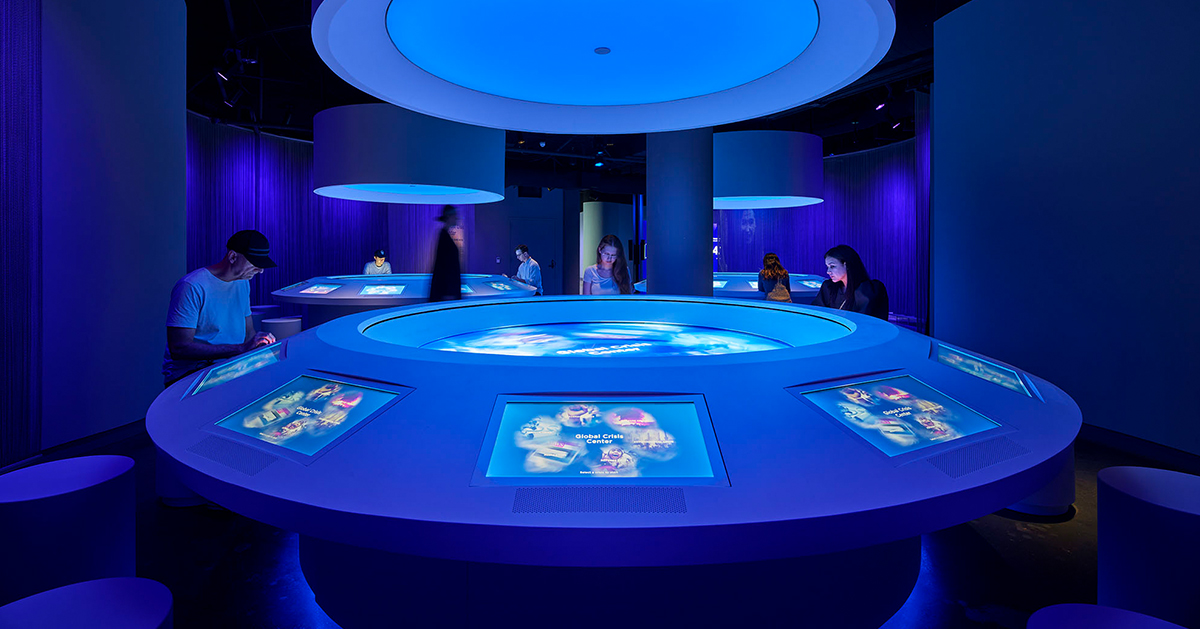 To create such a unique space, audiovisual (AV) technology was critical. Some of those components include ultra-high-resolution touchscreens with 100-point capability, a media cube that uses dynamic projection on four glass surfaces and soundscapes throughout the 15 distinct areas. Highlights include:
Point of View, featuring the four-sided glass cube
The Forum, with touchscreens providing group interactivity to debate critical issues
History Wall, encompassing 20 large touchscreens to view tolerance and diversity through the years
Global Crisis, which includes 12 table touchscreens for a dynamic experience
The importance of technology in the exhibits was purposeful, as the museum sought to expand experiences beyond the static. We've worked with the owner and operator Simon Wiesenthal Center for over 25 years, including the initial Social Lab design installed in 1996 and updated in 2012. Working on this third upgrade was exciting and thrilling, integrating the latest and greatest experiential technology.
The collaborative effort also included exhibit designer Yazdani Studios, media content producers Unified Field, lighting designers HLB Lighting and exhibition fabricators MidState Expositions.
Because of the massive scale, this was a key challenge as an integrator. With so much advanced AV technology, installation and integration required unique solutions and a smart, thoughtful design and planning. Custom control software was also vital.
While the content and subjects at the museum are intense, the vivid and vibrant environment brings excitement and anticipation as visitors learn and reflect.
Summit One Vanderbilt
Summit One Vanderbilt earned the Best Large-Venue Project award. It represented excellence in delivering an effective solution, adept installation and delivering an exciting experience for guests. As one of New York City's newest attractions, Summit One includes 26 unique spaces over four levels. It effortlessly melds dramatic audio, lighting, video and interactivity. The experience begins with a 180-degree theater. Next, visitors move to 3D custom facial scanners that will be pivotal in an interactive experience later. The Hall of Light is next, a synchronized audio and light installation that guides guests to the elevators.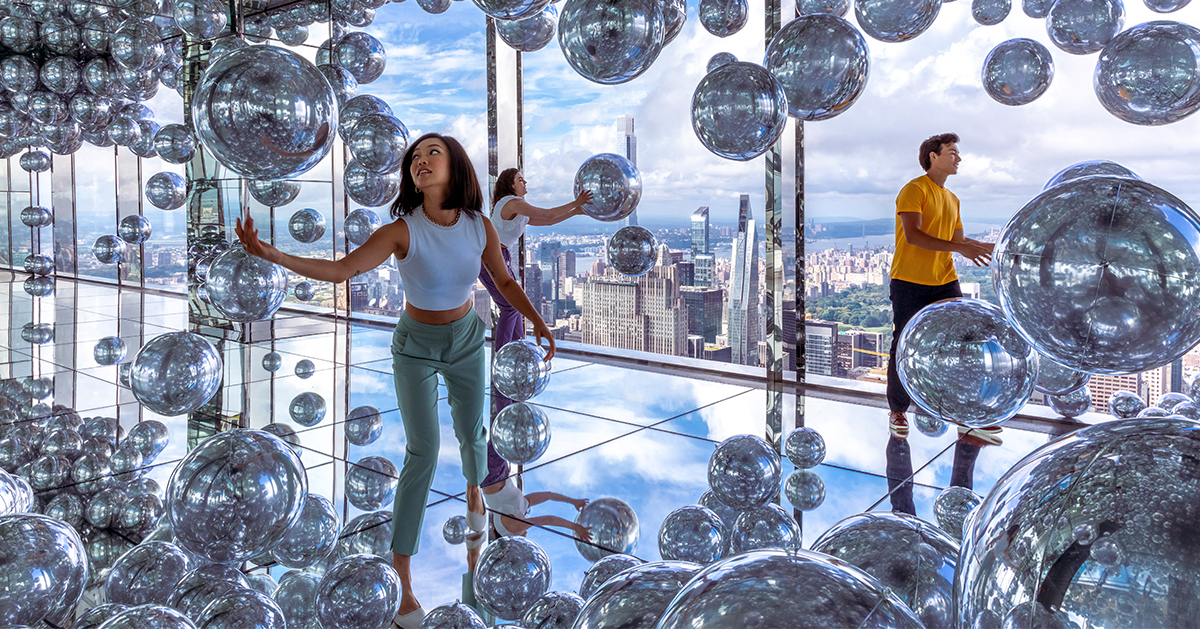 After exiting the elevator on the 91st floor, the multi-sensor room Transcendence is next. It includes infinity mirrors from floor to ceiling. More light shows and audio dance around two-way mirrors. One floor up is the Unity experience, where visitors scan their wristbands to see their image on a special 50-foot-long floor-to-ceiling video wall, making it appear as though they are one with the clouds.
Integrating sophisticated technology was a tall order, but the biggest challenge was working to meet a quick deadline and collaborating with more than 30 trades while managing pandemic limitations. Logistics was also far from easy, considering much of the exhibit was 90 floors up. To navigate all this, we leaned on our Technology Master Planning™. In all, the project consisted of 233 speakers, five planar displays, four audio controllers, 14 video wall controllers, 11 LG displays and a 50-foot by 12-foot Samsung LED video wall.
Illuminarium Atlanta
Illuminarium Atlanta took home the 2022 Best Immersive-Experience Project. For this category, immersive technology and experiences were top of mind, and that's what Iluminarium Atlanta conveys. It immerses its visitors with innovative, multi-sensory content. The venue describes itself as "virtual reality without glasses." It leverages advanced projection technology, audio and control systems.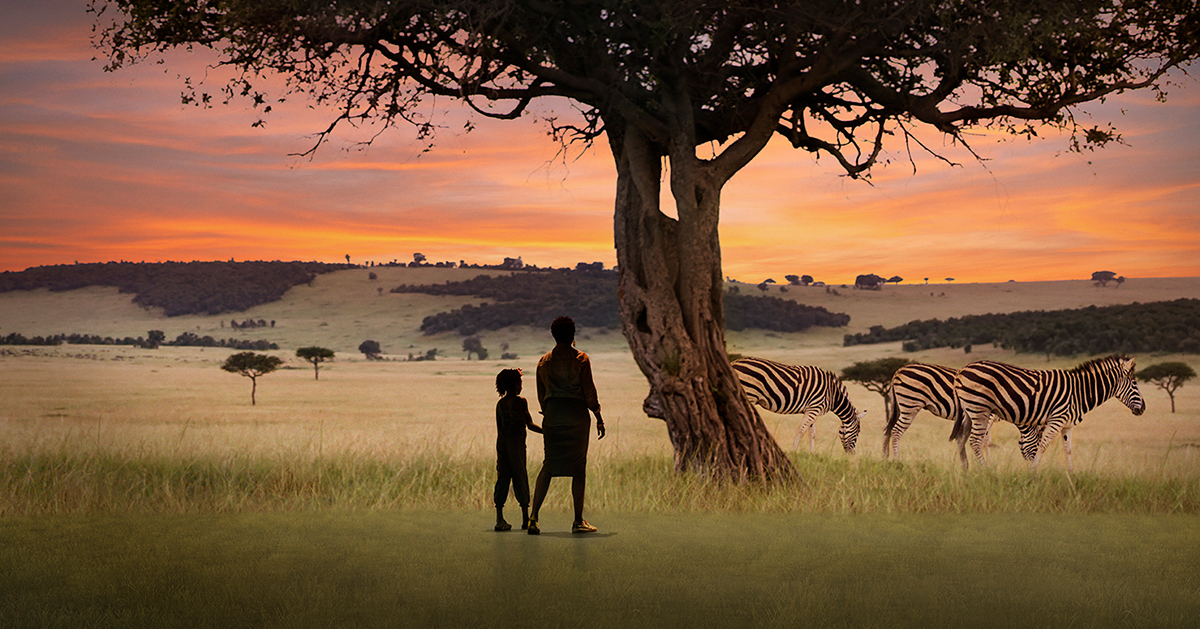 The 360-degree 30,000-square-foot sensory space has so much to entice visitors. What makes it the most unique as an experiential venue is that it's a reprogrammable theater. The first of these spectacles is WILD, which transports visitors to an African safari with sight, sound and smell. It's a cinematic approach to immersive experiences, touching all five senses.
Designed by LAB at Rockwell Group, Electrosonic, Panasonic, HOLOPLOT, Powersoft, Ouster and Radical Media partnered to bring the creative vision of Illuminarium to life. Our role was design lead, engineering, integration and infrastructure support. We used the most advanced 4K projectors from Panasonic, consisting of up to 3 billion pixels. The spatial audio system incorporates 3D beam-forming for a 3D soundscape. LIDAR is also a key technology, tracking visitor movements to add interactivity to the experience.
Since this installation was truly new for the industry, finding all the right technology and integrating it was a challenge. Through careful planning, equipment selection and testing, the project came together to the delight of the customer and their many guests.
A History of Collaboration, Creativity and Winning
Winning these prestigious awards isn't the merit of a few people or even one company. It requires experts from different disciplines to come together. We celebrate these wins with our staff and partners.
Year after year, there's always the drive to create bigger and better, and we're proud to have a long record of integration awards, including the fourth year in a row for the museum category. It's a testament to the innovation in the AV technology space as well as our dedication to being a partner delivering the full scope of technology professional services.
We are excited to bring this history to more projects in 2022 and immerse the world with experiences that delight, captivate and enlighten.
Alexander Hann, Communications Manager, understands the challenges that clients face when they are making decisions about technology. He uses his extensive experience of communicating complex concepts to write about the latest developments in technology in a way that clearly explains benefits for business and technical decision-makers.
Signup for the weekly news to your inbox each week.