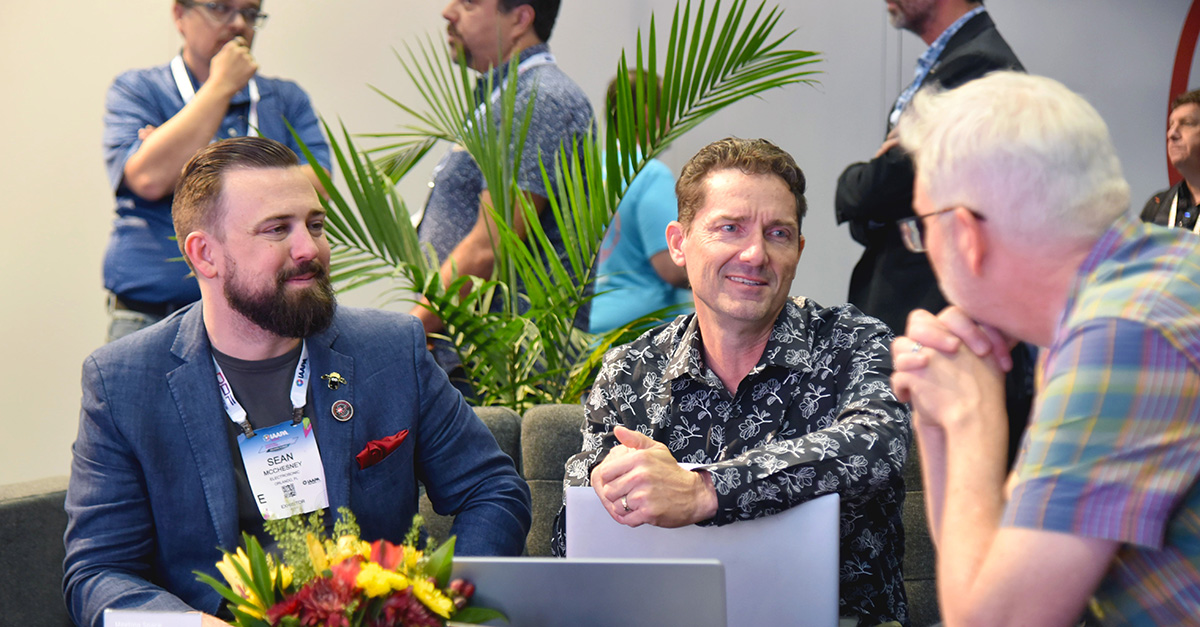 Visit Electrosonic during IAAPA Expo 2023 – Booth #2065
The global attractions industry's premier event, IAAPA Expo 2023, returns to Orlando this November. The Expo brings together the industry's key stakeholders to share inspiration and innovation — and shape the future of unforgettable guest experiences. The host city, Orlando, is the themed entertainment capital of the world and the ideal venue for this major industry event.
Electrosonic is excited to attend and exhibit this year, with their booth located in the 'Show Production and Design Pavilion' - Booth #2065 from November 14-17 at the Orange County Convention Center.
We have an exciting show lined up!! Be inspired by our team of Technology Designers and learn more about the latest technologies being used to delight visitors! We are also offering a 30-minute complimentary charette session to help you brainstorm ideas for your next attraction project – so you can go back to your organization and bring your vision to life. And as if that wasn't enough we are offering free coffee to help keep you energized during this amazing Expo!
But first, let's give you a round-up of what Electrosonic has been up to these past 12 months!
A year in review - key highlights
Electrosonic's Technology Partner Program expands
Electrosonic celebrated the first anniversary of its Technology Partner Program in May 2023. Over that period, the program has grown in size and maturity to represent 15 member organizations with a focus on shared innovation.
The program brings together cutting-edge technology innovators in both hardware and software to create synergies among like-minded companies, focus on shared innovation, encourage collaboration and enable the joint creation of world-class experiential technology solutions for the themed entertainment industry.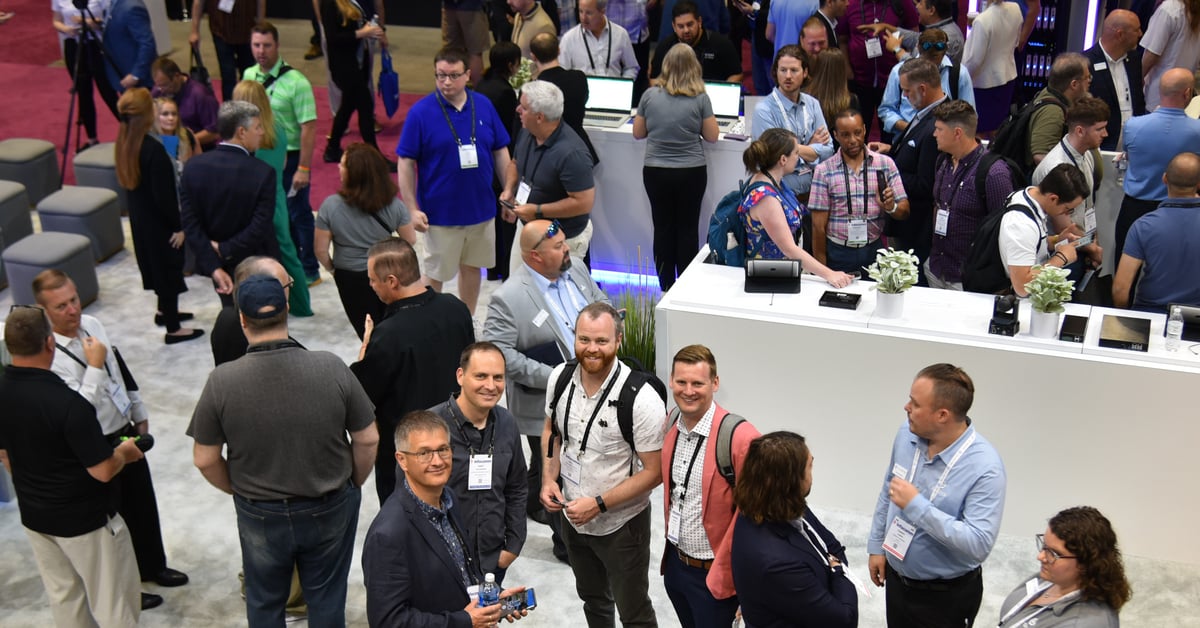 To further enhance the program, the introduction of the Technology Advisory Council (TAC), facilitated by Electrosonic, provides a unique opportunity for partners to come together to discuss cooperative solutions and accelerate innovative thinking, adding value to member firms and the clients they serve.
Yiannis Cabolis honored as a Blooloop 50 Theme Park Influencer
Yiannis Cabolis, Director of Technology Innovation at Electrosonic, has been recognized as a member of the prestigious Blooloop 50 Theme Park Influencer List 2023. The list honors people whose leadership, innovation and creativity are driving the themed attraction industry forward.
Yiannis makes sure that themed attraction operators benefit from the best possible solutions. He monitors developing technologies, maintains awareness of best practices, drives research and development and strengthens industry and vendor relationships. He also shares his knowledge with the industry through events like webinars and podcasts.
Chris Conte recognized as a TEA Master
Chris Conte, Executive Consultant and Global Ambassador at Electrosonic, has been recognized by the Themed Entertainment Association as a TEA Master of Their Craft for his lifetime achievements in the industry. This program recognizes individuals whose skills epitomize the highest standards within their disciplines and who have used those skills to advance the themed entertainment industry.
Throughout his 36-year career, Chris has worked on award-winning projects around the world for some of the most important names in theme parks, museums, World Expos, theaters, spectacles, retail and hospitality as a Technology Designer, Technical Director and Executive Consultant. Chris has also made many important contributions to the industry through his leadership roles in the TEA as a board member and regular speaker at industry events.
A year of award-winning projects
Electrosonic has enjoyed a tremendous winning streak, receiving prestigious awards in four different award programs.
AV Awards
The AV Awards are firmly established as the unrivalled badge of excellence for the audiovisual industry and are recognized as the benchmark for the highest possible professional standards and best practice. Electrosonic has received numerous honors over the years.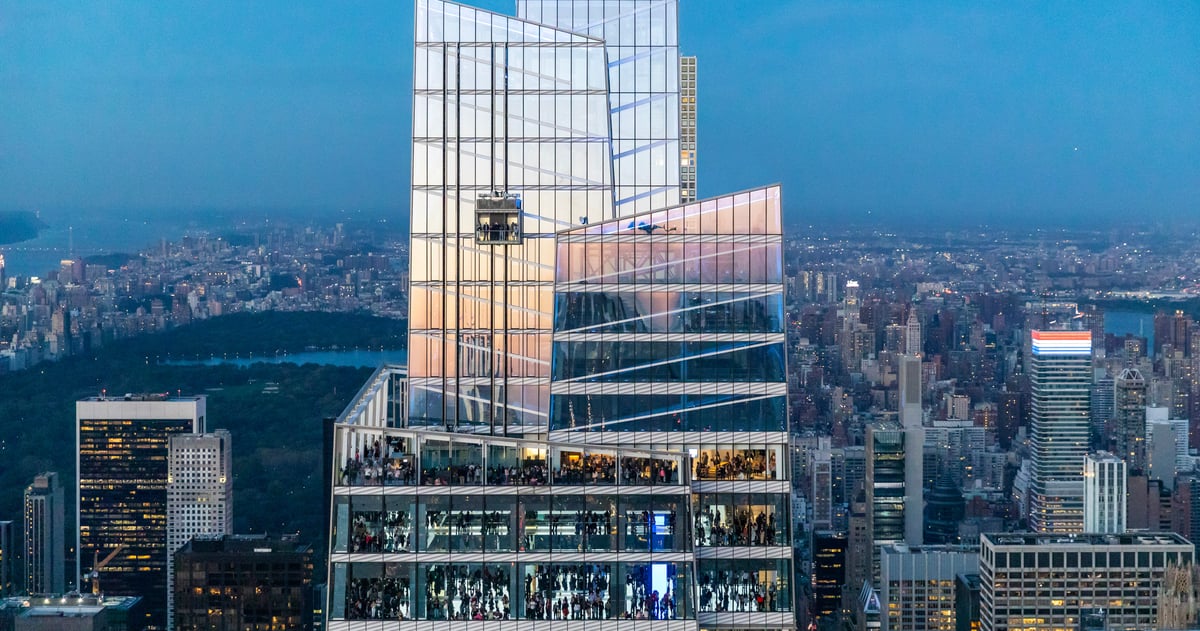 In 2022, Electrosonic won the award for Venue Project of the Year for our work at Summit One Vanderbilt. The 65,000-square-foot observation deck experience includes 26 unique spaces over four levels in New York City. It combines audio, lighting, video and interactivity and the most exciting exhibit is Unity, which uses images taken by 3D facial scanners and casts them on a 50-foot-long floor-to-ceiling video wall, giving guests the sense of being among the clouds.
In 2023, we have been shortlisted for seven nominations in the Business, Projects and People categories:
We are keeping our fingers crossed for the awards ceremony taking place on 3rd November, London, Battersea Evolution!
Digital Signage Awards
Summit One Vanderbilt also took the gold in four award categories and topped that as the winner of the coveted Grand Prix Award at the prestigious Digital Signage Awards 2023.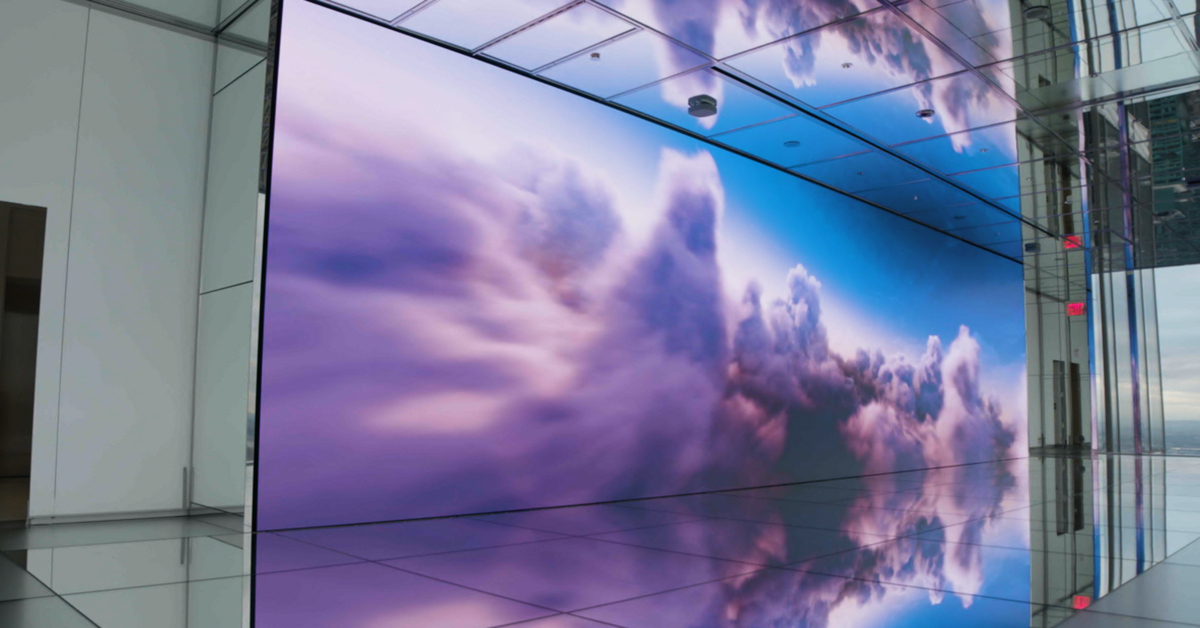 Electrosonic's innovative solution used digital signage to create a multi-sensory observation deck experience that took first place in all four categories:
Hotels, Resorts, Theme Parks and Attractions
Sports and Entertainment Venue
Technical Advances and Innovation in Management Software, Data Integration and AI
Engineering Design for Installed Projects
Blooloop Innovation Signage Awards
Summit One Vanderbilt scored another success at the Blooloop Innovation Awards 2022, winning the Immersive Experience category and receiving the additional honor of 'Best in Show'. These awards celebrate the projects shaping the future of visitor attractions and immersive experiences and shine a spotlight on what the smartest minds in the visitor attractions business are creating, building and thinking right now.
Commercial Integrator Awards
Electrosonic's solution for the First Light Pavilion at Jodrell Bank has been awarded 'Best Museum Project' at the prestigious Commercial Integration Awards 2023. These awards celebrate some of the most awe-inspiring, immersive and experiential audiovisual projects that integrators have created over the past year.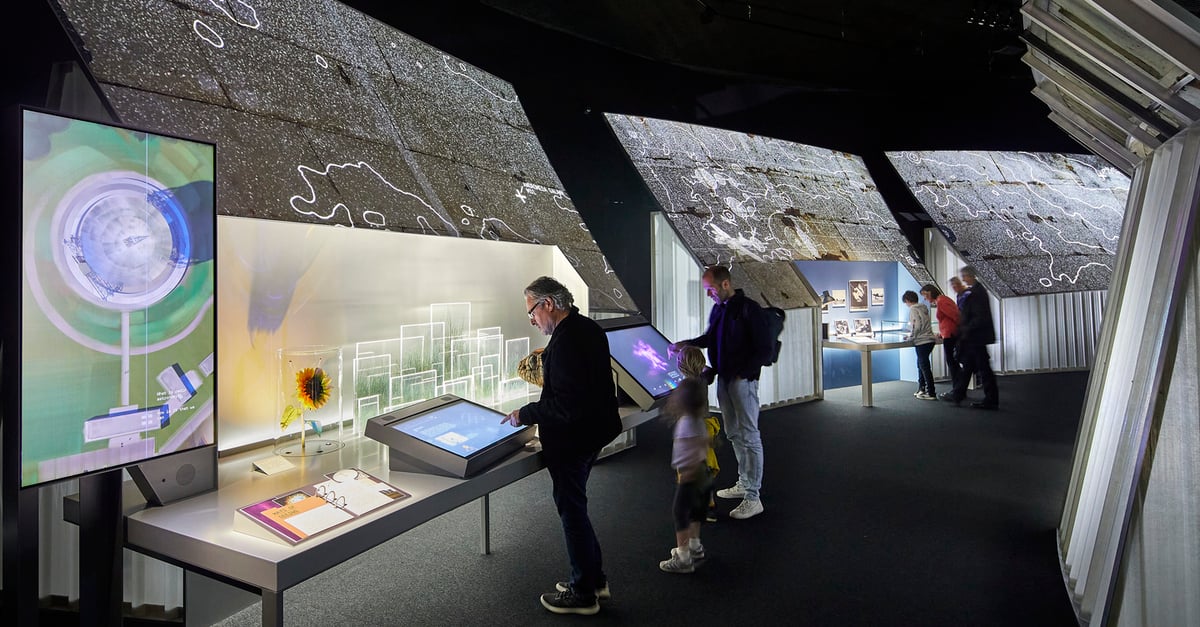 The First Light Pavilion is a spectacular exhibition space at the Jodrell Bank Visitor Centre. The immersive exhibition tells the history of radio astronomy and its impact on knowledge of the universe through video, audio, complex projection mapping, multi-touch displays, special effects and interactive exhibits that trigger content projected onto a unique projection surface – the 'Radio Sky' built from sections of the original radio telescope.
Electrosonic's experience in the Theme Park and Attractions Industry
Our people are passionate about helping our clients bring their visions to life. Drawing upon our heritage and pioneering spirit, we provide expert design, engineering and support consultancy utilizing the right technology solutions, including work on more than 50 Thea award-winning projects.
Check out some of our Theme Park and Attraction projects from the past few years;
'Mars: The Next Giant Leap' at Carnegie Science Center
This exciting inspirational exhibition uses interactivity, experiential technology, dramatic projection and dynamic content to recreate environments and experiences that are literally out of this world. Five interactive zones create a 300-million-mile 'space journey' that engage and encourage visitors to find out more about Mars and make informed decisions about the challenges and solutions for making a future Martian colony a reality. Learn more >>>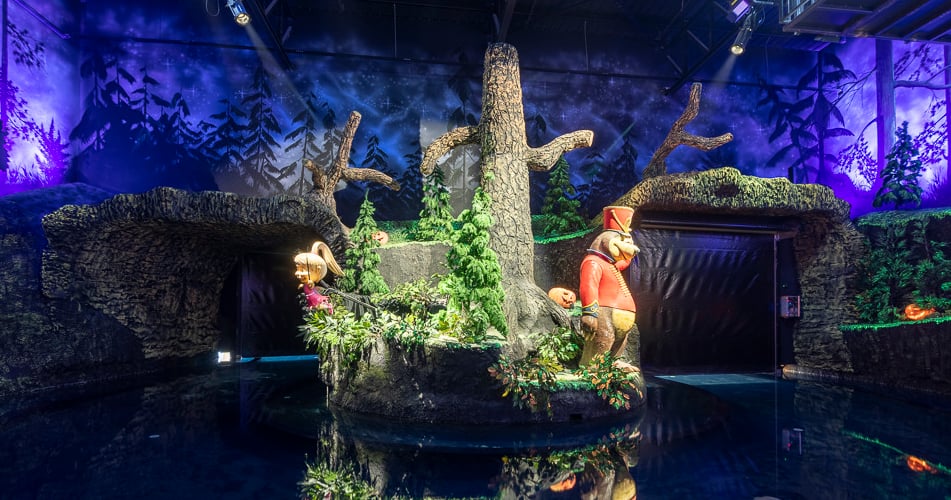 Masha and the Bear Land of Laughter
This themed land at the Land of Legends Theme Park in Antalya, Turkey follows the adventures of Masha and her friend Bear. Visitors follow the storyline on an interactive journey through forests, a circus, fairground and carnival, culminating in 'A Joyful Journey' – a story-telling boat ride through four seasons in scenes created by projection, lighting, special effects, sound effects, animated figures and dynamic audio from the television series. Learn more >>>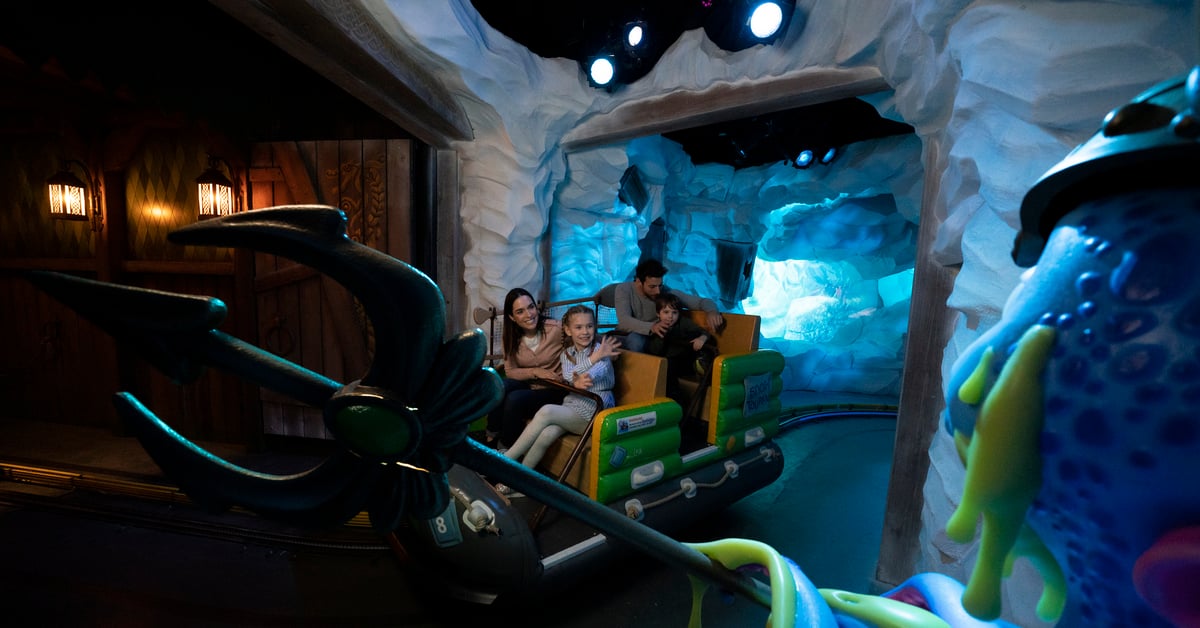 The 'Snorri Touren' experience at Europa Park is considered the most immersive attraction of this scale in the world. Visitors travel in boats through seven themed scenes that recreate the mysterious water world. More than 17 screens and projections including two speciality dome projections, projection mapping and special audio effects represent state-of-the-art technology normally found in much larger, big-budget experiences. Learn more >>>
View Boston
View Boston is a 59,000-square-foot immersive observation deck experience in Boston, Massachusetts. Spectacular views of the city coupled with a projection-mapped 3D city model, virtual viewers, interactive technologies and 270-degree theater create a seamless immersive experience designed to be fully accessible. Experiential technology connects visitors to the city's must-see destinations while interactive planning tools enable them to capture location data, plan exploration and take their experience beyond the building.
Visit some of Electrosonic's 'local attractions'
If you have time, you can view some of our recent Orlando projects at first-hand.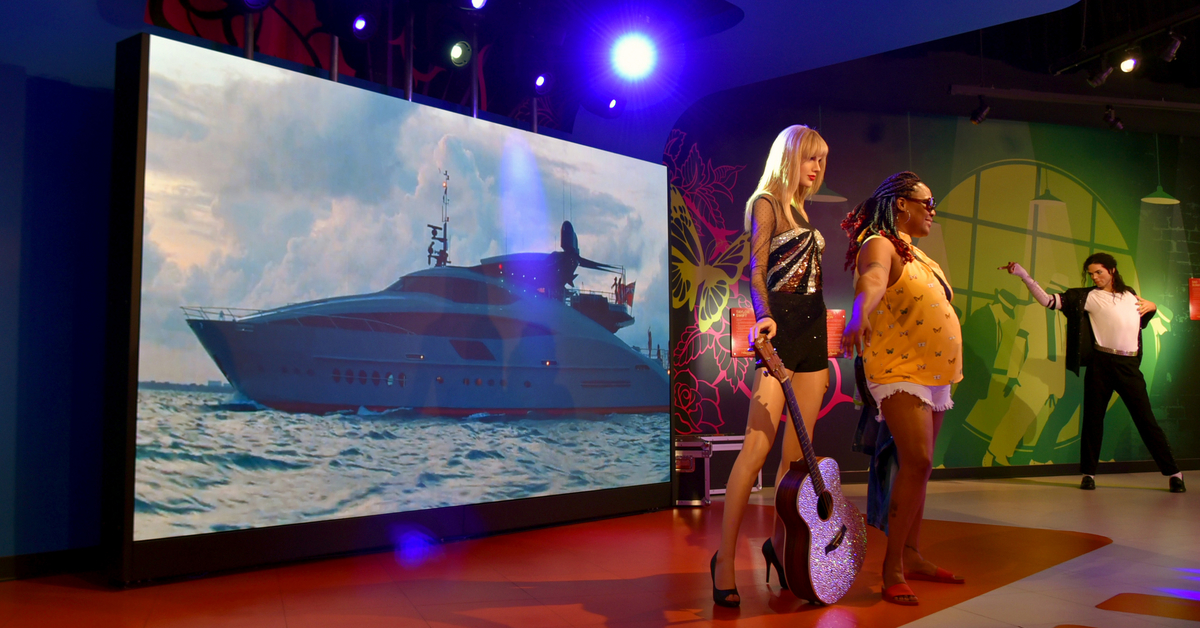 Madame Tussauds
Enjoy the 'Music Stars' gallery where a new video wall brings wax models to life with popular music videos from artists like Bad Bunny, Taylor Swift, Ariana Grande and Lady Gaga. Learn more >>>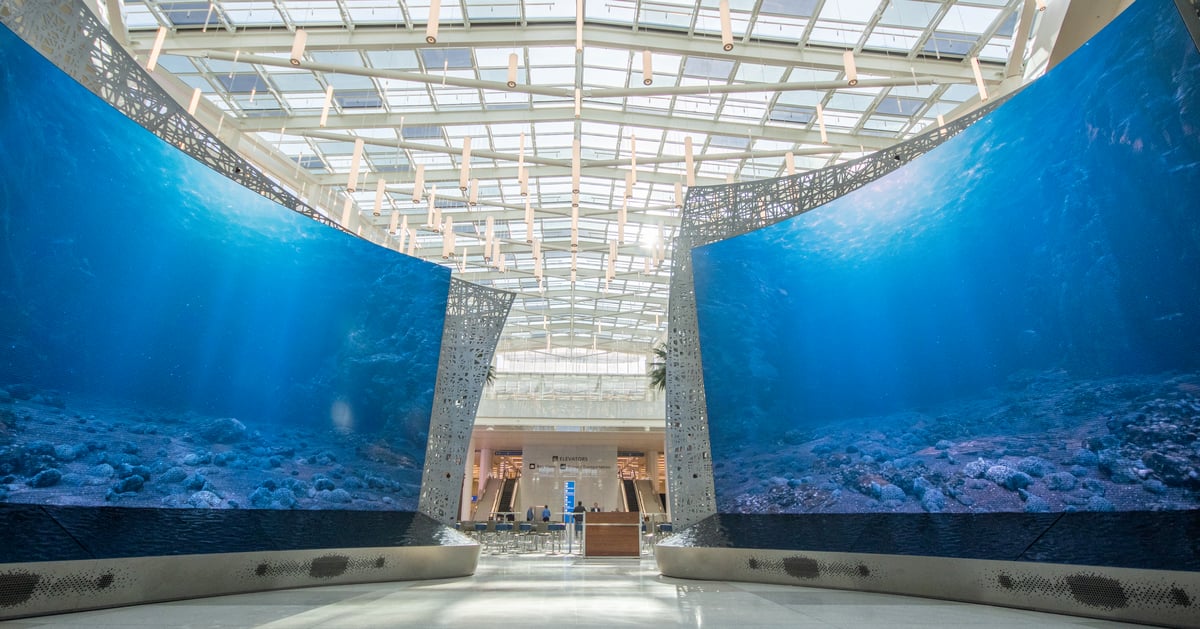 Orlando International Airport – Terminal C
Experience two of the most advanced attractions ever built in an airport. The 'Moment Vault' brings together AI-driven 3D motion capture, interactive media servers, tracking technology and high-resolution digital content; the spectacular floor-to-ceiling 'Windows on Orlando' LED walls showcase the city. Learn more >>>
Don't forget to swing by our booth!
We are really exited for IAAPA this year! And remember if you'd like a 30 min complimentary charette session to help you brainstorm ideas for your next attraction project, we are on hand! Click here to book your free blue-sky ideation session.
We look forward to welcoming you to our booth #2065!

Victoria Cosgrave, Field Marketing Manager, Enterprise at Electrosonic, has wide-ranging experience of technology within professional services, financial services, infrastructure, transport, pharmaceuticals and government. Her knowledge and experience enables her to write about the technological landscape and the issues facing clients with great insight.
Signup for the weekly news to your inbox each week.