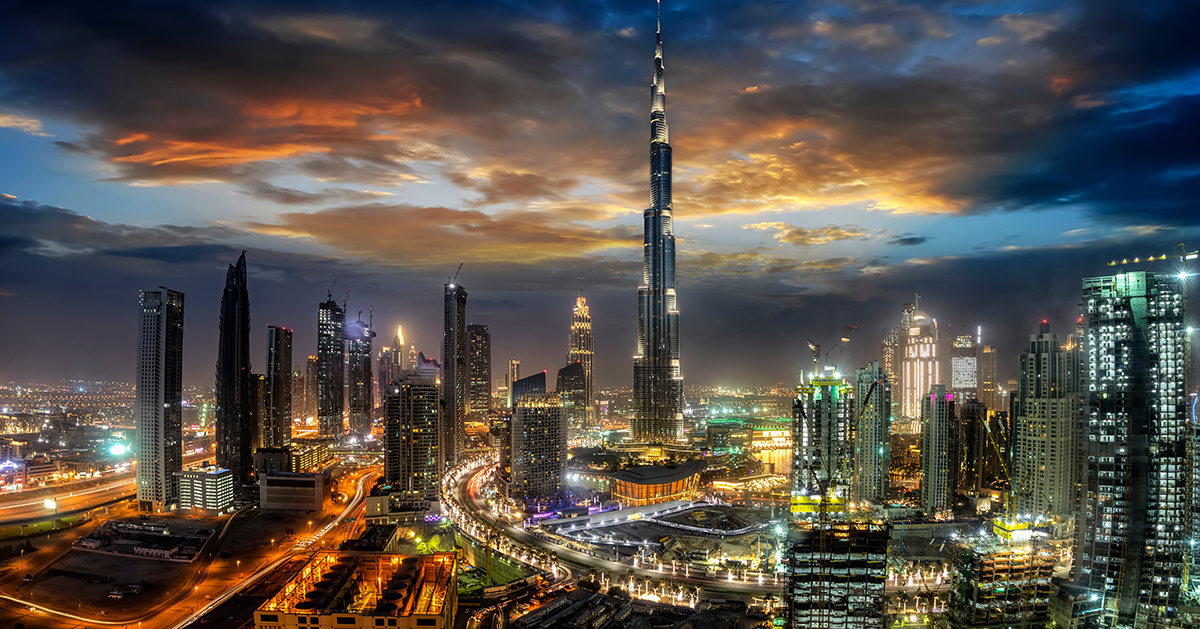 Electrosonic Commits to Elevating Service with Exciting Dubai Expansion
Electrosonic has completed some tremendous projects in the Middle East. We've helped Cisco develop a space powered by innovative and flexible collaboration solutions, brought the Sheikh Abdullah al Salem Cultural Centre to life, and have engineered powerful results for a number of other parks and experiences, including Mattel Play Town, the Sheikh Zayed Desert Learning Center in Al Ain, Al Shall Theme Park, and much more.
We've generally led the way in priming the region to keep pace with an expanding interest in powerful experiences where we live, work and play.
To double down on that commitment, we're excited to announce that Electrosonic will be opening a brand-new production and service facility in Dubai. Planning and construction is complete, meaning we're ready to use this facility to begin serving customers in the Middle East with direct, local support and even more powerful capabilities and efficiencies.
"I am really excited to see us being more strategic in a region where we have been present for many years," said Electrosonic CEO Jon Hancock. "To have our own fully equipped permanent production facility is a great step forward that builds on our flagship projects in the region."
Let's dive in to why this new regional hub is such a groundbreaking moment for Electrosonic.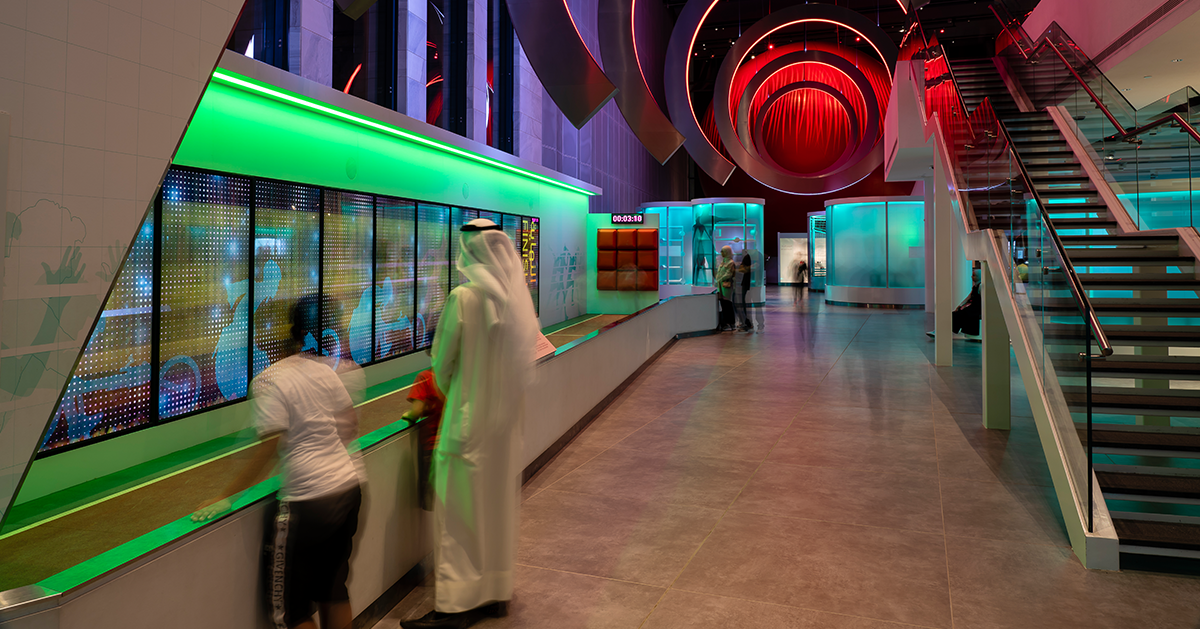 Building on Extensive Experience in the Middle East
Electrosonic's history in the Middle East region stretches back more than a decade, with more than 14 years' worth of success to build upon in continuing serving the region as it becomes an even greater player in the global experience industry.
In addition to the projects mentioned above, Electrosonic has completed a variety of other award-winning projects in the Middle East, including work on Warner Bros. World Abu Dhabi, Ferrari World and the Kuwait 360 Mall.
All of these monumental projects were accomplished with production occurring in the United Kingdom, meaning the creation of an important regional hub in Dubai offers a pathway to significant improvements in terms of faster and more responsive local service.
In today's technology landscape, speed and flexibility are paramount, but can't come at the expense of impactful finished solutions. This new Dubai facility will allow Electrosonic to empower clients in the Middle East to keep pace with that accelerating landscape and greatly reduce time to project execution.
"Dubai is at the heart of a dynamic growth region where so many exciting projects are underway," said Paul Kent, Electrosonic Regional Director, Middle East and Africa. "We want our clients in the Middle East to have the benefit of direct, local access to some of the most talented and creative people in the business."
Meet the Dubai Production Facility
The new Dubai facility is the same size as Electrosonic's production units in the United Kingdom and the United States, meaning it offers the same capacity to handle major, large-scale projects and to leverage local resources for powerful results.
The facility is also near the Expo 2020 site, the latest project in a decades-long line of successful Expo pavilions and a testament to our efforts to craft some of Dubai's most technologically advanced pavilions, and close to local theme parks and other client sites serviced by Electrosonic, giving us the tools we need to keep our finger on the pulse of the region.
Though Electrosonic already has a core resident team in Dubai that brings extensive experience in the Middle East to the company, we plan to work toward a goal of doubling the number of permanent staff members in the region and ambitiously expanding Electrosonic's presence to best serve our current and future clients.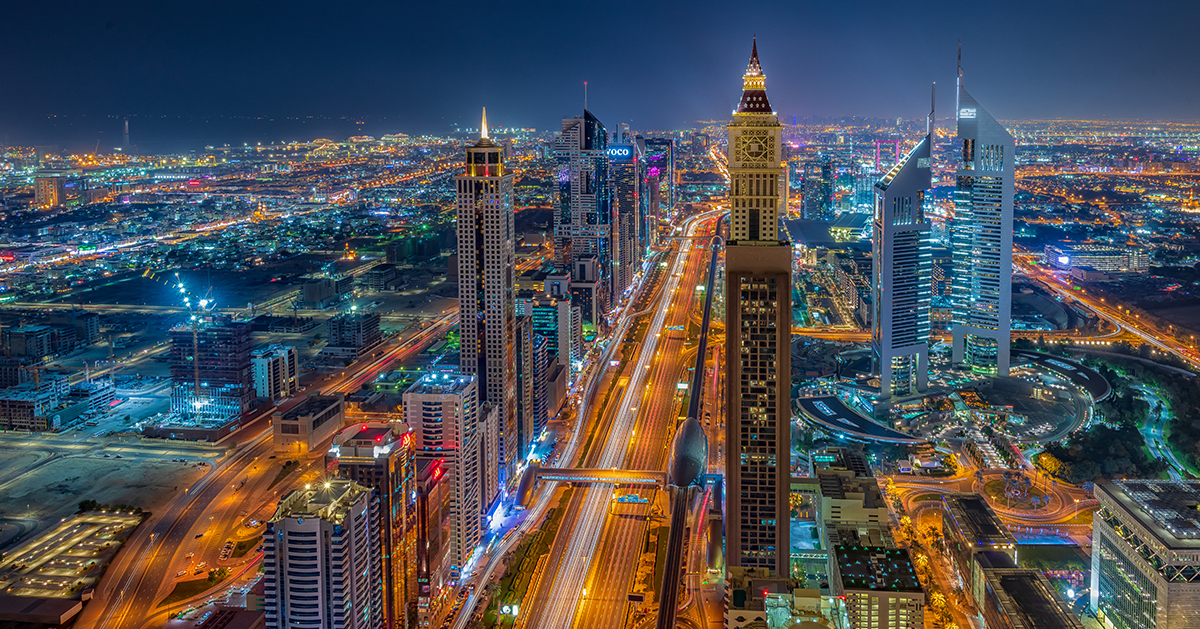 Other Benefits of the New Dubai Production Facility
In addition to empowering Electrosonic to move more quickly in serving the needs of exciting projects and installations in the Middle East, the new facility offers benefits for the region, itself, and for the world's march toward a more sustainable future.
Our new local presence gives Electrosonic a greener overall footprint, as manufacturing closer to the final installation location reduces the need for complex logistics and money and resources spent on travel and shipping. It all adds up to a shorter supply chain and a boon to projects aiming for LEED certification.
In addition, Electrosonic will continue to work with local contractors and vendors, empowering us to forge an even stronger connection with the local supply chain and to bring a valuable economic boost to the region.
"We want to use the local supply chain, and we are actively seeking it out," Kent said. "It's more than buying boxes. … We're getting [custom work done, as well]."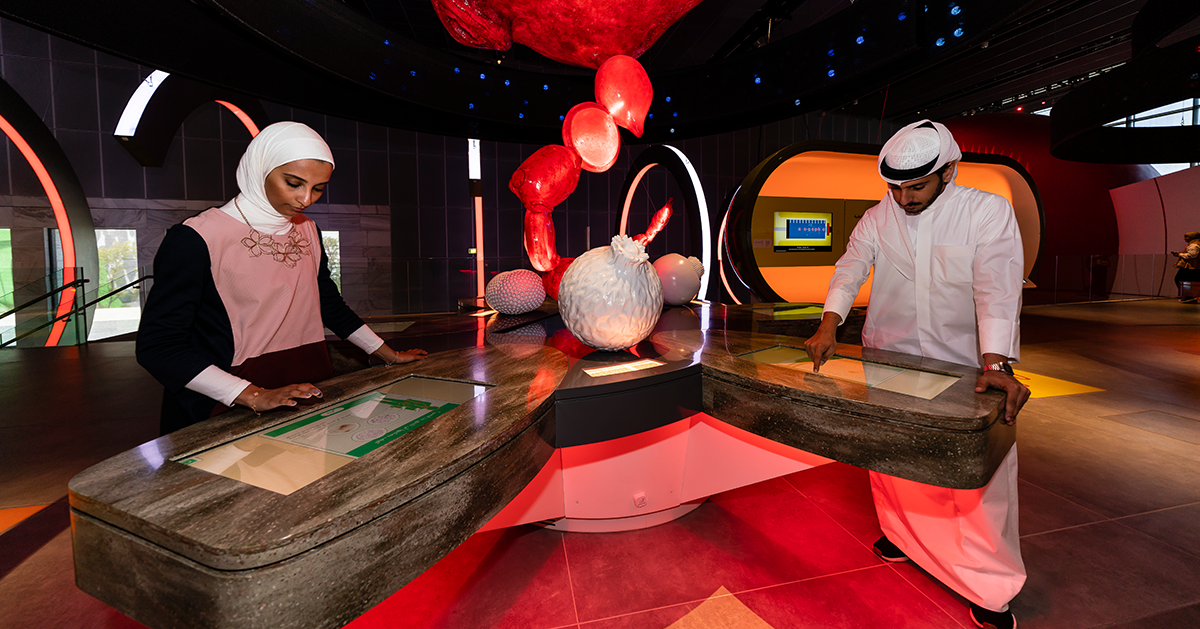 Crafting a Foundation for a Promising Future in the Middle East
As exciting as this expansion is in terms of the tools it gives Electrosonic in bringing the human experience to life in the places that we live, work and play in the Middle East, it also represents only the first step of a longer journey.
This new Dubai facility is the first stage of a larger program aimed at creating a single source for designing, building and supporting fantastic and cutting-edge experiences in the Middle East, with the next stage set to bring a design studio to the region that will empower our multi-skilled teams to work as a single, efficient unit.
Electrosonic is thrilled to be on the front line of the AV and entertainment revolution in the Middle East, and the doors opened by this brand-new production and service facility will lead to truly revolutionary progress.
To learn more, contact us today.
Alexander Hann, Communications Manager, understands the challenges that clients face when they are making decisions about technology. He uses his extensive experience of communicating complex concepts to write about the latest developments in technology in a way that clearly explains benefits for business and technical decision-makers.
Signup for the weekly news to your inbox each week.