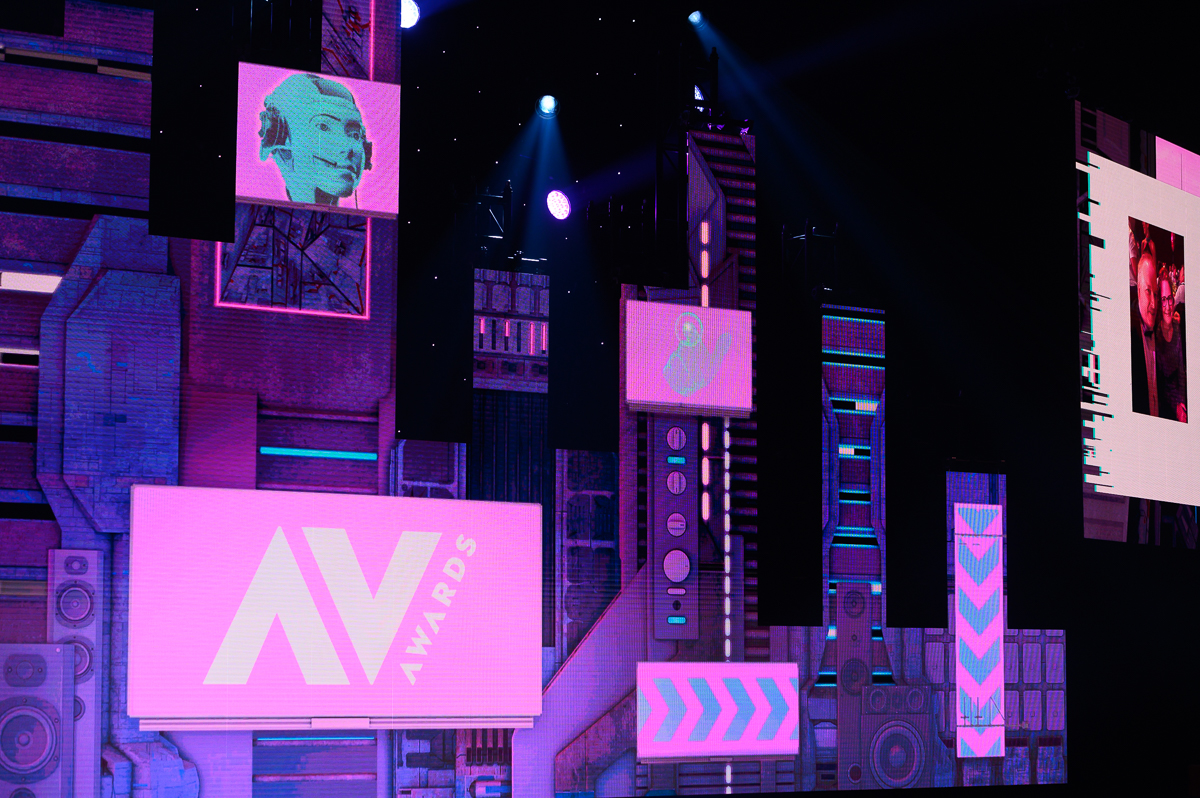 Electrosonic announced as finalist for 10 AV Awards
The annual AV Awards highlight the best the AV Industry's key players have to offer and recognize the powerful work they've brought to life over the past year.
The Awards provide a "benchmark for the highest possible professional standards and best practice, recognizing the outstanding achievements of individuals, companies, projects and technology across the AV, events and production sectors."
It's an honor, then, that Electrosonic's excellence in the face of significant challenges last year was matched by an unprecedented number of shortlisted projects and nominations.
Nine of our projects have been shortlisted for the Awards, far and away the most of any other entrant, and we were also thrilled to be nominated for the 2021 Integrator of the Year award, an honor we received in 2012.
Integrator of the Year
Corporate Project of the Year
Events and Entertainment Project of the Year (2 nominations)
Venue Project of the Year (2 nominations)
Retail Project of the Year (2 nominations)
Themed Entertainment and Attractions Project of the Year (2 nominations)
The sheer number of projects landing on the shortlist is a feat in and of itself, and we can't wait to join all of you in finding out who will take home awards as best of the best across all categories at London Evolution on November 5.
Each project's recognition is deeply meaningful to us, as the awards are judged by "an independent panel of senior representatives from end-user organizations, consultants and key industry players."
The nine shortlisted projects also represent a singular thread running throughout our work over the past year and into the future – they're all highly experiential and highly custom, serving as a perfect example of who we are as a company and what we strive to do on each and every one of our projects.
Without further ado, let's dive into the projects, themselves.
Shortlisted Projects
Corporate Project of the Year:
Hyosung America's Customer Experience Center and HQ
Electrosonic collaborated with partner Derse, a leading designer and fabricator of branded marketing environments, to create a world-class solution for Hyosung that fused architecture, storytelling and technology.
Electrosonic and Derse have completed a number of high-profile projects and have developed a common language for delivering projects on-time and within budget. This level of collaboration and communication between Electrosonic and Derse enabled the team to move quickly from vision to reality.
Hyosung America is a world-renowned leader in banking and retail solutions, and the organization now has a world-class Customer Experience Center to match that is delighting customers and attracting interest from new prospects. The result aligns with Electrosonic's commitment to bringing memorable and unique experiences to corporate spaces, helping to differentiate Hyosung as pioneers and innovators in the Financial Management market.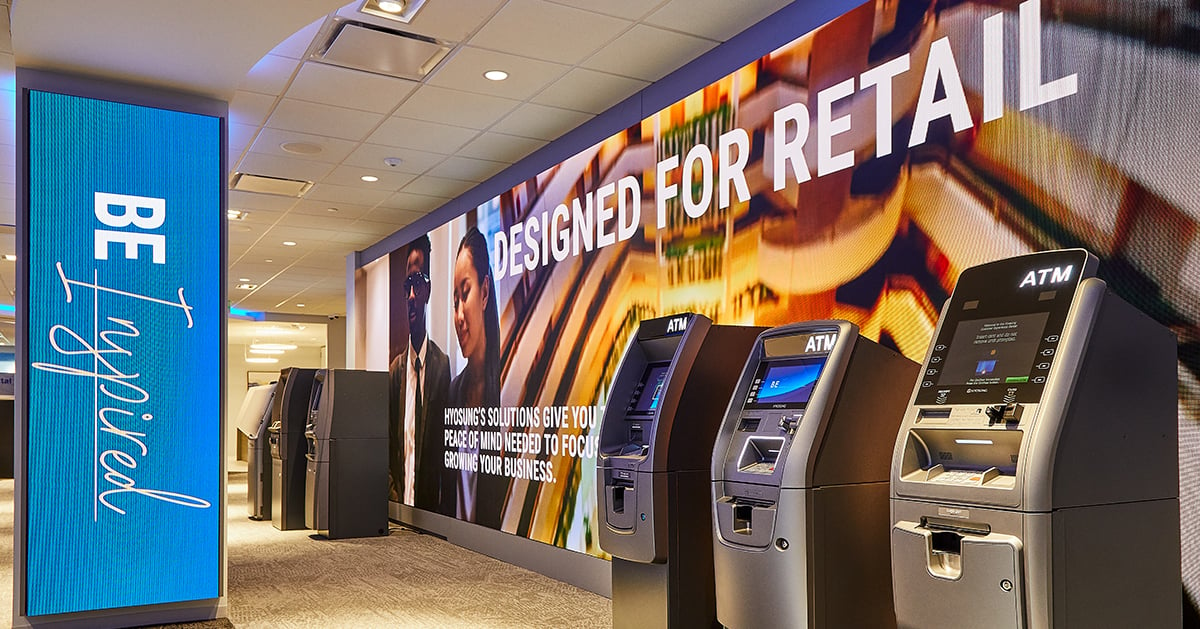 Events and Entertainment Project of the Year (2 Nominations), and Venue Project of the Year (2 Nominations):
The Opportunity Pavilion and The Mobility Pavilion, Expo 2020 Dubai
World expos and other global events have always been a showcase for next-generation technologies. In a modern landscape defined by invisible technology that seamlessly blends with the architecture and atmosphere it calls home, enhanced experiences, and a greater desire for personalized experiences than ever before, this year's events will be no exception.
And Electrosonic is playing a large role in helping craft that exciting technological future.
EXPO 2020 Dubai, set to open in October 2021, is one of the major landmarks on the global events calendar, with three major pavilions at this year's event helping form the venue for "Mission Possible," an event set to attract around seven million visitors over its six-month opening.


Electrosonic has a long-established record of designing, building and supporting audiovisual, interactive and immersive exhibits for global EXPOs and brought the specialist skills of creating solutions for experiences designed to engage, inform and entertain a digital generation.


Electrosonic worked in partnership with ALEC, the fit-out contractor, providing complete integration and commissioning services for the Opportunity and Mobility Pavilions for this year's World Expo, pushing the limits of what's possible and inspiring every stakeholder up and down the industry to continue doing bigger and better things that elevate experiences around the globe.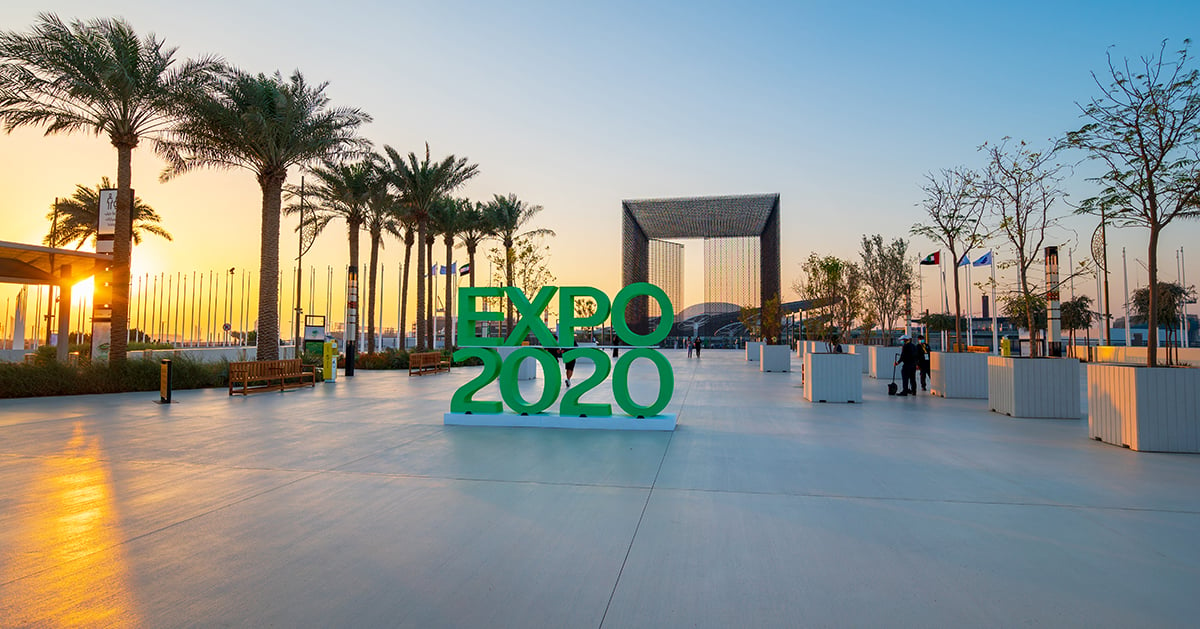 Retail Project of the Year:
Grandscape
Grandscape, created by world-renowned retail visionary Danny Barnycz and his Barnycz Group, is set to be one of the largest mixed-use real estate developments in the United States, featuring more than 3.9 million square feet of retail entertainment, dining, attractions and residential accommodation on a site of more than 400 acres in Dallas, Texas.

To attract customers – and retailers - the owners knew they had to create a premier destination where customer experience would be exceptional. Grandscape had to be unique and surprising, offering something that visitors hadn't seen before.

Enter Electrosonic, which worked alongside Barnycz to bring this ambitious vision to life.

Electrosonic's approach to experiential projects fuses architecture, storytelling and technology. At Grandscape, this ensures the audiovisual technology is integrated in a way that is elegant, fit for purpose and carefully matched to the architecture of the center.
Grandscape represents a massive project and a new benchmark in retail experience. It is significant not just because of its scale, but also the sophistication of the audiovisual and experiential technology required to create the customer experience.
Not only does it feature four cutting-edge activation points that wow guests – it's all backed by a truly unprecedented media infrastructure that makes broadcasting from the location and displaying powerful media across the property simpler than ever.

The property also features traditional retail AV solutions, such as wayfinding and ad boards, though the overall impact of Grandscape is anything but traditional.
This one-of-a-kind space will continue to evolve and inspire visitors for years to come, raising the bar for what a retail experience can be.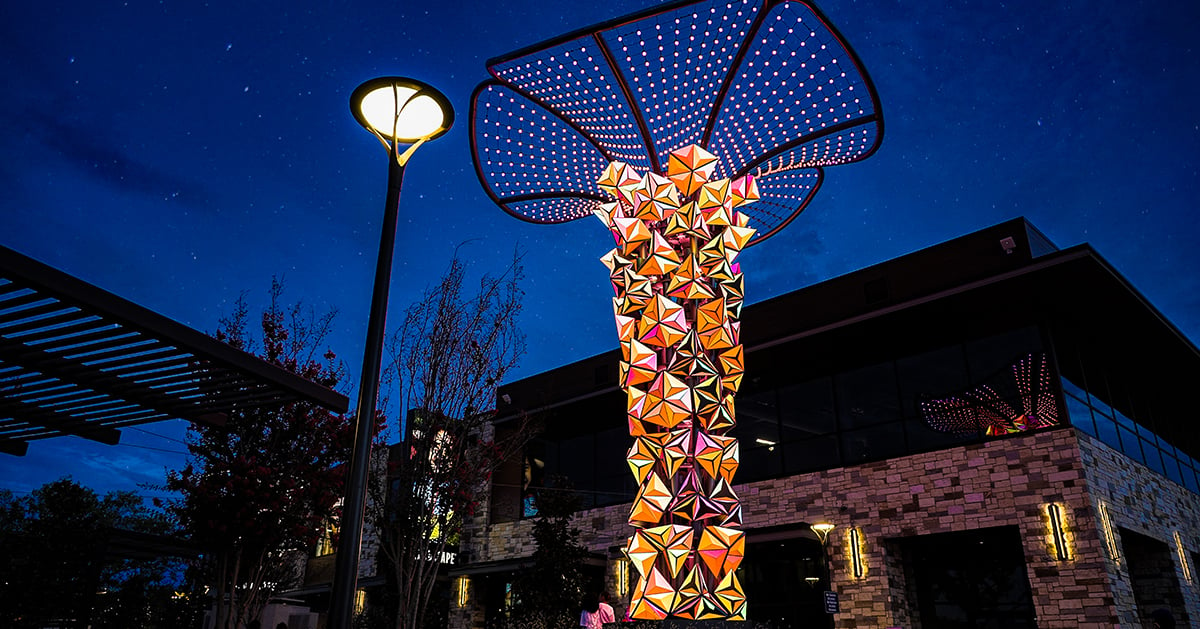 Retail Project of the Year:
Krispy Kreme Flagship Store, Times Square
Electrosonic worked closely with Krispy Kreme's marketing group and the creative team at Second Story and Bravo Media, providing blue sky technology concepts as well as detailed audiovisual design to bring the fun concept to life.
We developed specialty projection mapping techniques to deliver the short but spectacular Doughnut Theater shows, and used specialty audio and acoustics techniques to achieve levels that were comfortable but clear throughout the 4,500-square foot store.
The property also features a Times Square staple in the form of a large, awe-inspiring LED ribbon that further establishes the location's atmosphere and presence in the area.
Krispy Kreme's first global flagship shop showcases the brand in the most iconic city in the world, offering an immersive and interactive doughnut experience that keeps customers coming back 24 hours a day. Video, audio, projection mapping and the smell of doughnuts cooking create a truly multi-sensory experience. The show created such an attraction that it drew record numbers in its opening despite the impact of lockdown.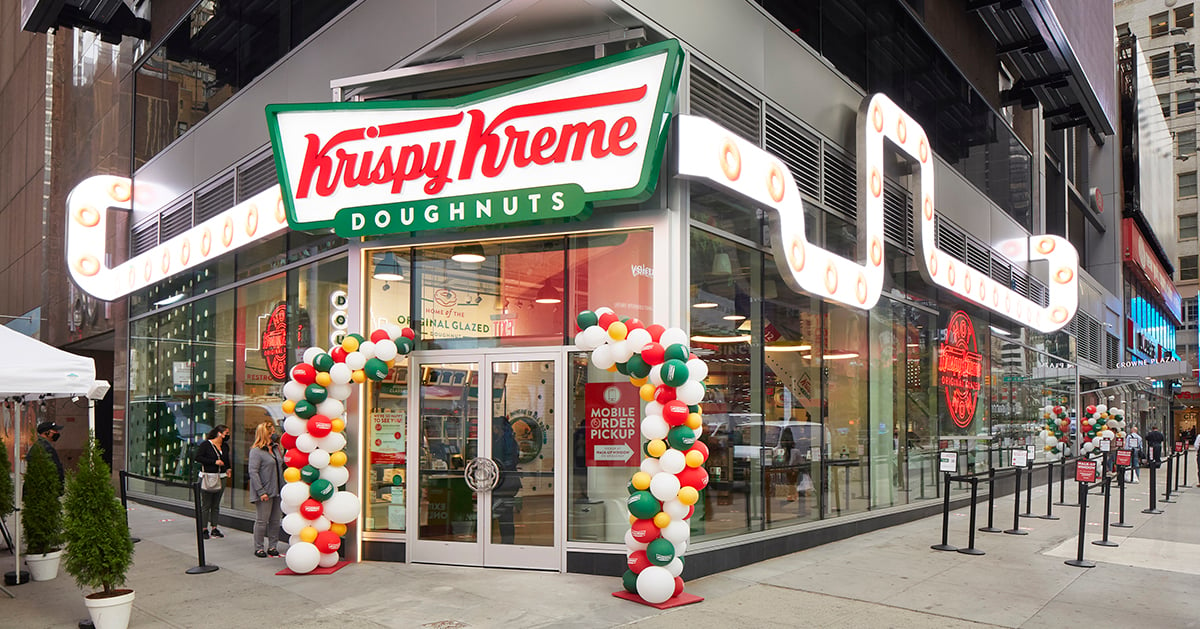 Themed Entertainment and Attractions Project of the Year: National Museum of Racing and Hall of Fame 360⁰ Cinematic Experience
Electrosonic teamed up with Donna Lawrence Productions and Gallagher & Associates to transform the Hall of Fame space into a compelling multimedia experience through creative audiovisual design and engineering. Immersive, interactive technologies fully engage the audience in the story. Electrosonic was responsible for technical direction and detailed engineering, as well as audiovisual design to ensure the technology would deliver the creative vision. Remote monitoring and preventative maintenance ensure the installations would continue to operate reliably.
The unique format is a sensory experience that brings the world of Thoroughbred racing to the audience in a way never experienced before. The fusion of architecture, storytelling and technology is helping the Museum to attract a growing, more diverse audience, and further establish Saratoga Springs as an important location in Thoroughbred racing. The experience brings the long, proud story of Thoroughbred racing to a new generation, helping to broaden the sport's appeal.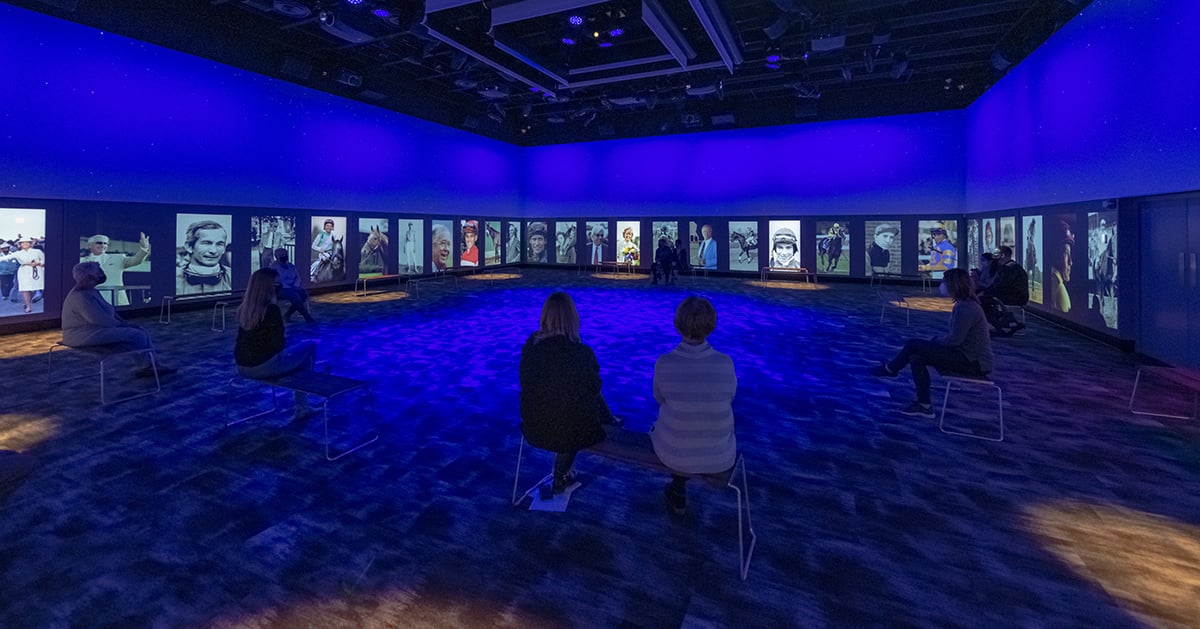 Themed Entertainment and Attractions Project of the Year:
The Skydeck Experience at Willis Tower
Three years in the making, the Skydeck showcases to the world a wholly unique Chicago experience and one that fuses architecture and storytelling with technology to showcase the richness of the city.
The aim was to transform the observation deck on the 103rd floor into the centerpiece of an exciting new visitor experience. The Skydeck team partnered with Electrosonic, Chicago Scenic and Thinc Design to bring the new experience to the historic building, which held the title of the tallest building in the world for almost a quarter of a century and has become synonymous with Chicago's skyline and identity.
Although the Skydeck is the main destination for visitors, the owners also wanted to use the lower deck to set the scene and build excitement for the experience to the 103rd floor and create an immersive experience that celebrates the history, personality and sites of the city and sets the scene for the panoramic views of Chicago's world-famous skyline to come.
Electrosonic, in partnership with the design team and the general contractors, was responsible for engineering, building and integrating large-scale video walls, interactive displays, digital signage and distributed audio systems throughout the visitor experience.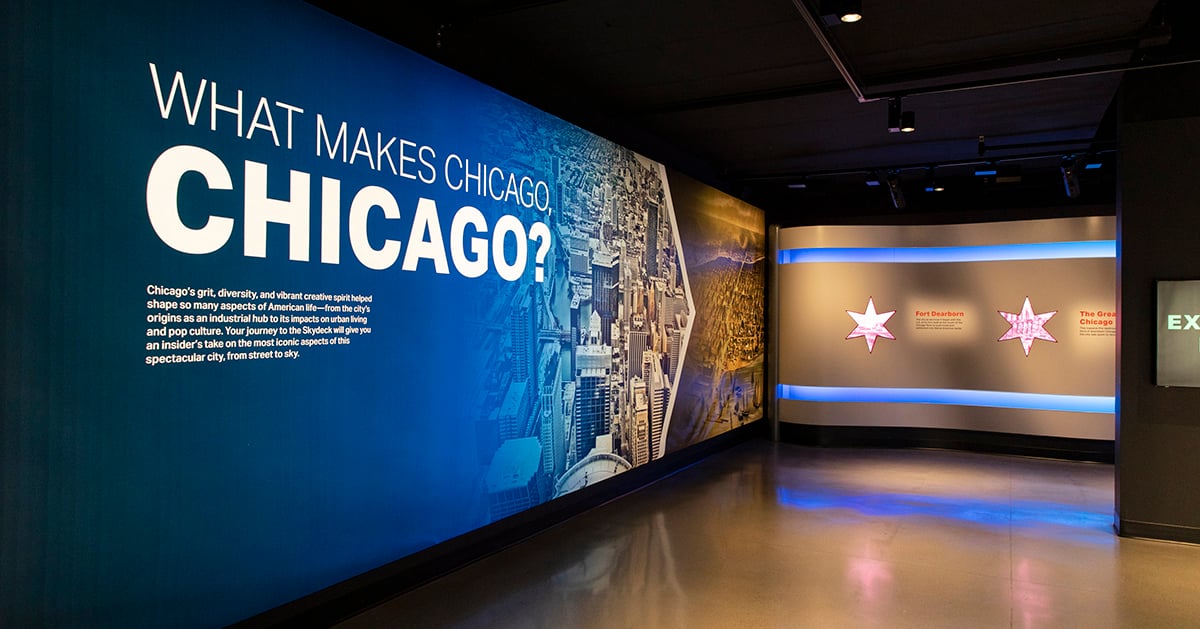 Integrator of the Year
This is the crown jewel of our nominations this year and represents everything we've worked so hard to achieve over the entire course of our company's history. This nomination represents our relentless adaptation through an unprecedented period of time to support clients through flexibility.
We're not just an integrator – we're a partner in bringing truly incredible experiences to life through a powerful blend of architecture, design, storytelling and technology.
Great integrators have the ability to use technology in creative ways to develop great experiences for customers, visitors and employees. They also have the ability to design, integrate and support unique solutions that push the boundaries of technology to optimize business outcomes for clients and the ability to build leadership teams that can drive global transformation strategies and develop teams with the skills to meet clients' changing technology needs.
Electrosonic strives to meet all of those criteria and has taken major initiatives through 2020 and 2021 to meet challenging goals.
We also pride ourselves on caring for our employees and every member of the Electrosonic family, as well as leading the AV industry as a whole with innovation and forward-thinking.
For example, our START program helps us bring in the next generation of talented AV professionals, and we have doubled down on a focus on diversity practices, sustainability initiatives and more.

That commitment to end-to-end excellence helped us keep pace with the shifting landscape of a global pandemic and create some inspirational projects in the face of never-before-seen challenges. That's what this nomination means to us – a year of unity, partnership and resilience.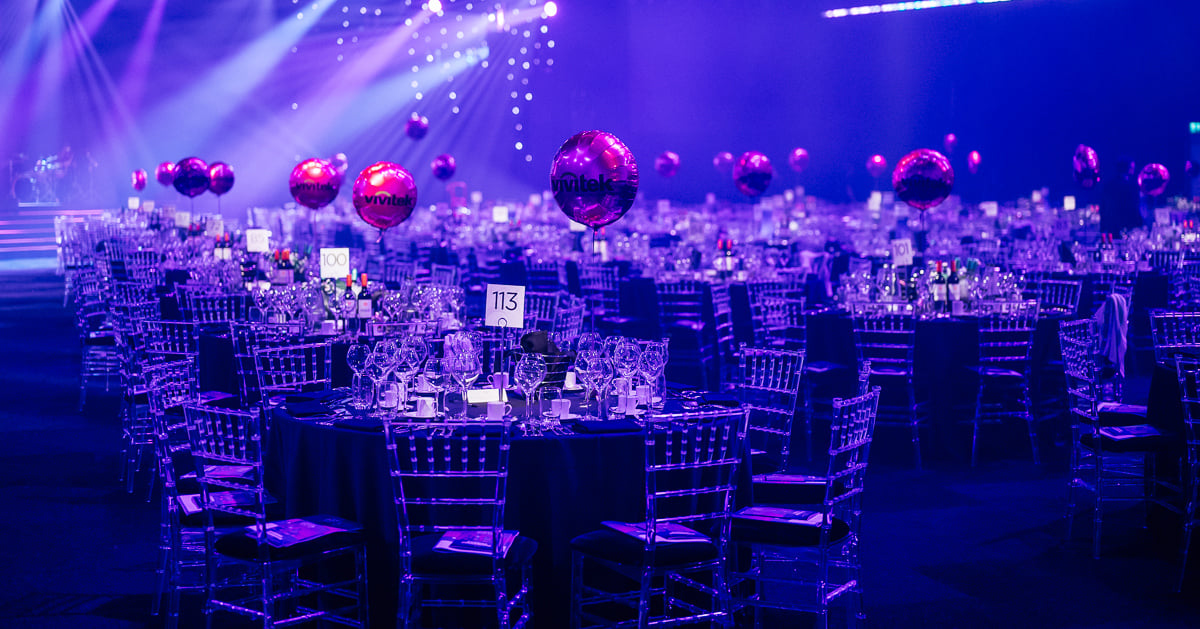 More about the 2021 AV Awards
Electrosonic was honored to be the most shortlisted integrator in this year's pool of talented organizations. The next highest number of shortlisted projects was two, an honor shared by seven separate companies.
Looking back at the past few AV Awards, Electrosonic's presence at the event has steadily grown, and 2019 and 2020 saw us land three shortlisted projects and win one award in 2019.
We're thrilled to have so many projects among the ranks of the world's best this year, and we can't wait to see who takes home top honors as the awards return to the physical stage. Stay tuned later this year for information about award winners.
For more information or to learn more about the projects that landed on this year's shortlists, contact us today.
Alexander Hann, Communications Manager, understands the challenges that clients face when they are making decisions about technology. He uses his extensive experience of communicating complex concepts to write about the latest developments in technology in a way that clearly explains benefits for business and technical decision-makers.
Signup for the weekly news to your inbox each week.