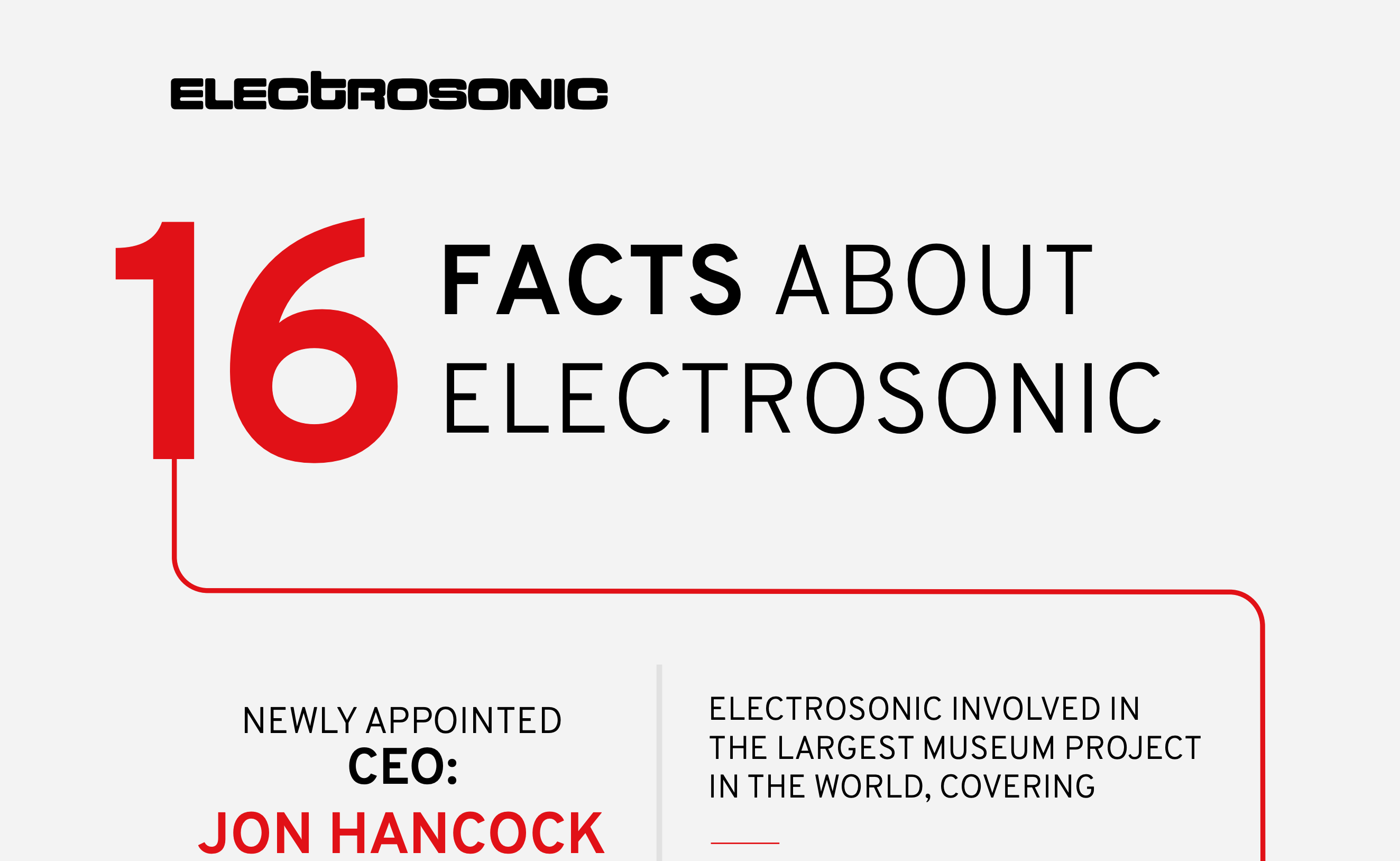 16 Facts You May Not Know About Electrosonic
For the past 55 years, Electrosonic has operated behind the scenes, with a proven record of helping our clients realize truly immersive experiences. Electrosonic creates innovative experiences by fusing architecture, storytelling and technology. Innovations that bring your story to life through powerful and truly immersive experiences. We had 433 installations in 2018 alone!
The following infographic does a great job calling out some of our current milestones:

With a constant pulse on the latest advances and a comprehensive partner network, we can help you effectively leverage the latest technology to foster enhanced engagement. Whether your application calls for augmented reality, virtual reality, enhanced sound or video capabilities, our unique ability to design and manage communications technologies can play a pivotal role in delivering an optimal experience.
Learn more about how Electrosonic can guide you through the process of delivering a truly immersive experience.
Alexander Hann, Communications Specialist, understands the challenges that clients face when they are making decisions about technology. He uses his extensive experience of communicating complex concepts to write about the latest developments in technology in a way that clearly explains benefits for business and technical decision-makers.
Signup for weekly Perspectives of the technologists who bring projects to life.