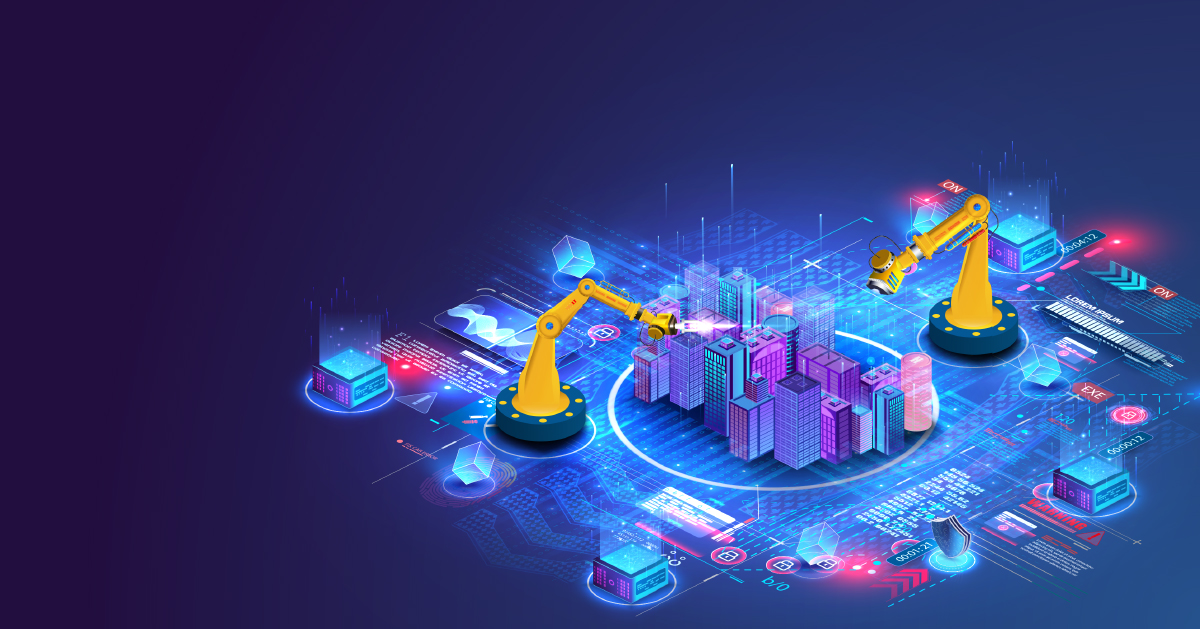 How Can Experiential Technology Support the Growing Development of City Innovation Districts?
The concept of city living and the general appeal of a metro's downtown continues to evolve. Significant disruptions in how people live, work, and play are the consequence of the pandemic. However, there's a new concept that city planners and developers are driving toward—innovation districts. These innovation districts provide cities with a way to elevate their settings and compete for residents, visitors and businesses.
One of the critical elements in creating an innovation district is integrating experiential technology. To achieve immersive, unique experiences, you'll need purpose-built AV equipment, security and surveillance (SSA), acoustics and information communication technology (ICT).
What Is an Innovation District?
According to research from Brookings, innovation districts are "geographic areas where leading-edge anchor institutions and companies cluster and connect with start-ups, business incubators and accelerators." Other attributes they have include being physically compact, having transit access, being technically advanced, and offering mixed-use buildings for residences, offices, and retail.
So, how did this new concept become the future of downtown zones? Accelerated change, propelled by the pandemic, economy, and other factors, are the drivers.
The Changing Profile of Downtowns
Prior to 2020, the 21 most vital urban business districts in the world were home to 4.5 million workers in 100 million square meters of office space. By January 2022, the average city occupancy in the U.S. was only up to 27.9%. As a result of the pandemic, CBDs (Central Business Districts) are declining. That doesn't mean that these neighborhoods don't still have value. Instead, they need to transform into CLDs (Central Living Districts).
Since the shift to remote work, urban dwellers no longer choose to live there because of proximity. They have new priorities, according to the Gensler Research Institute's City Pulse survey. They want work opportunities but also affordability, safety and convenience.
Innovation districts can be part of the new CLDs that bring together the best of the city—business, housing, entertainment, and amenities. In doing so, they become more attractive.
AV technology will be essential to meet these new needs. Let's look at the components that will help deliver on the future of city life.
Experiential Technology's Role in Innovation Districts
Technology has always been tied to urban areas. Throughout history, cities have been the first adopters of any technology. As cities redefine what makes them unique, technology will again play a critical role.
An innovation district must represent the new city center resident. That means less office space and more walkable access to retail, services, and recreation. To deliver on this paradigm shift, AV, security and surveillance, information communication systems and acoustic design will be foundational to building future city districts. They enhance the new type of city experiences that complete the live-work-play environment.
Immersive technologies elevate experiences.
Immersive technology is central to an innovation district. It comes in many forms, depending on what you want to achieve. Immersive technology elevates experiences because it engages the senses, captures attention by bringing people into the experience and encourages interactivity.
Merging security, surveillance and access controls.
Security, surveillance and access controls systems that deliver situational awareness for people, places and property. Such an approach integrates all the technology involved in providing security so that it's scalable, future-proof and flexible.
The importance of these systems in innovation districts is the risk of internal and external threats in areas with lots of people. Threats to areas bustling with tourists and residents are prime targets for acts of terror or other violence. Since safety is a priority for urban dwellers, your approach to redefining CLDs must include safety initiatives.
To do this, you'll want to integrate three core areas:
Alarms, surveillance, access controls and intrusion detection systems.

Physical barriers where appropriate to limit entry, including walls, windows, fences, gates and landscaping.

Supporting infrastructure consisting of power, communications, data storage and server racks.
From the outset of design for innovation districts, all these things must be part of the discussion. Engaging physical security experts will help you intertwine safety measures throughout the space.
IoT and edge computing for holistic experiences.
With IoT (Internet of Things) devices and sensors working with edge computing, you'll gain interoperability and integration. IoT connects physical objects to the internet, and edge computing occurs near the locations to reduce latency and save bandwidth. These are essential for people-first design, which aligns with innovation districts.
IoT and edge computing offer a way to combine real-time data with other content to provide people with customized content in interactive displays. That can be critical in communicating about events, weather or emergencies.
Other uses cases for it include:
Remote monitoring of assets within the districts.
Monitoring energy usage and consumption in real-time to make adjustments to promote conservation.
Traffic management by optimizing public transportation frequency to align with demand fluctuations, opening more lanes and expanding parking options.
In leveraging these diverse types of AV technology, innovation district design has the fundamentals to inspire and thrive.
The Real-World Applications of Experiential Technology Design in Innovation Districts
Changing the focus from business to living allows city planners to identify gaps in communities and create opportunities to attract residents. This should be a strategic approach that considers technology from the start. So, what does that look like in real-world applications?
Dallas' Downtown Destination: AT&T Discovery District
The AT&T Discovery District combines tech, culture, and entertainment to deliver immersive experiences. AT&T created the space to expand its existing corporate campus and transform it into something residents, and visitors want to explore. The massive renovation focused on bringing the worlds of work and living together while enhancing the urban landscape of Dallas.
The district includes:
10,000 square feet dedicated to eateries, restaurants, and beverage spaces.
Light and sound displays, including a 104-foot-tall 6K media wall.
Light shows every Thursday, Friday, and Saturday night.
Live music and art installations.
Open outdoor spaces.
A sensor-driven 30-foot globe of the AT&T logo that rotates 180 degrees.
Integrated network infrastructure throughout the district
Not only is the technology innovative, but it's also eco-friendly, operating 100% with wind energy.
Experiential technology supports much of what the district has to offer. The media wall includes high-definition displays covering 9,000 square feet. The Globe has 30,000 LEDs. Light and sound AV technology creates an immersive experience inside The Globe.
The technology used also creates an all-inclusive experience, promoting equity and accessibility. That involves automatic doors and ADA (Americans with Disabilities Act) enhancements of hearing loop technology.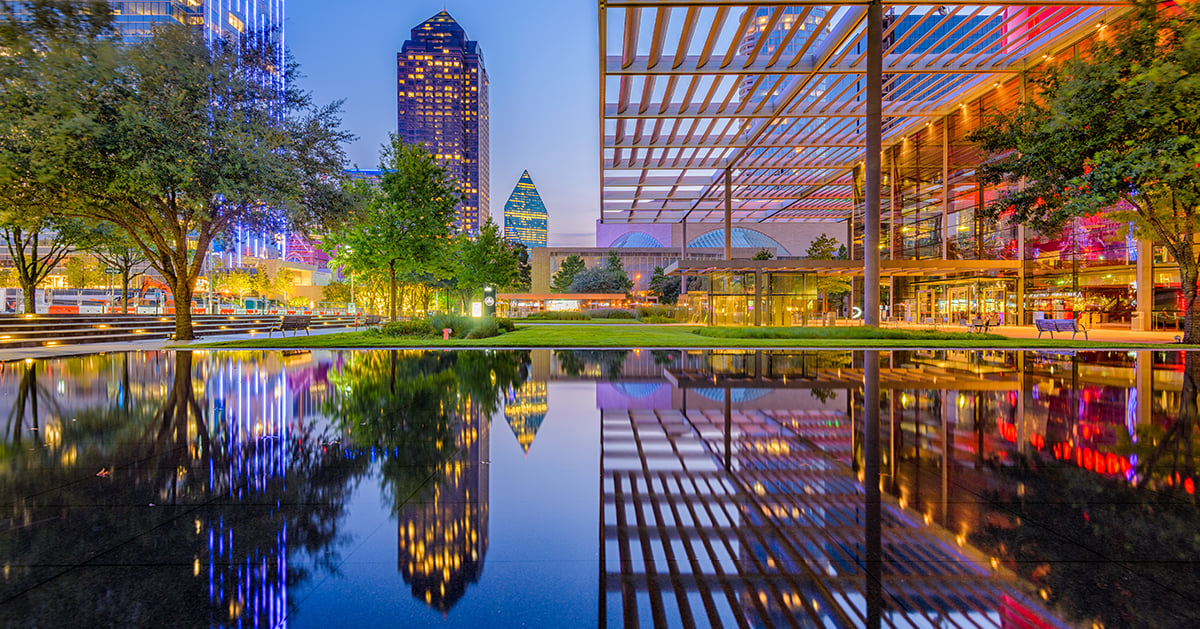 Turning the Mundane into the Amazing: 110 High Street
Another example of the opportunities for innovation districts is the Boston Digital Media Band at 110 High Street. AV technology extends the experience of the building into the street. What was once a standard spot in the downtown district now comes alive.
The installation includes a 100-foot-wide band encompassing 600 square feet of media displays. Sensors and software respond to visitor movements or motion, creating interactivity. It's just one example of how commercial buildings can transform their footprint into unique experiences that could be part of an innovation district.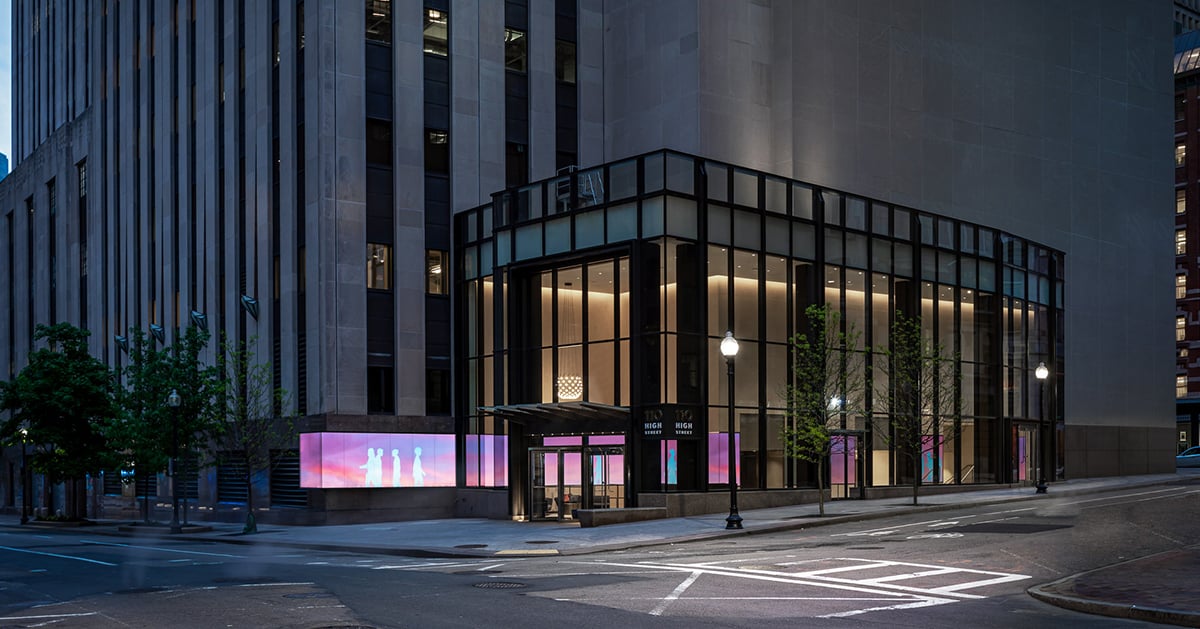 Inspiration Meets Function in Innovation Districts
Experiential technology will be essential in the next evolution of city life. It supports and integrates the revitalization of these areas to meet what residents, businesses and visitors desire.
At Electrosonic, we work with others to reimagine a better future for all. Our expertise contributed to the AT&T Discovery District. We're here as a consultant and technology partner for all stakeholders working toward the future of city districts. Contact us today to learn more.
Alexander Hann, Communications Specialist, understands the challenges that clients face when they are making decisions about technology. He uses his extensive experience of communicating complex concepts to write about the latest developments in technology in a way that clearly explains benefits for business and technical decision-makers.
Signup for weekly Perspectives of the technologists who bring projects to life.