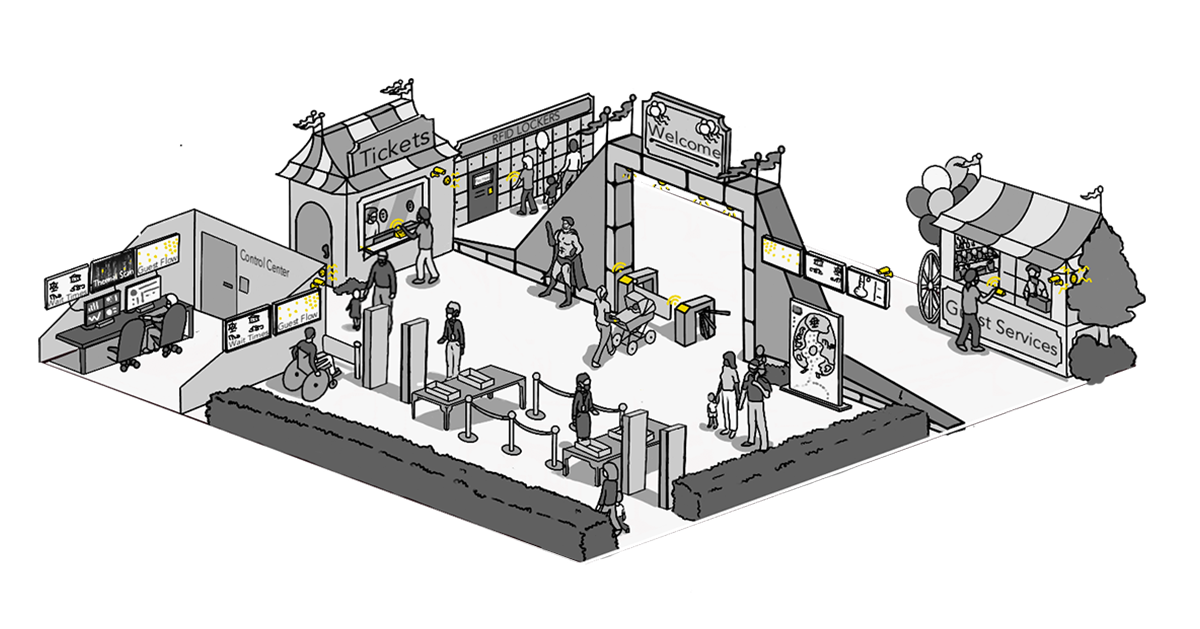 First Impressions: Bringing Theme Park Entrances into the Future
The pace of technological innovation is staggering. Themed entertainment and theme parks are primed to take advantage of these advances, with extended reality solutions, projection, advanced audio and video, and more ready to help craft immersive and powerful narrative-driven experiences.
However, a key aspect of themed entertainment venues, and of theme parks in general, is often lost in the shuffle of this exciting progress.
Theme park entrances act as a "mood-setter" and are a property's first chance to leave a lasting impression upon guests, and the potential to elevate these spaces is just as great as the potential to leverage technology in rides, theaters and other aspects of theme parks.
It's time to begin engaging visitors as soon as they enter your theme park – and there are plenty of ways to do just that.
The New Baseline for Theme Park Entrances
In experience design and location-based entertainment projects, it's often helpful to work toward specific goals and desired impacts on visitors.
Theme park entrances are no exception – the best and more forward-looking have many things in common that help them stand out from the crowd.
Theme park entrances should:
Be Iconic, Distinctive and Recognizable
A theme park's entrance should provide a sense of arrival, particularly upon return visits, and be unique and impactful in how it lingers in guests' minds. Your entrance should be unlike any other, and the sight of it should evoke memories of past visits and excitement for what's to come.


Include Storytelling in Architecture and Design
An entrance is the perfect place to begin immersing visitors in the story your park is looking to tell and in the environment of your park. Leverage cultural clues and details, characters, colors and more to achieve this holistic approach. Consider using themed music, awe-inspiring displays, and more.


Keep Best Practices in Mind Regarding the Use of Space
Entrances should have two spacious squares for guests – one prior to entry, and one just after. People need this space to collect their things and gather without feeling cramped. Also, ensure your entrance takes into account accessibility – it should be flat and easily traversable for all groups, including guests with strollers and wheelchairs, visitors with disabilities, and more.
Language-centric technology can also assist in this drive toward accessibility, as leading language innovations and solutions help visitors who speak a variety of languages interact with the park without any perceived barriers.


Act as a Central Operational Hub
Your entrance should be the place where your park's operations come together. It should include ticketing counters, bag checks and security, lockers and stroller rental, etc., and other safety measures, such as temperature scanning. Separate rows for VIP access and pass holders can also boost operational efficiency and provide opportunities to cater to these groups. Finally, your park's transportation system should be easily accessed from the entrance to get guests on their way to their favorite attraction immediately.

Your entrance should also have behind-the-scenes space for public relations, central control centers, staffing rooms, conference rooms and more. By monitoring cameras and drones with a view of the entrance from this central location, you can ensure responses to situations are always quick and decisive.
Set the Tone for the Visitor's Day
Combined with storytelling in design and architecture, your park entrance can be enhanced by a teasing glimpse of a ride, an actual ride right inside the gate, eye-catching displays and live characters, and more. As soon as guests arrive, they should be given a taste of the fun and excitement to come.

A centrally located digital map can help with this effort by giving visitors an opportunity to plan out their day and take advantage of everything your park has to offer, including up-to-date showtimes, attractions, queue lines, opening hours and more.


Contribute to Commercial Goals
Your entrance can support your park's commercial goals in a variety of ways, particularly because it's where guests expect most transactions to occur. Once they're in and enjoying your park, they generally want to have a carefree, spontaneous experience free from too many financial considerations. So, with excellent, centralized service, you can capitalize on that desire.
Providing photo opportunities, both orchestrated and spontaneous, can encourage guests to share their experience to social media, and gift shops, restaurants, snack bars and other vendors can provide additional revenue. These amenities can also make your entrance more attractive throughout the day instead of simply a place for entry and exit – high-quality food and beverage options, shopping, live entertainment and more help fold it into the entire guest experience.
A central guest relations space can also aid in upselling, as staff can work to assist visitors with restaurant reservations, upgraded experiences, character meet-and-greets, and more.
Finally, guests should be encouraged to connect to your park's Wi-Fi and to download your app, which can provide commercial information and upselling opportunities throughout the guests' time on the property.


Include Space for Agile Operational Additions
By including agile spaces that can serve different functions, your entrance can help you equip staff to handle unforeseen circumstances. For example, adding a nursing station can aid in day-to-day operations, but can also play a critical role in meeting widespread health and safety challenges like those brought on by COVID-19.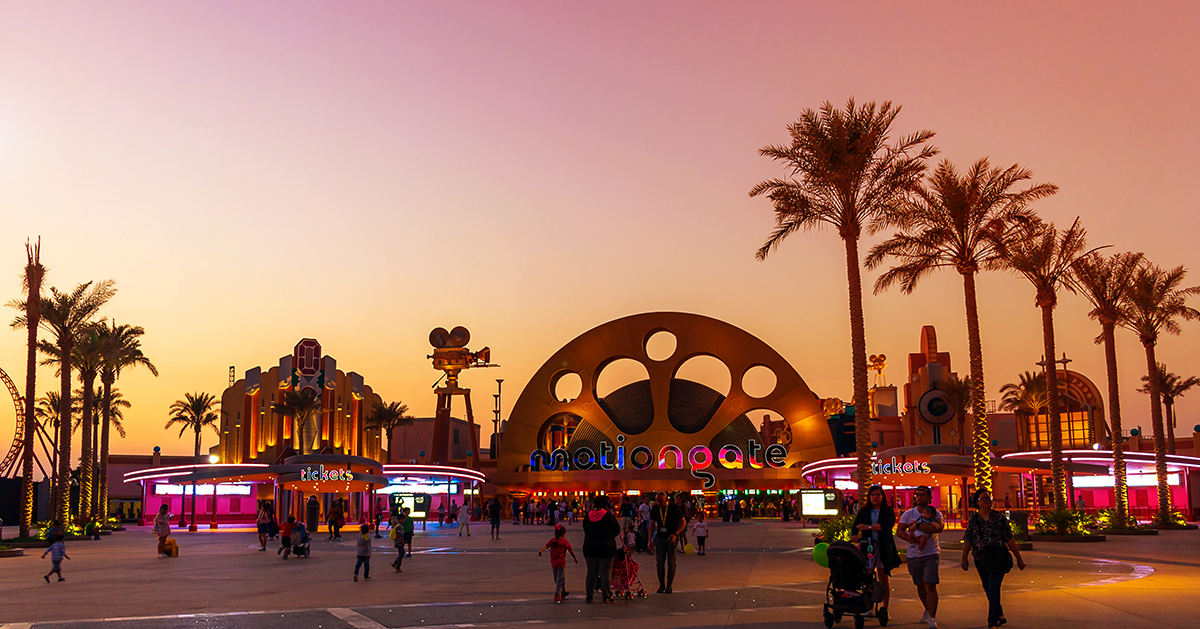 Finding the Right Technology to Support an Engaging Theme Park Entrance
All of the aforementioned goals can be supported and achieved through creative and innovative uses of technological solutions.
Consider the following applications, which can elevate your park's entrance and ensure you're making the most of the cutting-edge technology available:
A park-wide audio and announcements system can keep guests informed and be used to engage guests with reminders, special offers, and more.


RFID bracelets can make guests' experience seamless by allowing for digital ticketing, cashless payments, fast pass usage, locker rental and more from a single wearable device.


LED screens can serve as digital park maps and include updated show times and wait times, daily information and more.


Seamless and upgraded point-of-sale systems help encourage guest spending.


Gamification of your park can provide guests an easy way to stay engaged throughout their visit, and points, tickets, etc. earned can be redeemed at stores at the entrance to the park for prizes that encourage participation.


By beginning at the entrance to the park, queue and crowd management systems can help spread guests out over the entirety of the park to avoid longer waits, understaffing, and more.


Park-wide shows, parades, nighttime spectaculars and seasonal events leveraging innovative technology can pass by the entry gate to keep visitors engaged – and even turn some of them around if they were on their way out.


Digital wallpapers used as a combination of architecture and design and LED screens create a stage for awe-inspiring projection and mapping displays that build a sense of wonder and immersion.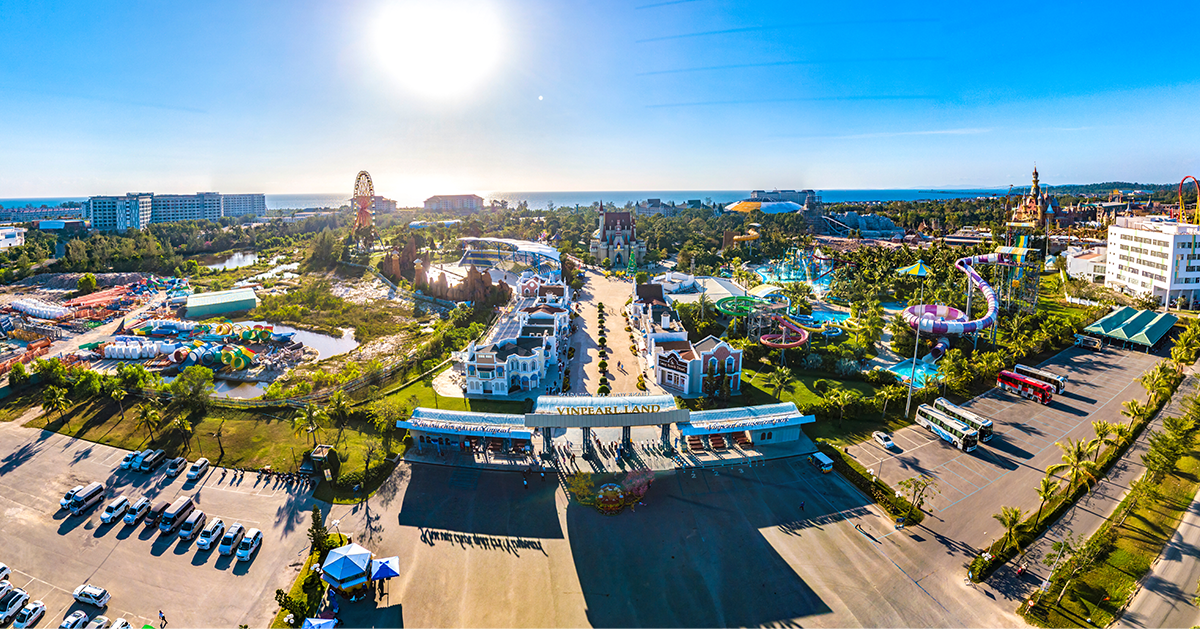 Letting Your Park and Narrative Be the Star
Like any experience, theme parks should leverage innovative technology that supports the overall narrative and immersive experience – but doesn't get in its way.
Electrosonic can help. With our industry-leading Technology Design Consulting services, we can help you find the right "invisible" technology to powerfully tell your unique story without becoming the story, itself.
To learn more, contact us today.
Alexander Hann, Communications Specialist, understands the challenges that clients face when they are making decisions about technology. He uses his extensive experience of communicating complex concepts to write about the latest developments in technology in a way that clearly explains benefits for business and technical decision-makers.
Signup for weekly Perspectives of the technologists who bring projects to life.