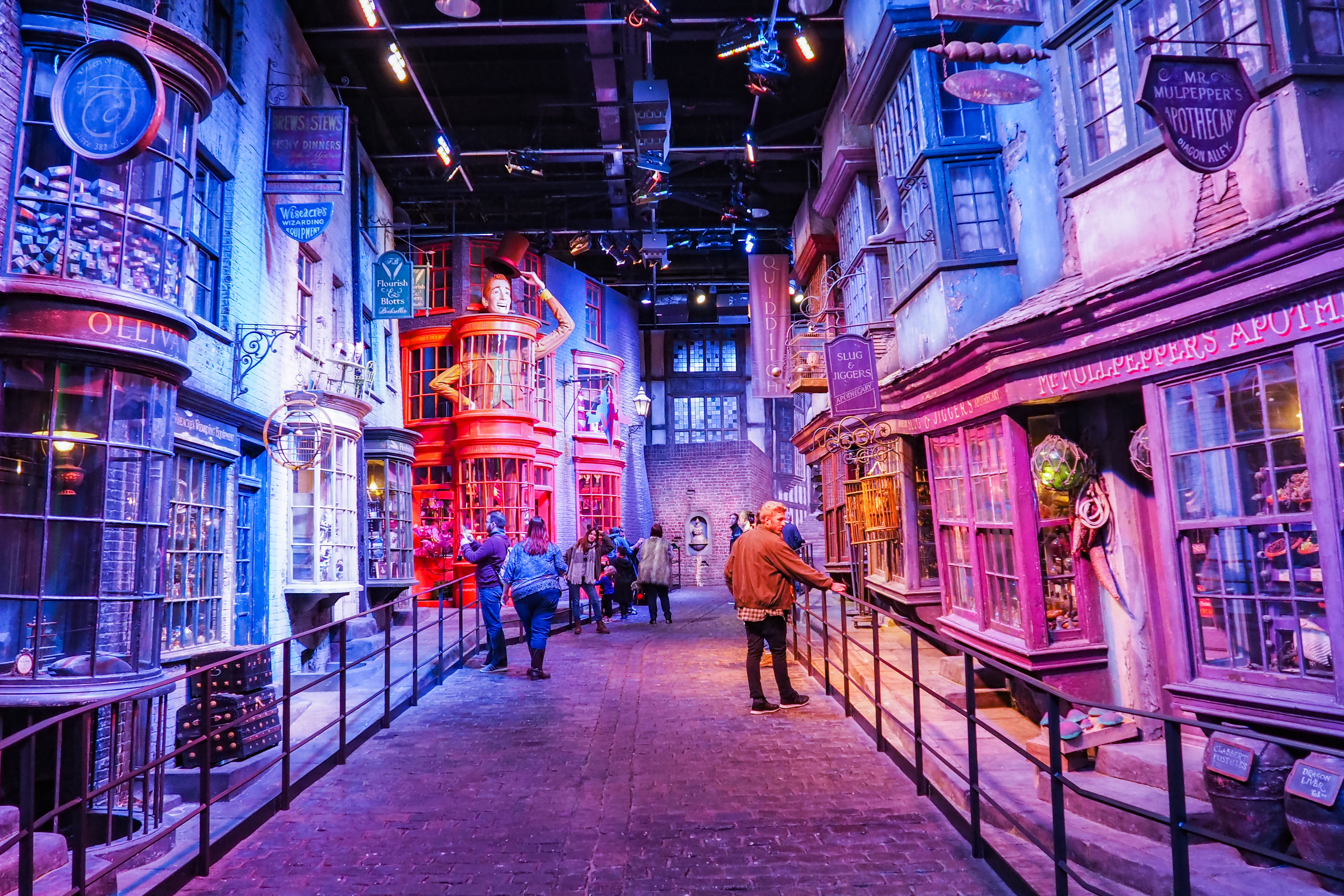 How Expert Partnerships Help Themed Entertainment Continue to Evolve
There's a lot to be said for pure innovation. When awe-inspiring augmented reality, interactive and display technology, powerful audio solutions and artificial intelligence are unleashed upon experiences around the world, those who take them in are in for incredible memories.
But that's only half of the story.
These solutions come to life when technical companies and integrators join forces with creative organizations, learning to speak one another's language and translate fantastic ideas into real-world installations.
The partnership between Electrosonic and Thinkwell is one example of such world-shaping collaboration, as the organizations' relationship has helped create amazing themed entertainment and leisure experiences around the globe.
That collaboration was the subject of the latest episode of Fusion, Electrosonic's podcast, which featured a fireside chat with Les Hill, Senior Account Manager at Electrosonic, and Craig Hanna, Co-Founder & Chief Creative Officer at Thinkwell Group.
Hanna brings over 30 years of creative development for destinations around the world. At Thinkwell, he led creative direction on projects such as Warner Bros. World Abu Dhabi, Warner Bros. Studio Tour London: The Making of Harry Potter, and Ferrari World Abu Dhabi, amongst others. During that time, he's seen intellectual property evolve and, often, make it more challenging to live up to expectations.
Hill also brings a depth of knowledge in technological problem solving and creative vision. He's worked for Ride & Show Engineering, Iwerks Entertainment, Universal Studios, Jack Morton Production and Walt Disney Imagineering, and being so hands-on with these attractions has allowed him insight into how the technical expectations around themed attractions have shifted for the better.
How Electrosonic and Thinkwell Work Together to Consistently Raise the Bar
First and foremost, the pair of thought leaders dipped into the challenges in creating memorable themed entertainment experiences from existing IP, which can make partnerships all the more important.
When a popular IP is the driving force behind the creation of a theme park or leisure attraction, Hanna said it can actually make creating something truly special more difficult.
"There's always a dichotomy between creating an attraction where you're creating the story from scratch versus [from] an IP," he said. "Some people believe the unfettered creativity and the originality of an idea coming from a non-IP attraction gives you the freedom to explore the broadest possible horizons of your concept … We find, as experts working with IP, telling those stories within those confines actually can be more creatively challenging."
That also means that partnerships with expert AV and technology services company like Electrosonic is even more important. The more experience an integrator has – and the wider a swath it's able to cut through the entirety of the project timeline, from design to implementation – the easier it is to translate ideas to reality.
When done correctly to ensure what Hanna calls "version 1.5" of an IP comes to life, the benefits in terms of established advertising, natural attraction for guests and more are clear.
That's the essence of collaboration and why it's so critical to successful themed entertainment experiences. Creatives are going to do what they're going to do best – create – and it's up to closely linked partners to help ensure the visions they dream up are achievable and impactful.
The Modern Guest's Expectations for Constant Engagement
Perhaps the most critical cornerstone of building a powerful experience for the modern leisure or themed entertainment guest is to provide constant engagement.
Some interactivity, some engagement, some immersion – "some" is no longer good enough. As Hanna puts it, even for some of the world's largest IPs like Nintendo and the Harry Potter series, this "always-on" nature is priority No. 1.
"The really smart thing Universal has done with Nintendo is taking what they've learned in creating immersive lands, which really began with Harry Potter," he said. "And bringing that to bear [at Super Nintendo World]. Everywhere you turn and look, there's something moving. There's something happening that you can interact with.
"Certainly, a 'holy grail' for the industry has been to allow the guest the opportunity to interact with the environment and to interact with the attractions in a more meaningful way that we have been able to do in the past."
This is also especially important in a modern era where personal devices consume so much of guests' attention. Hanna added that it's important to concede defeat to cellphones and the like, which can't ever be overcome in the way some themed entertainment operators wish they could be, where they would stay tucked in pockets for the entirety of a guest's time in a park.
Instead, Hanna said themed entertainment needs to "lean into" these devices and find ways to leverage them that cater to that modern desire for constant connection.
"In the future, I think we will see even more of that," he said.
"Clearly, you can't engage with your phone when you're on a dynamic, moving ride. … In terms of walking around in the environment and walking around in the queue, you can start to envision different ways you could use the phone to engage [guests], particularly in lines."
These strategies could include environmental games, leaderboards and games that include other waiting guests, augmented reality installations that provide enhanced environmental components and interaction, and more.
The Power of Collaboration in Bringing a Story to Life
After all, those visions are the name of the game. Without a story that comes to life and immerses those who experience it, technology is near-meaningless.
"It costs a lot of money to take a family of four to a theme park for a day," Hill said. "And no one is doing that for the technology. They don't care about things like framerate and resolution and foot-lamberts. Not like we do, of course. To create a powerful, engaging and memorable experience, it's all about the story. Story is a common thread. …
"The technology that the engineers at Electrosonic implement is really just a tool that the creative teams like Craig and Thinkwell use to drive the story."
That fusion of technology into architecture and narrative makes storytelling possible, and both Hanna and Hill have seen that relationship pay dividends in spades throughout their decades of experience.
"Technology is always a means to an end. It's never the starting point. Oftentimes, there are many great experiences where the technology is so embedded into the experience that no one ever walks out the door saying, 'That was an amazing technological achievement," Hanna said. "They say, 'What a great ride. What a great story.' … It's always in support of the guest experience.
"We're always looking at how to innovate just in terms of the guest experience, regardless of technology. But, in the end, technology does enable us to make better experiences."
That give-and-take between the more human element of experiences and the technology that makes that immersion possible is reminiscent of the relationship between partners like Thinkwell and Electrosonic. One is constantly making the other better and helping to create a more powerful end result than either could have achieved on their own.
That collective effort lies at the heart of themed entertainment's ability to constantly outdo itself.
Partner with Electrosonic Today
For more insights on collaboration, person anecdotes and forecasts for the future of themed entertainment and beyond, listen to the entire episode with Hanna and Hill.
Electrosonic is proud to continue working alongside the most talented partner network in the world to craft experiences that inspire people where we live, work and play. To learn more, contact us today.
Alexander Hann, Communications Specialist, understands the challenges that clients face when they are making decisions about technology. He uses his extensive experience of communicating complex concepts to write about the latest developments in technology in a way that clearly explains benefits for business and technical decision-makers.
Signup for weekly Perspectives of the technologists who bring projects to life.