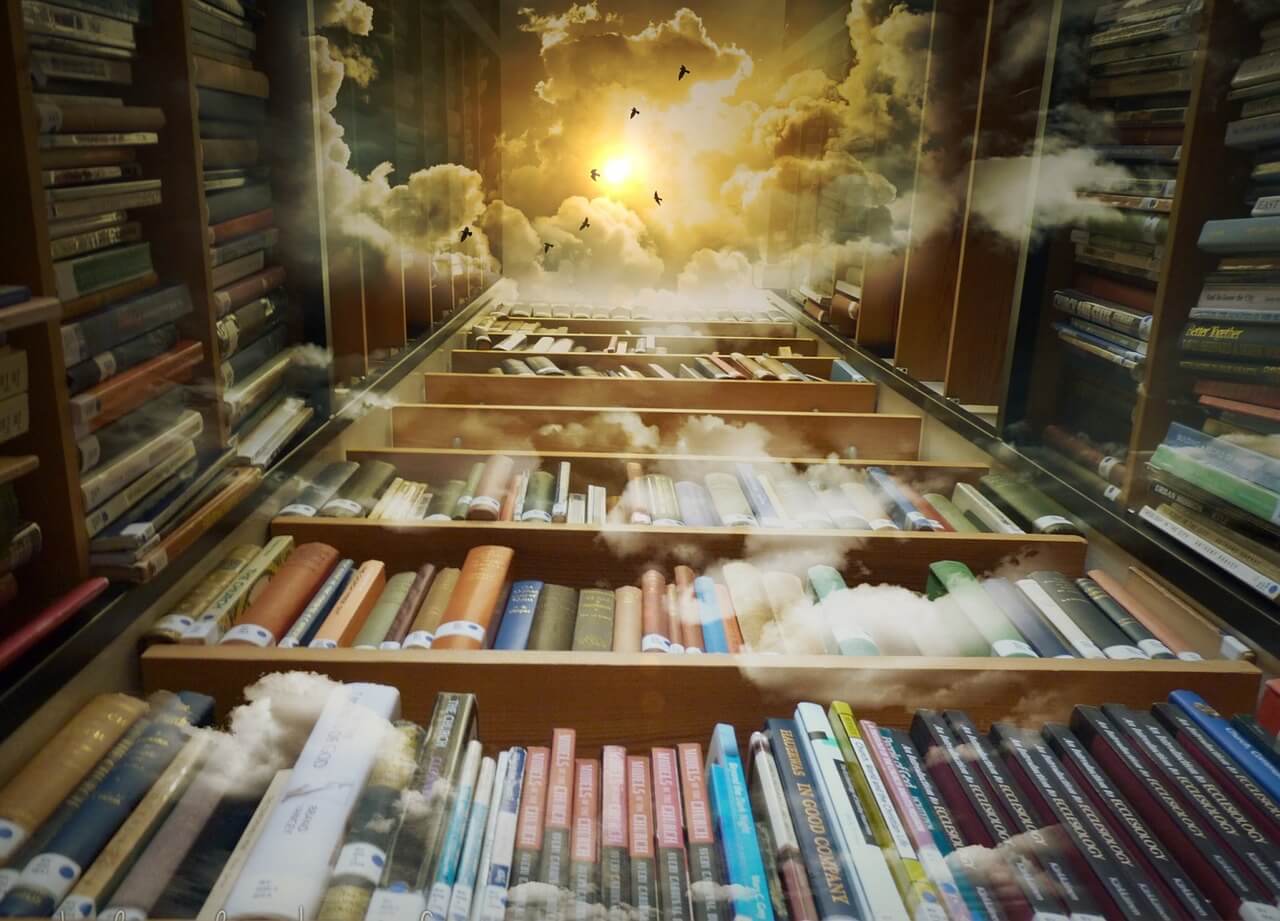 3 Ways to Tell Your Brand's Story With Technology
We all have a story to tell. It's what helps separate us from our competition.
Naturally, technology can play a pivotal role in enabling your organization to tell the brand story in ways that captivate your audience. Being able to not only tell, but fully immerse your guest whether it's a customer or a strategic partner into your story is one of the best ways to ensure continued engagement. In addition, it's often a properly conveyed story that secures the initial buy-in.
The question is: How do you put your organization in a position to effectively tell your story? Below are three proven keys to success.

1. Start with a solid story.
Simply put, a well-crafted story is the foundation to success. Telling the story effectively starts with understanding the concepts behind creating and properly conveying your message. As we discussed in a previous blog, best practices dictate starting with a true understanding of your audience, taking the time to create each component of the story (character, motivation, setting, etc.) and then fully developing the delivery process.
Without ever overselling, your story should be able to convey your differentiators to the customer in a way that helps them clearly understand how your offering can make a difference to their story. Be sure to put the time necessary to build out the story before moving on the next stages. Having cracks in the foundation will only result in disappointment down the road.
As the economic hub of the Western world, New York City understandably has a storied history of development. The One World Observatory capitalizes on the city's history in what would ordinarily be a boring elevator ride. In roughly one-minute ride to the top of the tallest building in the Western Hemisphere, visitors are fully immersed into a 500-year history complete with captivating imagery that seamlessly demonstrates Manhattan's evolution year-by-year.
2. Leverage the right technology
The user experience is paramount in the ever-evolving digital economy, and everyone is looking for that wow moment. Just think about the evolution of successful sporting venues, museums, theme parks, retail, and global brands. It is their ability to draw you in that often results in long-term loyalty.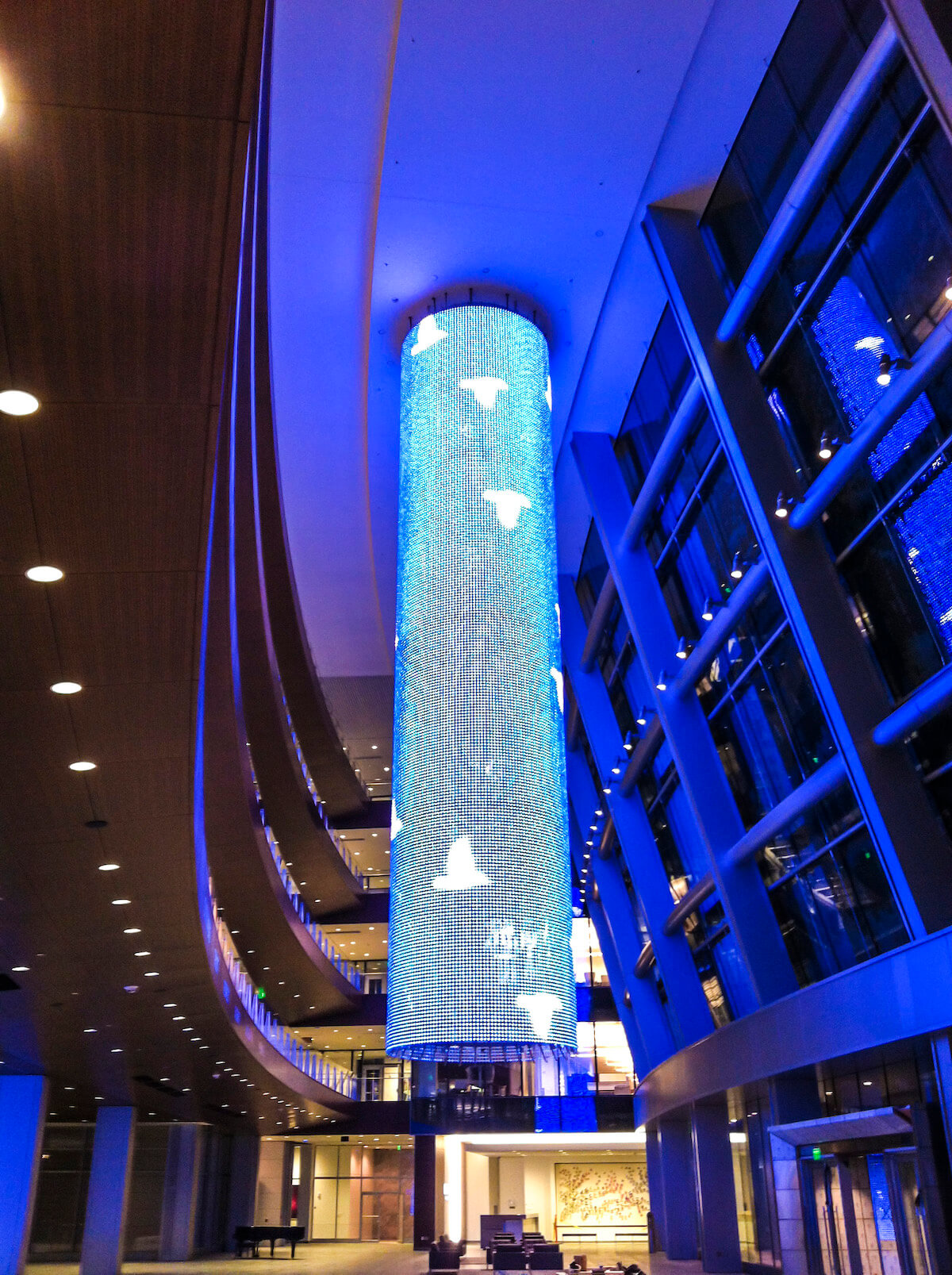 It's no surprise that technology plays a key role for a most organizations today. Technology enables us to make stories come to live. However, having the right technology is really only part of the equation. You need to make sure that you are properly utilizing the deployed technology as well.
Electrosonic's Technology Master PlanningTM Process can play a pivotal role in ensuring that you have a strategy in place to best utilizing the latest technology to foster enhanced engagement. Whether your application calls for augmented reality, virtual reality, enhanced sound or video capabilities, our unique ability to design and manage communications technologies can play a pivotal role in delivering an optimal experience.
Consider, for instance, the approach taken by power management company Eaton when incorporating its story into its Cleveland OH Experience Center. The five story LED chandelier measuring 53' x 12' serves as both an art installation as well as a means of communicating company values and strengths to employees, customers and strategic partners.
3. Always Embrace Evolution
What is the one constant in a technology fueled economy? Easy. The market is always changing. And understandably, customer needs are changing in step. As such, it's crucial to pay close attention to the relevancy of your story.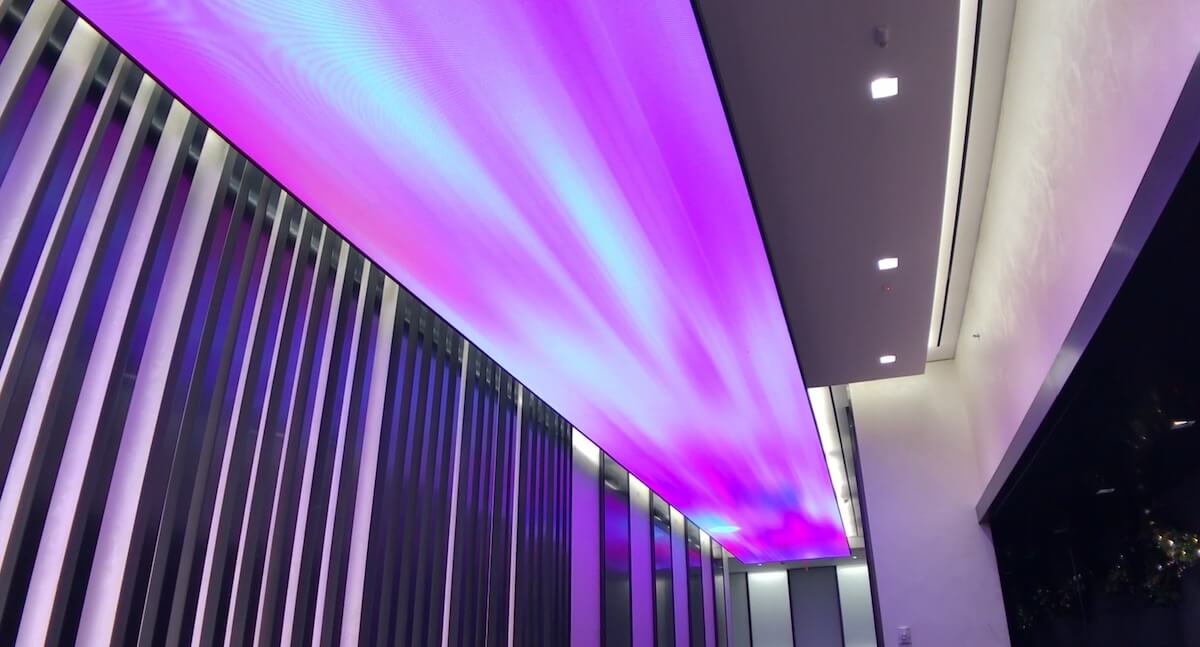 The Empire State Realty Trust's 250 West 57th Street Lobby is a perfect example of leveraging technology to meet continuously evolving needs. The Gensler-designed lobby features a 75.7′ x 7.8′ art installation in the form of an 8K LED screen created with Megapixel VR's 8K Rec. 2020 LED technology on the lobby ceiling. What makes this deployment truly unique it the ability to leverage self-generated content. As a result, what guests see evolves over a 24-hour cycle to include abstract art, live news feeds, galaxy depictions, and extreme weather. The technology ensures that the same image will never reveal itself more than once.
While there's an array of analytics-based metrics you can utilize to gage effectiveness, paying attention to customer engagement trends is often the most telling. As long as you are paying attention to engagement levels, simple pivots are usually enough. The key to success here is to always keep your story and methods of conveyance relevant by making changes – even small ones – in a timely manner.
Morgan Rottinghaus, Vice President, Strategic Partners at Electrosonic, recognizes the critical role that partners play in delivering added value to clients. She writes about the importance of connecting complementary value-added services through partnerships as a way of accelerating innovation and maximizing the benefits of technology investments.
Signup for weekly Perspectives of the technologists who bring projects to life.