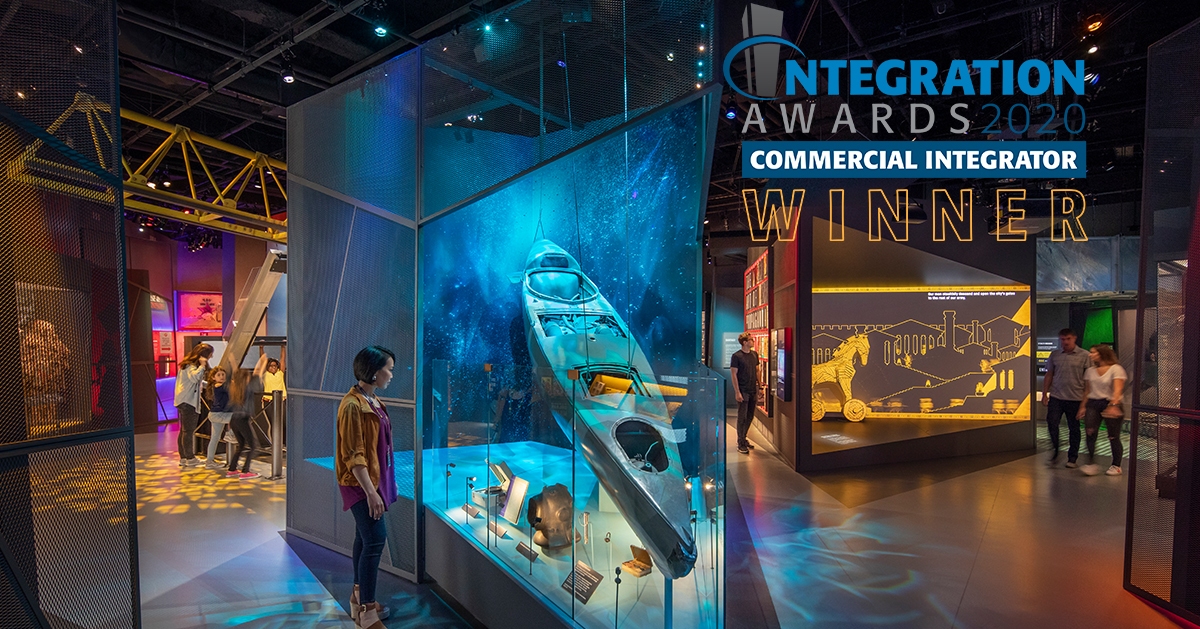 International Spy Museum Wows, Earns Electrosonic Integration Awards Win for Museum Project of the Year
Electrosonic is no stranger to recognition for spectacular museum projects.
In fact, in 2019, the Sheikh Abdullah Al Salem Cultural Centre took home the Best Museum Project of the Year award from the annual Integration Awards, spotlighting the 13-hectare site's truly immersive and engaging nature, including a 4D theater and a 1-million-liter aquarium.
Now, Electrosonic has done it again.
Electrosonic's work at the International Spy Museum in Washington, D.C. saw Electrosonic take home Best Museum Project once again, getting the nod for the space's innovative and immersive overall experience.
So, what are the Integration Awards, and what do they mean to the industry? What wowed at the International Spy Museum? And how can elements of that audiovisual experience be carried into new projects in the uncertain future left behind in the wake of the COVID-19 pandemic?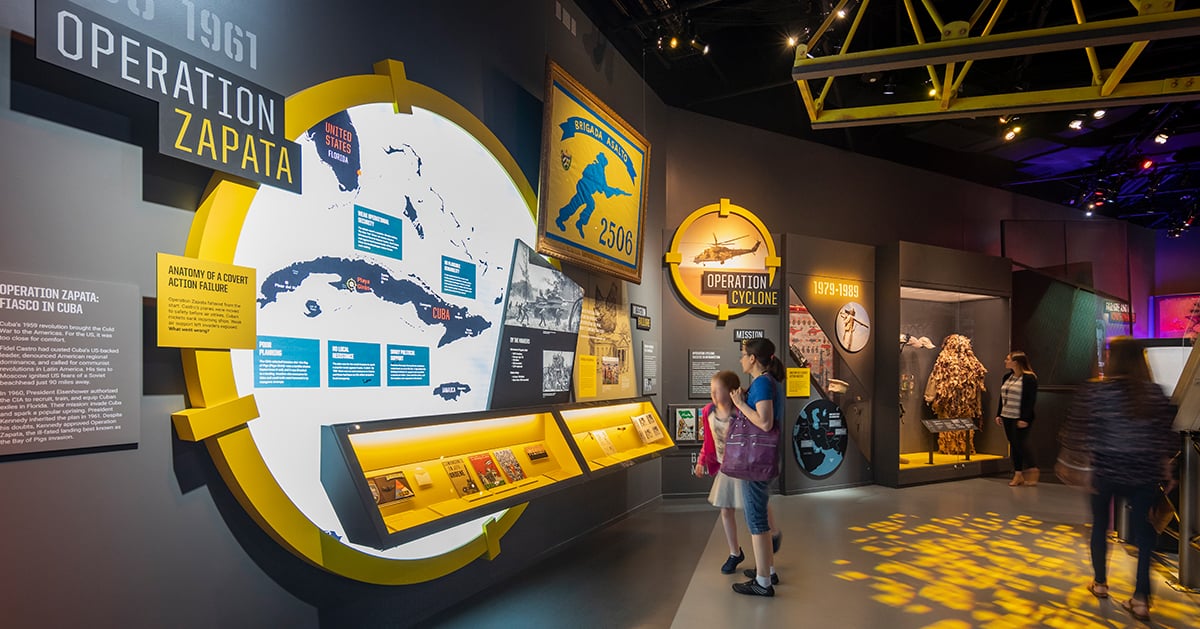 Why the Integration Awards Are an Industry Standout
The Integration Awards are handed out by Commercial Integrator, one of the premier resources for professional integrators and self-labeled as the "business book for technology professionals."
The trade magazine covers a wide range of industries and aims to provide integrators with the latest in estimating, bidding, forecasting, strategy and more and, in the case of the Integration Awards, with a list of inspirational projects highlighting the best AV work of each year.
The awards are meant to be reflective of the state of the industry and of its forward-looking trends. For example, in 2020, the awards added categories for immersive experience and esports project, highlighting a commitment to recognizing projects living on the cutting edge of the industry.
The awards are chosen by a panel of industry experts and entries are evaluated by solution deployed, buildout, challenges and customer reaction, among other considerations.
Because of this standing as a well-respected publication in the industry, Commercial Integrator's Integration Awards are a benchmark of success in AV any given year – and Electrosonic is proud to once again land among the winners.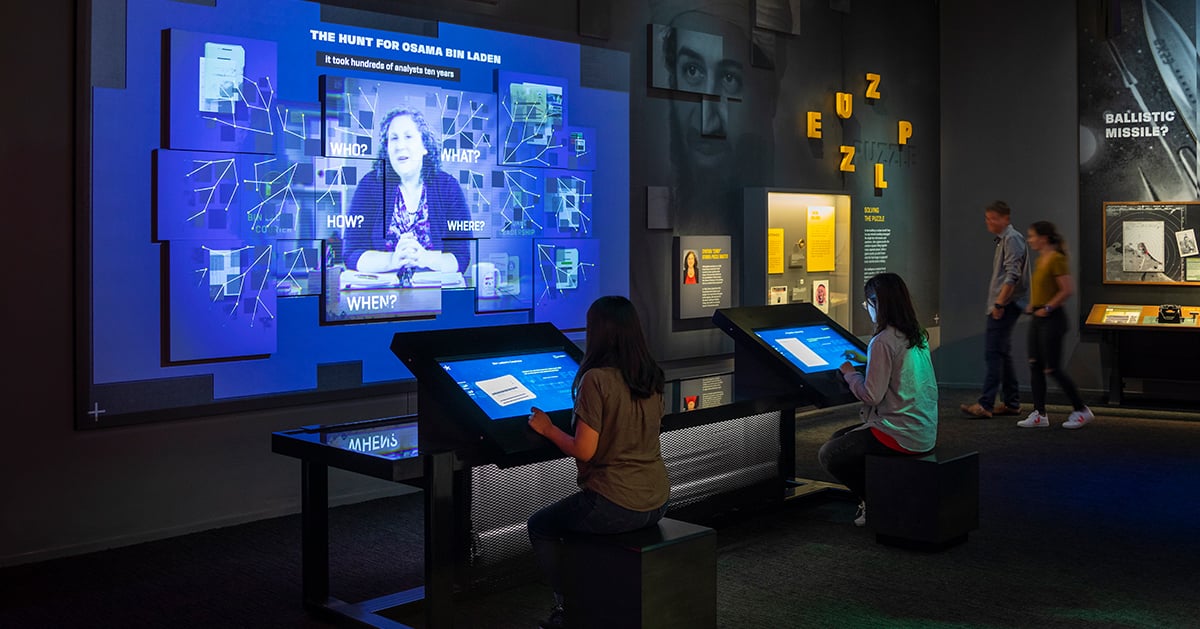 Exploring the International Spy Museum
The International Spy Museum offers a unique and global perspective on an often-mysterious profession – espionage.
By offering a combination of museum and game, interactive and immersive experiences draw visitors into the world of this centuries-old profession, giving them an unrivaled opportunity to learn more about what it takes to be a spy.
As visitors prepare to take it all in, they're given a personalized, interactive lanyard and asked initial questions that help determine their mission, cover identity and level of expertise. From there, it's up to the visitor – now the spy – to interact with exhibits, analyze clues, maintain secrecy, collect key intelligence, and otherwise have a blast playing the role of an international espionage agent.
When Electrosonic was tasked with making this vision come to life, the museum was moving into a space with twice as much space as its previous iteration. This offered a unique ability to truly scale up the overall immersion, but also required careful navigation.
To help capitalize on that mission, Electrosonic sales team member Andrew Kidd, Lead Engineer Elliott Nyfield, Site Supervisor Chuck Fulton, and Project Manager Chris Cooper worked diligently alongside many valuable industry partners, including:
The result is a stunning, engaging experience that's bigger and bolder than ever, giving visitors an experiential journey through their education on espionage, leveraging a customizable and interactive "Undercover Mission," and telling stories in a cutting-edge and future-proof way through innovative new media and digital technologies.
In particular, the museum leverages 16 interactive displays to carry that engagement throughout the space, as well as RFID technology that allows each visitor to interact with challenges and exhibits in unique ways.
And, like spies, themselves, all of the technology that makes the experience tick was integrated in such a way that not a single element detracts from that powerful narrative, interactive and educational experience.
"You want word of mouth, with people leaving the experience telling their friends," Cooper said, on an episode of Fusion, an Electrosonic podcast. "The game aspect helps. It has the residual effect of locals wanting to come back because of the RFID experience. Using the combination of RFID and interactives gives a sense of purpose, with the end result being something special."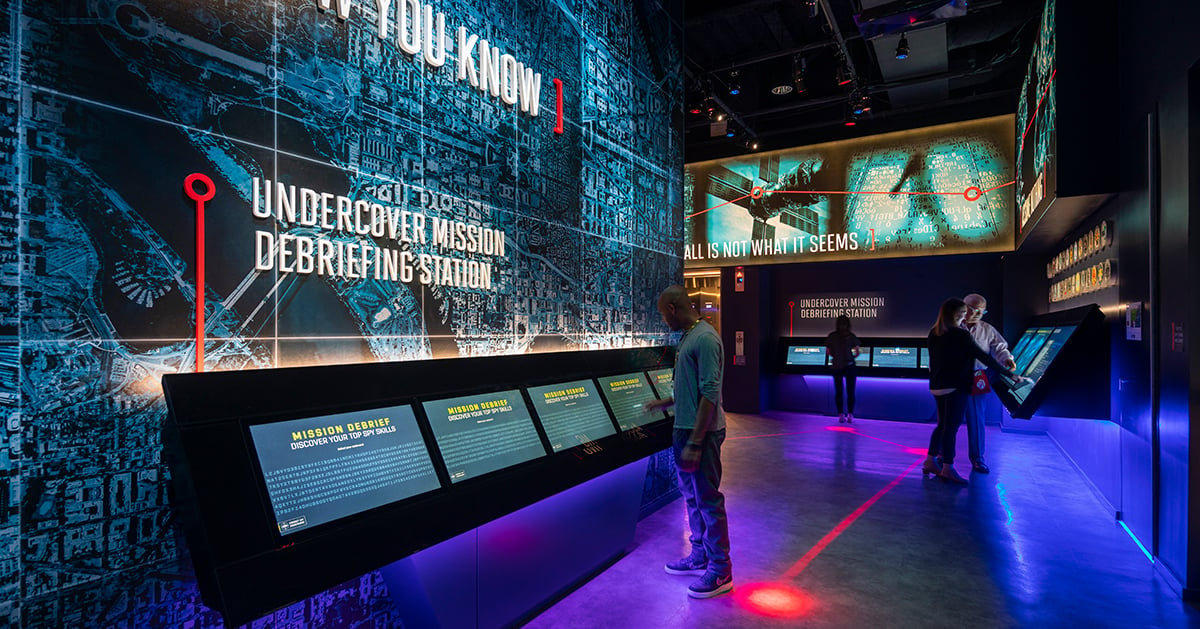 Looking Toward the 'New Normal' and Beyond
As we collectively prepare to return to "business as usual" – or at least a "new normal" defined by the lessons we've learned during this unprecedented period of uncertainty – the International Spy Museum can serve as a beacon highlighting the potential of AV solutions.
In fact, many of the trends already present in the creation of modern museums likely have future-proof applications, even in the immediate era of social distancing and caution.
For one, interactivity and immersion isn't going anywhere, and actually has a tremendous potential to gain further importance in the age of social distancing. By leveraging touchless technologies, augmented and virtual reality, online immersive experiences, and more, AV solutions can bring to life the same engaging solutions visitors enjoyed in the pre-pandemic world while also paying critical attention to health and safety.
These efforts will also help museums become cutting-edge, appealing experiences to all audiences and generations, as technology-native younger generations find more ways to feel it home in modern, interactive and technology-driven museums.
Museums are no longer stoic, stilted and boring. They're modern canvases waiting to adapt to consumer expectations and inspire and engage audiences everywhere.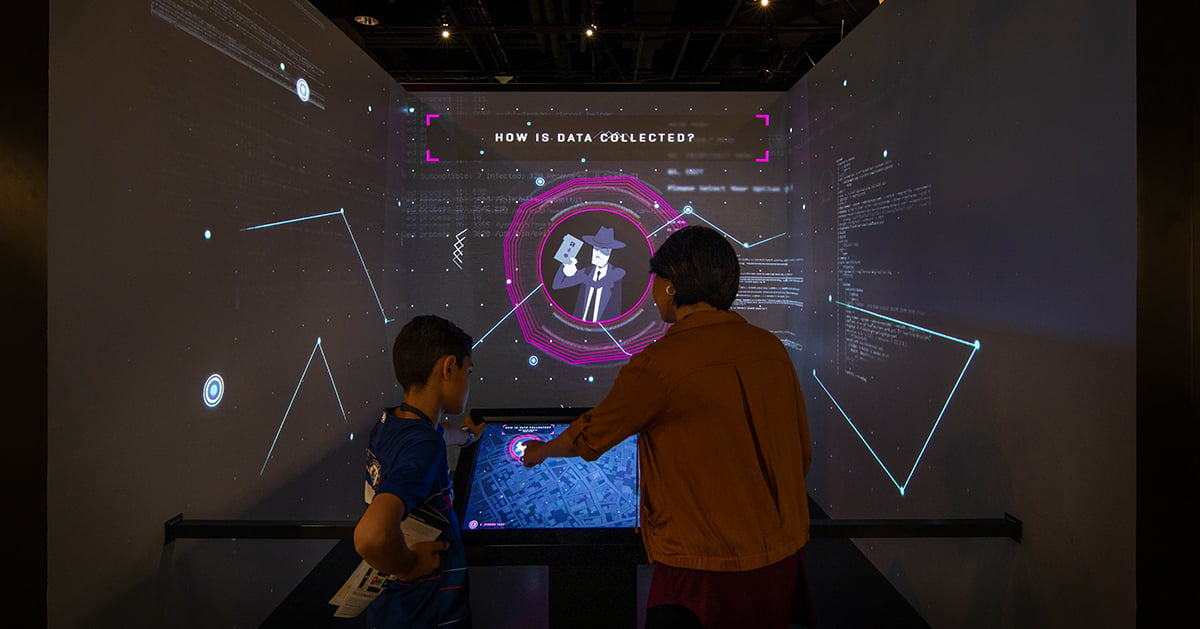 Choosing Electrosonic
Electrosonic's proven track record with museums is growing each year, with the International Spy Museum's Integration Awards victory marking the second straight year one of our projects has been recognized on this key industry stage.
Electrosonic also had three projects land on USA Today's reader-voted list of 2020's best museums, highlighting that, for all the exciting technology and its potential, Electrosonic's projects are hitting home where it counts – with the visitors these experiences are designed for.
To learn more about how Electrosonic can help bring your next museum project to life, contact us today.
Alexander Hann, Communications Specialist, understands the challenges that clients face when they are making decisions about technology. He uses his extensive experience of communicating complex concepts to write about the latest developments in technology in a way that clearly explains benefits for business and technical decision-makers.
Signup for weekly Perspectives of the technologists who bring projects to life.