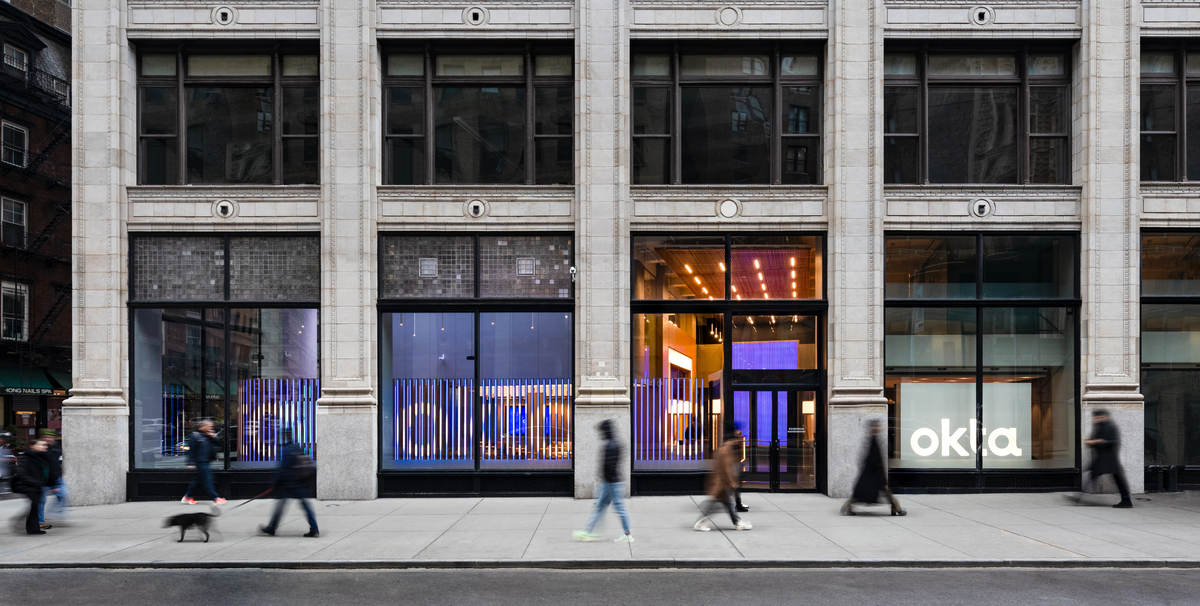 Investing in your next executive briefing center [Guide]
An executive briefing center or customer experience space is essential for building and strengthening relationships with your customers or prospects. So, how important is a customer experience space to your business — and should you be investing to drive better results?
As GoProBriefings.com explains, customers will be looking at your brand, environment, products or services, people they meet, how you engage with them, and the technology you use to present your business. Those impressions count when customers decide about suppliers or business partners.
This article looks at the business case for investing in the executive briefing center and the essential components of a total customer experience in and around the space. It describes the technologies that can elevate the experience and includes examples of award-winning spaces.

Developing the business case
With competition increasing, acquiring and retaining customers is becoming more challenging; customer experience spaces play a vital role in differentiating your business from competitors.
However, GoProBriefings.com believes that many briefing professionals need help convincing senior management of the strategic importance of briefing programs and executive briefing centers.
GoProBriefings.com provides a nine-step approach to help you build a strong case. It recommends several vital points:
Build an understanding of the benefits to the business




Explain the strengths and opportunities of the briefing program

Explain funding options that can optimize return on investment
It's important to present independent, authoritative figures like the findings from an ABPM Multi-Client Program Study, which provide a strong case from a customer perspective:
87 percent of customers felt the briefing contributed to a stronger relationship with the host company.

71 percent decided to purchase products or services discussed in the briefing.

74 percent said the value of the purchase increased by an average of 31 percent due to information shared in the briefing.

79 percent discovered additional solutions that appeared to be beneficial to their company.



.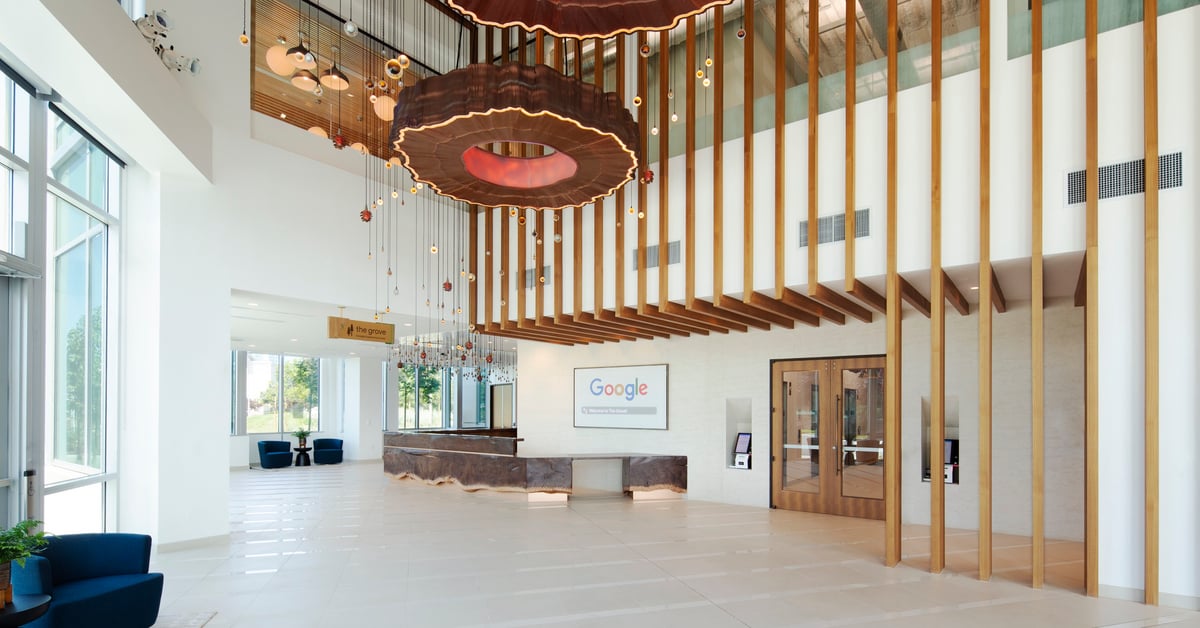 Focusing on the customer journey
While creating the best possible in-person briefing should be the core of your strategy for a customer experience space, focusing on the entire journey to and from the space is essential. That covers the invitation to the briefing, how you receive and direct customers when they arrive, and how you communicate after the event.
Two projects demonstrate how this works in practice. First, at The Grove, a Google Experience Center, the creative use of technology ensures that every element of the guest experience is distinctive and memorable. For example, to build expectations for the executive briefing, visitors follow the Redwood Trail, an interactive tunnel that uses machine learning algorithms to improvise and play sound and music live based on guest movement and the rhythms of the Redwood Forest.
Okta's New York Experience Center communicates its identity management solutions as part of the journey. As visitors pass outside the building, hidden LIDAR mapping tracks their movement and triggers interaction with dynamic brand content, animations, and their digital shadows displayed on a line of 8-foot-high interactive LED 'fins' inside the window. The unexpected interaction highlights the presence and importance of security solutions in a highly original way.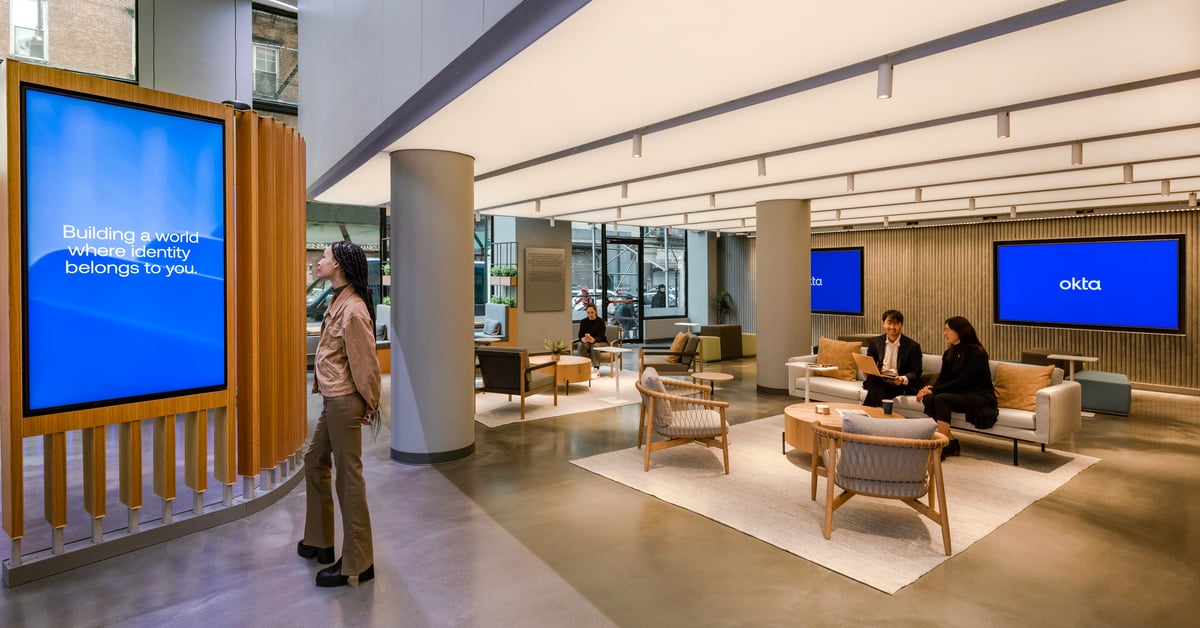 Optimizing the customer journey
When upgrading or planning a new executive briefing center, several key steps can help you achieve the best possible results. GoProBriefings.com provides a practical 20-point checklist that covers the entire process.
To maintain the focus on the customer, Electrosonic believes that there are three key elements in optimizing the customer journey – personalization, polysensory and platform.
Personalization should apply across the journey – personalized invitations, obviously, but the invitation should also outline why the briefing will be relevant and important to the customer. There should be personalized greetings and messages at reception and digital direction signage. During the briefing, communication should be based on a dialog about the customer's needs, not a one-way presentation of your capability. Any follow-up should also present recommendations regarding benefits to the customer resulting from the discussions.





Polysensory technology is the use of technology that engages multiple senses simultaneously, creating a multi-layered and rich sensory experience that can engage customers more effectively. For example, these technologies can enhance presentations or other experiences during the briefing to drive more effective outcomes.





A technology platform integrates all the components of a customer experience space into a single centrally managed system to ensure that the customer has a consistent experience throughout the journey.
Creating a collaborative environment with technology
What you show and tell the customer is essential, but what ultimately makes the experience successful is how you make someone feel, while connecting them to your brand and service offering.
Investing in an executive briefing center is essential for winning and retaining customers. The right experience space adds value by strengthening relationships and increasing revenue.
To help you develop an experience space that meets your business goals, it's important to partner with technology specialists like Electrosonic and experiential designers, storytellers, and content developers with a rich history of designing award-winning spaces.

Will brings over ten years of creative technology design to his role as Executive Consultant. He has worked on a wide range of high-profile experiential projects which helps give him a perfect blend of creativity and technical design skills. Will is passionate about human-centered design and how to use technology in a way that works best for the user. His intention is not to design technology systems for the sake of designing, but rather design a system that will help facilitate the experience the client is trying to create. To deliver that solution he recognizes that it is important to develop effective partnerships with Architects, Experience Designers, Content Creators and Fabricators.
Signup for weekly Perspectives of the technologists who bring projects to life.