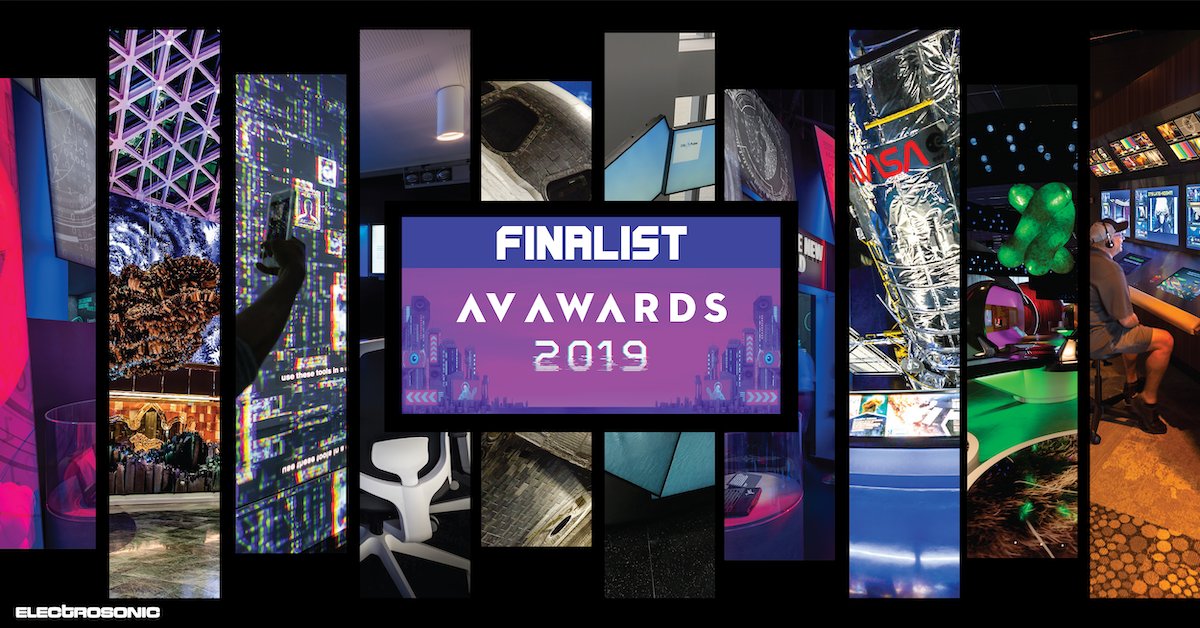 Spotlight on Excellence - Electrosonic Makes the Shortlist
Much like the Oscars for the motion picture industry, the annual AV Awards is in place to recognize the most phenomenal audiovisual (AV) deployments around the world as well as the organizations involved.
The intent is to identify instances of innovation and creativity utilized as organizations leverage the latest AV technologies to create truly immersive experiences.
Of the thousands of deployments completed in 2019, Electrosonic made the shortlist for its work in three categories: Corporate Project of the Year, Themed Entertainment and Attractions Project of the Year and the prestigious International Integrator of the Year.
Spotlight: International Integrator of the Year
As a Global Avixa AV Provider of Excellence, Electrosonic continues to set the standard for end-to-end AV integration services around the world. With a 55-year track record of award-winning installations in more than 60 countries, Electrosonic has delivered some of the largest and most prestigious projects in the world.
They include the world's largest museum complex, the Sheikh Abdullah Al-Salem Cultural Centre (SAASCC), the world's largest indoor theme park, the world's largest video wall together with the most prestigious theme parks in the world as well as iconic venues like the 911 Memorial Museum, MGM Cotai and One World Observatory at Freedom Tower. Recent industry awards including the Museum Project of the Year (SAASCC), Idaho State Museum, 250 West 57th Street Lobby and the National Comedy Center further recognize those achievements.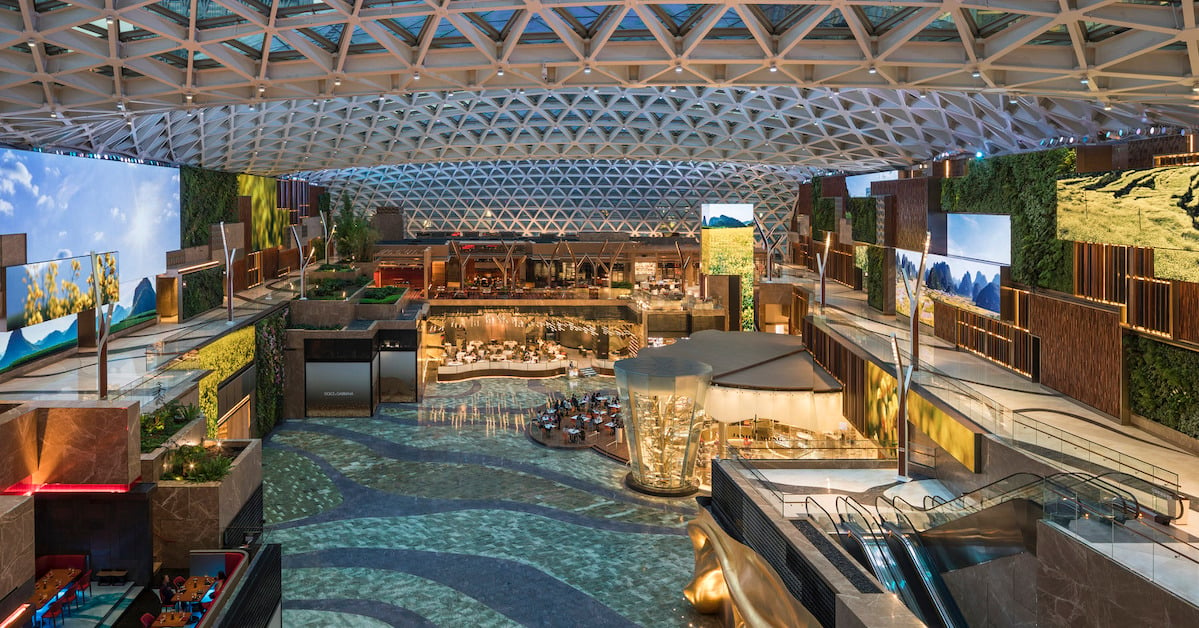 Electrosonic embraces an end-to-end process from conceptualization, design and planning to implementation and 360-degree support services. The integration team work closely with Electrosonic's Technology Design Consulting, Build/Systems Integration and Managed Services specialists. They are involved at every stage ensuring consistency throughout the project.
The integration team does not consider audiovisual in isolation. They fuse architecture, storytelling and technology by operating a collaborative and coordinated partnership among Architects, Content Producers, Fabricators, General Contractors, Owners/Operators and Storytellers.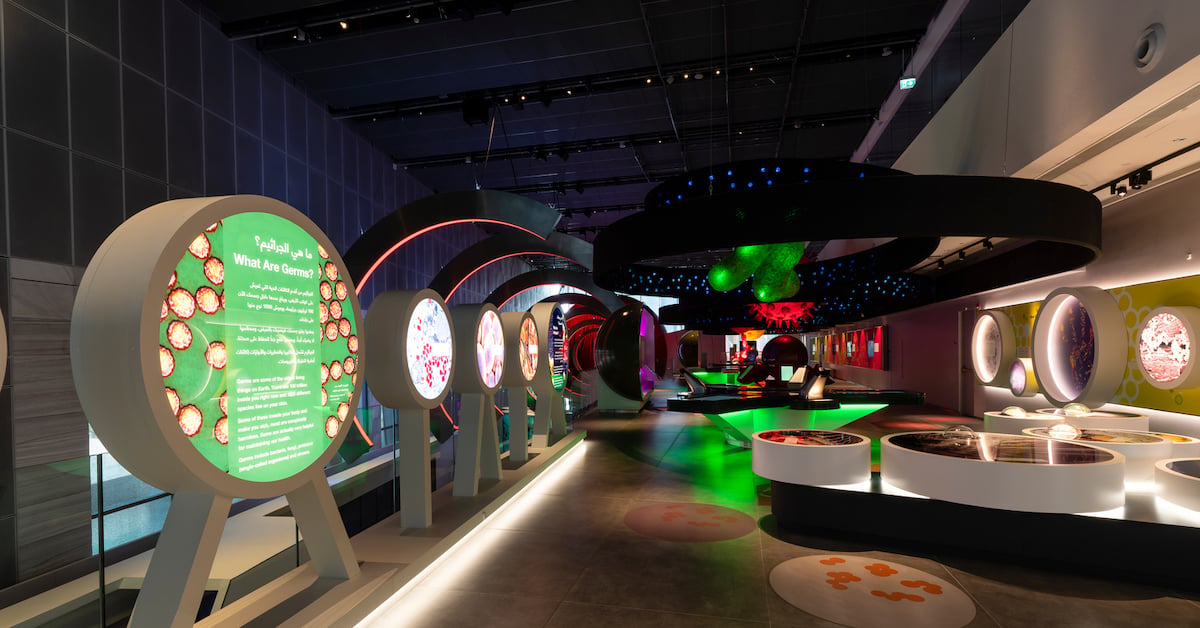 At the heart of this collaborative process is the Technology Master PlanTM – Electrosonic's dynamic methodology for creating the desired guest experience for any business. Clients can be confident of a seamless audiovisual deployment that is fully integrated and operational from day one.
Electrosonic's ability to solve technical and creative audiovisual challenges with innovation and a fusion of storytelling, technology and architecture creates engaging immersive experiences that deliver business results and improve return on investment in audiovisual.
Spotlight: Corporate Project of the Year
Repsol Sinopec Resources UK – Integrated Operations Center in Aberdeeen, Scotland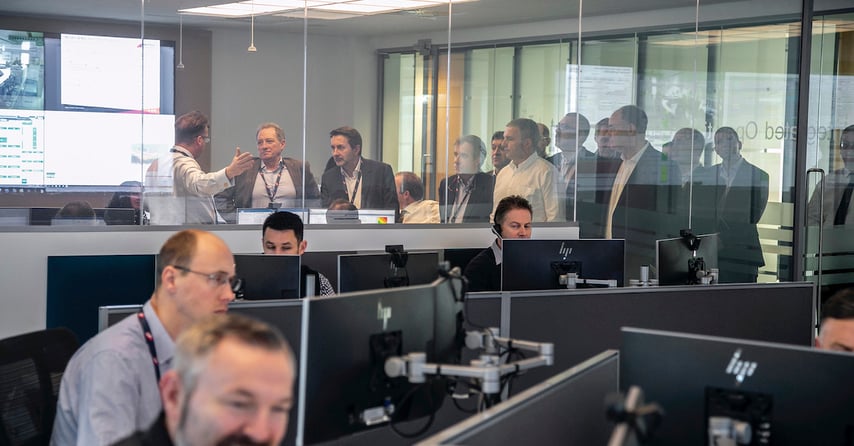 Electrosonic played a pivotal role in delivering an extended control room environment (Integrated Operations Center) to Repsol Sinopec Resources UK, an offshore oil and gas exploration and production company operating on the UK Continental Shelf. The solution created an area within the onshore office that is in constant audio and video communication with key personnel offshore, including the offshore installation manager (OIM), maintenance supervisors and control rooms.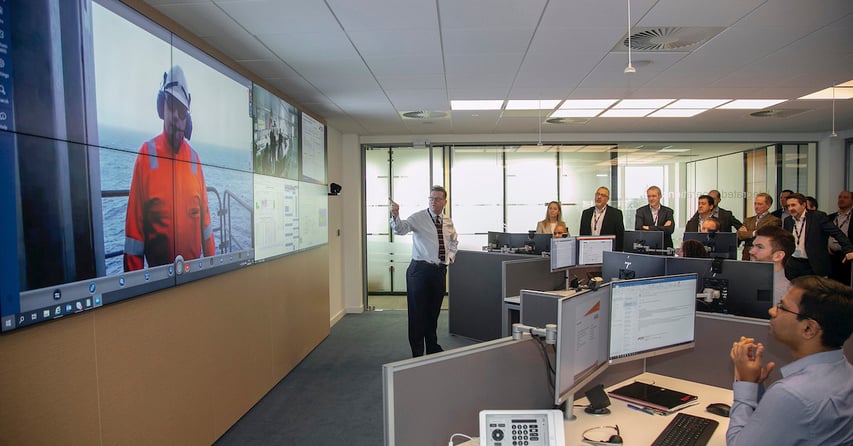 Repsol Sinopec Resources UK was looking to eliminate the barriers between their onshore and offshore activities. They had identified that communication and collaboration was paramount to creating a single efficient working environment rather than maintaining traditional onshore and offshore roles.
Through smarter use of technology and an ergonomically fluid space layout, the teams can now work efficiently and productively in a single integrated environment using data to make better, faster decisions. This reduces non-essential air travel, frees up bunk space offshore and supports fully interactive remote diagnostics to speed up incident identification and response.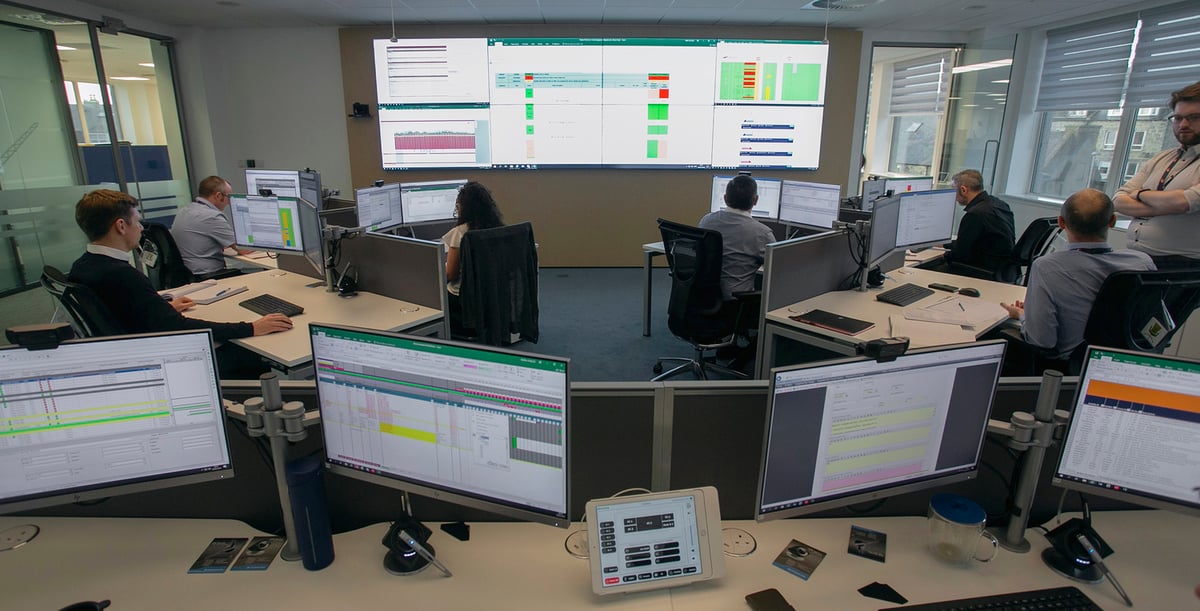 The offshore team can be supported by any operator within the IOC, as well as external vendors that are providing remote diagnostics. The ability to bring in any external vendor, together with integration of 4G technology which provides near blanket coverage of assets, enables images from remote cameras offshore to be fed directly into the control environment for speedy fault diagnosis and resolution.
Previously, this would have frequently required an offshore visit.
Repsol Sinopec Resources UK - Integrated Operations Center from Electrosonic on Vimeo.
Spotlight: Themed Entertainment and Attractions Project of the Year
The World's Largest Indoor Theme Park - Warner Bros. World Abu Dhabi
Warner Bros. World Abu Dhabi, the first Warner Bros. branded indoor theme park, transports guests to the lands of their favorite superheroes and animated characters via fun, immersive rides and media-rich experiences. The 1.65 million square feet facility represents an investment equivalent to US$1 billion and snatches the title of world's largest indoor theme park.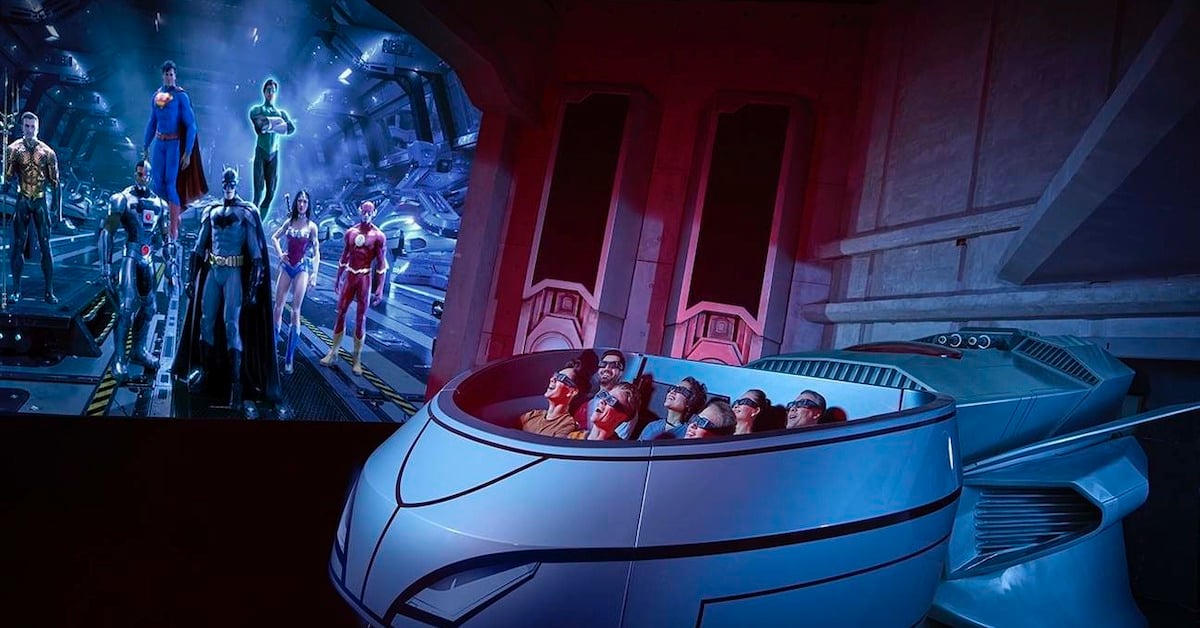 Electrosonic teamed with Thinkwell Group to provide full audio and video support and complete show control solutions for the park's 29 rides and attractions including:
Batman: Knight Flight, a high speed ride marrying a dark ride with a dynamic motion system and state-of-the-art special effects.
The Riddler Revolution, offering a spinning and rocking coaster-type ride
The Green Lantern Galactic Odyssey ride, a 4D flying theatre experience that transports audiences to distant galaxies.
Ani-Mayhem, a family-friendly dark ride.
Justice League Warworld Attacks, an immersive 3D ride.
The Flintstones Bedrock River Adventure, a family-friendly flume ride voyaging through prehistoric suburbia.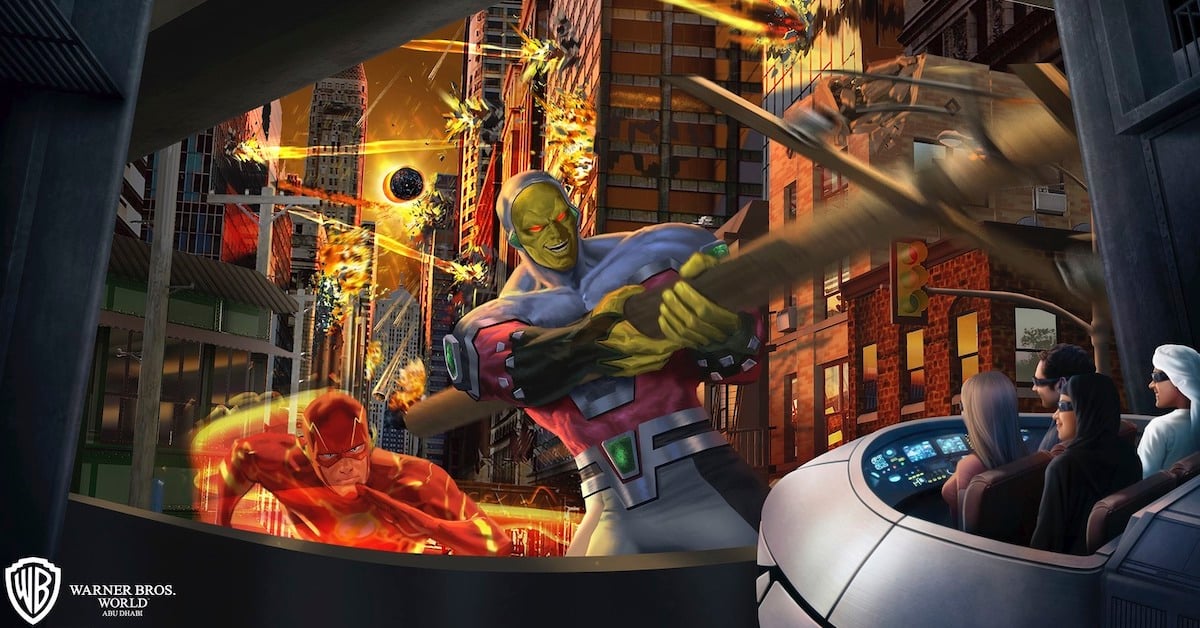 Electrosonic also supported attractions such as Scooby-Doo: The Museum of Mysteries, Acme Factory, the 3D ride Superman 360: Battle for Metropolis and the live interactive show Meet Bugs! (And Daffy).
Over 20 rides include a broad scope utilization of projection technologies, a 3D 360 cinema, a 3D dark ride, a 3D gaming ride, dome projections, large-scale architectural projection mapping as well as performance stages and BGM all around the park seamlessly integrated into the show set.
The project attested to Electrosonic's ability to turnkey a large-scale job, utilizing all disciplines – engineering, installation, project management, commissioning, purchasing – to help deliver a world-class theme park.
Stay tuned for the announcement of the winners for each of the categories at the annual AV Awards taking place in October.
Maurizio Capuzzo, Electrosonic's Chief Marketing Officer, fuses the science of data with the art of visual and verbal communication to explain how technology adds value and helps foster innovation. Maurizio writes from a wealth of experience, holding leadership roles in global technology companies as well as possessing a deep understanding of how technology contributes to business growth.
Signup for weekly Perspectives of the technologists who bring projects to life.