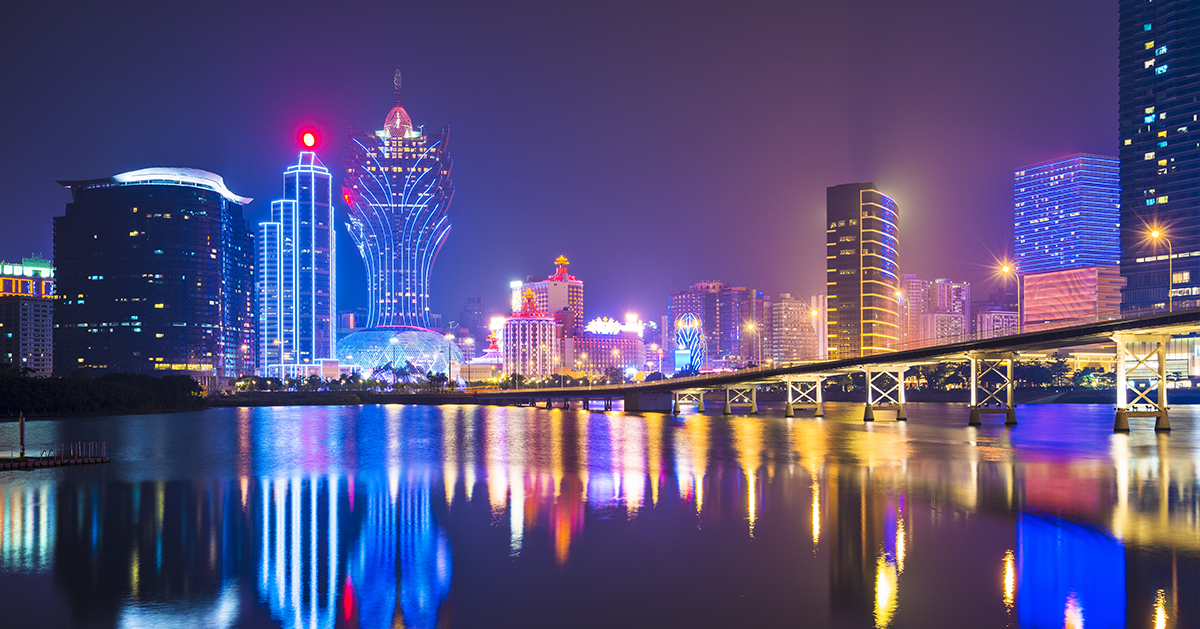 How Audiovisual Technology and Casinos Work Hand in Hand to Provide Cutting-Edge Experiences
Stepping into a casino is no longer about heading straight for the craps table – the entire experience has evolved alongside the technology and experience-centric modern landscape.
Today's casino guests are after the engaging, innovative and cutting-edge AV experiences they've come to expect in all areas of their day-to-day lives, and casino owners who fail to keep pace with these raised standards risk falling behind
To that end, collaboration between casinos and AV professionals, both in new builds and in the implementation of exciting solutions in existing spaces, is critical. But how can AV professionals and casino staff get the most out of what can be a mutually beneficial partnership?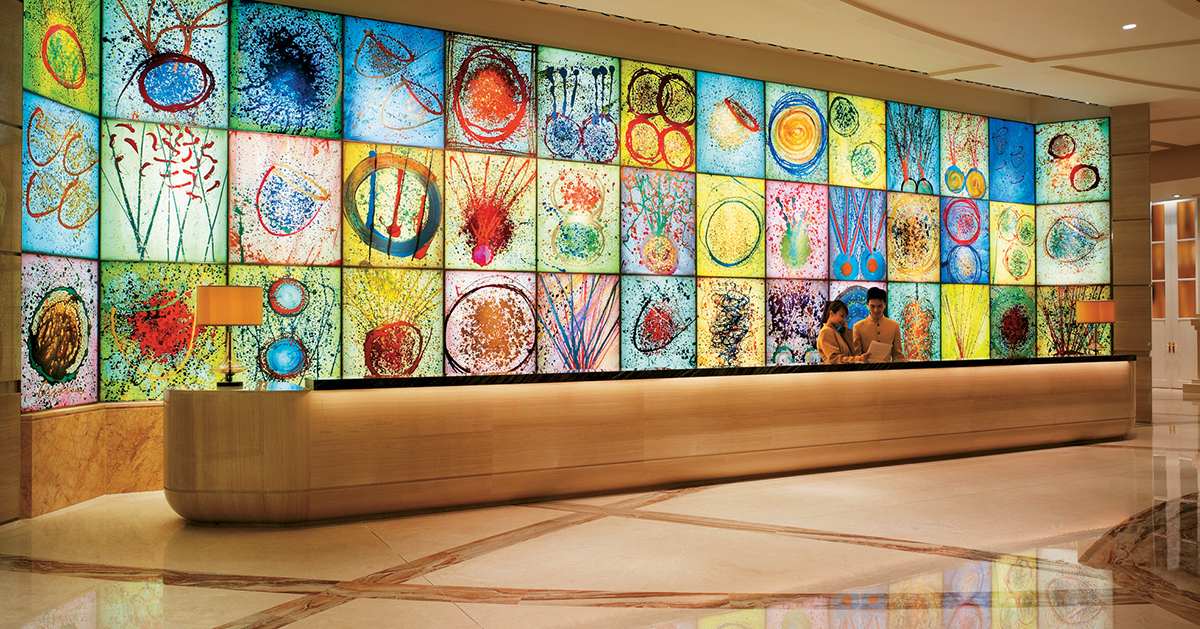 Millennials and modern expectations drive new demands
As members of the millennial generation – and even those generations on their heels – come of age, they're applying their technology-native standards to everything they do.
That extends to casinos. Whereas past generations may have been content to stroll in, pull the lever a few times, and hopefully leave with heavier pockets, younger casino-goers are in it as much for the experience as they are the outcome, if not more.
Chris Kratochwill, Electrosonic Senior Design Consultant – AV, said that modern experience must start as soon as a customer arrives on the property.
"The experience is paramount in casinos, now, where it used to be that the focus was on table games and slots," Kratochwill said. "Now, the entire, integrated resort is the experience. From the time you park your car or drop your car off at the valet, the guest has to be wowed the moment they come in."
It's simply no longer enough to lean on the gaming experience to carry your casino's success.
This new pressure to "wow" customers, as Kratochwill put it, isn't solely coming from younger demographics. The overall nature of today's tech-driven world has led customers of all ages to expect more from the places they choose to spend their time.
"It's a little bit of both. We're definitely designing the casinos of today and all the designs we're doing (for) the younger generation," Kratochwill said. "Of course, the older generations are coming to expect it, as well. I mean, every car you buy now has 12 speakers and two subwoofers and the whole nine yards, as well as touchscreen, interactive experiences … Now, we have to bring that same experience into the casino."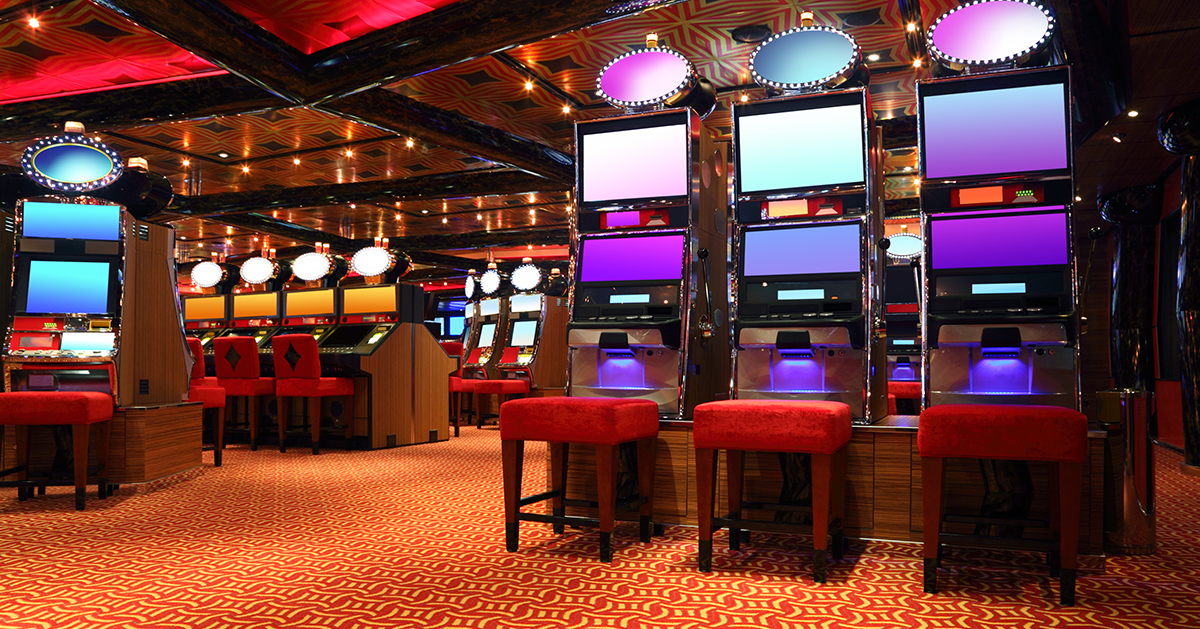 How AV solutions can address that heightened demand
With customers seeking out memorable experiences, innovative AV technology and solutions stand ready to deliver those lasting impressions for casinos.
The unique, compartmentalized nature of casinos is one challenge that can be addressed with the right AV solution. Picture a restaurant – the sound system is doing its job if it's distributing the same music and atmosphere throughout the restaurant, as the goal is almost always for a consistent feel throughout.
Inside casinos, different areas are competing for customers' attention, and the AV solutions need to match the natural separation between table gaming, slot machines, performance areas, bars, restaurants, sports books and every other individualized offering on the property.
Flexibility is another key consideration that can be met with an innovative AV solution. In sports books, for example, the customer no longer desires a place to simply walk up, place a bet, and watch from a variety of provided games. Instead, individualized areas, complete with the ability to place bets from mobile devices, can offer customers full control over their tailored experience. Then, when the day's games are over, those spaces can leverage their AV systems to transform into something else, like a nightclub or bar.
Though 4K and 8K technology and the desire to create unique, "Instagrammable" moments are prevalent in today's casino landscape, Kratochwill said stunning and flexible display solutions are at the top of the priority list.
"(Instead of) what used to be dedicated, digital-signage displays (designed) for marketing, we're now designing solutions where they can show anything, anywhere," he said. "Now, that digital-signage display can not only market what's happening around the venue, but also show sports if they want it to show sports, or a combination of that.
"That's probably the biggest thing. Being able to share the content and put content anywhere. That's one of the most driving things that (casinos) have going right now."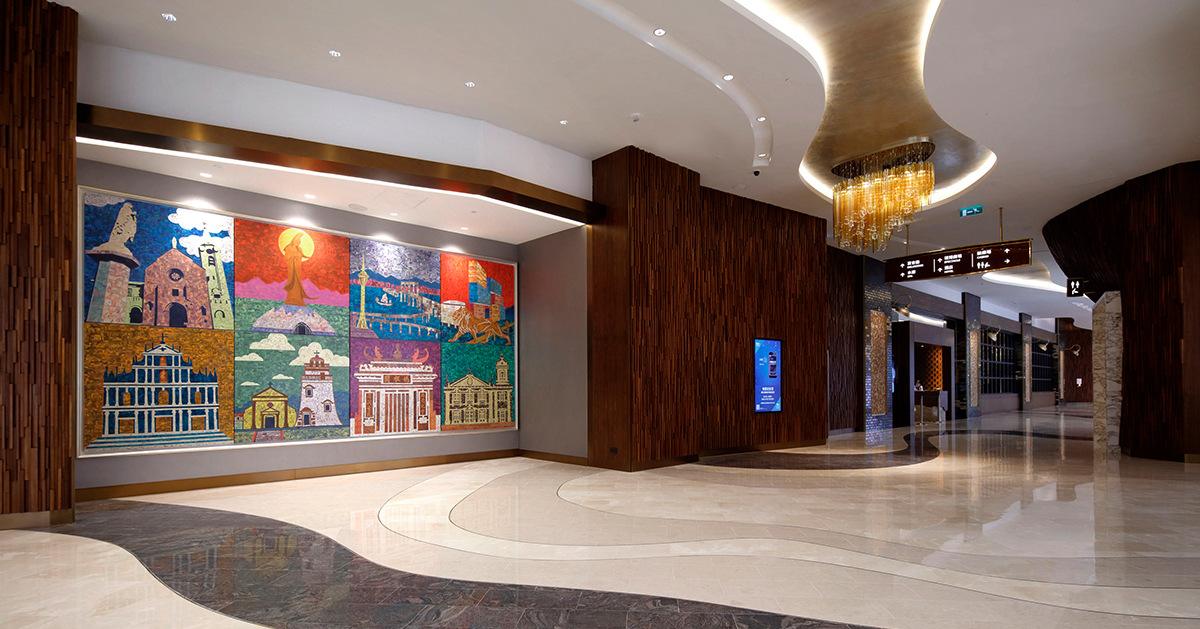 MGM Cotai delivers a one-of-a-kind experience
Perhaps no space on the planet better highlights the idea of a modern, engaging AV solution for casino-goers than MGM Cotai, where Electrosonic helped bring to life the most innovative integrated resort in the world.
The $3.4 billion MGM Cotai resort in Macau, China aimed to redefine the way customers experience art, entertainment and all-in-one spaces, and "the Spectacle" at its heart exemplifies that quest.
Electrosonic delivered a larger-than-life solution incorporating a collage of changing and shifting digital art that immerses customers in the contemporary, thought-provoking and exciting atmosphere the resort hopes to evoke.
That's not to mention the resort's other installations, including the world's largest indoor, ultra-high-definition LED screen.
Though MGM Cotai and "the Spectacle" have set a new standard for casinos and resorts across the globe, Kratochwill said Electrosonic's modern approach to designing solutions for casinos of every size is delivering results in a big way.
"It's tough to beat (MGM Cotai)," he said. "But I think what we've provided is just a solid, complete design for several of our casino clients that's buildable right out of the gate. We've created a couple of racing sports books where they weren't your traditional racing sports books – requirement-wise, they needed it to be a racing sports book, but they also need it to handle nightclub operations. …
"(We design) sound systems that can handle that."
Regardless of location, size or demographic, the takeaway is clear – to keep pace with modern demands, casino builders, owners and operators should be partnering with AV professionals capable of designing and implementing the flexible, interactive, beautiful and engaging experiences customers are longing for.
Interested in learning more about how Electrosonic is crafting the casino experience of the future? Contact us today.
Alexander Hann, Communications Specialist, understands the challenges that clients face when they are making decisions about technology. He uses his extensive experience of communicating complex concepts to write about the latest developments in technology in a way that clearly explains benefits for business and technical decision-makers.
Signup for weekly Perspectives of the technologists who bring projects to life.