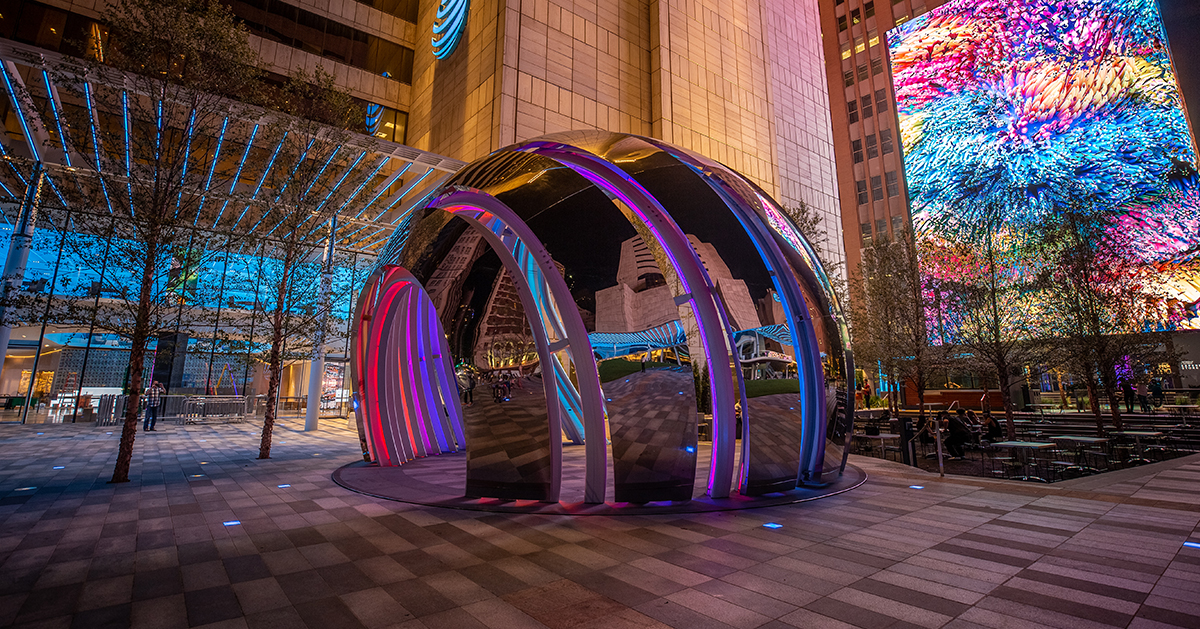 Storytelling Through the Lens: Project Video Stories Earn Electrosonic 6 Telly Awards
Capturing stories is a large part of the work we do on experiential design projects. Each place has a unique narrative, delivered to guests in innovative ways. With every installation comes the opportunity to bring important stories to life. As we develop these stories and support them with audiovisual (AV) design and integration, we also document them with video. Doing so highlights the work of our team and partners and inspires others to consider what's possible in immersive design. These compelling vignettes are award-winners, as they've earned Electrosonic six Telly awards.
Through the lens of the camera, anyone can watch how highly-complex immersive design projects come to fruition. Since our industry is so visual in nature, video is the best medium to tell these stories.
Doing so allows us to share all the behind-the-scenes magic that happens from beginning to completion. "To understand what's possible, there's no better way to communicate this than seeing it in action. That's why we film the lifecycle of a project, and we're very proud of the impact of this content and the awards it's received," explained Alexander Hann, Marketing Communications Manager at Electrosonic.
In these videos, all the creativity, imagination, innovation and agility are on display. Winning these Telly Awards affirms that stories within stories are just as important. So, what are the Telly Awards, and what do they celebrate?

Telly Awards Honor Excellence in TV and Video
The Telly Awards, established in 1979, recognize content within television and across video for all screens. The honorees include agencies, TV stations, production companies, publishers and content creators. Each year, the organization receives thousands of entries. A Judging Council, which includes over 200 industry experts who are previous winners, reviews the submissions to determine the winners.
This season's theme, A New POV, illustrates the shift in the world and content creation. It pays homage to the refreshing, reshaping and redefining necessary for today's climate. A New POV sought to celebrate this new energy and changes.
The list of winners includes some of the world's most influential and valuable companies. HBO, Conde Nast, Microsoft, Comcast, Time Warner and ESPN all earned top honors. What an accomplishment to be side by side with these iconic brands!
Our Telly Award wins included:
Electrosonic Presents the AT&T Discovery District (Branded Content Craft-Editing, Silver; Branded Content General Business-to-Business Bronze; Branded Content Craft-Videography/Cinematography Bronze)
Electrosonic Presents The Summit at One Vanderbilt (Branded Content Craft-Sound/Sound Design Silver)
Electrosonic Presents The Illuminarium (Branded Content Craft-Editing Silver; Branded Content General Business-to-Business Bronze)
On reflection on these awards, Maurizio Capuzzo, Chief Marketing Officer, shared. "It's a great honor to receive these awards from such a prestigious organization. It's a testament to our marketing ingenuity and the intentional storytelling about the work we do worldwide to create innovative and memorable experiences for guests and clients. From using technology to create interactive and experiential moments to crafting unforgettable narratives, our work continues to push boundaries and set new standards in the industry."
What was so compelling about these projects and the videos showcasing them? Find out what made them worthy of such recognition.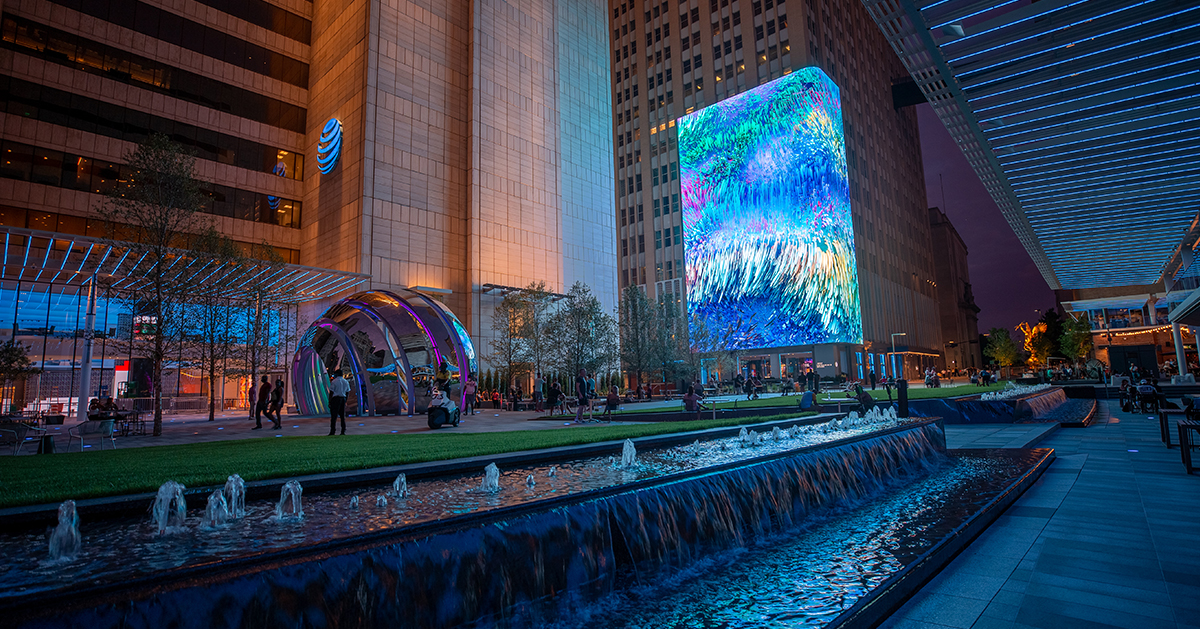 Illuminarium, Atlanta
The first Illuminarium in Atlanta, Georgia is a sensory-infused space with 360-degree sight, sound and scale. The video capturing it won three Tellys: Branded Content Craft-Editing, Silver; Branded Content General Business-to-Business Bronze; Branded Content Craft-Videography/Cinematography Bronze.
Where does this immersive theater take guests? One of the most visual and exciting is the WILD exhibit, which transports you to the heart of the African plains. It incorporates advanced AV technology with 4K projectors, 3D beam-forming soundscape and LIDAR.
The project's development required a flexible and reprogrammable infrastructure that went beyond virtual reality. Integrating all the equipment was a first-of-its-kind type of challenge. The design of the system involved meeting the venue's motto, "Be there here." They wanted visuals and experiences from around the world to be accessible to all. To do this, we worked with various partners and took the lead on planning and building the AV and then installing it.
See how it all came together to create a sight and sound experience like nothing else.
The AT&T Discovery Center
For the AT&T Discovery project in Dallas, Texas, we designed a flexible, scalable and comprehensive digital framework that delivers an experiential city district complex. It comprises three areas of interconnected technology: The Plaza, The AT&T headquarters lobby and a food and beverage space. The project received three Telly Awards— one silver for brand content craft-editing and two bronze for branded content general business-to-business and branded content craft-videography/cinematography.
The video captures all three areas and the work behind the scenes. Some of the AV technology used was 6,700 square feet of LEDs displaying imagery 104 feet high in 6K resolution. The Plaza also has "The Globe," a 30-foot interactive rotating sculpture with a LIDAR system of sensors to detect visitor movement and change audio and lighting in response. In addition, the headquarters lobby has eight LED columns, a three-sided video wall with dynamic audio and a diffused LED lighting veil ceiling. Audio, lighting and digital solutions are also part of the food and beverage area.
In the video, you can see how this massive project was built and how the ICT design connects all spaces and digital activations into a single control network.
The Summit One Vanderbilt
Summit One Vanderbilt elevates the observation deck experience to the sky literally. It's one of New York's most exciting attractions with 65,000 square feet that pays homage to the beautiful city 91 stories below. Our video on the installation earned the Branded Content Craft-Sound/Sound Design Silver Telly Award.
The multi-sensory experience covers 26 unique spaces with dramatic audio and lighting blended with personalized interactivity. The experience begins with a 180-degree theater. Next, visitors move to 3D custom facial scanners that will be pivotal in an interactive experience later. Highlights include The Hall of Light, a synchronized audio and light installation, and Transcendence, a light and audio show involving infinity mirrors. Unity is another installation where visitors scan wristbands to see their image on a special 50-foot-long floor-to-ceiling video wall, making it appear like they are one with the clouds.
Our part was to collaborate with owners and designers. We were responsible for the engineering, procuring, installing, commissioning, programming and support of the project. The project required 233 speakers, five planar displays, four audio controllers, 14 video wall controllers, 11 LG displays and a 50-foot by 12-foot Samsung LED video wall.
Watch the video to see how this magical experience came to be.
Awards Demonstrate Commitment to Delivering Excellence and Innovation
Our drive to meet and exceed the expectations and vision of customers and partners never fades, and these videos illustrate this. They also provide inspiration to any space—venues, museums, corporate lobbies, entertainment districts and more. Ewan Smith, Global President and Managing Director of Electrosonic, commented, "Creating amazing projects has always been the foundation of the company. By documenting it in these videos, we take viewers behind the curtain to explore how technology and innovation are the building blocks for any successful Electrosonic work. It's exciting to have this part of what we do honored because it displays all those brilliant minds behind the installation."
Maurizio Capuzzo, Electrosonic's Chief Marketing Officer, fuses the science of data with the art of visual and verbal communication to explain how technology adds value and helps foster innovation. Maurizio writes from a wealth of experience, holding leadership roles in global technology companies as well as possessing a deep understanding of how technology contributes to business growth.
Signup for weekly Perspectives of the technologists who bring projects to life.