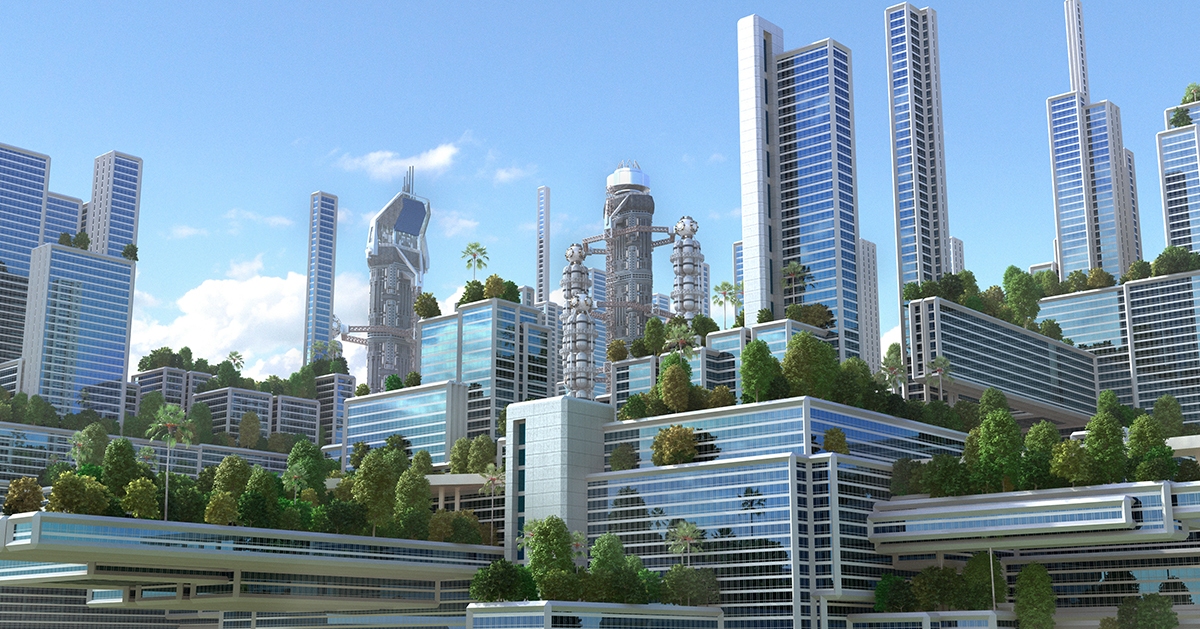 Eco-Friendly AV Planning: 3 Things to Consider When Designing Sustainable Spaces
When you think about eco-friendly architectural design, you likely think about green building initiatives. Many components go into this construct—material sustainability, efficient use of resources and renewable energy. However, there's another component that will be shaping the design of communal spaces—eco-friendly audiovisual planning and experiential technology.
By implementing these standards into corporate spaces, location-based entertainment, and essential businesses, you can achieve many of the hallmarks of green building, including improving efficiency and a reduced operations cost.
Sustainable audiovisual (AV) planning and experiential design can play a huge role in creating green spaces. They all can contribute to LEED certification.
How Sustainable AV Design Supports LEED Certification
Achieving LEED (Leadership in Energy and Environmental Design) certification from the U.S. Green Building Certification Institute requires aligning with many green best practices. Most elements involve reducing carbon footprints, creating healthy buildings for occupants, and conserving water and energy. While many don't directly correlate to AV, this part of the space can contribute to the goal.
Some ways that sustainable AV integrators support architects and builders in obtaining LEED include the following.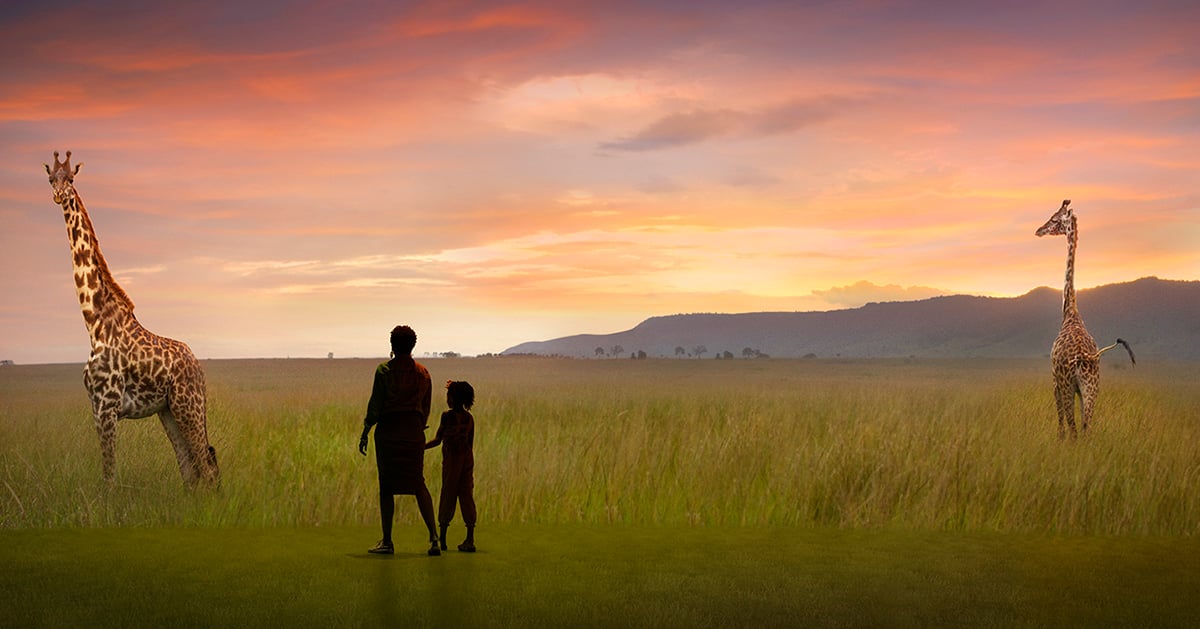 Product selection that's energy-efficient
AV integrators and designers are critical in specifying the products you use within your environment. They'll be able to provide you with the best recommendations on control systems, lighting, display solutions, speakers, interactives and more.
In many cases, equipment is ENERGY STAR certified, meaning it meets the government's energy-efficient requirements. The types of AV equipment that ENERGY STAR rates include soundbars, speakers, audio amplifiers, AV receivers, and digital screens.
ENERGY STAR products are a good threshold to start. Equipment must meet strict criteria regarding energy efficiency to receive this designation. Some examples are watt consumption, sleep mode during inactivity, and reaching minimum federal efficiency standards.
Some specific AV products that deliver on energy efficiency in several ways include:
Devices with auto-standby mode that power down when a certain threshold of time is met.
Audio amplifiers that are Class-D versus Class-AB, which produce less heat.
Laser projectors offer a longer life, higher brightness, near-instant on/off, and require less maintenance than standard bulbs.
The energy savings involve more than just electricity. For example, amplifiers that use power factor correction (PFC). PFC technology ensures that the power going to the system is real power with very little waste into heat. As a result, there is no need for extensive cooling systems.
Regarding digital signage or video walls, beyond using energy-efficient screens, you may be able to turn down the brightness in some areas to save energy. If that extra brightness isn't helping with visibility, you can adjust this. Doing this can reduce the amount of energy.
Once you have the greenest products for your project, it's time to look at how to configure them and install them to add to your environmentally friendly spaces.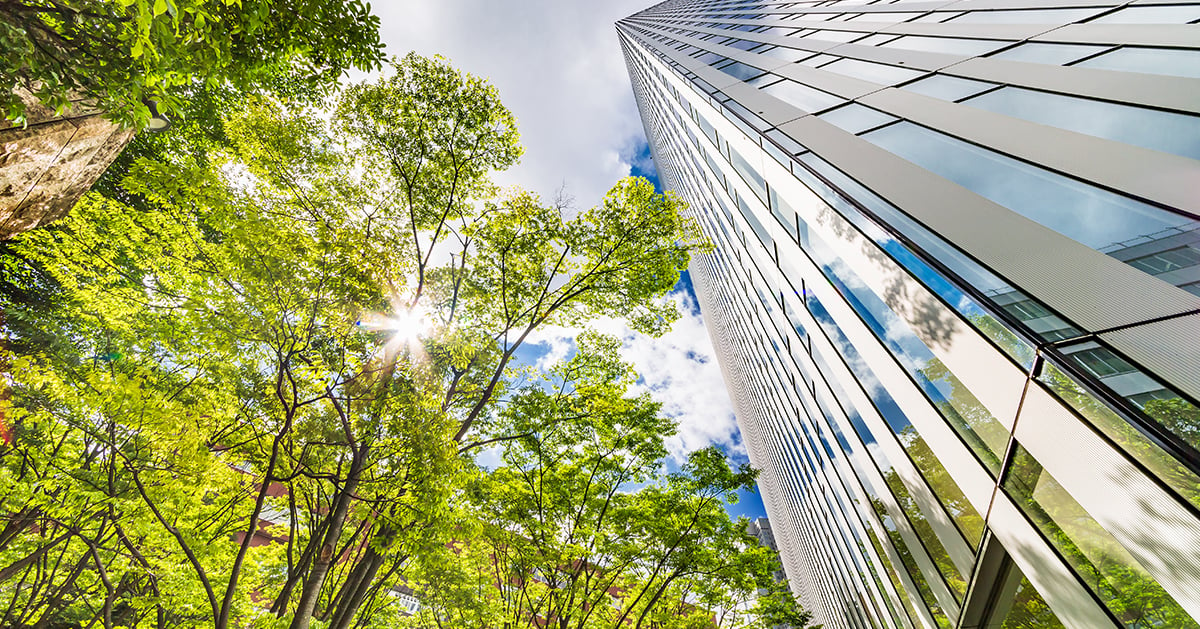 Automation features to conserve power
Energy conservation is a critical element in reducing the carbon footprint of a space. In many cases, lighting, video content, audio, call systems, and other interactive pieces are always on at full power. Unfortunately, that can create a lot of energy waste and higher costs.
To reduce consumption, implementing automation features can help. In planning your design, automation should be a forethought, not an afterthought. You may find there are many applications relating to AV.
For example, you can easily track when people move into a space with LIDAR or other motion sensor technology. At this trigger, everything in the space can flip on to engage visitors. Once they exit, the automation powers down the components.
Other automation opportunities include:
Using power sequencing to turn off all devices. With this capability, you'll know everything is off, and nothing is wasting energy.
Smart lighting adjustments that occur automatically, depending on the space's use (i.e., brighter or lower lighting depending on the experience).
What's the impact of automation on commercial buildings? A report concluded that automaton controls could cut energy consumption by approximately 29%.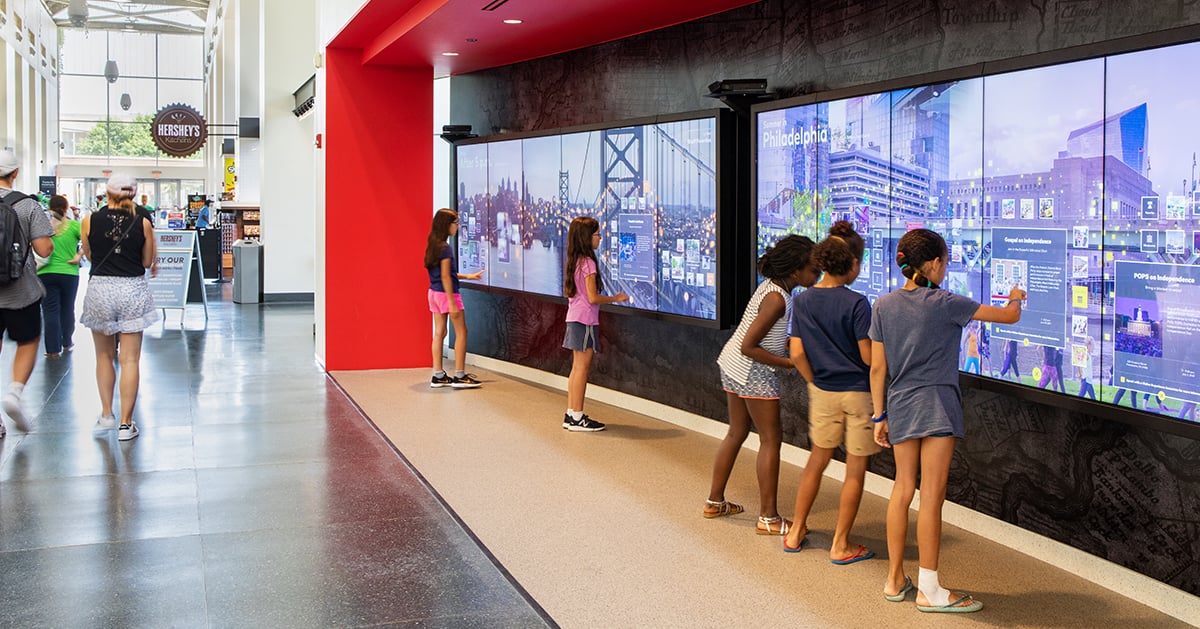 Device monitoring and data collection to understand space usage
Another way to reduce energy usage is to analyze your data regarding traffic in specific areas of a building or entertainment venue. By studying this, you can identify patterns of high and low volume traffic. As a result, you may determine that lighting, audio, and video systems can be either turned off or lowered to conserve electricity.
Achieve Eco-Friendly AV Integration and Experiential Design with Electrosonic
In designing spaces, you have two priorities—creating sustainable spaces that are both impactful and engaging. You don't have to choose one or the other. Working with an experienced AV integrator and Technology Professional Services Company will help you accomplish your goals.
Having trusted, reliable technology advisors on the project from conception ensures all the necessary elements and questions are discussed at the start. That's the experience you'll have with Electrosonic.
Our work with clients in the space of sustainability and experiences is extensive. By engaging our team, you'll have access to experts to guide all AV and experiential technology decisions.
To learn more, contact us today. You can also browse our project portfolio to see how we've helped others combine sustainability and high-touch experiences.
Alexander Hann, Communications Specialist, understands the challenges that clients face when they are making decisions about technology. He uses his extensive experience of communicating complex concepts to write about the latest developments in technology in a way that clearly explains benefits for business and technical decision-makers.
Signup for weekly Perspectives of the technologists who bring projects to life.