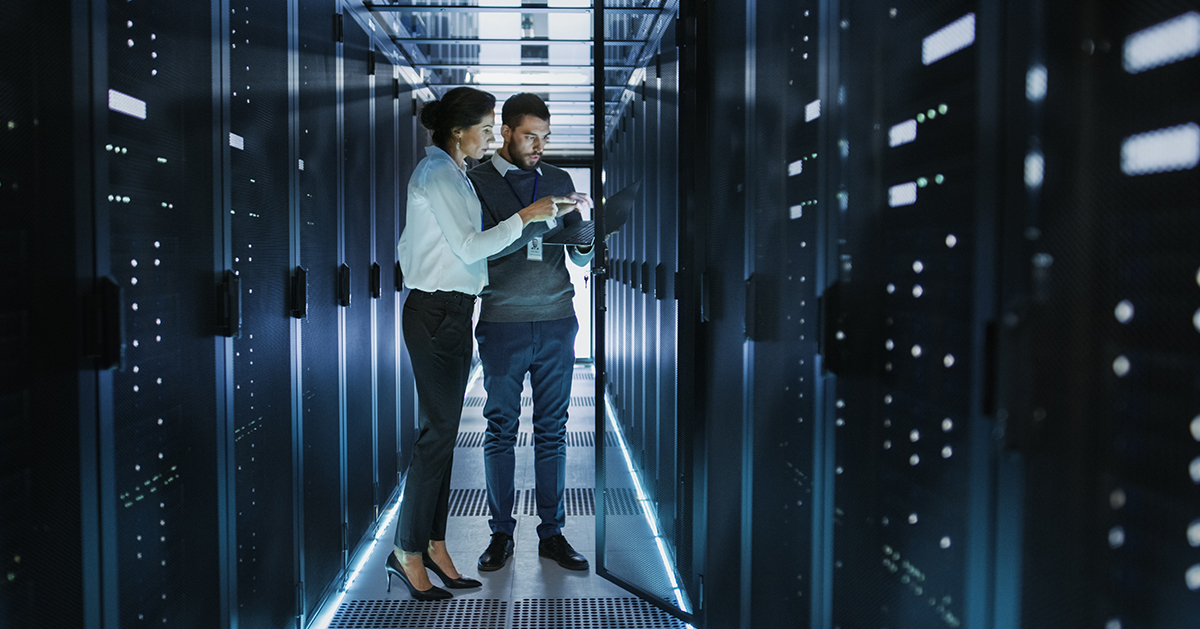 The Future of Onsite AV Support
The world of audiovisual technology is changing, and effective design, planning, engineering and installation of a holistic AV solution is now a prerequisite to doing business in an increasingly hybrid and connected world.
However, that isn't possible without post-installation support that ensures uptime and performance for your systems. Not even the work-from-home boom in the wake of the COVID-19 pandemic, nor the shift toward virtual and hybrid collaboration, has diminished the importance of powerful onsite AV support.
Working with a dedicated team backed by extensive experience in rolling out global onsite support packages is key to getting the most out of your AV suite and ensuring you're evolving as innovation does, not after the fact.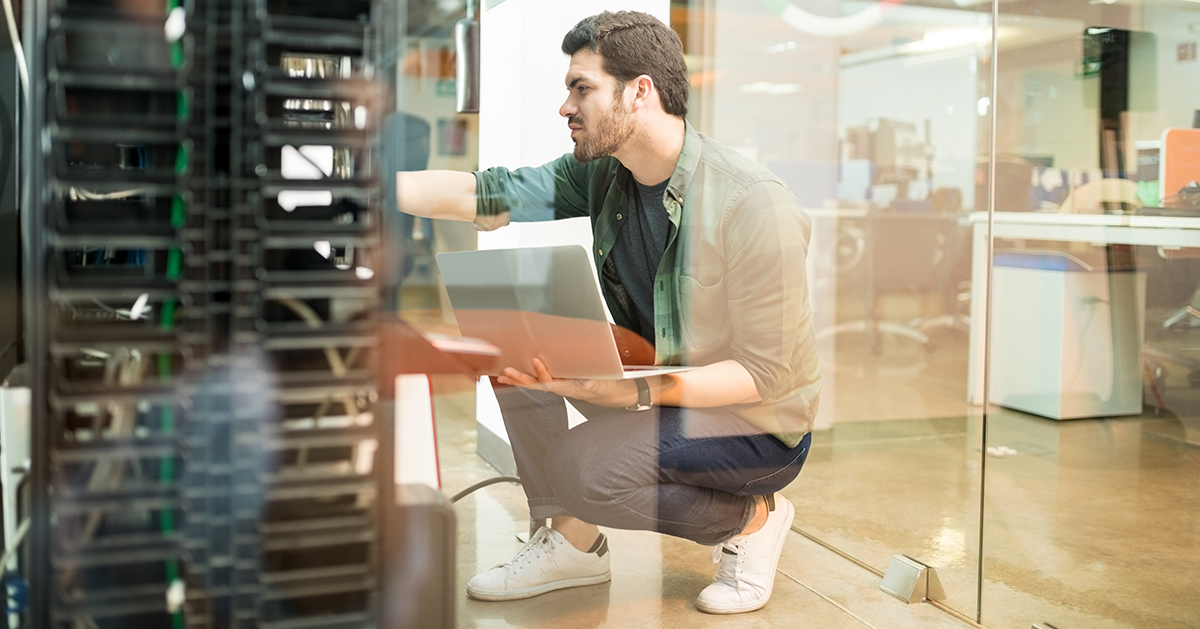 The Benefits of Robust, Onsite AV Support
Having AV support onsite provides a range of benefits that just aren't possible with solely remote support and managed services. Though those solutions have their own place in a highly functioning AV ecosystem, there is simply nothing that can measure up to the power of a qualified onsite team.
The benefits of onsite AV support include:
Elevated Speed of Service
Because onsite support teams are ready to leap into action at a moment's notice, issues causing downtime or poor performance are dealt with much simpler and more efficiently than they can be via remote diagnostics and service. That means a dedicated, onsite support team turns availability into time saved into dollars saved, and that's key in industries where every dollar counts.


Face-to-Face Interaction and Genuine Relationships
It's certainly possible to receive great service via remote interaction and support, but there's no substitute for getting to know the experts working on your system. When you can build genuine relationships and interact with them face-to-face on a regular basis, they're empowered to become more invested in your system and your success, and you'll receive tremendous customer service.


Proactive Service Capabilities
The best way to ensure uptime is to cut off issues before they can actually occur and impact your business, and having a dedicated, onsite AV support team allows you to do just that. An onsite team gets to know your suite of solutions inside and out, and your service experts can recommend the best strategy for conducting preventative and proactive maintenance to keep you up and running as much as possible.
These are just three items on a long list of benefits of an onsite support team, and every single one boils down to availability, presence and genuine relationships. Onsite AV support is a tremendous investment in your business's capabilities.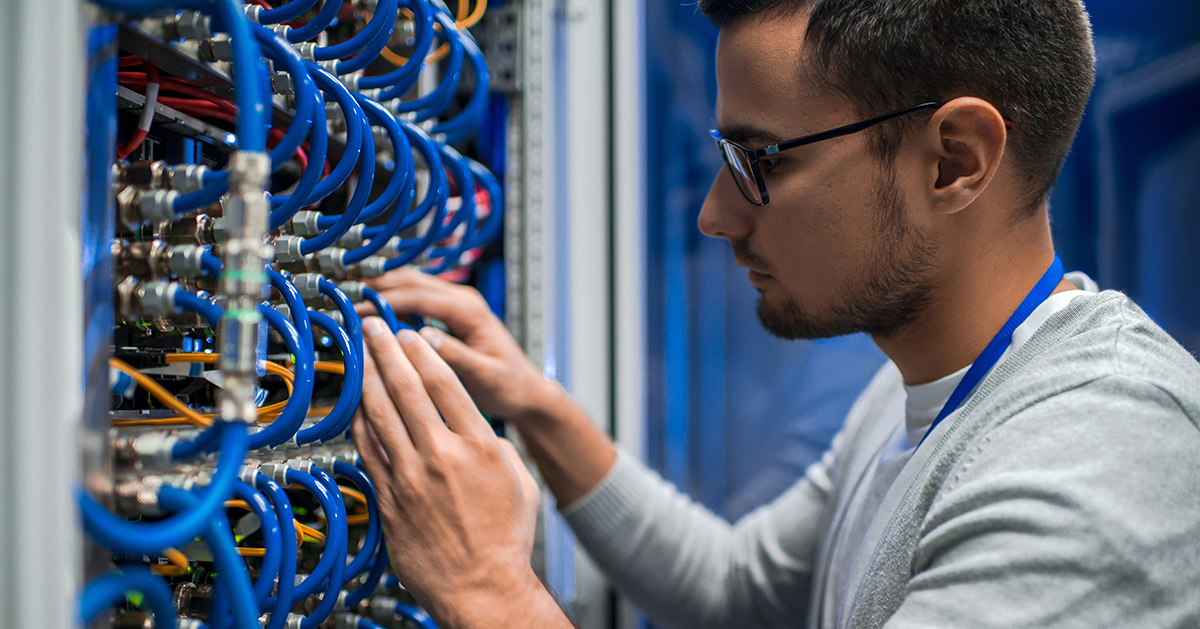 Choosing the Right Dedicated Technology Services Company for Onsite AV Support
So, we've seen that an onsite AV support team can bring benefits you won't find via other support avenues – but how can you be sure you're engaging with the best possible team of experts for your business and your solution?
The simplest way is to partner with a dedicated technology services company with extensive experience in providing onsite AV support to back up innovative, powerful systems and solutions.
Electrosonic is such a partner, as we offer modular, tailored workspace support solutions that are aimed at ensuring you get the most out of your suite of AV solutions.
Our Affinity Workspace Support Services empowers us to provide and manage expert AV and IT support services that aid your system in bringing you the elevated teamwork, productivity and collaboration you're after.
Affinity offers a diverse range of managed, onsite services completed by expert, fully qualified AV engineers who work full-time on your site. No fly-by-night, hope-they-show-up uncertainty – they're there to work for you.
The program also offers proactive service and maintenance, concierge and white-glove service for executives and VIPs on your site, full event support, production and distribution of multimedia content, and more.
Being onsite also empowers support teams to train and educate your own teams and ensure they're prepared to get the most out of your AV solutions. It's the total package of onsite, ready-when-you-are support, delivering the right expertise to get the job done, a reduced burden on your internal IT teams, improved system availability and lower costs. That cost reduction comes from reduced training costs, lower internal support costs, improved asset life and uptime, and the ROI you'll realize from the use of powerful, cutting-edge AV systems.
In searching for the right AV solutions and technology services company, you should also look for other offerings that support a well-rounded approach to system usability and uptime.
In that vein, Electrosonic also offers Panorama, a suite of proactive maintenance and support services designed to maximize the uptime of your AV suite, and Vista, a suite of cloud-based videoconferencing managed services that supports the migration of existing on-premise videoconferencing systems to the cloud and the provision of new cloud-based solutions.
Managed services like these do more than keep your equipment up and running. In fact, they have a measurable impact on total cost of ownership. When you choose to make system availability and commitment to innovation and collaboration true business priorities, they return that commitment in the form of increased employee productivity and engagement, heightened collaboration, and more.
Contact Electrosonic Today
Choosing the right support and managed services provider can seem like a tall order, but it's imperative to get it right.
AV is undergoing a foundational, yet exciting shift, with AV-as-a-Service, global collaboration, hybrid work and more reshaping the way the industry approaches holistic suites of solutions.
Having an onsite AV support team is critical to ensuring that, after you've selected and implemented the suite of solutions you believe will allow your organization and team to keep pace with that shifting landscape, you put that system to work in making that vision a reality. Uptime and performance are the name of the game, and having a relationship with dedicated, onsite professionals that reduce the burden on your internal IT teams help you get there.
To learn more about how Electrosonic can help, contact us today.
Theresa Gray, Electrosonic's Global Head of Client Support and Services, believes that service operations don't just resolve issues, they add value by helping clients make the most of their technology investments. Theresa writes from the experience of developing fluid, flexible service solutions that align support with clients' strategic technology goals.
Signup for weekly Perspectives of the technologists who bring projects to life.