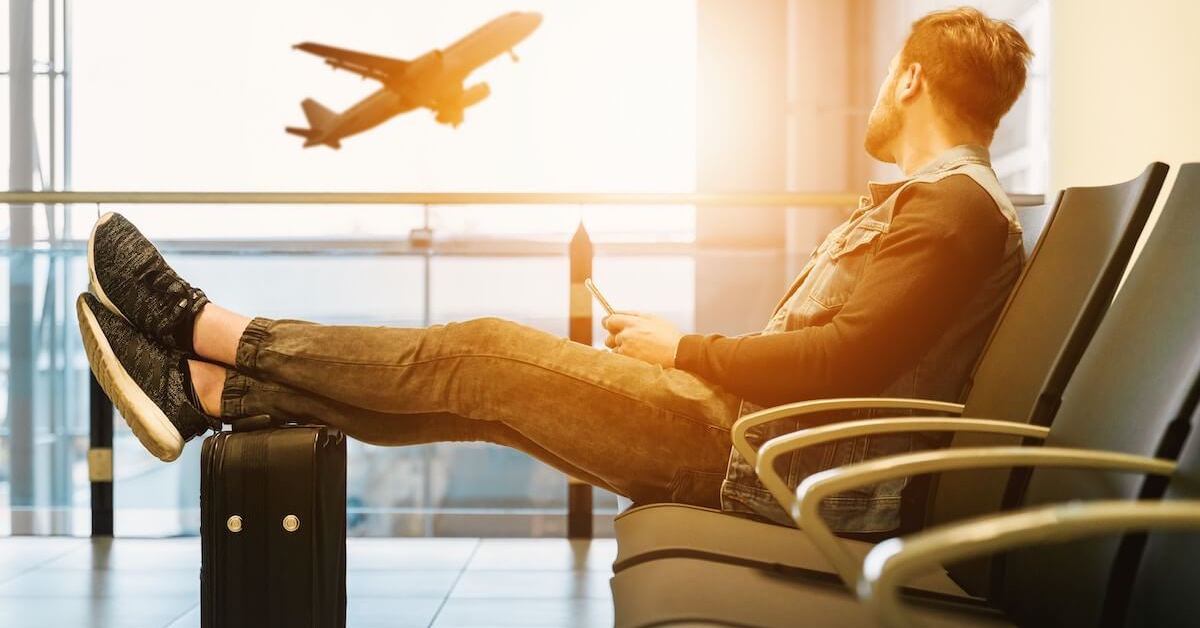 Putting an End to Terminal Boredom
Airport terminals can be busy and heavily congested environments, especially during peak travel times. However, even though terminals are often filled with people rapidly moving from point A to point B, they can also be cold, lonely feeling environments. After all, by design terminals are little more than transitional spaces that have long utilized the design concept of providing direct functionality.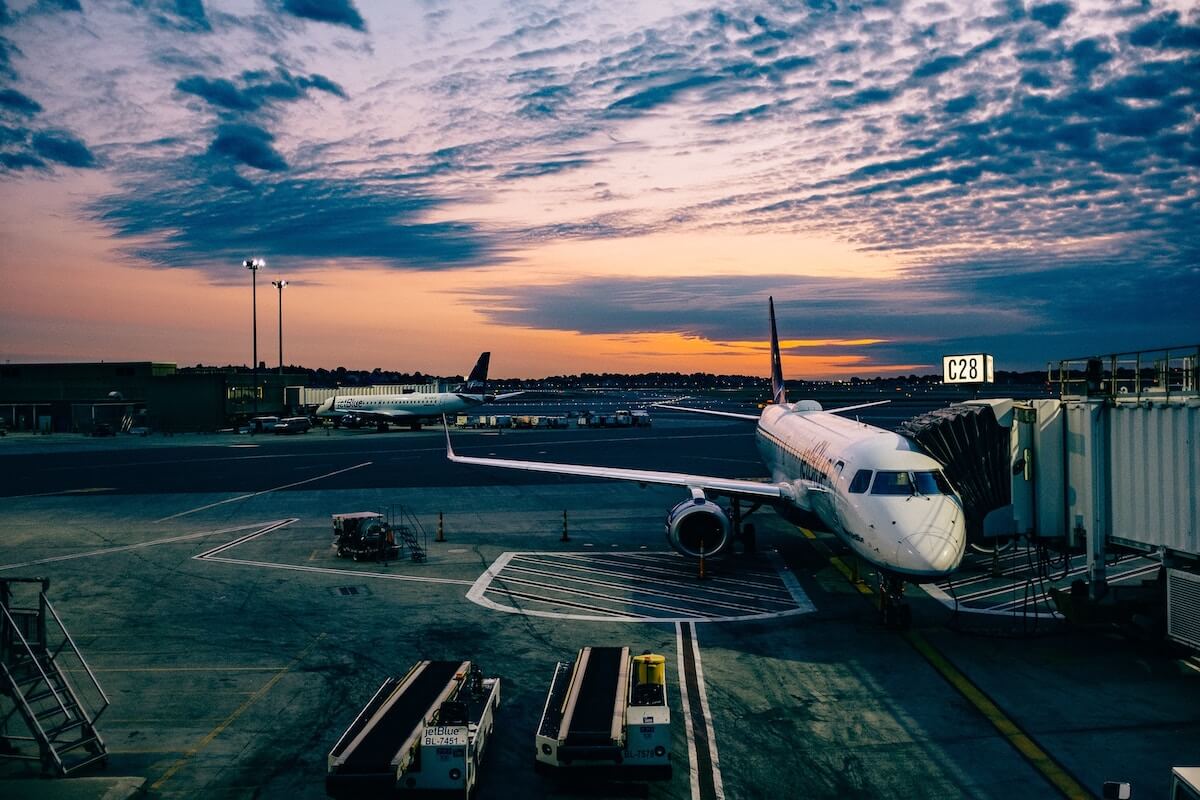 For most passengers, it's only during long layovers that the boredom sinks in. A growing number of larger airports now offer a wide array of to-go and sit-down restaurants as well as unique destination-based and sometimes upscale shopping experiences. These additions definitely help. Of course, neither provides the type of immersive experience possible when an airport embraces today's audiovisual technology.
Entertaining a Captive Audience
An Integrated Environmental Media System (IEMS) represents an opportunity to leverage AV technology and live data to provide passengers with a creative mix of entertainment and essential information.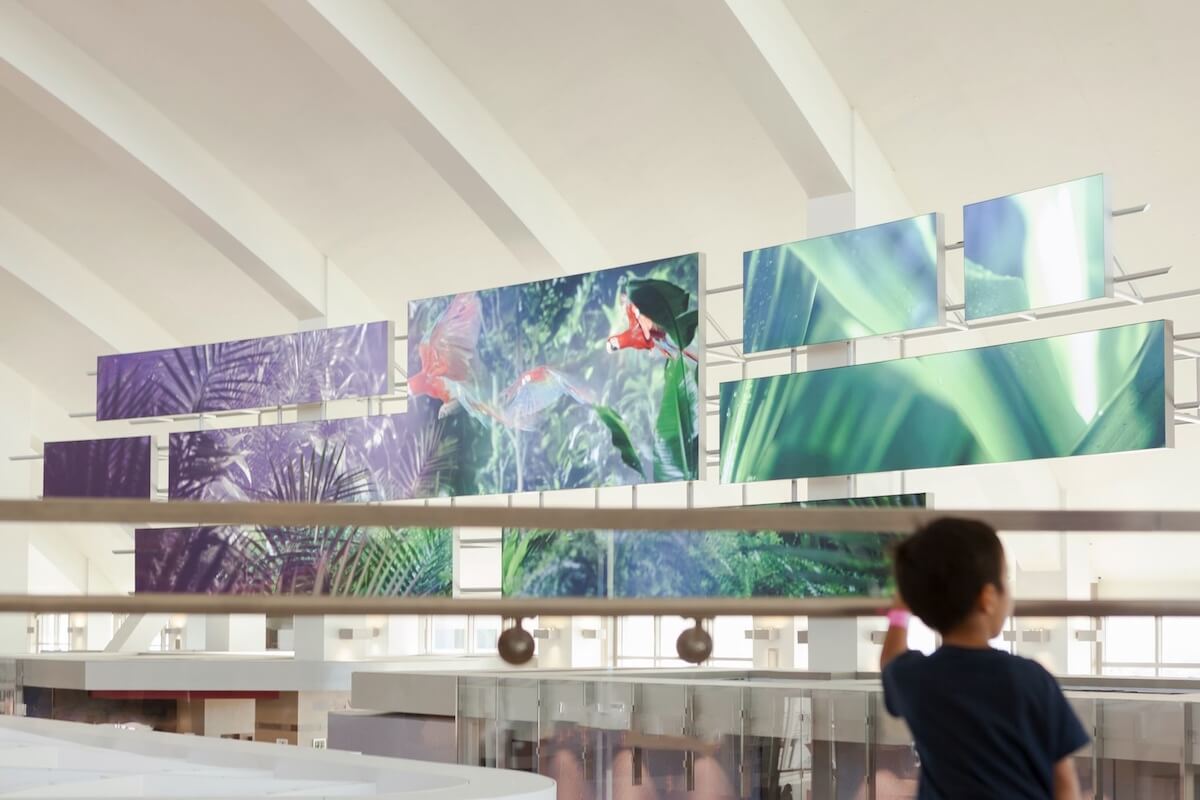 When properly designed and deployed, the opportunities with AV technology are limitless. For instance, a welcome wall to display scenes of greeting as well as atmospherics to refresh passengers. A bon voyage wall to provide a unique send-off with images expressing what makes the area unique (diversity, creativity, energy, etc.) – leaving a lasting memory as passengers depart. Additionally, creating a time tower çan serve as an opportunity to entertain and inform with content exploring time as part of the travel experience.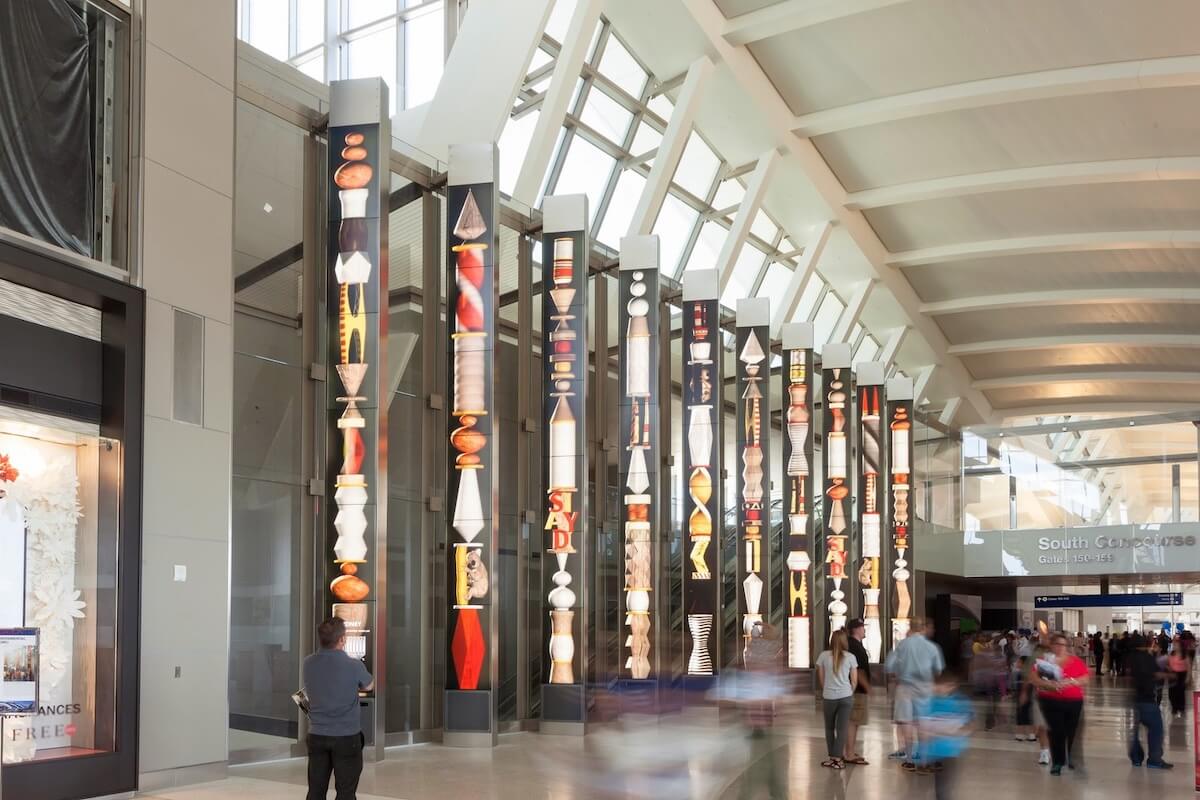 Beyond delivering a great passenger experience, an IEMS provides an integration of broadcast audiovisual, enterprise-grade information technologies and show-control technologies to manage interactive data-driven content across multiple features and platforms.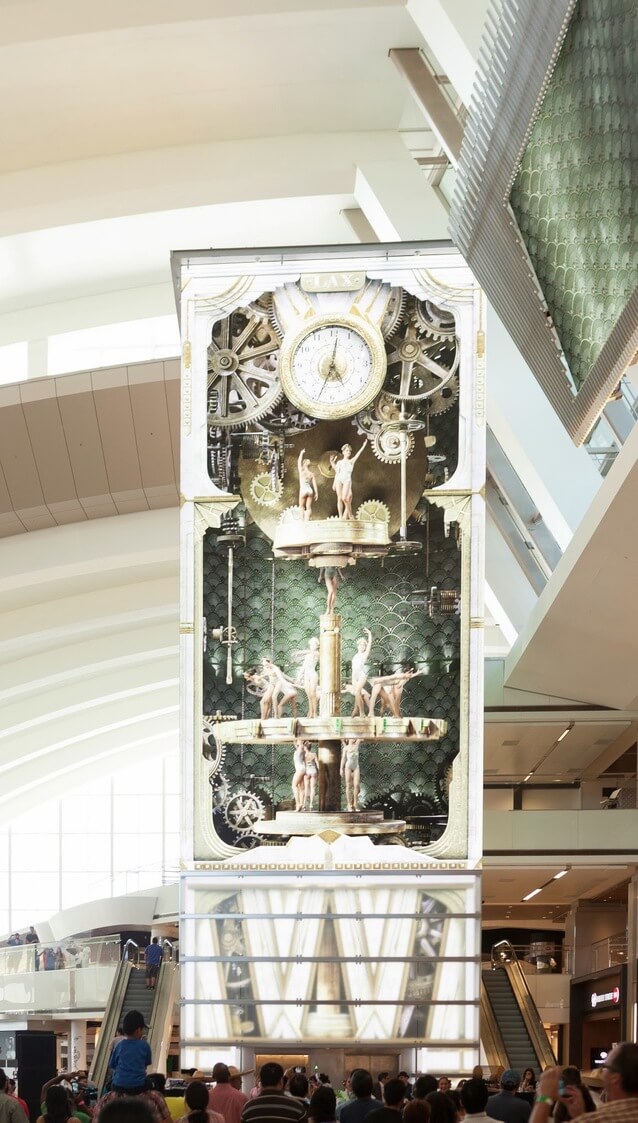 Leveraging Videowalls To Inform Area Guests
Not everyone coming through the terminal is just passing through. When a passenger is converted to an area guest, properly utilized AV can play a pivotal role in engagement.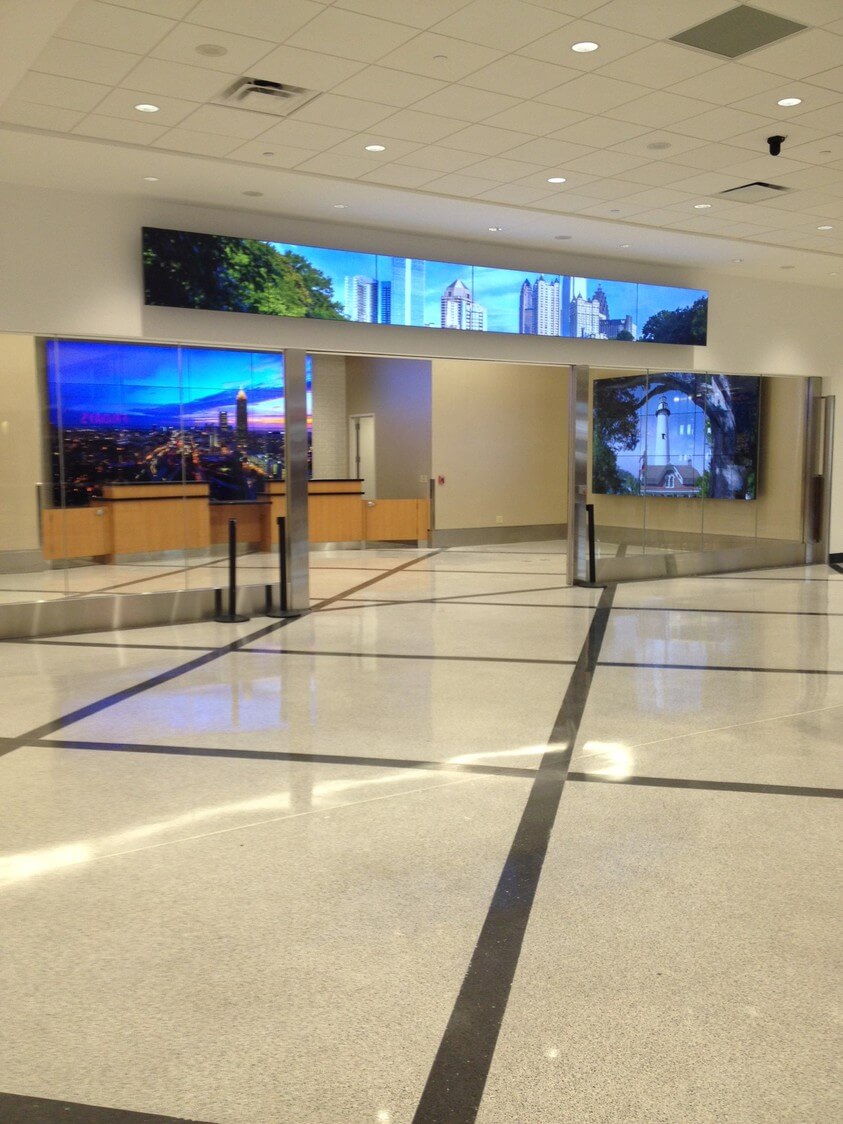 For example, today's cutting-edge 4K displays have the ability to operate 24/7 and are bright enough to counteract any background light in the terminal. Crisp videowalls can display cinematic portraits, big scenic shots of skylines, multiple vignettes of specific neighborhoods and attractions, videos and photos about the area, while providing welcoming messages for visitors.
Easing Frustrations for Departing Passengers
AV can also play an instrumental role is setting passengers at ease as they go through the check-in, security and boarding processes.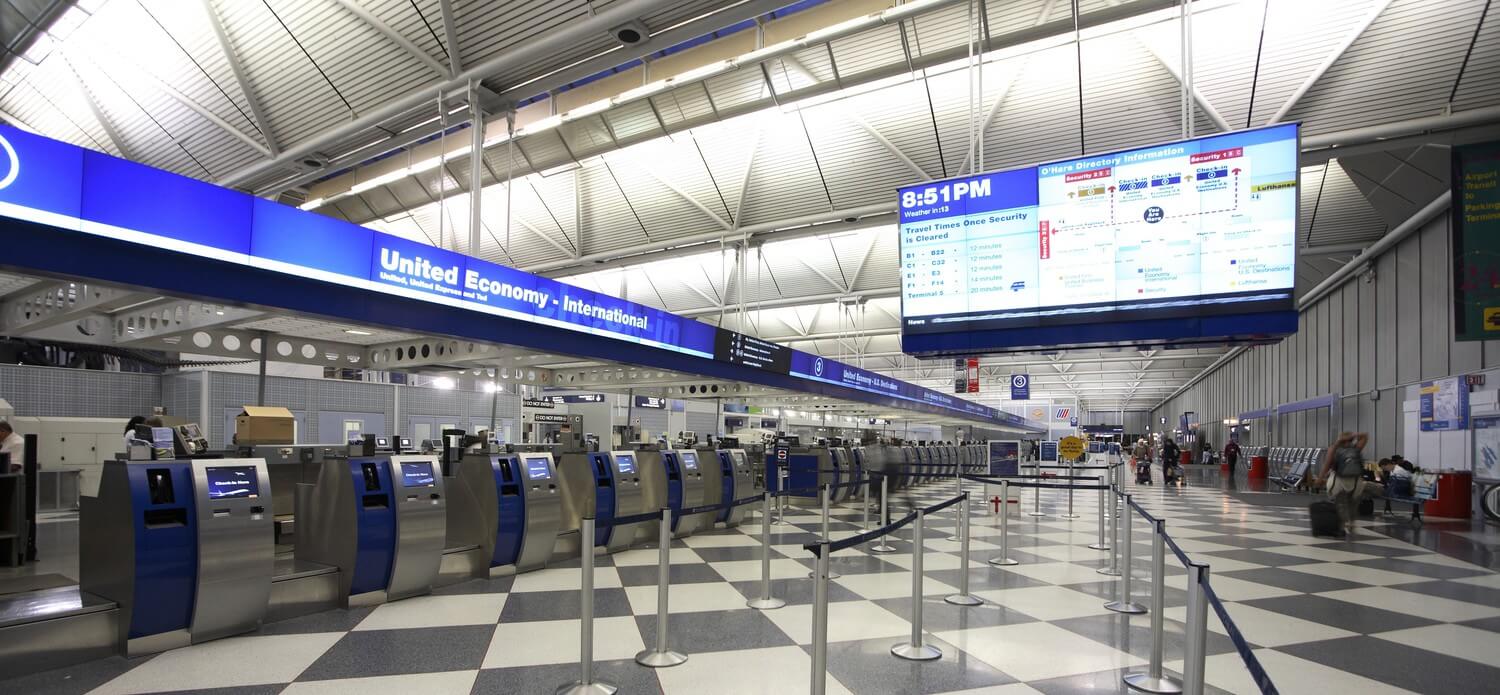 A ribbon display system can create order in the lobby by directing passengers to the appropriate easy check-in kiosk. And as passenger volume changes during the course of the day or night, the Ribbon Display monitors can be changed on-the-fly to keep traffic moving along smoothly.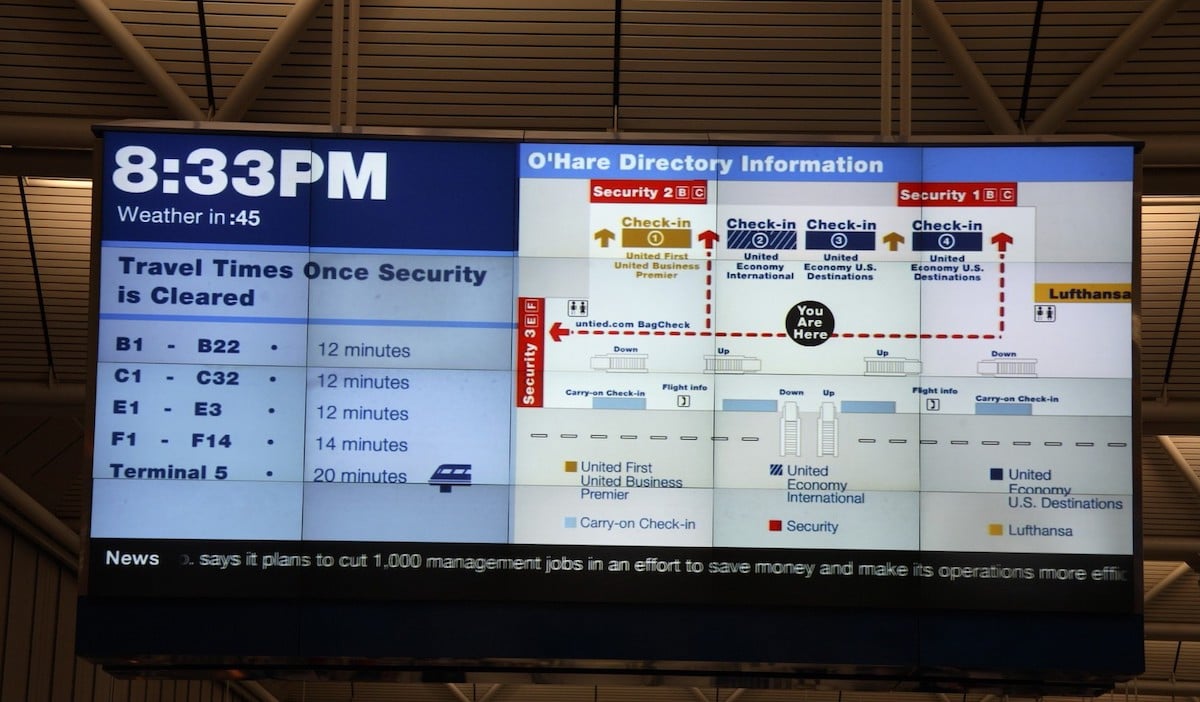 Knowing that going through security lines can be a frustrating process for some passengers, the use of live data displays can seamlessly convey important information including how long the expected wait time is at each line. This information helps directs passengers to the security lines and to pick which of the three is the shortest line, alleviating passenger stress, crowd congestion and bottlenecks.
Bottom line, the proper usage of AV technologies can blend creativity with flexibility to create experiences that are relevant, effective, and ultimate enrich the airport environments. Electrosonic's expertise finding creative uses for a wide spectrum of AV technology can create a less stressful and more fulfilling experience for air travelers. Click here to learn more.
Alexander Hann, Communications Specialist, understands the challenges that clients face when they are making decisions about technology. He uses his extensive experience of communicating complex concepts to write about the latest developments in technology in a way that clearly explains benefits for business and technical decision-makers.
Signup for weekly Perspectives of the technologists who bring projects to life.