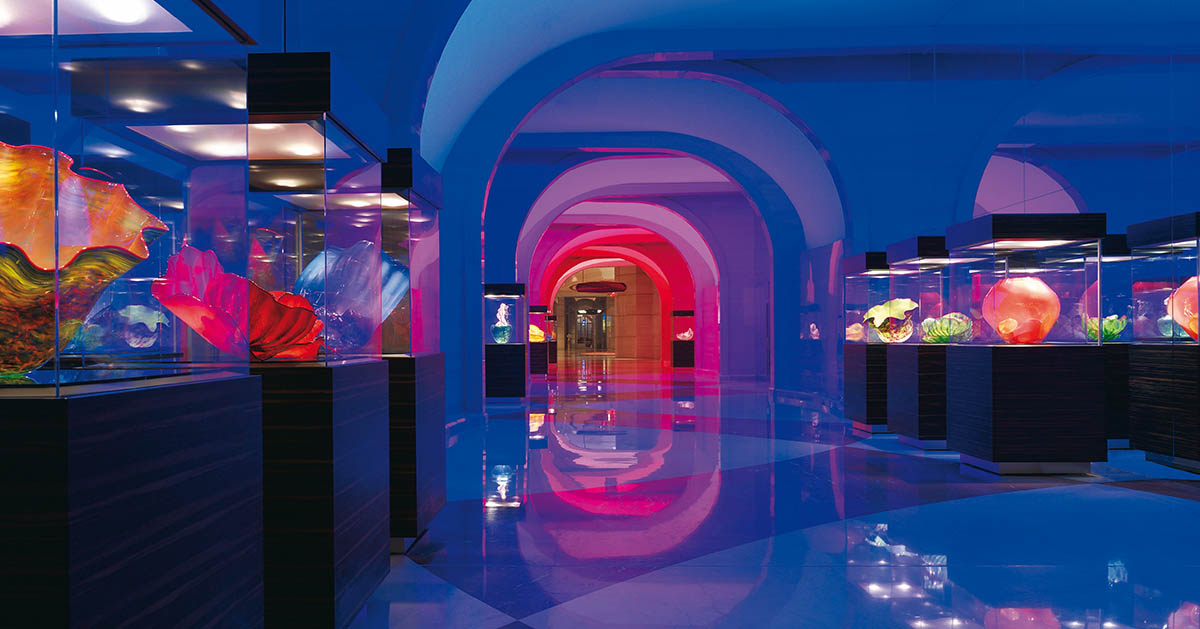 7 Ways Resorts Can Bring Guests Back in 2021 by Integrating Technology Solutions
Widespread COVID-19 vaccination might be on the horizon, but "normal" life is still months away – and many precautions borne of this global crisis will likely persist for years to come, if not permanently.
That means that hospitality environments and resorts will need to find ways to continue adapting to this dawning era of elevated safety and to ensure that guests who return in 2021 are welcomed with environments that promote peace of mind and well-being.
Integrating innovative technology solutions into hospitality spaces can answer that call, helping owners and operators of newly integrated hotels and resorts offer a memorable guest experience free from the burden of pandemic anxiety.
Let's explore seven key ways resorts can make this vision a reality.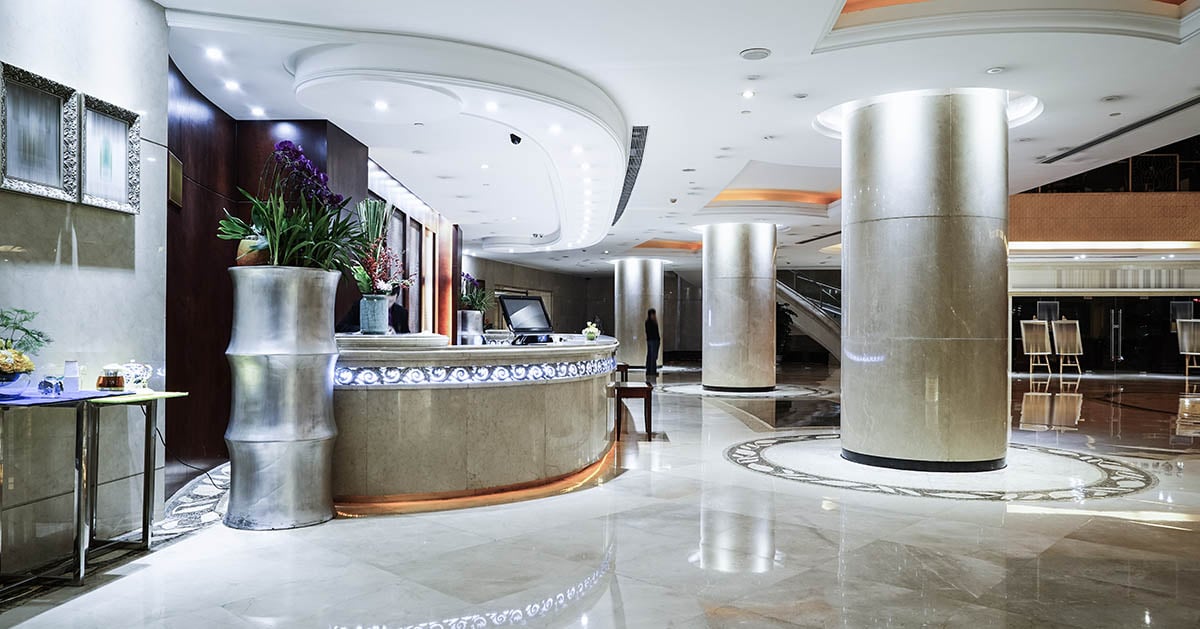 7 Ways Technology Is Set to Elevate Hospitality Environments
Elevated and Enhanced Lobby Experiences
Every experience begins with a powerful first impression, and hospitality experiences have a unique opportunity to craft a foundation of inspiration and trust from the moment guests step onto the property. This impression is even more critical in the post-COVID-19 era, as it presents the first opportunity for a property to ensure its guests that it is committed to providing a safe, healthy and memorable experience.

Technology has a critical role to play in developing these next-level lobby experiences. Striking elements like oversized video walls or displays can provide key information and set the overall tone for a guest's experience, while interactive elements and even extended reality solutions could have parts to play in the future of the hospitality lobby experience. Consider a guest walking into a lobby with the option to enter a virtual or augmented reality experience showing them the amenities, potential upgrade options, and more – that's a powerful idea.


Contactless, Digital Check-In
Contactless and digitally enabled solutions will be key not only in addressing guests' immediate safety concerns, but in providing a forward-looking and innovative experience for years to come.

Digital check-in can take many forms, from touchless interactive displays with gesture or voice-enabled capabilities to mobile app integration or advanced recognition technologies, particularly for return guests. These solutions aren't meant to eliminate or reduce the importance of human staff – in fact, this sort of automation can actually free up those team members to supplement the experience in ways only humans can, such as elevated and personalized service.


Properly Designed and Implemented Wayfinding
Digital signage and video walls not only provide striking visuals and memorable branding and interactivity – they play an important role in helping guests feel at home and confident in their surroundings. In the immediate future, more robust wayfinding and information dissemination keep guests informed about precautions being taken and regulations to follow, but they're also laying the foundation for greater control of your space and guest interactivity for years to come.
Powerful Collaboration Areas
Many travelers are opting for "workcations" in the wake of the pandemic, but even those on traditional vacations may need a space to work and collaborate. Gone are the days of tired, barebones conference and business spaces being enough – today's guests expect elevated tools and collaboration solutions.

That means taking a page out of the corporate playbook and crafting next-gen spaces complete with powerful audio and video, simple collaboration and display functionality, and more.


Security, Access and Visitor Control Solutions
More powerful and integrated security, surveillance and access control solutions empower hospitality properties to monitor occupants, enforce regulations like social distancing, provide attention to high-traffic areas, properly distribute staff, and much more. Gaining powerful insights into who's on the property and what they're doing at all times not only protects your guests, but helps you better serve them.
Robust Control Centers
As exciting as all of these innovative technology solutions are, they're nothing without adequate support. A good technology integrator can help you craft a central control space that empowers robust monitoring and support for these new, holistic solutions, and managed services can take it a step further by providing a simpler way to keep your systems running and providing the benefits they were designed for.


On-Site Immersive Experiences
Finally, and perhaps most importantly, it's time for hospitality to step beyond traditional boundaries and into the realm of truly immersive experiences. The same kinds of experiences that allow themed entertainment facilities, museums and more to pull their visitors into powerful narratives and new and exciting worlds, complete with extended reality solutions, interactive elements and more, can be leveraged in hospitality environments. These experiences can keep guests on the property and offer them a more well-rounded, exciting and memorable overall experience designed to keep them coming back.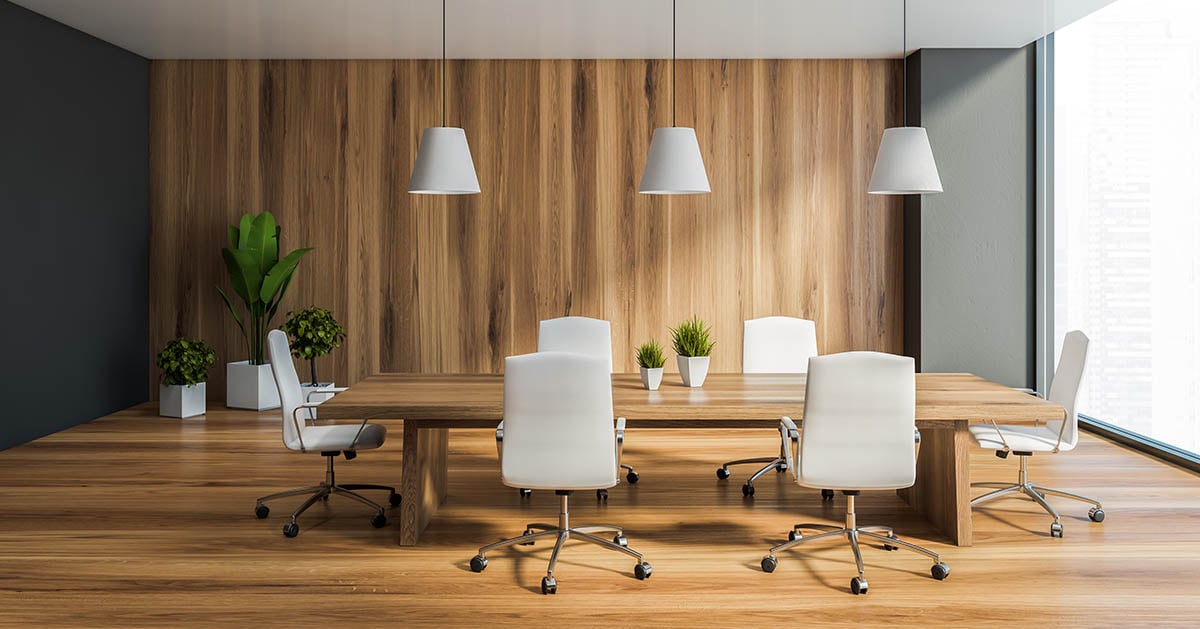 Choose a Powerful Partner to Bring these Integrated Hotels to Life
To make the most of any holistic technology integration strategy aimed at safer, impactful guest experiences in 2021 and beyond, hospitality environments need to select and work with the right technology master planner.
Electrosonic's proprietary Technology Master Planning™ methodology is the product of decades of experience crafting cutting-edge technology solutions, and it empowers us to help you oversee the end-to-end success of your project and drive measurable and meaningful results. Our resume includes the world's most spectacular integrated resort, MGM COTAI, and that experience continues to inform the ways in which we're guiding the hospitality industry toward an exciting future.
To learn more about how Electrosonic is helping the hospitality industry adapt to the new normal and beyond with powerful innovations, contact us today.
Alexander Hann, Communications Specialist, understands the challenges that clients face when they are making decisions about technology. He uses his extensive experience of communicating complex concepts to write about the latest developments in technology in a way that clearly explains benefits for business and technical decision-makers.
Signup for weekly Perspectives of the technologists who bring projects to life.