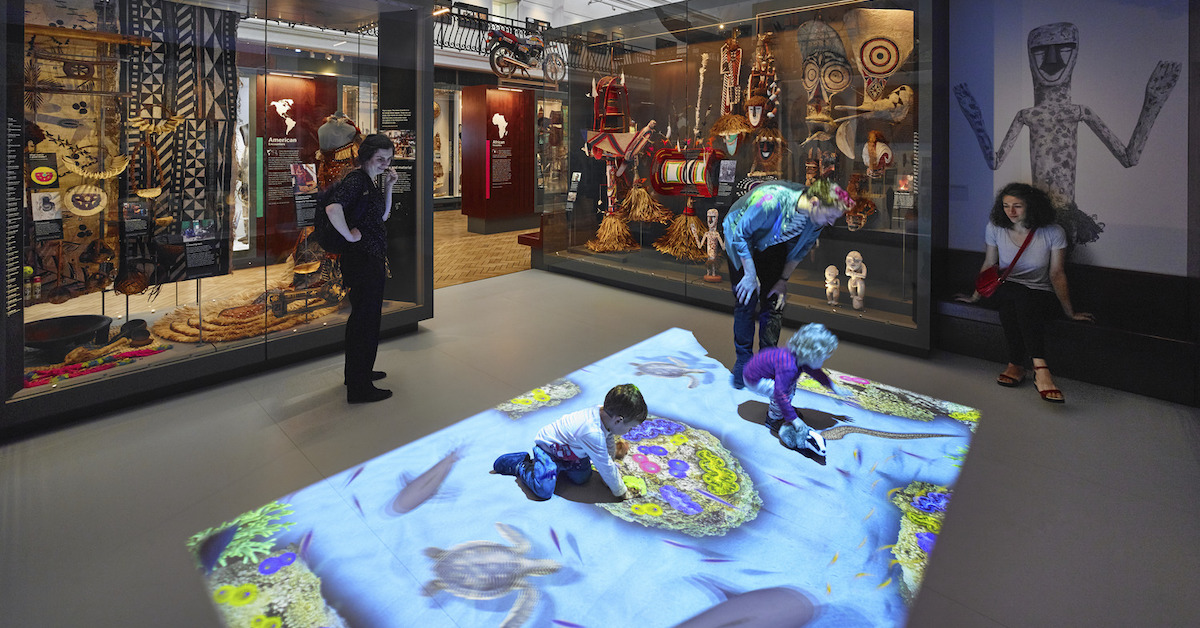 What Does a Modern Museum Look Like?
As a continuation of this modern spaces series, we are taking a look at how the new year of transformation has helped the museum space evolve.
Museums have come a long ways since the days of relying on wordy plaques that force visitors to read often dry material numerous times throughout a visit. While these still have their place in certain environments, the 2020 museums creates a totally different experience.

Interactive and Immersive
At the core of any successful museum environment is a passion of educating visitors about a certain topic or time in history (or the future). As a society, we have learned a lot about how people most effectively learn and absorb content. Obviously solid content creates the foundation, but the biggest differentiator is often in the delivery. The more you can make the exhibits hands-on and engaging the more the visit becomes a true experience.
Audiovisual (AV) technology can play a key role in any museum become interactive and immersive. From interactive displays to multimedia content that can shift according to what is known about the visitor, the opportunities here are endless. One key benefit of adding interactive exhibits? You never know how guest reaction can compound its presence and further attraction. After all, the creative use of interactive units are one of the best ways to create viral experiences.

Appeal to New Audiences
It may seem like a tall task to make on an existing topic interesting to a new generational audience, but appealing to the new professional is ripe with opportunity. As we have pointed out in a past blog, Millennials are a passionate group. Specifically, 84 percent of millennial employees gave to charity and 70 percent of them donated more than an hour to a charitable cause making them the most generous generation in history. However, what makes this significant is the undeniable ties to generational passions, a desire to make an impact as well as the ability to make a meaningful connection.
Knowing the Millennial and Gen Z want experiences, seizing opportunity to use dramatic projection mapping, video walls that leverage multiple data sources, customized and highly engaging wayfinding or interactive tables and canvases each represent interesting ways to creatively utilize technology. The goal is to bring the topic to life and help the patron fully appreciate its relevance.
Plus, these are generations that like to share their experiences with their friends. Making this easy through social activity and pointing out cool selfie shots can help differentiate your space.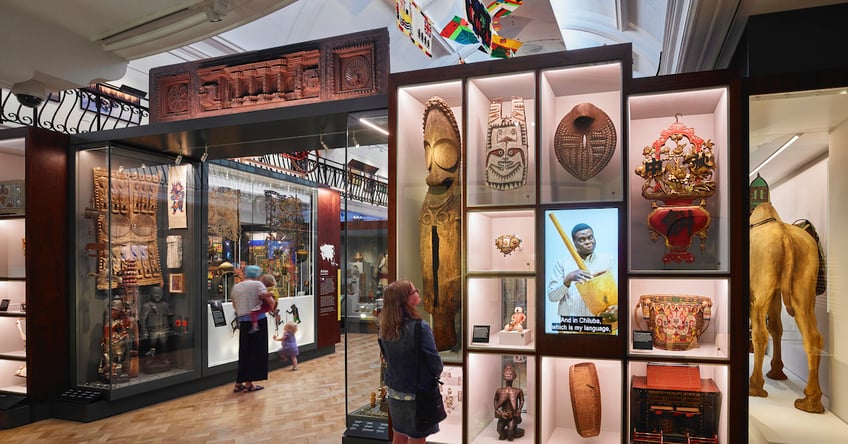 Interested in learning more about how you can bring your museum up-to-date? Regardless of the museum's size the opportunities are there and Electrosonic can help. With over 55 years experience guiding others through the process of creating experiences – often through creatively and cost effectively utilizing technology – Electrosonic has the knowledge and expertise you need to create a space that can deliver. Click here to learn more.
Alexander Hann, Communications Specialist, understands the challenges that clients face when they are making decisions about technology. He uses his extensive experience of communicating complex concepts to write about the latest developments in technology in a way that clearly explains benefits for business and technical decision-makers.
Signup for weekly Perspectives of the technologists who bring projects to life.