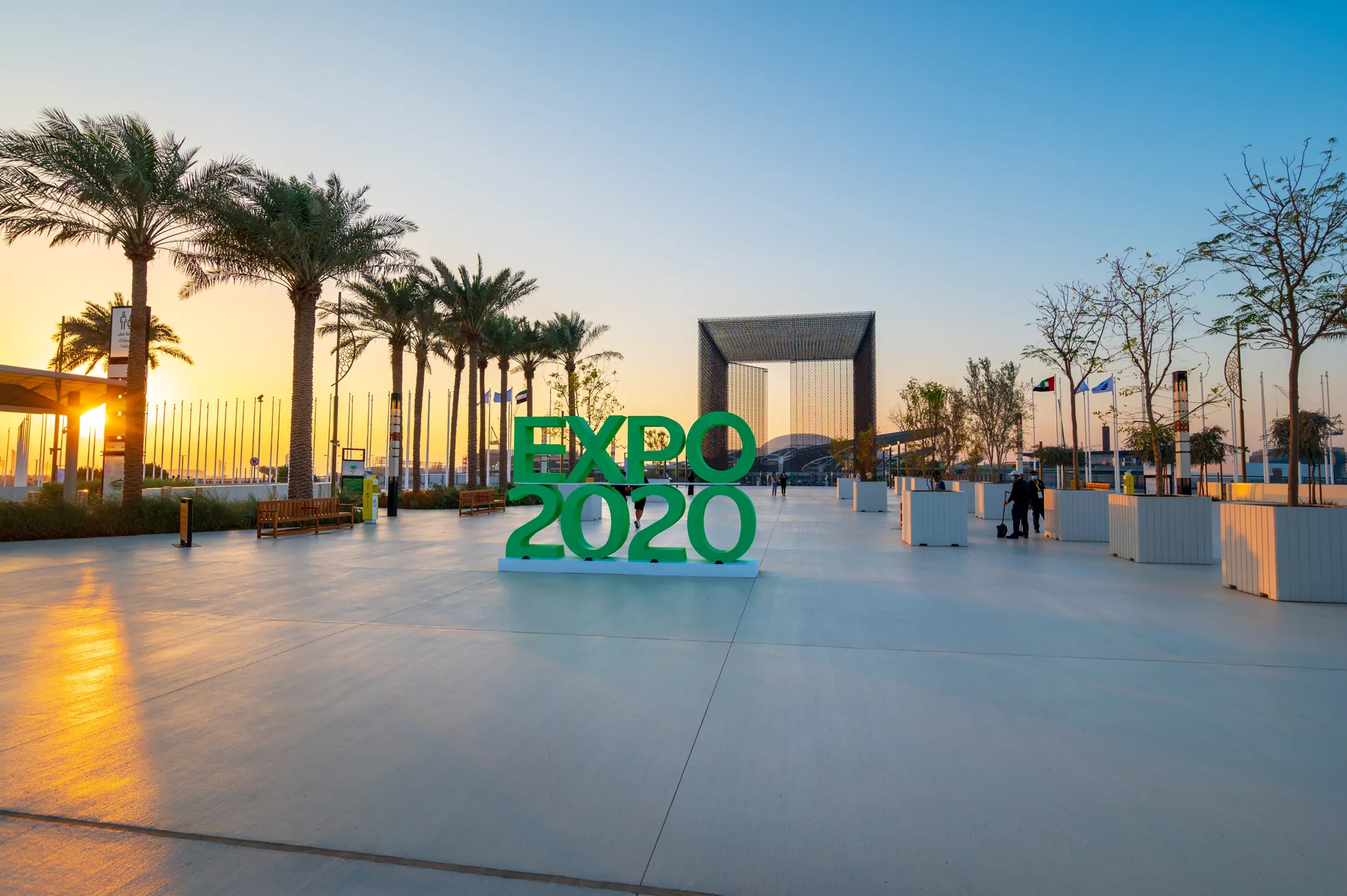 World Expos Form the Backbone of the Future of Experiences
The art of crafting immersive experiences is constantly evolving, but that evolution was accelerated by the COVID-19 pandemic. Now, with in-person events back in full force, it's time to see the innovation that was brought to life during this difficult year firsthand.
World expos and other global events have always been a showcase for these next-generation technologies. In a modern landscape defined by invisible technology that seamlessly blends with the architecture and atmosphere it calls home, enhanced experiences, and a greater desire for personalized experiences than ever before, this year's events will be no exception.
From Expo 2020 Dubai, which was rescheduled to now run from Oct. 1 of this year until March 31 of 2022, to InfoComm, smaller, regional events and beyond, innovation will be on full display.
On the latest episode of the Fusion podcast from Electrosonic, host Daniel Litwin was joined by Electrosonic's Yiannis Cabolis, Director of Technology Innovation, Joel Zink, Senior Design Consultant and Ryan Poe, Director of Technology Solutions.
The trio of experts gathered to highlight the impact of global expos, how Electrosonic has helped develop the pavilions and exhibits that put next-gen technology to use, and more.
How Expos Open the Door to Next-Gen Experience Tech
The importance of these events, Cabolis said, is difficult to understate.
"They're extremely important," he said. "I think Electrosonic has contributed to building more than 90 pavilions over the last few decades for various expos. Every single time, the demands on both the actual, physical technology delivered at the site and on the type of experience that was created by using the technology, were pushing the limits.
After all, if those limits aren't explored, the industry can't possibly grow at the rate it does. Pavilions and other exhibits inspire every stakeholder up and down the industry to continue doing bigger and better things that elevate experiences around the globe.
Still, that pursuit of the next greatest thing doesn't come without its fair share of headwinds.
"The challenges have been tremendous," Cabolis said. "We have managed to pull through, but they have been tremendous, both logistical [and] in terms of how [the timeline] has collapsed in certain ways."
Even as reopening commences, expo showcases and pavilions have had to navigate labor restrictions, supplier challenges, planning demands and new software tools to better manage resources in the quest for next-gen perfection.
"Expos, from a technology standpoint, are especially challenging," Poe said. "A lot of times, they're being planned five years in advance, and they're also meant to represent the future. … Keeping that content relevant is a big challenge, as well."
Zink said the need for interaction and immersion has increased essentially yearly, as well, which adds an additional layer of complexity and expectations. Even industry veterans have settled into an annual expectation for bigger, better and more impactful.
Still, the end result is the same – a world of expos ready to welcome in-person guests and wow all in attendance, just as they always have. They've also come to co-exist with other ways of highlighting new innovations for audiences, such as virtual experiences and more.
"The pace of technology continues to accelerate, and I think that parks and leisure environments can be a little bit more nimble and dynamic in terms of leveraging some of those technologies," Poe said. "However, I still think there's a place for the expos, too, as kind of that snapshot in time."
"I'd say they complement each other," Zink said. "At a lot of the expos, you're looking at huge installs that are done that are the big spectacles. At the same time, a lot of that technology is either in design or development, or this is a showcase for what is cutting-edge. The leisure sector really benefits from that.
"We've worked on a number of projects that involved components that went from the world expos into theme park environments."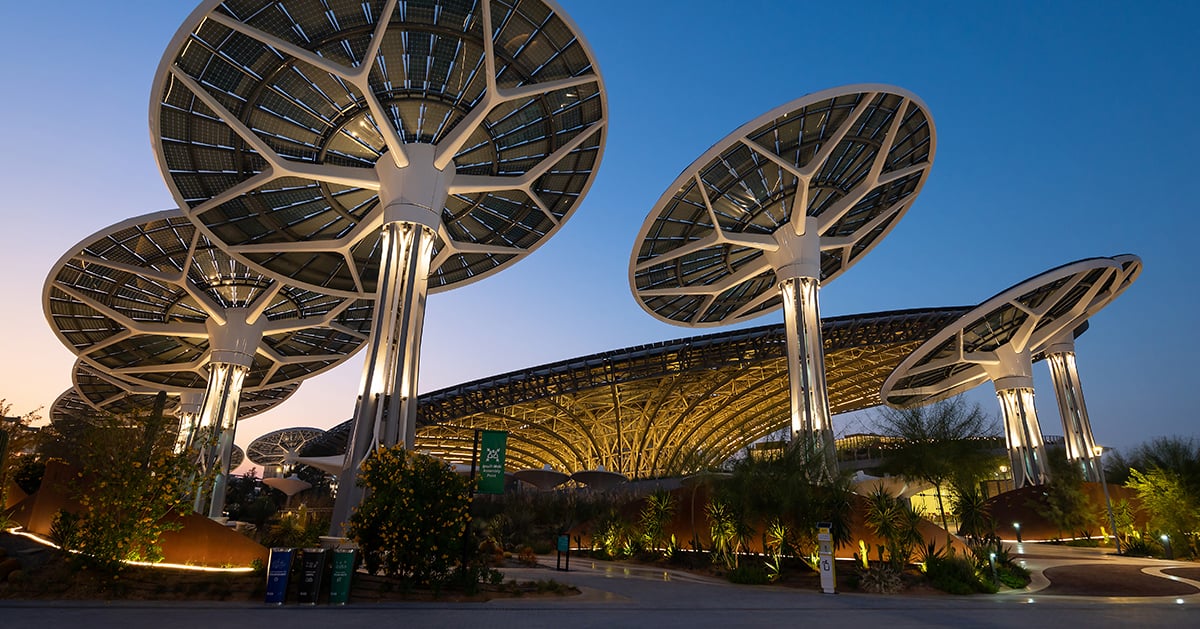 Learning to Stay Connected – Even from a Distance
One of the most important lessons learned during the course of the COVID-19 pandemic, the thought leaders said, was that it now takes more than a physical connection on the grounds of an experience or theme park to keep guests coming back.
In fact, one could argue that the landscape of leisure entertainment is now more about what properties are doing to engage guests from a distance through holistic experiences and other programs.
"[It's all about] extending the experience and staying connected to visitors, even if they were choosing not to visit at a particular moment," Poe said. "Staying connected with them, whether it's through a mobile application or a website, keeps that constant connection. When they are ready to go back, it feels more seamless."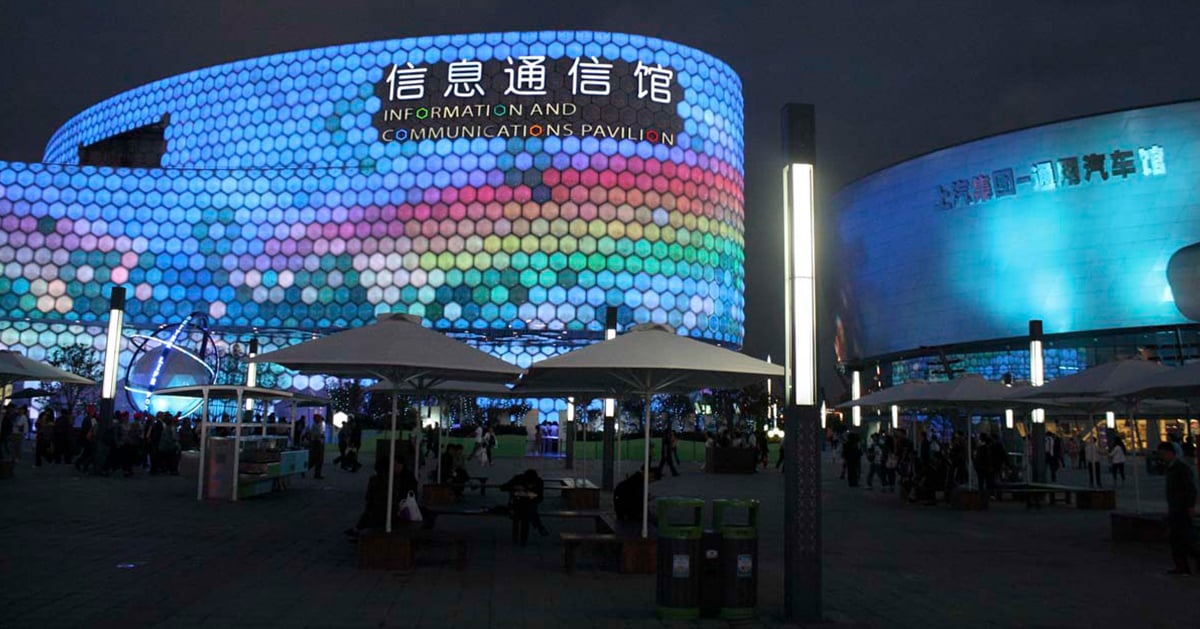 Leisure Experiences and More Proved Their Resilience during COVID-19
The thought leaders also spent time during this episode of the podcast diving into how the leisure and themed entertainment industry proved its strength during the pandemic.
It was a narrow thing, however – Zink said, even as little as a decade ago, the outcome could have been very different.
"Had this happened five or 10 years ago, we would have been in much more dire straits," he said. "A lot of the network capabilities and the way that we're designing systems now – to be more resilient and to have the ability to check on stuff remotely and a lot of network-based and redundant systems – has made it so … it's not affecting a lot of the systems that we're using.
The strength of the industry was also derived from a unified and concerted effort to collaborate and overcome the obstacles placed in front of innovation and experiences over a period that heightened visitor expectations like never before.
"Obviously, the pandemic found every business, including the leisure business, not fully prepared," Cabolis said. "It was extremely challenging. However, the leisure business and the location-based and themed entertainment businesses are extremely resilient. I think everyone was working overdrive to be able to come up with solutions."
That unity will be on full display as expos and other events continue to roll out over the coming months and into 2022, and Electrosonic will be along for the ride at all of them
To learn more about Electrosonic's role in the future of integrating storytelling, architecture and technology in the spaces where we live, work and play, contact us today.
Ryan Poe, Electrosonic's Director of Technology Solutions, works and writes on the frontiers of advanced technology. He is a trusted adviser on leveraging technology in new ways and works within our Innovation Garage framework to evaluate new technologies and develop resources that support a portfolio of advanced services.
Signup for weekly Perspectives of the technologists who bring projects to life.