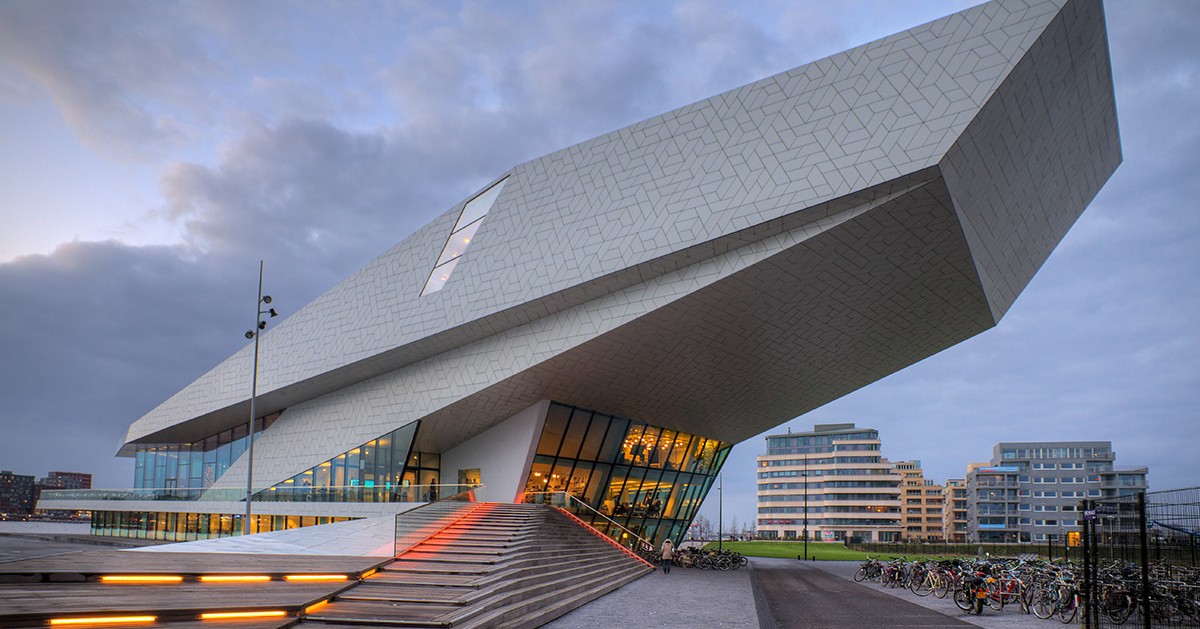 What Building Designers Need To Look for in a Technology Partner for 2021
The challenges left in the wake of the COVID-19 pandemic, particularly as they relate to the ways in which we design and construct the places where we live, work and play, will continue to demand innovative and forward-thinking solutions.
The pandemic and the ensuing period of recovery and return to normalcy will usher in a new era of building design – one centered on health and safety, holistic solutions and integration, sustainability and more.
The visions for these buildings will flow from the minds of architects and designers, but they'll need an experienced technology partner to help bring make that inspiration a reality with effective design consulting, technology master planning and a keen eye for evolving technology trends.
With that in mind, here are some of the challenges building designers are likely to face in the coming year and beyond, as well as the attributes they should prioritize when selecting a technology partner to help them meet those challenges head on with innovative solutions.
The Challenges Facing Building Designers in 2021 and Beyond
After nearly a year of the pandemic wreaking havoc on the world's industries, commercial construction is still feeling its effects. Though there's hope that an end to this unprecedented period is on the horizon in the form of emergency approvals for multiple vaccines, the obstacles placed in front of commercial building designers aren't going to disappear overnight.
Building designers will still have to deal with a shortage of skilled labor and widening labor gaps, as well as a reduced backlog of on-hold projects that have been keeping many companies busy while new construction projects dried up.
Commercial contractors will also need to continue to reckon with declining construction costs, further restricting revenue, and price increases that threaten to make those falling costs more impactful than they would perhaps otherwise be.
Finally, the supply chain hasn't fully recovered from the shock of the COVID-19 pandemic, and logistical puzzles are sure to exist well into 2021.
These are just a handful of the issues that building designers, architects and commercial contractors are staring down as the calendar prepares to flip to 2021, and the critical need in the face of these challenges can be distilled to a simple one – these professionals need ways to ensure the projects they take on are efficient and cost-effective without sacrificing powerful, lasting results.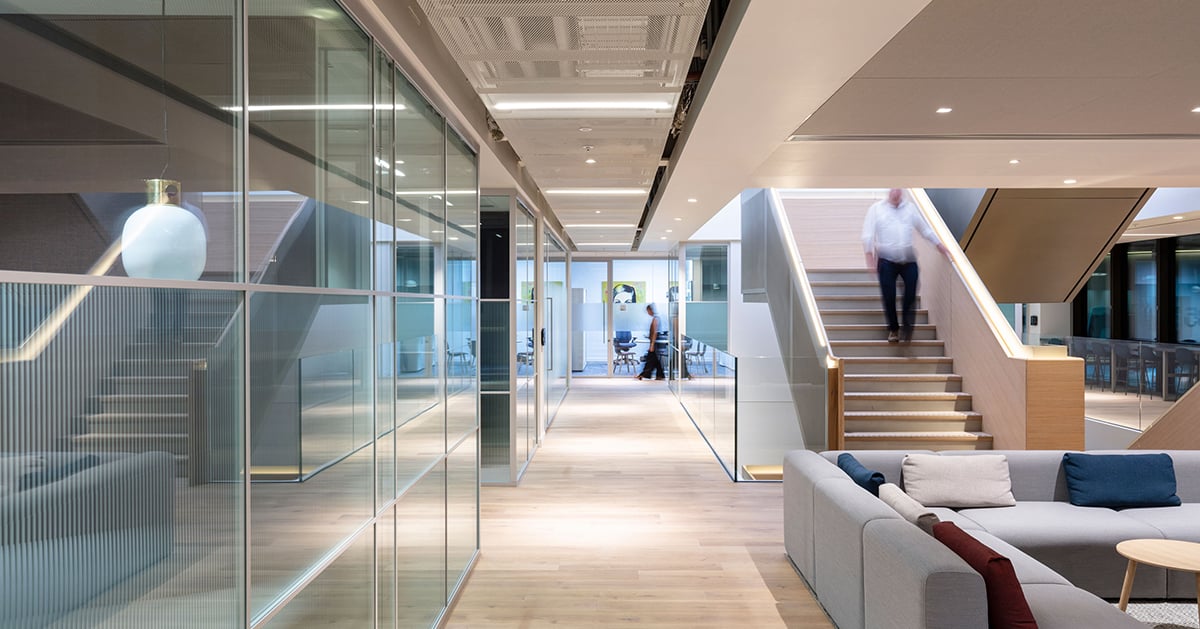 The Role of an Experienced Technology Partner
Experienced technology partners are ready to step in to help building designers meet that central goal, guiding them toward the most optimal, holistic technology solution for their unique building and desired outcome.
The right partner can help building designers address each of those aforementioned challenges. A well-connected and global partner can leverage supply chain efficiencies and relationships to ease some of the tension created by the COVID-19 pandemic, and ensuring that the exact right suite of technology is crafter for a space helps eliminate excess spending that threatens to derail projects and operations.
The list goes on. Expanding your horizons with more technological capabilities unlocked by a powerful partner can drive new business as backlogs shrink, and the right technology can help you do more with less in the face of the widening labor gap by bringing years of experience and expertise to the table to take some of the burden off of the building designer and their organization.
Outfitting a newly constructed building and delivering on initial promises is about more than stuffing the premises full of the latest innovations. Those innovations need to talk to one another and work together, forming a forward-looking suite ready to evolve alongside the changing technology landscape and ensure the finished space is ready to help its inhabitants be engaged and productive for years to come.
Regardless of whether you're building a corporate headquarters, theme park attraction, museum or any other modern, connected space, technology is a necessity for competing in today's rapidly shifting global landscape.
Immersive, interactive experiences are no longer a luxury – they're an expectation. But that expectation can't be met without the right technology in the right places.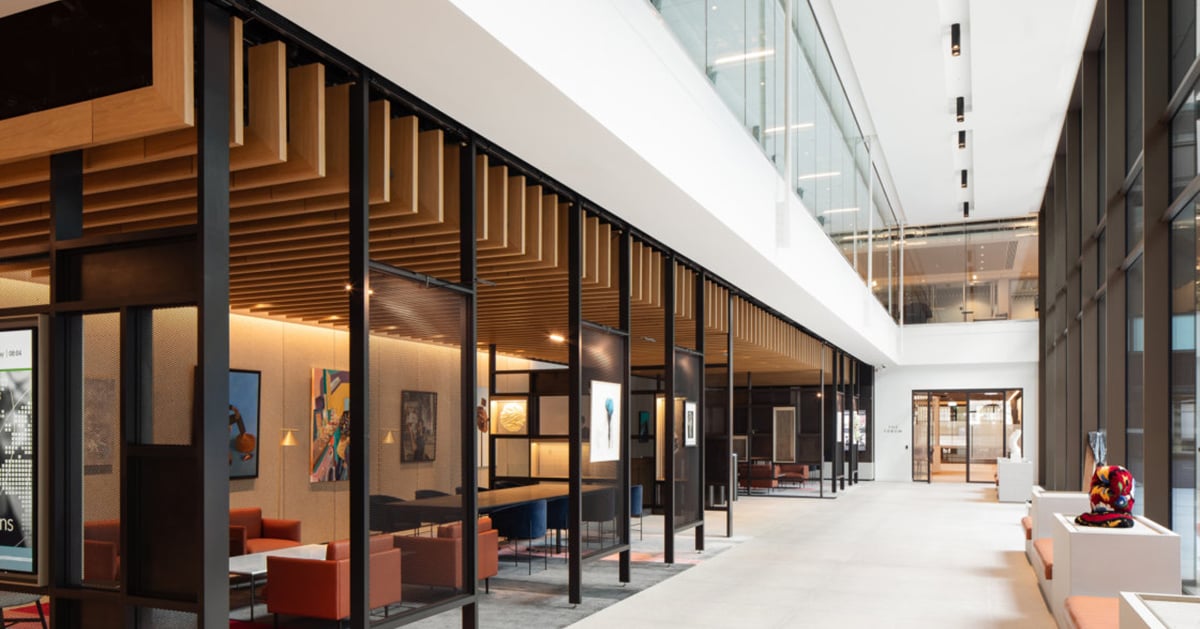 Selecting the Right Technology Partner and Building Lasting Relationships
Choosing the technology partner that best fits your goals and operational needs can be a daunting task. The technological landscape of modern construction and experience design has led to an almost endless sea of options, many of which do incredible work – but how can you be sure it's the right work for your project?
There are a number of qualities that building designers can look for in a technology master planner, each of which provides a measurable benefit to both the overall relationship between designer and technology planner and to the spaces the partnership brings to life.
As an architect or building designer, you should look for a technology partner with…
A Powerful Design Team
Selecting the right design team is a tall enough order in and of itself, but the process is simplified when a holistic technology partner can offer robust design services.

Design teams should have an extensive track record of success and experience across a wide range of projects that gives its members perspective and insight into what's worked, what hasn't and what might be ideal for your space.

Design teams should also be committed to working alongside you to get the best value from the technological investment being made. Again, it's not about blindly forcing the latest, greatest and most expensive technology solutions into a space where they don't make sense – it's about ensuring the space has the solutions it needs to deliver.

Finally, the right design team will always make on-time delivery its first priority. A good technology partner can help you oversee your entire project timeline from end to end, giving you another teammate in your corner working toward efficiency and speed.

Good design aligns with your unique needs, schedule and budget, and it pays to select a holistic technology partner that offers a winning in-house team.


A Well-Defined Process
The more control you have over your project and visibility you gain into its end-to-end completion, the more ability you have to maximize your investment.

That means that selecting a technology partner with a clear, proven methodology is critical to unlocking that visibility.

Technology partners with a well-defined process serve as a single point of coordination and accountability for stakeholders, guiding your project through preparation, definition of goals and opportunities, design and execution.

These processes create technology master plans that seamlessly marries design and technology, fostering collaboration that results in elevated outcomes. And, when a technology partner has a defined process, that also typically means they're dedicated to maintaining and refining that process to continue delivering impactful results.
A Commitment to Enhancing Narrative
Technology is the ultimate vehicle for telling powerful stories, and every space, regardless of its intended final use, has one to tell.

As you design a building, it's likely that you have some unifying threads that technology can help weave into the space. The right technology partner can leverage its experience in bringing narrative, immersive experiences to life to help you do the same.


Solid Communication
Perhaps no element of a project is as important as communication between stakeholders, and the right technology partner will not only engage in that communication, itself, but help facilitate it among other parties.

From brainstorming sessions to final planning meetings, it's important that every party respects one another's time, makes a genuine effort to speak one another's language, and lays a foundation of trust that each stakeholder is qualified and committed to doing the best possible job in their area of expertise. If a technology planner doesn't conduct itself this way, it's not the right partner for you.


A History of Success
This element may seem self-explanatory, but it's a crucial one to selecting the right technology partner for your organization and project.

Some companies have been in business for decades, but have little to show for it, while others may have only been on the scene for a few years but have already established a winning reputation.

Ideally, you'll find a technology partner that brings the best of both worlds, offering decades of experience with plenty of awe-inspiring projects to back it up. Do your research – ask former partners what it was like to work with your potential technology partner and ask the company itself for a "highlight reel" of sorts. A good technology partner will be thrilled to show you exactly what it's done and how it applies to your own unique goals.


A Willingness to Merge Technology and Architecture
This harkens back to the collaboration and communication aspect, but it runs even deeper than that. Good technology partners bring solutions that fit the space – but outstanding ones consider the space, itself, and deliver seamless solutions that work alongside architecture and design to bring the space to life.

This interplay between architecture and design is also key to the lasting nature of a given suite of technology solutions. The more integrated a solution is, the better it performs, particularly when considering wiring, mounting, and more. Solutions can always be upgraded, but it's critical to lay the proper foundation and make those future changes as simple and supportive of the space as possible.


An Ecosystem of Partners
The right technology partner knows that no aspect of any projected is best executed in a vacuum.

Outstanding partners draw those of like quality to themselves, meaning that the right technology partner has often assembled a robust ecosystem of experts and partners around themselves that help them execute on your unique vision. No amount of perfect planning can come to fruition without the perfect implementation, and such an ecosystem ensures you get there.

These relationships unlock savings across time, money and resources, helping your project be as efficient as possible without sacrificing the final outcome.


A Forward-Looking Attitude and Vision
Finally, the right technology partner is never satisfied. In addition to long history of success, technology partners should be able to point to a long history of innovation that supports a holistic commitment to being at the forefront of technology.

It's about more than keeping up with trends. Instead, the right technology partner has a finger on the pulse of what's coming around the corner and on how today's trending technologies might continue to evolve to serve even greater purposes.

It's the difference between a technology partner that might suggest an augmented reality solution that overlays simple information for employees using their own devices and another that suggests using that same technology to add elements of gamification and interactivity that no other company in the industry is leveraging.

There are some truly incredible things that are possible with the technology that exists today, but it takes a technology partner dedicated to pushing the boundaries to unlock that potential and bring your design and finished space to life.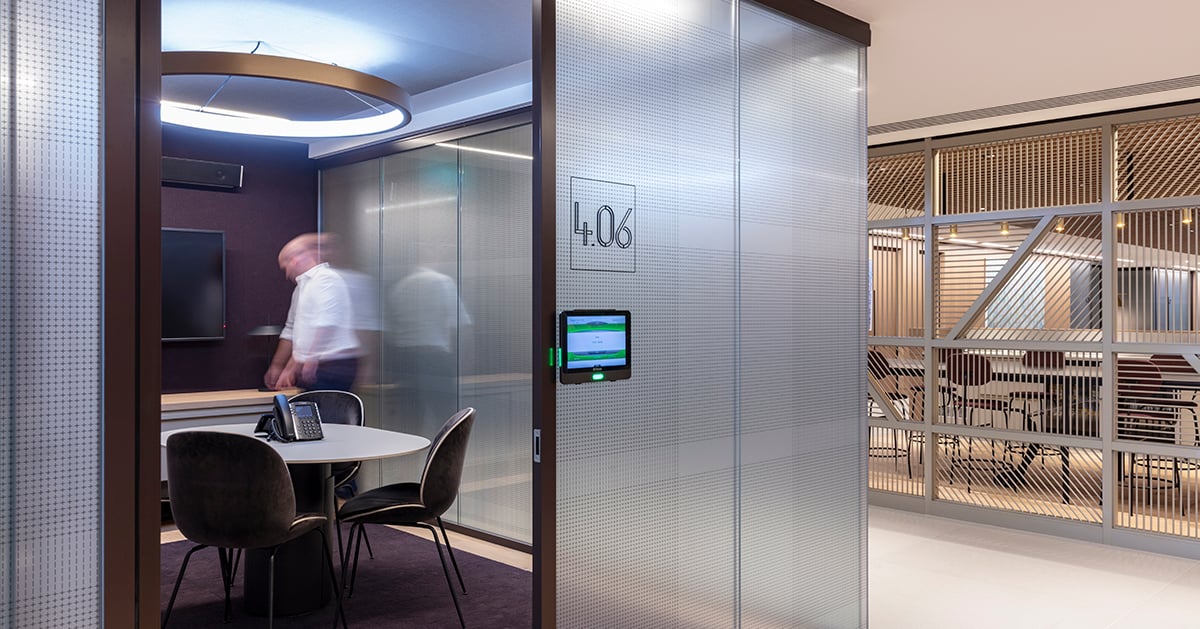 Contact Electrosonic Today
Electrosonic has more than five decades of experience bringing powerful and lasting experiences to life, and our proprietary Technology Master Planning™ methodology gives us the roadmap to continue doing so for decades to come.
Our Technology Master Planning™ process helps you develop a well-crafter plan that helps you not only get the most out of today's solutions, but prepare to take advantage of the evolution of technology as our exciting and rapidly advancing future unfolds.

In today's landscape, building designers, architects and commercial contractors need technology partners that can engage in thorough technology design consulting to assist them in getting their acoustical design, security, surveillance and access control, information and communications, audio, video and control systems, and overall integration exactly right the first time.
Electrosonic is ready to be that partner. To learn more about how we can help you ensure your project exceeds expectations and achieves your unique goals, contact us today.
Morgan Rottinghaus, Vice President, Strategic Partners at Electrosonic, recognizes the critical role that partners play in delivering added value to clients. She writes about the importance of connecting complementary value-added services through partnerships as a way of accelerating innovation and maximizing the benefits of technology investments.
Signup for weekly Perspectives of the technologists who bring projects to life.