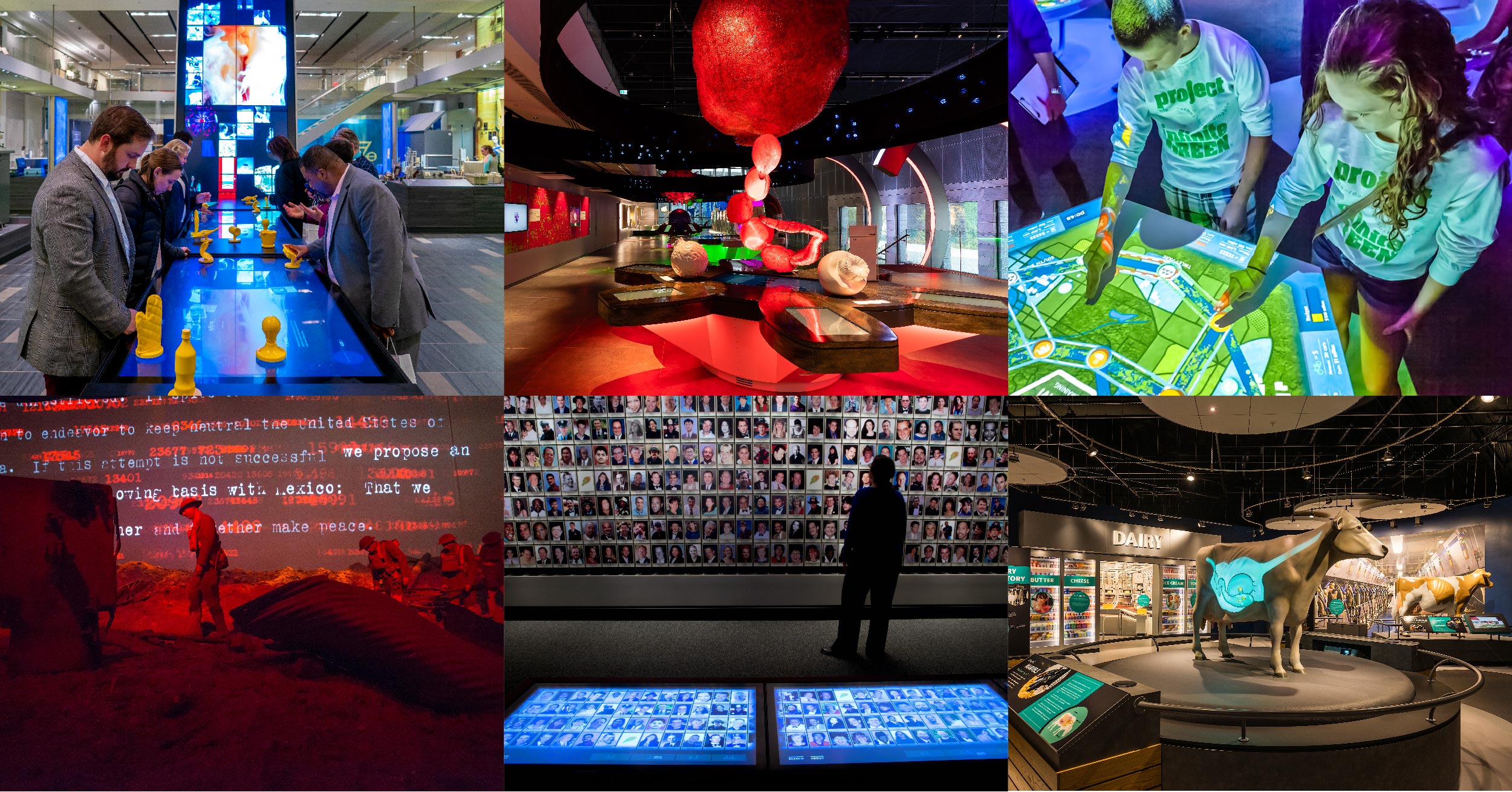 6 Examples of Cool Things Electrosonic Has Accomplished at Museums
Museums are a key part of our culture. Since Electrosonic's inception, over 55 years ago, we have worked with a wide array of museums. Whether it's a local museum aiming to improve the visitor experience, a national visitor center wanting to implement a new permanent exhibit or something that can't even be categorized we continue to play an instrumental role in making exhibits come to life, often through the creative use of technology.
Working with the biggest museums on the planet throughout the years innovating and integrating exciting technologies into the some of the most well-known exhibits and displays it's exciting to look at some of our recent projects to see the technology at work.
Take a look at some of the recent museum projects:

Electrosonic engineered, installed and programmed a video wall solution to replace the old media column at Science History Institute. Eight HD displays placed vertically along an interior structural column in portrait orientation comprise the video wall. Electrosonic replaced the dated technology at the AV rack with the latest hardware for media players, video scaling and user interface control. Electrosonic worked closely with Potion Design, whom produced the custom media column video that displays facts and history from the scientific world.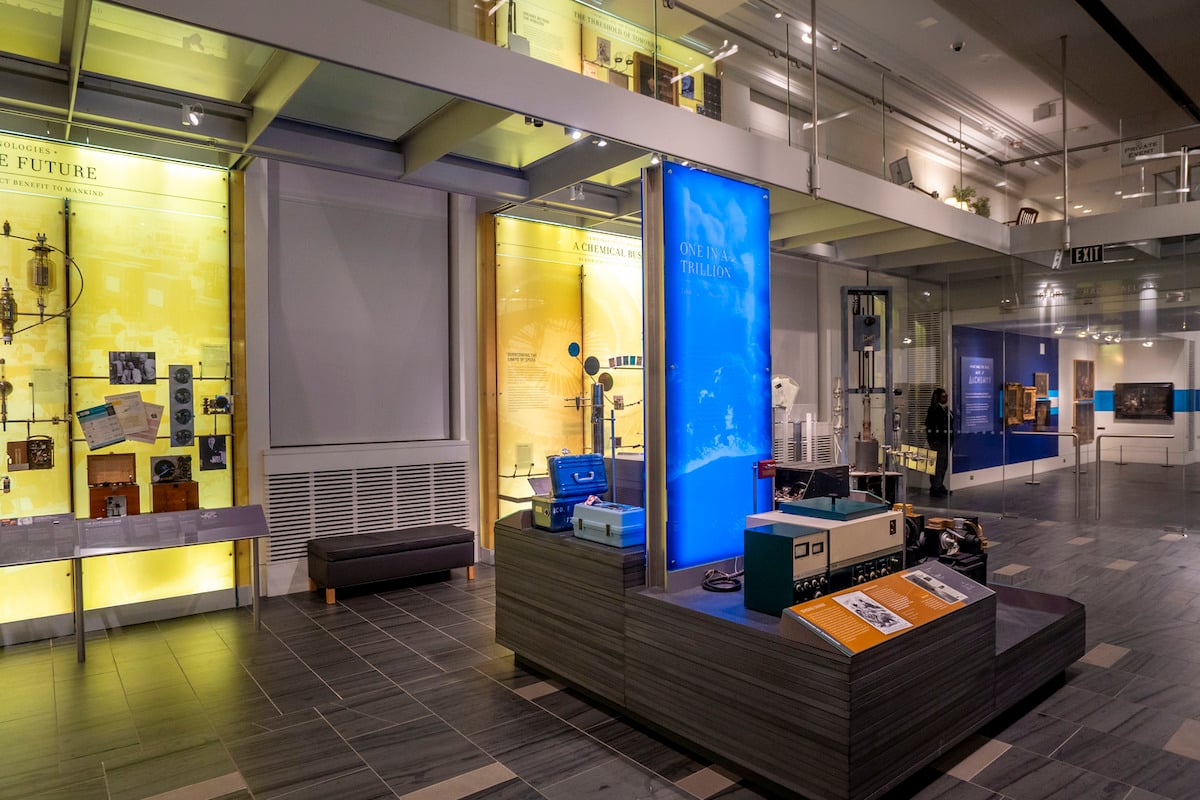 Electrosonic programmed the media column with a scheduler to turn on and off automatically during business hours which is helpful because there is less interaction necessary from the staff on a daily basis. The user interface is also programmed communication indicators for troubleshooting, and discrete control buttons to override the system which provides flexibility when changing the typical system operation.
The resulting experience presents parallels between science and art. We developed an object explorer that gives guests a hands-on experience. Guests get to see innovations and gain a better understanding of how they continue to shape our lives and society.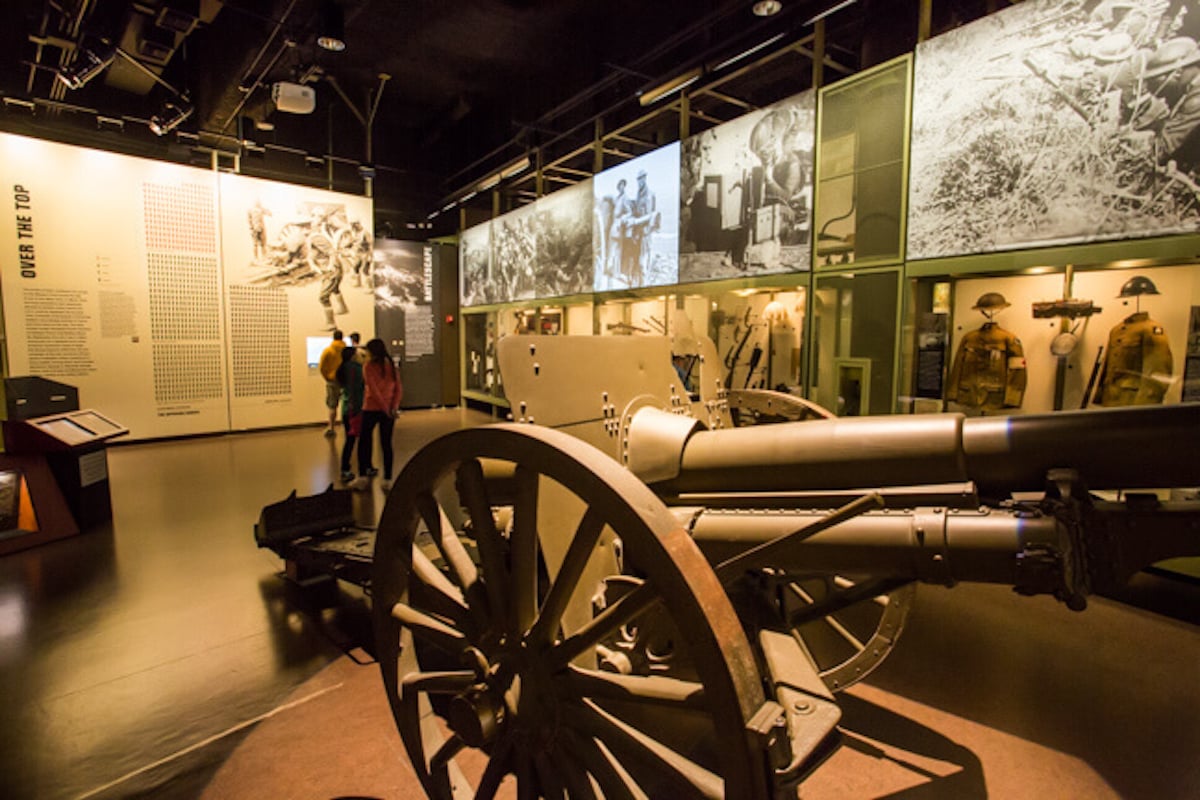 Electrosonic has been the facility's audiovisual (AV) partner since it opened over a decade ago. Electrosonic ensures that all the museum's displays bring the conflict to life for visitors, leveraging the latest technology. There are numerous interactive displays enabling visitors to experience the conflict in a "hands on" fashion, such as handling a Lewis machine gun, stand in a reenactment of a WWI trench and how to make their own poster.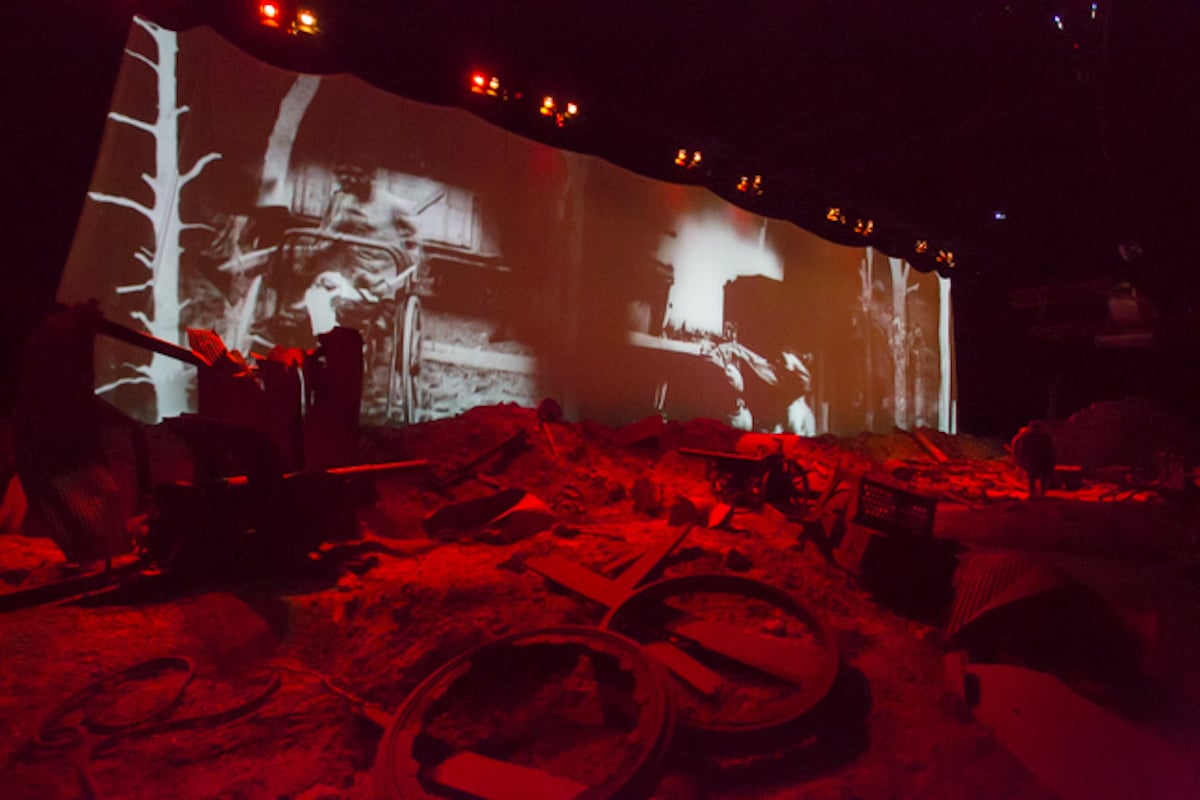 Electrosonic also worked on the centerpiece Horizon theater. Placing guests into the trenches linking them to the horrors that soldiers had to deal with during the world's first truly global conflict. A film in Horizon Theater explains the events that led to America entering the war. A "No Man's Land" is replicated in the theater, incorporating a British patrol across a barren landscape littered with authentic objects.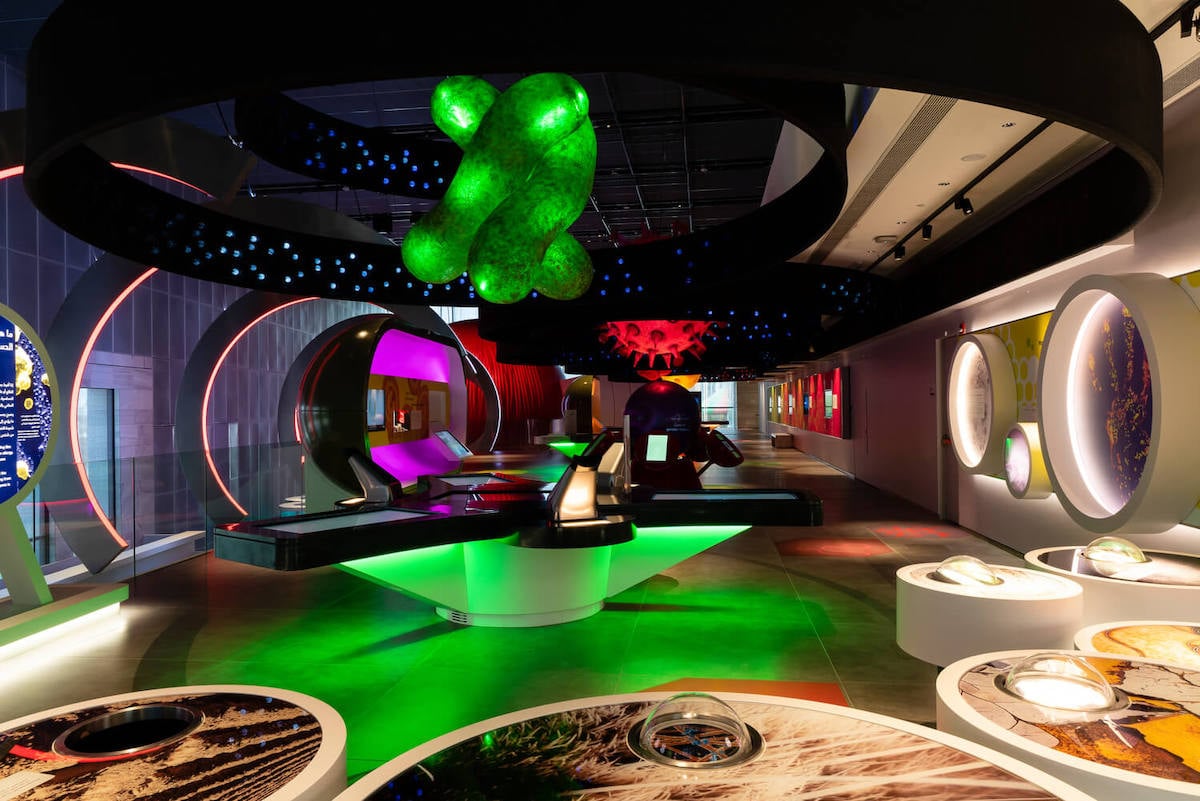 SAASCC consists of six main components: The Natural History Museum, Science Museum, Space Museum, Arabic Islamic Science Museum, Fine Arts Centre and the external spaces known as the Public Realm. The Sheikh Abdullah Al-Salem Cultural Centre is an 18-hectare site making it the world's largest museum complex. Electrosonic installed over 250 exhibits including a 20-seater spherical dark ride theatre, with a 6-metre immersive screen and 4D full motion seating, part of the human body experience to adventure through the human body.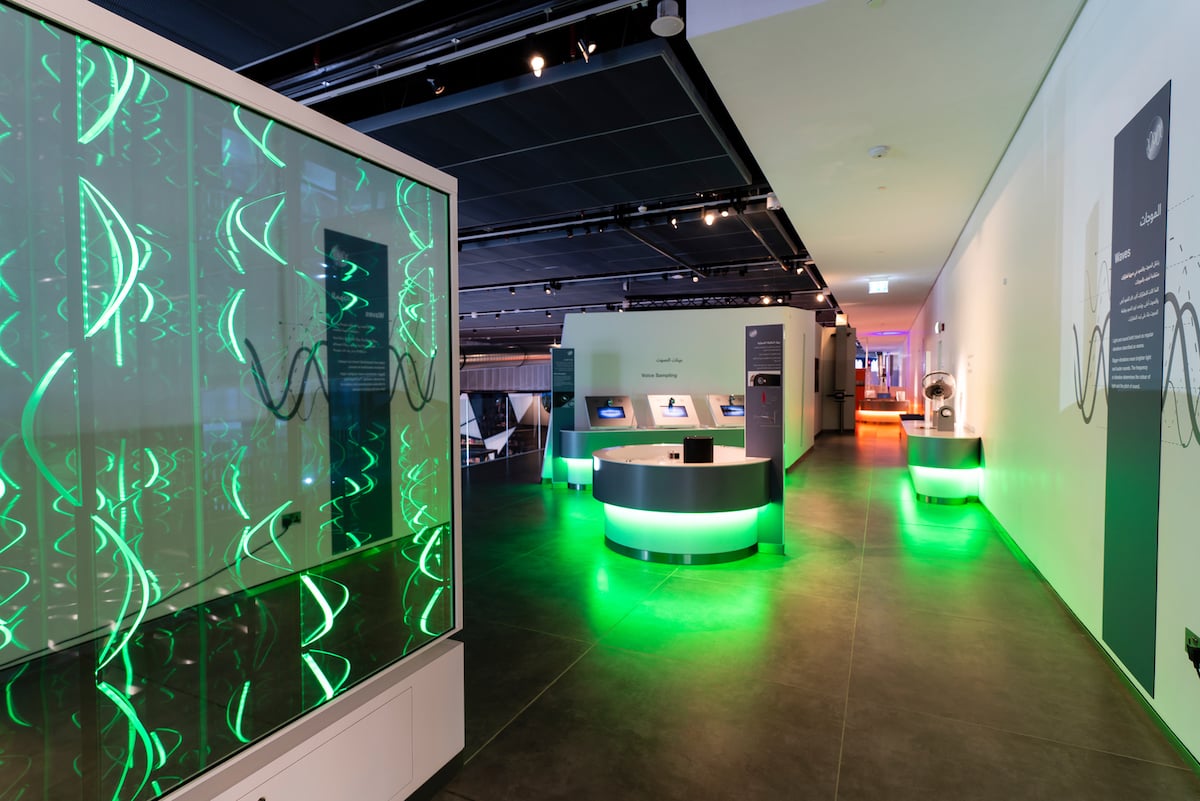 Using leading-edge technology, immersive environments, large-scale models and compelling interactivity across all four museums, the Sheikh Abdullah Al Salam Cultural Centre provides an exciting range of attractions as well as a fresh new learning approach for Kuwaitis. Some of the exhibits used a mix of professional scientific and medical equipment to ensure interpretation was accurate - one of the installs was a smell machine that emitted different scents which took six months to make. Another exhibit in the Healthy living gallery, called Race against the Stars', used sixteen 80" screens mounted side by side, in portrait mode, to create a virtual running track allowing participants to race against the world's elite athletes. All entrants are accurately timed with the fastest posted on a daily leader board to encourage participation, healthy competition and excitement.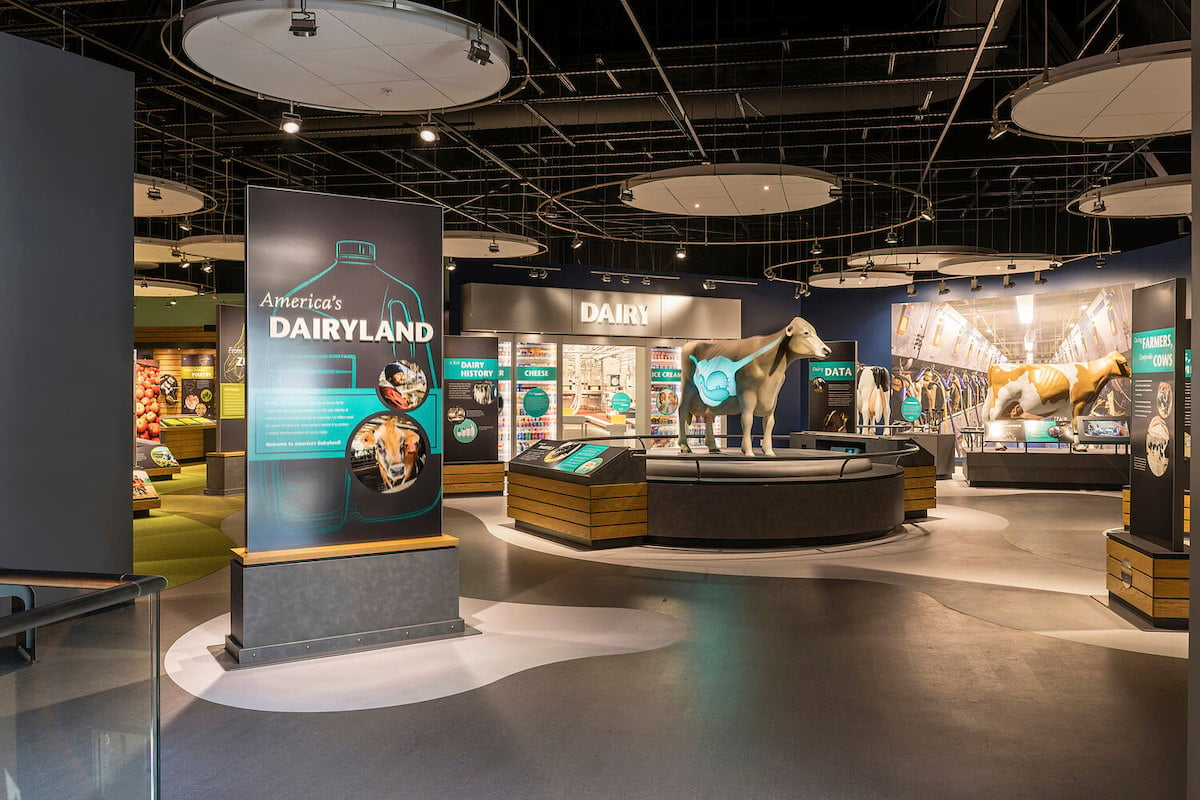 Farm Wisconsin Discovery Center
The Center was focused on finding a way to tell that story in an exciting way. Not just through engaging interactive displays, but with realistic hands-on experience of the farming life. To deliver on this goal, Electrosonic provided a series of audiovisual experiences to give visitors an engaging immersive insight into the way agriculture works. Visitors can take an interactive journey from the farm to the table. They can get up close and personal with a real live cow birth, experience farm work through simulations or follow food through a cow's digestive system with a projection mapped exhibit. And, visitors can use technology to find out how technology shapes agriculture.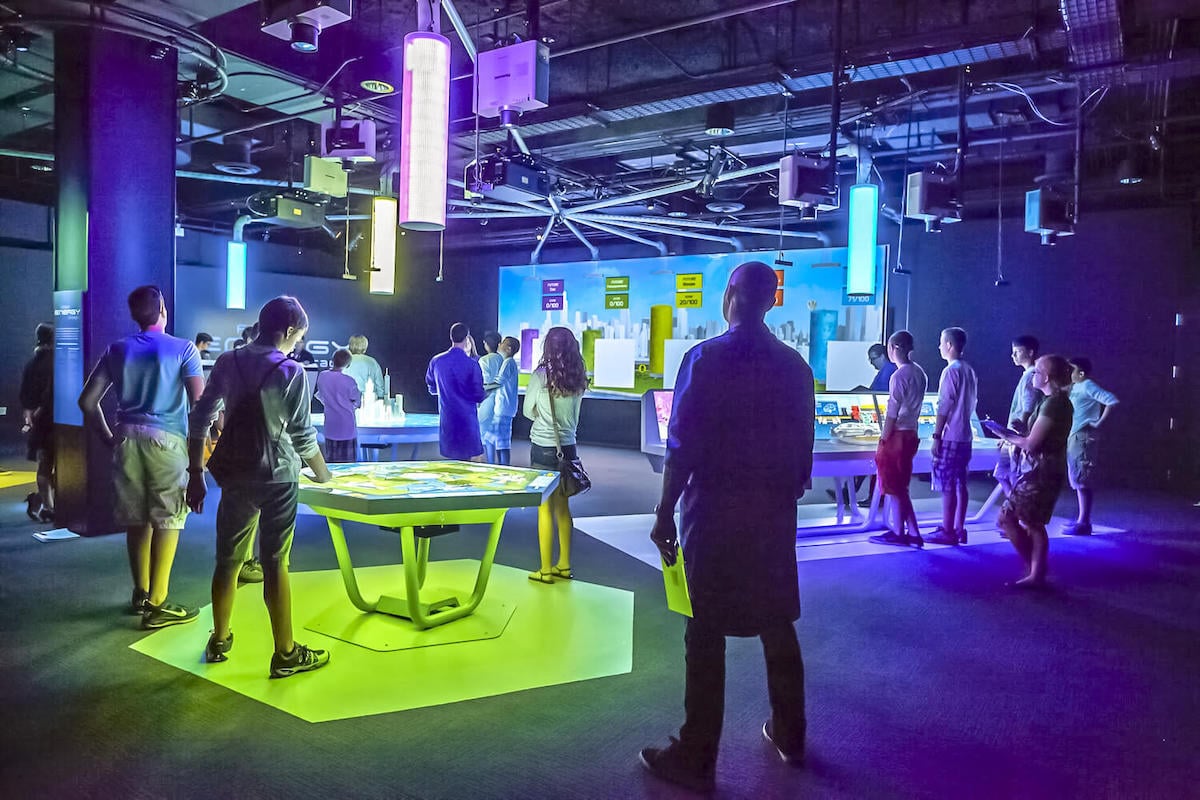 Chicago Science and Industry Museum
Exhibit-goers begin by rediscovering the nature of energy in the dynamic Energy Garden area, where they can transform energy from one form to another via a series of electro-mechanical devices and immerse themselves in a short film that dramatically presents the story of energy in our world. Guests then convert their knowledge into action via a multi-player simulation game in which they design an energy-saving car, house, neighborhood, transportation system and city power grid.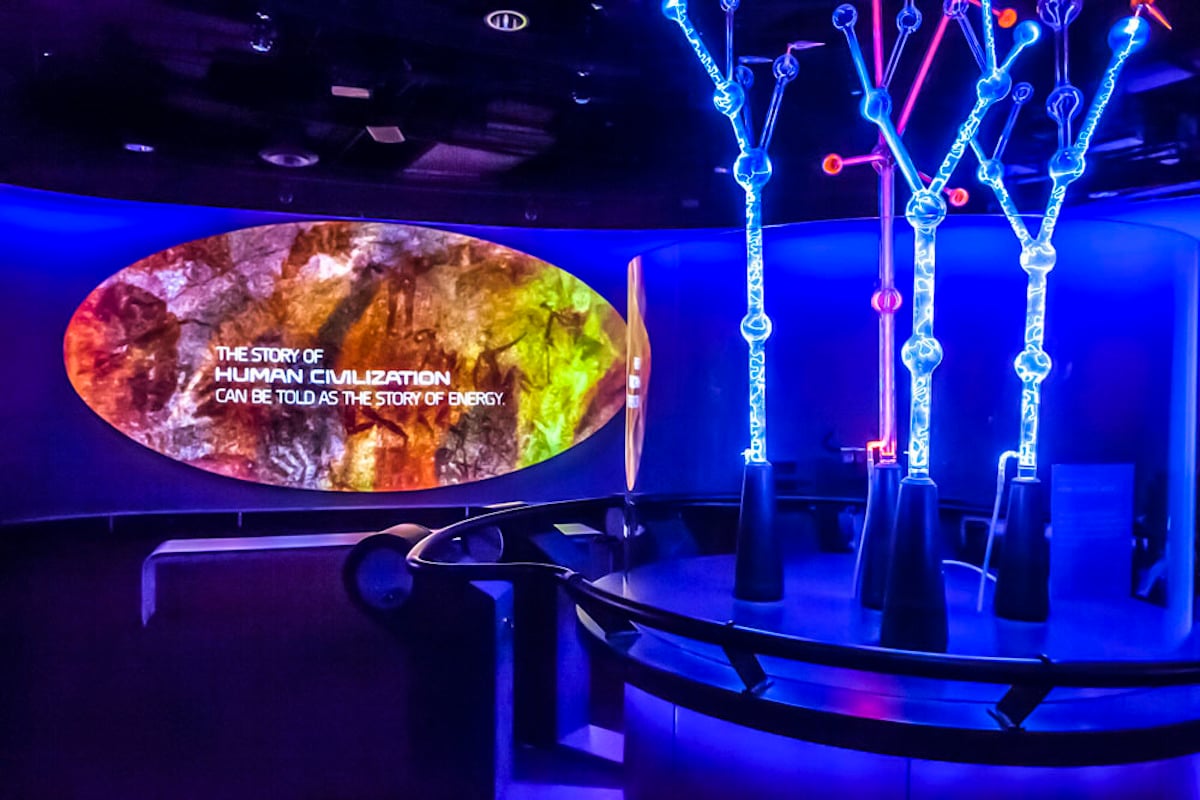 Future Power illustrates the need for a smart mix of energy on a round table with three overhead Panasonic projectors, while the Future Transportation game is laid out on a polygonal table with two overhead projectors above. Future Car invites guests to design a new vehicle by video mapping images from Panasonic overhead projectors onto a trio of small three-dimensional car models. All of the overhead projectors feature gesture recognition. A 24 by 8-foot scoreboard keeps track of the teams' interactive gameplay; a pair of edge-blended Barco 3-chip DLP projectors and Tannoy speakers display the scores and announce the winners.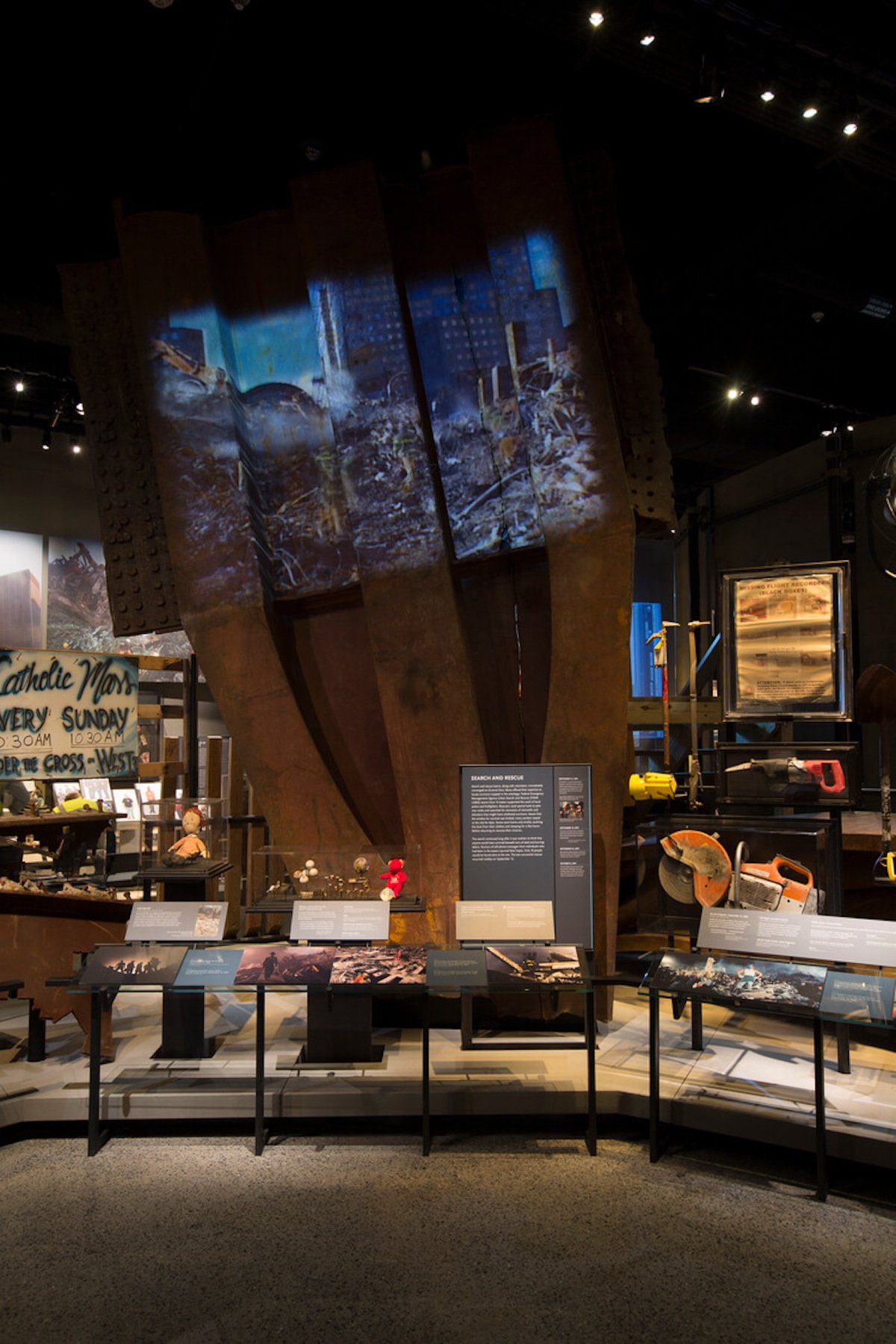 National September 11 Museum
The first exhibition visitors see as they enter the galleries at the National September 11 Museum is "We Remember," which features recollections of people around the world as September 11, 2001, dawned. Six large, vertical screens are staggered down a 60-foot ramp; a portion of a world map is projected on each of the six screens, such that, at the top of the ramp it appears to be one cohesive map. Digital Projection projectors with mirror mounts display the content, while 16 ceiling-mounted Atlas speakers recount, in multiple languages, where people were on that fateful day.
Interested in doing something new and exciting at your museum? Let's see what we can do together to bring your story leveraging our decades of experience creatively deploying technology.
Alexander Hann, Communications Specialist, understands the challenges that clients face when they are making decisions about technology. He uses his extensive experience of communicating complex concepts to write about the latest developments in technology in a way that clearly explains benefits for business and technical decision-makers.
Signup for weekly Perspectives of the technologists who bring projects to life.