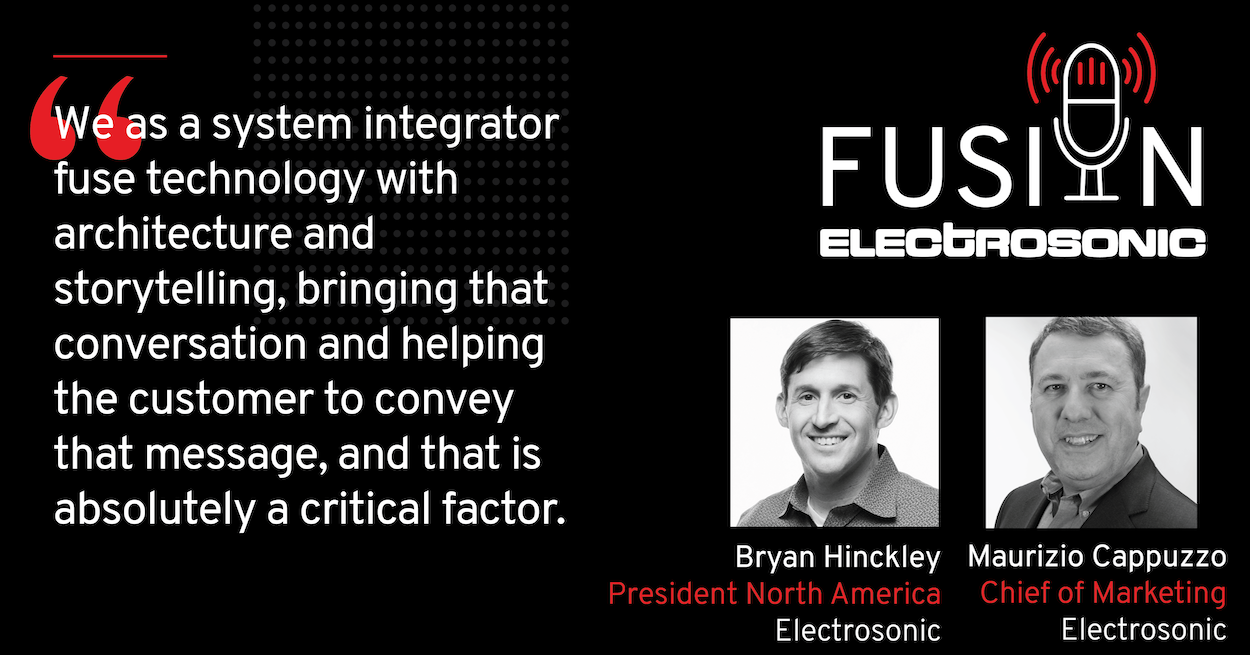 It's Not The Technology That is Exciting. It's The Potential to Create Experiences (New Podcast)
With all of the exciting audiovisual (AV) technology on display at InfoComm 2019, the potential to creatively address new applications is exhilarating. Each year top vendors and a few up-and-coming providers provide insight into what is currently available as well as what is on the cusp of hitting the market.
This year's event included a wealth of intriguing technologies. Laser projectors, short throw projectors, self contained ruggedized projection, flexible OLED displays, transparent LED, innovation in the audio realm, and advances in XR technology. One example that garnered a lot of attention from attendees demonstrated the latest in open frame OLED displays featuring curved waterfalls and tree hanging overhead.
Bryan Hinckley, president of Electrosonic, and Maurizio Capuzzo, CMO of Electrosonic recently joined the ProAv podcast with MarketScale host Daniel Litwin to give their tech and culture perspectives on the effect of the recent InfoComm 2019 conference.
However, with all the excitement the technology sparks, the real story goes well beyond all the flashy specifications. It is about the new experience economy. And more specifically, about the ability to leverage technology advances in ways never imagined before to deliver the type of immersive experience today's consumers crave.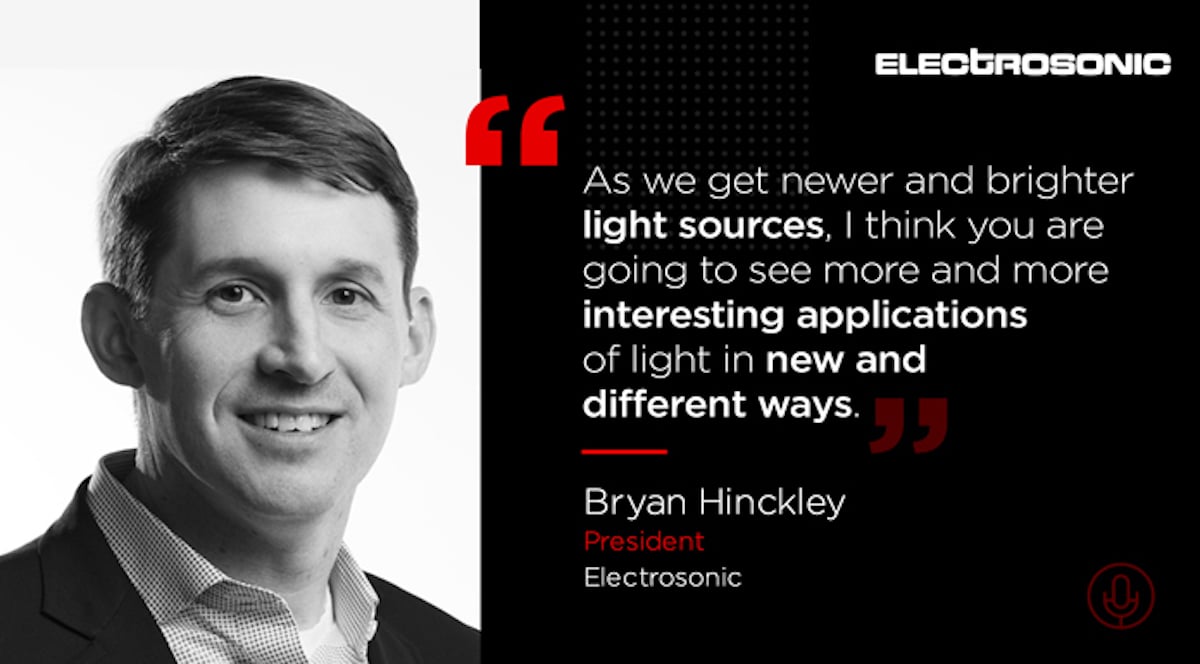 "It is about the story and experience people are trying to create. If you do not have a strong story to attract people outside their house they are not going to come," says Hinckley. "It is the application of technology that allows us to work with creatives, architects, designers and owners to find complete solutions that deliver experiences."
Capuzzo adds, "It really depends on the type of story that you need to tell. I think there will be a continued evolution. Audio still plays a big role here. It is the ability to hear well from any position or being focused in your hearing. It is a critical aspect."
Part of this focus on delivering new experiences is rapidly become a reality as mixed reality solutions evolve and become readily available at a price point that makes sense for more organizations – a topic Capuzzo addressed during a presentation at InfoComm.
"These technologies remove barriers of space and time. For instance, you can follow your team and have the experience of being in the stadium," Capuzzo says. There will be even more development here as machine learning and artificial intelligence evolve. In
Listen in to learn about:
Most impressive booths at InfoComm 2019 (2:10);
Most powerful technology with promising future (7:25);
What are the opportunities for wireless technologies (12:00);
Discussion around the experience economy (14:50);
Which technologies are going to play into the experience economy trend the most? (20:50);
Blending technology into the entire environment to create an experience (24:50);
Navigating difficult customer consultations (27:15);
Discussing the future role for XR technology (33:34); and
How technology interacts with other aspects of our lives (40:50).
Alexander Hann, Communications Specialist, understands the challenges that clients face when they are making decisions about technology. He uses his extensive experience of communicating complex concepts to write about the latest developments in technology in a way that clearly explains benefits for business and technical decision-makers.
Signup for weekly Perspectives of the technologists who bring projects to life.