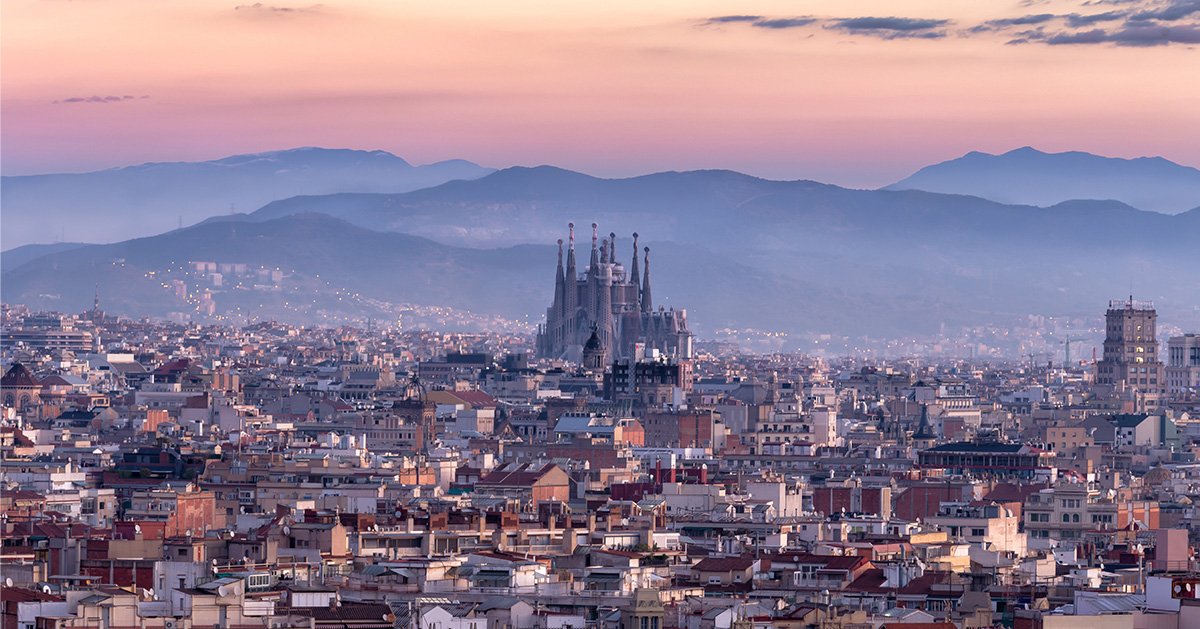 ISE 2023 - Takeaways to create the future workplace experience
The 'big themes' of this year's ISE event highlight one critical factor – the workplace experience matters, not just to employees but also to visiting customers as they engage with the company. Audiovisual and experiential technology is at the heart of that experience because tech-savvy employees and customers expect and demand more.
A great workplace experience is essential for bringing employees back to the office and building relationships with customers when they visit. Delivering immersive workplace experiences is no longer the responsibility of a single partner, rather it takes an ecosystem of partners to create innovative solutions that re-energize the workplace.
So what is workplace experience, why does experience matter and how can partnerships take the workplace experience to new levels?
Re-energizing the Workplace Experience
Although hybrid working has proved productive and efficient, employers recognize that bringing employees and visitors back to the office is essential for re-establishing human connections that drive collaboration, innovation and productivity.
That means reimagining existing corporate spaces to create 'the future workplace experience' – a space that fosters employee and visitor engagement. The challenge is to create a work environment that are inspiring, motivating, energizing and fun so that employees and visitors feel the value of returning to the office.
Experiential technology is an integral part of a solution that can reimagine and energize the workplace. It can transform every aspect of the workplace from innovation hubs and customer engagement spaces to employee gathering spaces and collaborative workspaces.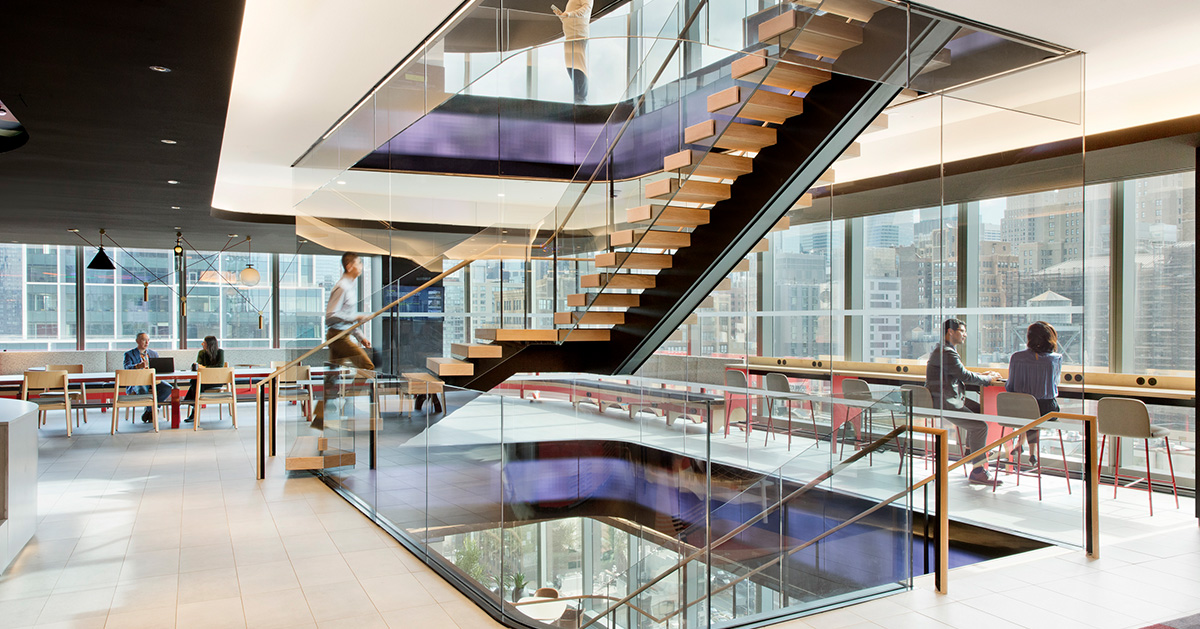 Creating Spaces that Matter
For example, reception areas, lobbies, facades, entrance areas and public open spaces don't just create the first impression of a business for employees and visitors; they allow businesses to create lasting memories that keep bringing people back. They're an opportunity to make powerful brand statements, attract attention, engage visitors and inspire employees.
Innovative projection mapping, stunning LED displays, informative digital signage, immersive video and inspirational audio can transform spaces to create a welcoming, inspiring, brand experience.
Nothing beats face-to-face contact for building customer relationships and driving more sales so it's essential to create an experience that truly engages the audience. An immersive, engaging briefing center experience builds interest, aids selling, impresses and creates a level of branded customer experience that leads to productive discussions.
Together these systems create a 'Total Workplace Experience' that is the foundation of the workplace of the future.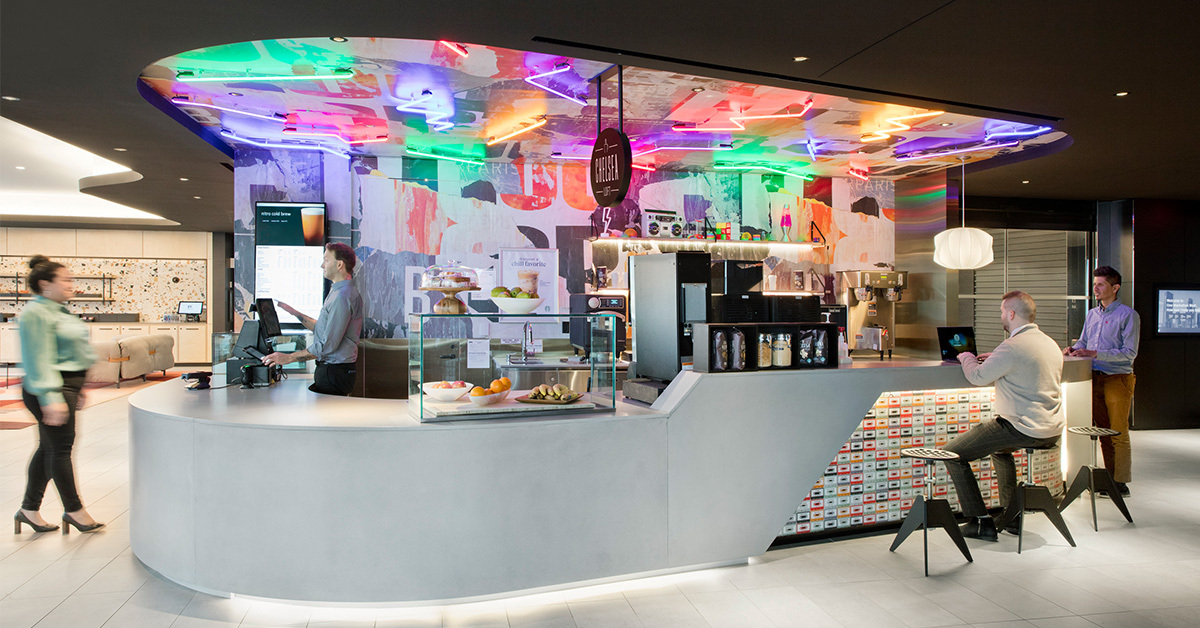 Partnerships for Innovation
The 'Total Workplace Experience' incorporates the latest technologies and solutions to create inspiring unforgettable experiences for employees and visiting customers.
That's important because the pace of technological innovation is rapidly changing how, where and when people work. When it comes to technology some great employee experience examples can be achieved using augmented and virtual technologies, artificial intelligence, facial and voice recognition, polysensory technologies, personalized content and smart machines to create next-generation workplace experiences.
Developing truly memorable experiences requires a holistic, innovative approach to experience development and delivery by bringing together partners who are experts in their field. To achieve this, Electrosonic has built a global ecosystem of trusted partners who collaborate effectively at every stage who can help organizations with their workplace design strategy.
They include specialists in architecture, experience design, experiential technologies, media and content production, control systems and construction with Electrosonic leading as Executive Consultants in Technology Design and System Integration.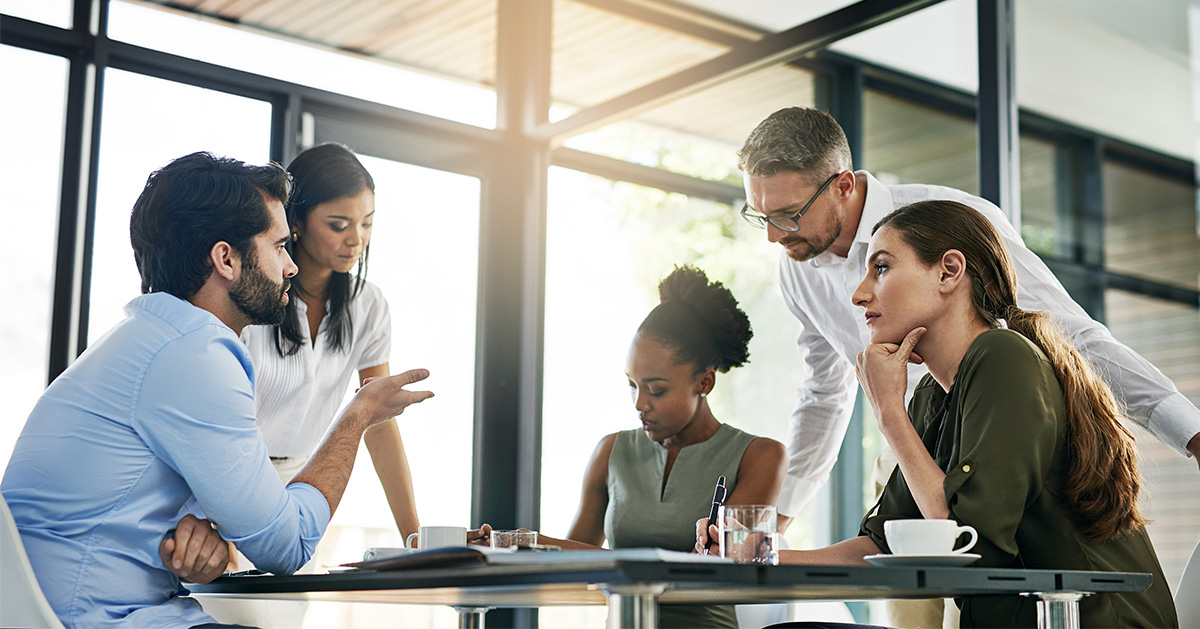 Innovative Technology Solutions
Two great examples of partners who bring innovative solutions to the mix by pushing the boundaries of technology are disguise and HOLOPLOT.
disguise is the platform for creatives and technologists to imagine, create and deliver spectacular visual experiences. By combining the leading experience production software with powerful media server hardware, disguise empowers our partner ecosystem to tell stories that inspire audiences. disguise brings xR, complex video projections and the metaverse to transform on-site installations, brand launches and corporate events.
HOLOPLOT is an innovative audio company from Berlin on a mission to transform the ways in which society engages with sound. To date, this is achieved through the design and development of audio products and tools, which are scalable and flexible, delivering revolutionary audio experiences. From public spaces, live entertainment venues, auditoriums, and concert halls to theme parks.
"Audio should not be a barrier to experience, whether at a live music event, an exhibition or in day-to-day life. Quality audio can help transform the atmosphere of a space - making it more comfortable and inspiring. At HOLOPLOT, we believe in tailored solutions, working closely with creatives and designers to understand their aspirations and vision to deliver great projects." Ryan Penny, Head of Sales at HOLOPLOT.
Partnering with Experiential Design Experts
Collaborating with experiential technology design consultants is the next step in the process to re-energize the workspace supporting your overarching goals and bringing life back into your office spaces.

Victoria Cosgrave, Field Marketing Manager, Enterprise at Electrosonic, has wide-ranging experience of technology within professional services, financial services, infrastructure, transport, pharmaceuticals and government. Her knowledge and experience enables her to write about the technological landscape and the issues facing clients with great insight.
Signup for weekly Perspectives of the technologists who bring projects to life.