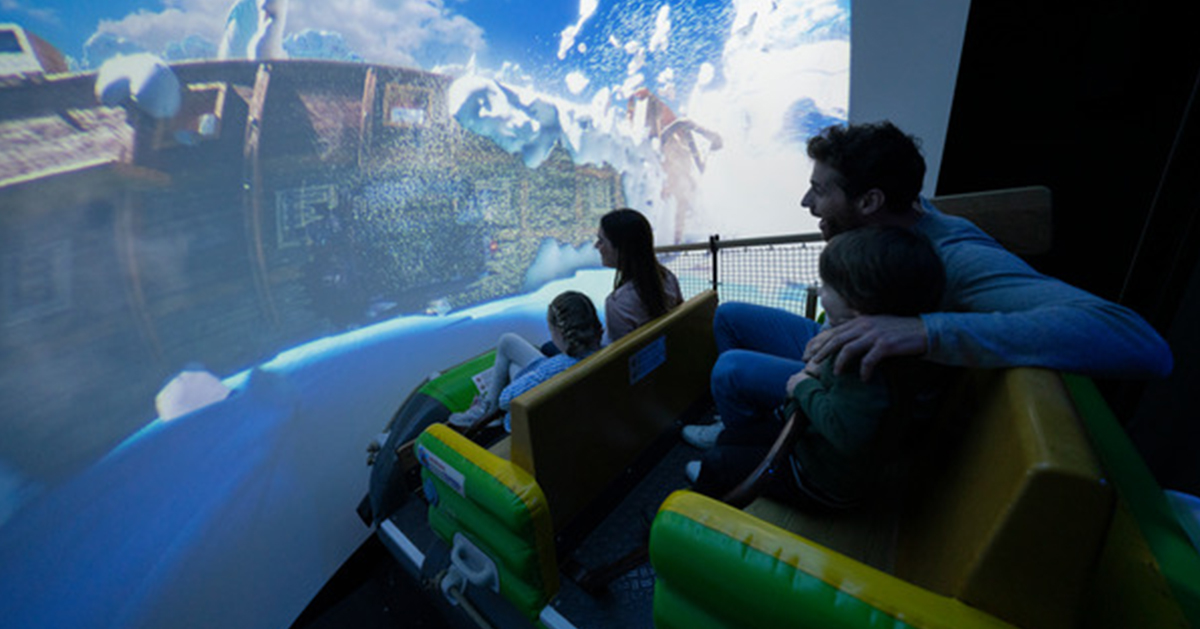 Ensuring You Deliver a Positive Guest Experience During Challenging Times
In the first blog in this series, we explained how innovative technology can help leisure operators reopen and run their facilities safely as lockdown begins to ease.
Now, with restrictions easing further in many countries around the world, the challenge is to build on a safe operating environment and create the best possible guest experience and engagement.
The emphasis is on "positive experiences." As people become more confident about visiting leisure facilities and behaving responsibly, the safety measures should become an "invisible" part of normal operation. The focus, then, is on heightening the quality of the experience.
As the lockdown eases, visitors will continue to engage with experiences with an even higher expectation of their digital capabilities, because technology has become a part of the new normal in daily life in ways we haven't seen before.
So, as loyal visitors are already returning to their favorite existing facilities, it's important for operators to welcome and reward them with new experiences before restrictive measures end and crowds return in force.
By considering innovative technologies, operators can further enhance their existing facilities and add exciting new experiences. The goal is to keep visitors coming back and begin to restore revenues that were lost during lockdown.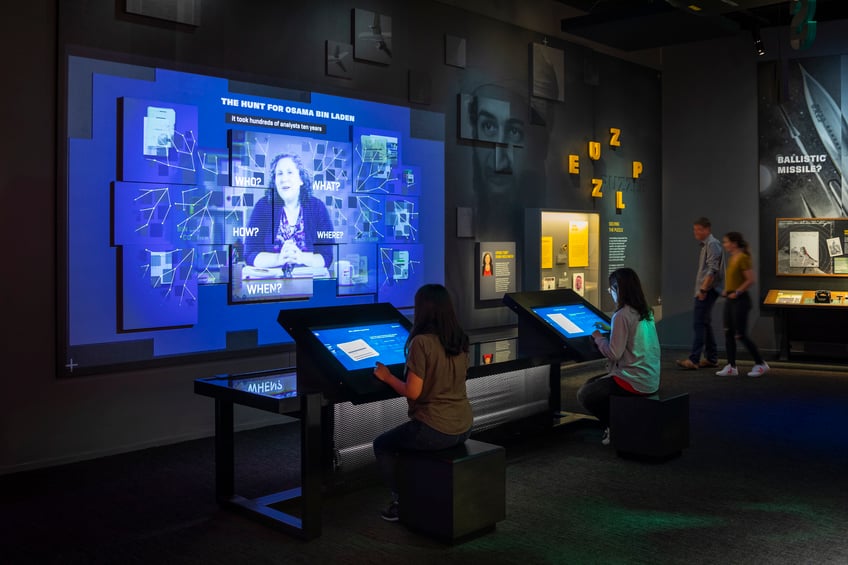 Think 'Experience Technology'
When you're creating new guest experiences, the key message is that technology for its own sake is not important or beneficial. There is greater value to be achieved in using technology to tell stories and creating great experiences by drawing on the combined talents of experts in different disciplines.
Experienced technology consultants begin with the story, not the equipment, and help operators focus on the messages and information they want to communicate. Then, an exploration of how technology can achieve that can be undertaken without getting into equipment specifics.
Consultants then work with early-stage partners like architects, audiovisual consultants and content developers, highlighting how technology can take their story forward. This excites clients, because they can see and visualize how experience technology related to storytelling can transform the way they engage with guests and visitors.
This innovative approach can open exciting new opportunities in leisure facilities and create a guest experience that is positive and exciting in the "new normal."
Small Is Beautiful
Great guest experiences don't have to be large in scale. By using innovative technology and creative design, operators can create exciting new experiences packed with big-budget features, even in small spaces, opening a clear path toward making the most of existing space and creating new experiences without major initial investment.
Consider the Snorri Touren dark ride at Germany's Europa Park. In an area of just 500 square meters, the ride manages to incorporate many advanced, innovative features normally found on larger installations.
Dome projection, integrated media, Peppers' Ghost, waterfall projection, projection mapping and movie-image quality, powerful multi-track audio and fully uncompressed 4K content on 17 screens are integrated into a very small space to create a truly immersive attraction on a very small scale. These features deliver premium visitor engagement and a memorable, impactful experience that far outsizes the physical space it takes place in.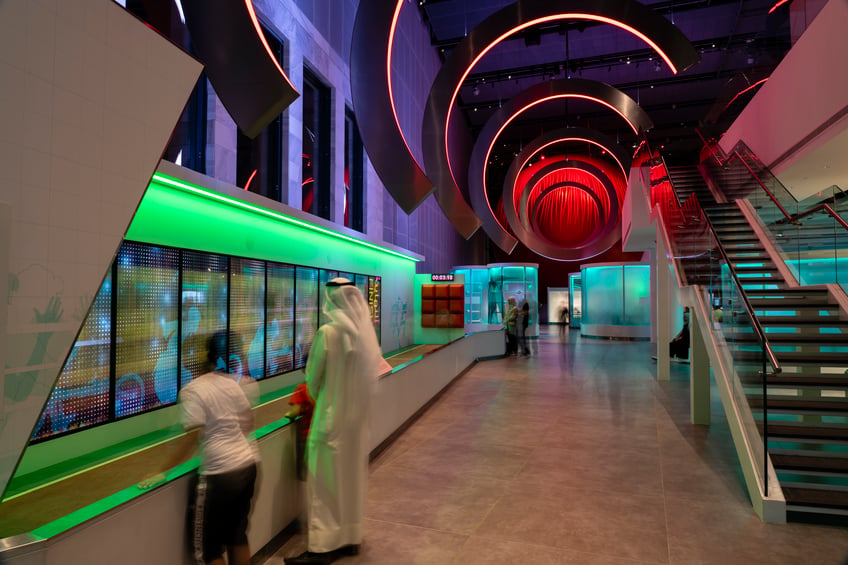 Make Guests Part of the Experience
For museums and visitor centers, interactivity is a must, and touch-free technology makes this a safe, practical reality in the post-lockdown transition period. But, what if experiences could go further by using innovative technology to make the guest experience even more immersive and exciting?
In Washington's International Spy Museum, for example, visitors take on an undercover mission following a brief interrogation at the outset of their experience. The information is used to personalize a custom spy profile, which is stored on an interactive lanyard that is used throughout the experience.
Their mission is to complete a series of tasks by analyzing clues, maintaining cover, finding and contacting sources and collecting intel — all by interacting via RFID with immersive exhibits throughout the museum. Each time they interact, their performance is monitored to build a mission profile that measures their success as a spy.
Forget crowds following static exhibits; innovative technology creates a safe, socially distanced, personalized and immersive gaming environment that can truly engage visitors with a positive experience.
Partner with Electrosonic to Bring Engaging Experiences to Life
Adopting innovative technologies like these is key to creating a safe positive guest experience in the post-lockdown leisure facility.
Electrosonic can help, drawing on 55+ years' experience in creating great experiences and a depth of expertise in leveraging these innovative technologies to leave a memorable impact where people live, work and play. Our Technology Master Planning process can help develop and deliver the optimum solution for your leisure facility, helping you rebuild an exciting, safe and profitable business.
To learn how to get started, contact Electrosonic today.
Victoria Cosgrave, Field Marketing Manager, Enterprise at Electrosonic, has wide-ranging experience of technology within professional services, financial services, infrastructure, transport, pharmaceuticals and government. Her knowledge and experience enables her to write about the technological landscape and the issues facing clients with great insight.
Signup for weekly Perspectives of the technologists who bring projects to life.