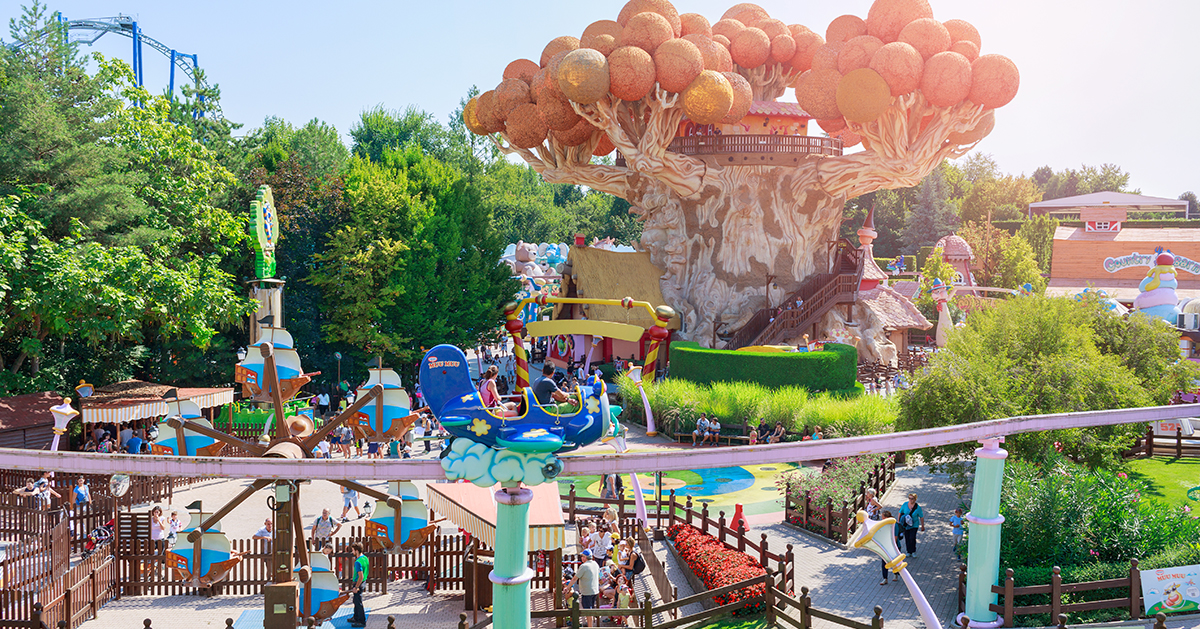 The Link between Sustainability and Innovation in the Leisure Industry
At Electrosonic, we've talked at length about exciting innovations that are both shaping theme parks and other leisure and entertainment experiences today and waiting just around the corner to drive the attractions of the future.
While those technological leaps and the integrations they make possible are certainly paving the way to a more connected, holistic and immersive experience powered by attraction technology, there are also significant considerations to navigate surrounding theme park sustainability.
Crafting an environmentally friendly theme park that's equally cutting-edge and attractive to visitors is possible, but requires careful attention to how the technology solutions operators implement can blend into a holistic approach to protecting our shared environment in the process.
A sustainably minded environment is also attractive to and respected by visitors in and of itself, meaning it can drive brand loyalty, more visitors, overall, and revenue growth.
As leisure attractions become part of multi-day destinations, what can they learn from other sustainable tourism destinations about using innovations to find a balance between entertainment and sustainability? How can you incorporate increasing levels of technology and powerful integrations into theme parks and other leisure and entertainment experiences while being environmentally conscious?
Let's explore.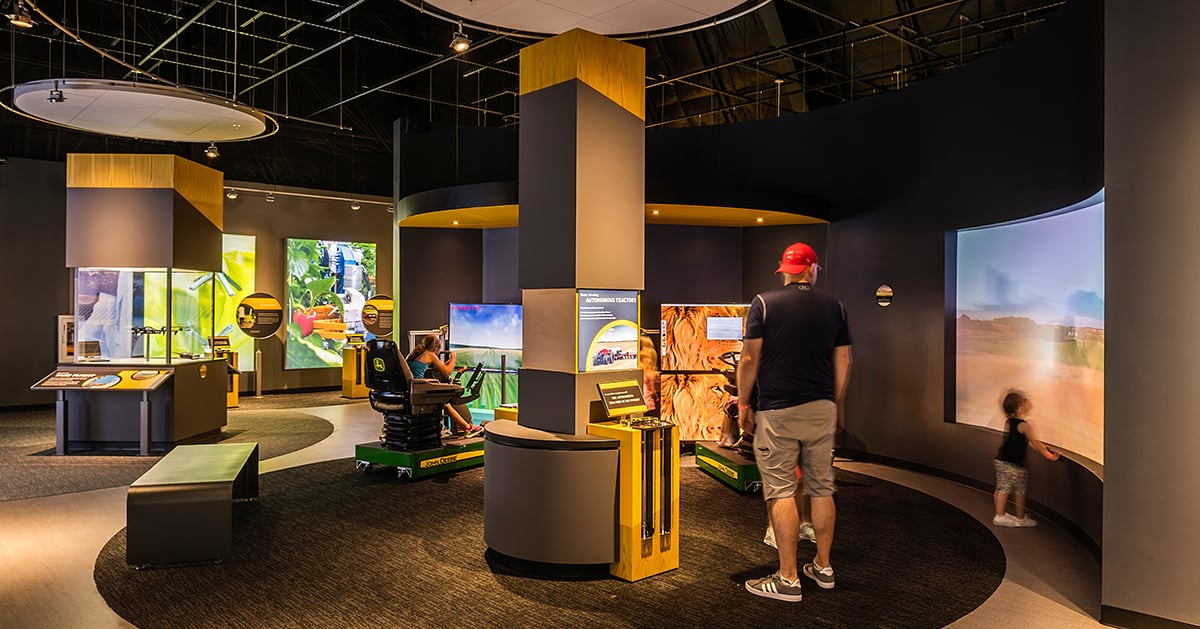 How the Use of Technology and Careful Monitoring Lower Environmental Impact
Creating environmentally conscious, green attractions is no different than the planning of any aspect of a cutting-edge, technology-powered immersive experience – it begins with thorough consideration of every angle of a proposed suite and robust planning.
Via careful planning, technology can actually empower theme park operators and other experience owners to manage and even lower energy usage.
For example, as every company the world over looks for ways to be more environmentally responsible, technology integrations can deliver actionable insights that bring that vision to life. For example, robust analytics regarding light usage in specific areas of the park could lead to insights about when lights could be turned off, lowered, etc. to conserve power. Every bit counts.
Further, innovative measurement tools can monitor other resource usage, such as water for rides or guest consumption and use, and apps and other mobile experiences can provide insight into the guest experience that empowers decisions about how to meet their expectations in the most sustainable way possible.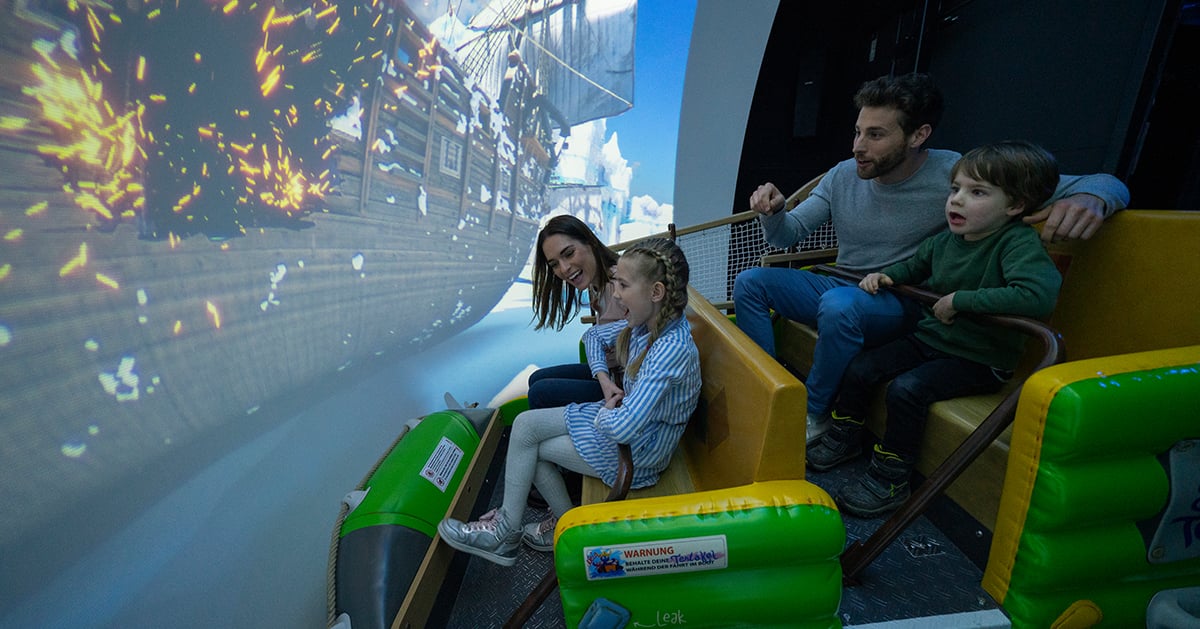 Elevating Social Impact and Overall Governance Strategies
Beyond tools and strategies that have a literal and measurable impact on an attraction or theme park's environmental footprint, operators can help engineer better practices by highlighting their commitment to sustainability to guests and educating them on the ways they can play a role in shrinking that footprint.
Attractions can act as role models of sorts by highlighting the benefits of shifting to a more circular economy where all elements can be reused at different points in their overall life cycle.
Theme parks and other leisure operations can also help their sustainability goals and initiatives trickle down from employees to guests with thorough education. Employees desire work environments that recognize and actively work to mitigate their environmental impact, and educating employees on ways a particular experience does just that can empower them to act as ambassadors for the experience when interacting with guests.
Technology solutions and digital channels can also play a literal role in spreading the word about how guests can help the theme park or experience lower its overall footprint. By broadcasting helpful tips to digital signage throughout a theme park, using social channels to encourage action and highlight sustainability efforts, and being transparent in every area of operations, the overall impact of sustainable initiatives can be multiplied.
Finally, adopting an overall culture of progress and commitment to sustainability in governance can back up all of these initiatives. Joining sustainability programs can highlight the overall direction of an organization, and strategic planning can lead to improvements to outdated systems and position brands as a leader in the march toward a more environmentally conscious future. Examples of industry-wide commitments are everywhere – for example, Expo 2020 in Dubai (which will retain 2020 branding but take place in 2021, has a significant theme of sustainability.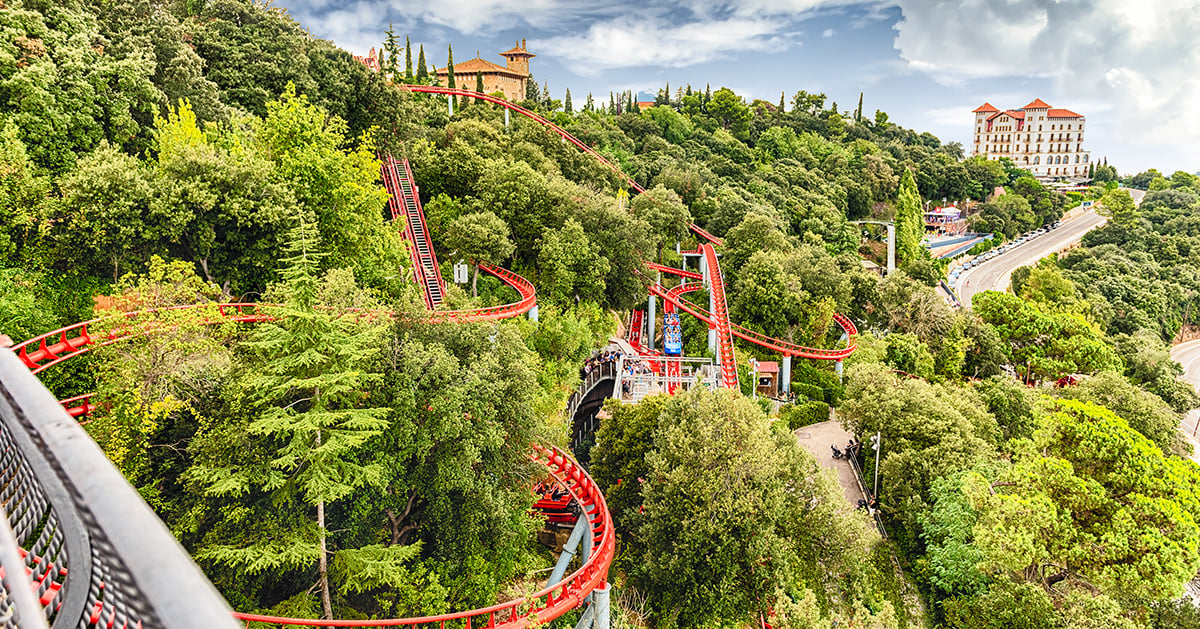 Offsetting the Impact of Technology Solutions with other Sustainable Initiatives
Technology has a role to play in lowering its own environment impact, as does careful strategic planning – but classic examples of sustainability initiatives can also be put into place at theme parks and leisure experiences to lower their environmental impact.
For example, operators can:
Leverage natural shade and canopies that create comfortable spaces for guests to rest without requiring excessive air conditioning
Purchase or produce green energy to power attractions and other elements of the park
Cover large parking areas with solar panels to produce cleaner energy
Reduce single-use plastics (silverware, water bottles, straws) and other harmful contaminants in dining and other guest experiences and offer biodegradable options to replace them
Encourage the use of refillable containers for water
Provide more sustainable transportation, both in the park and to and from local hotspots, to reduce emissions from guests' vehicles
Offer clear recycling locations and incentives for guests and employees
Go paperless, which has the added benefit of playing into guests' growing desires for holistic digital experiences
All of these strategies can help offset energy use by the innovative technologies guests have come to expect, helping operators strike a balance between exciting, immersive experiences and the kind of social responsibility consumers are increasingly demanding.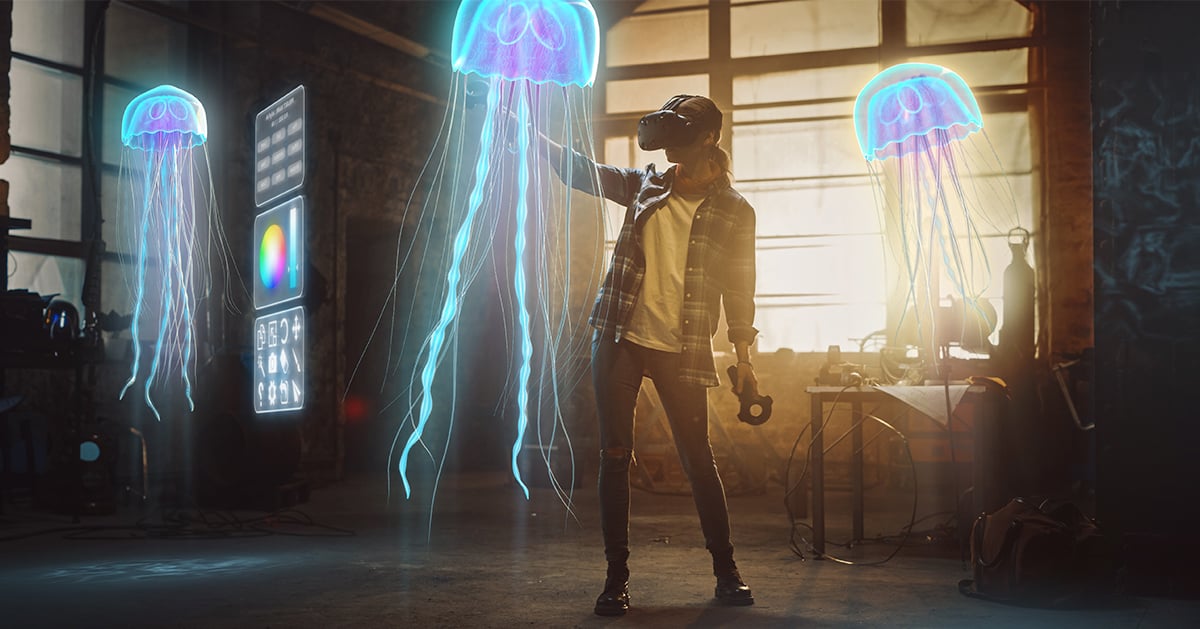 Contact Electrosonic Today
By integrating responsible and sustainable management goals, backing progress on those goals with data and analytics provided by technology, and incorporating a range of other strategies throughout experiences, attractions operators can have a lasting direct and indirect impact on the local environment and community.
This not only creates a better shared environment for us all, but builds goodwill that keeps guests returning to your park. In other words, ensuring you uphold a commitment to sustainability and to upgrading technology to match changing demands drives revenue and positive business outcomes.
To learn more about how Electrosonic can partner with you from design to implementation and beyond in crafting a more sustainable theme park or leisure experience, contact us today.
Electrosonic's Editorial Team is a group of technology experts who bring specialist knowledge and experience to write with insight on all aspects of technology from strategy to blue-sky concepts, human factors and the importance of professional support throughout the life cycle. They bring a true end-to-end perspective on technology in business.
Signup for weekly Perspectives of the technologists who bring projects to life.