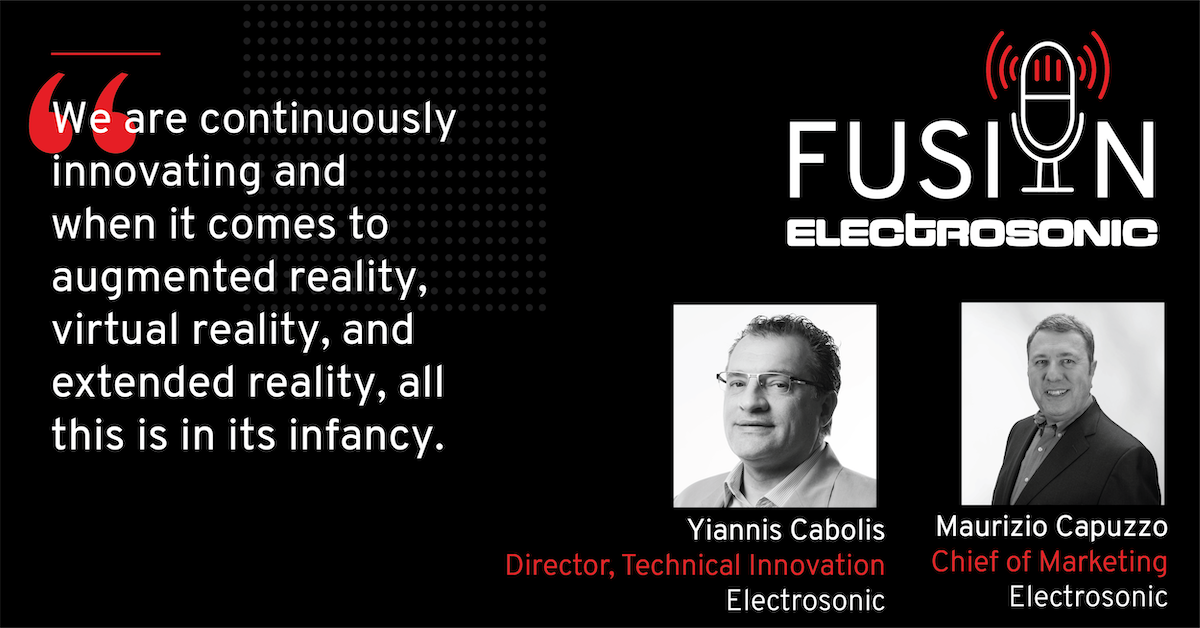 Unpacking the XR Revolution (New Podcast)
We are in the beginning stages of a true revolution – the extended reality revolution. Although some components have been around for a handful of years, the current level of maturity, understanding and access to content is proving to be a difference maker.
In this inaugural episode of Fusion with Electrosonic, CMO Maurizio Capuzzo, and Yiannis Cabolis, director of technical innovation, share their thoughts with host Daniel Litwin on the extended reality (XR) technologies that are captivating the world.
Are you ready to be a Pro AV insider? The new Electrosonic podcast Fusion combines architecture, storytelling and technology to explain this unique industry. We detail how the art of engineering creates the kind of immersive experiences modern stakeholders crave. Fusion is a podcast you don't want to miss!
Virtual reality, augmented reality and mixed reality each have their own role in delivering what is now known as the extended reality experience, explains Cabolis. "Experience is the key word. It is important to look at them as ingredients rather than formats that opposed another," he says.
As immersive technology blurs the line between the digital and physical world, it is important to look at how organizations can use the technologies, adds Capuzzo. "From this perspective we look at this as the method is always imposed by the object," he says. "We are disciplined about understanding these ingredients with technology master planningTM. How can we arrange these experiences and bring a range of new benefits to the business and the consumers?"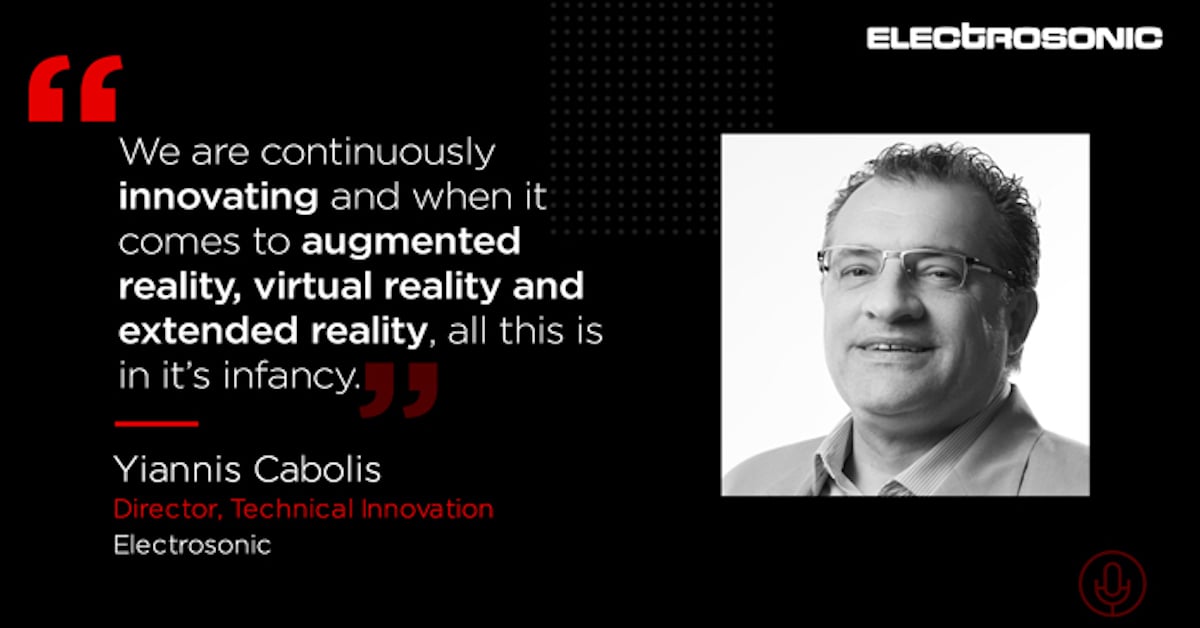 According to Cabolis, augmented reality (AR) has a lot going for it, especially when considering the many potential applications – beyond entertainment. "Training a surgeon how to do microsurgery; being able to see virtualized versions of real subjects; being able to look at a piece of mechanical technology or avoiding the step going into a wind tunnel for testing," he says. "It is something that marries a lot of the parts of the technologies. It also allows you to share the experience with others as well."
Capuzzo adds, "With AR technology we overlay digital information over physical spaces – changing the perception of what people are actually seeing. Google and apple development kits are expanding the applications for consumers and B2B," he says. "Field services to fix things onsite and understanding how complex machinery works. Training teams to deal with different technical inquiries can better prepare people to do their job."
Mixed reality is currently the most complicated to deliver – but it also delivers the most memorable experiences. Unfortunately, at this point, the hardware is sometimes a barrier. After all, the sense of smell is hard to deliver.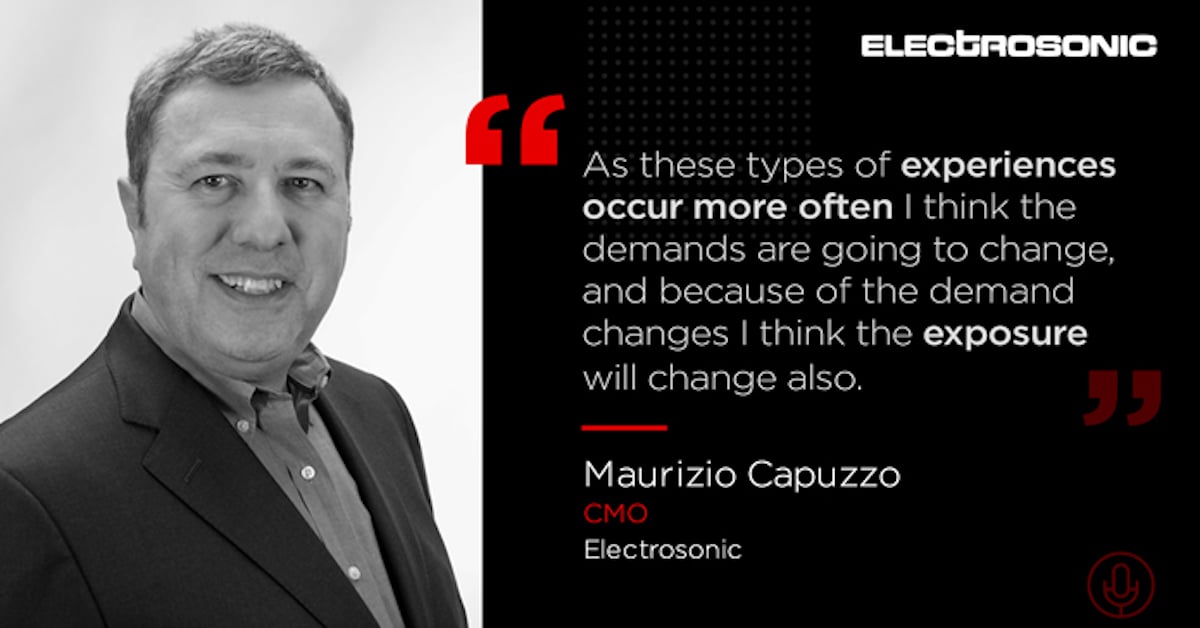 The AV industry has the potential to surface as the leaders as extended reality continues to mature, explains Capuzzo. After all, the AV industry is flexible and most primed to take command of XR applications, IT networks and the creative delivery that makes it to the consumer. "We are continuing to see innovations and enhancements that will bring down costs and expand applications," he says. "However, content will be a big area of development – as big as the hardware."
Cabolis agrees. "AV has always been centered on the user experience," he says. "When we start talking about all these technologies we are not talking about an individual box. It is a lot of ingredients. We have been trained to put things together."
As these technologies continue to expand, "The opportunity is to find the sweet spot where the human factor can really add concrete outcomes," says Capuzzo. "Beyond the buzzword, it is finding where the digital layers can add value to a worker, task or initiative has been performed. This is the beauty of the journey."
What is extended reality and which variation is showing the most potential? 2:15
Understanding Virtual Reality (7:24)
Understanding Augmented Reality (14:20)
Understanding Mixed Reality (24:49)
Where will the AV industry fit into the growth of XR (28:30)
What was the interest level in extended reality at InfoComm? (37:50)
Extended reality role in the experience economy (40:33).
The future for extended reality (46:25)
Alexander Hann, Communications Specialist, understands the challenges that clients face when they are making decisions about technology. He uses his extensive experience of communicating complex concepts to write about the latest developments in technology in a way that clearly explains benefits for business and technical decision-makers.
Signup for weekly Perspectives of the technologists who bring projects to life.