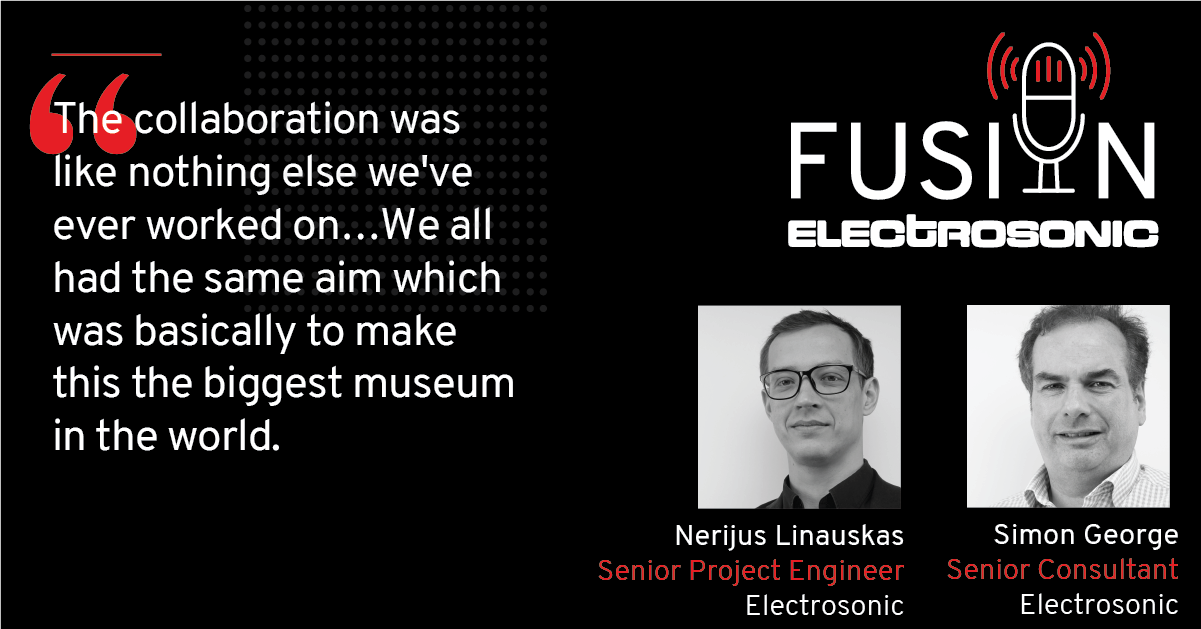 What does it take to deliver the world's largest museum (New Podcast)?
It's not every day that you can be involved in delivering the world's largest anything. That is part of what makes the Sheikh Abdullah Al Salem Cultural Centre so unique and intriguing. Designed and constructed over a five-year time period, the culture center in Kuwait is the world's largest museum complex. It contains 23 galleries, 800 exhibits, a 4D theater and a 1 million-liter aquarium. As a key player in its creation, Electrosonic was awarded the 2019 Best Museum Project by Commercial Integrator's Integration Award.
Obviously, taking a project of this scale from concept to reality is a massive undertaking involving numerous parties coming together as a truly collaborative team to passionately bring the museum to life.
In this episode of Electrosonic's Fusion podcast, host Daniel Litwin spoke with two key players on the Electrosonic team Simon George, senior entertainment consultant, and Nerijus Linauskas, senior project engineer. The 45-minute discussion covers the entire process from the initial pitch to the preparation, design and deployment including the challenges associated with delivering the multitude of exhibits at this museum.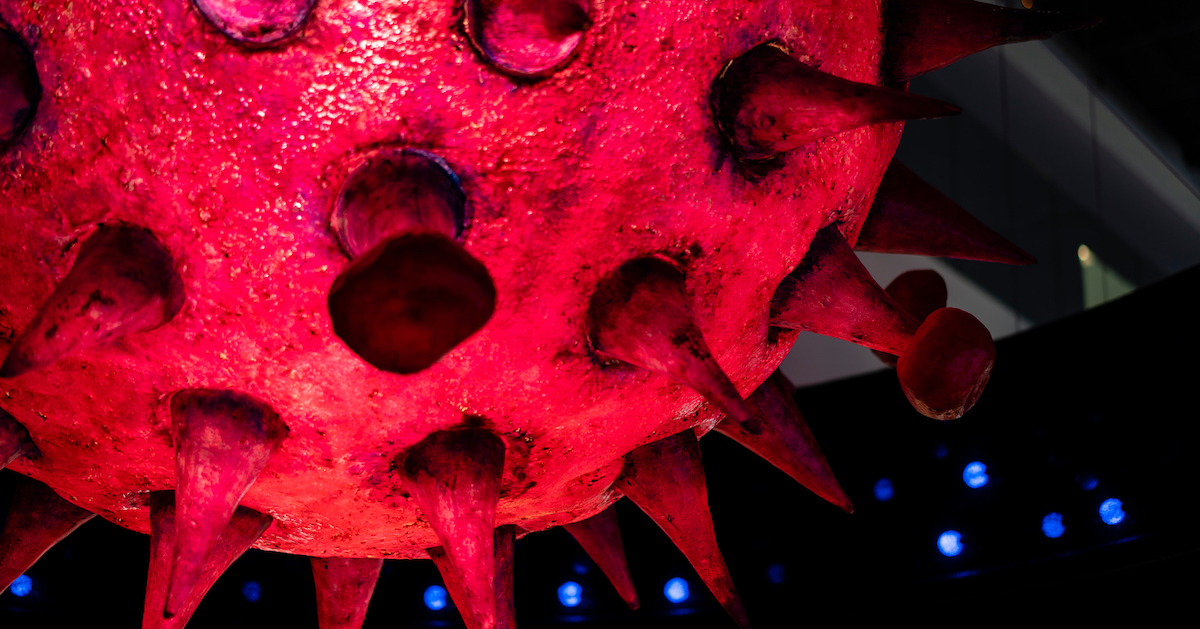 The key thing to remember is that people planning these museums are passionate about what they are doing. You very quickly become excited and passionate about the project as well," says George. "That is really a key element. If you do not have passion, you will not design something that sends the message they are trying to get across. It is about far more than projectors and screens. It is about helping to tell the story. You cannot fake this. Passion is the most important part."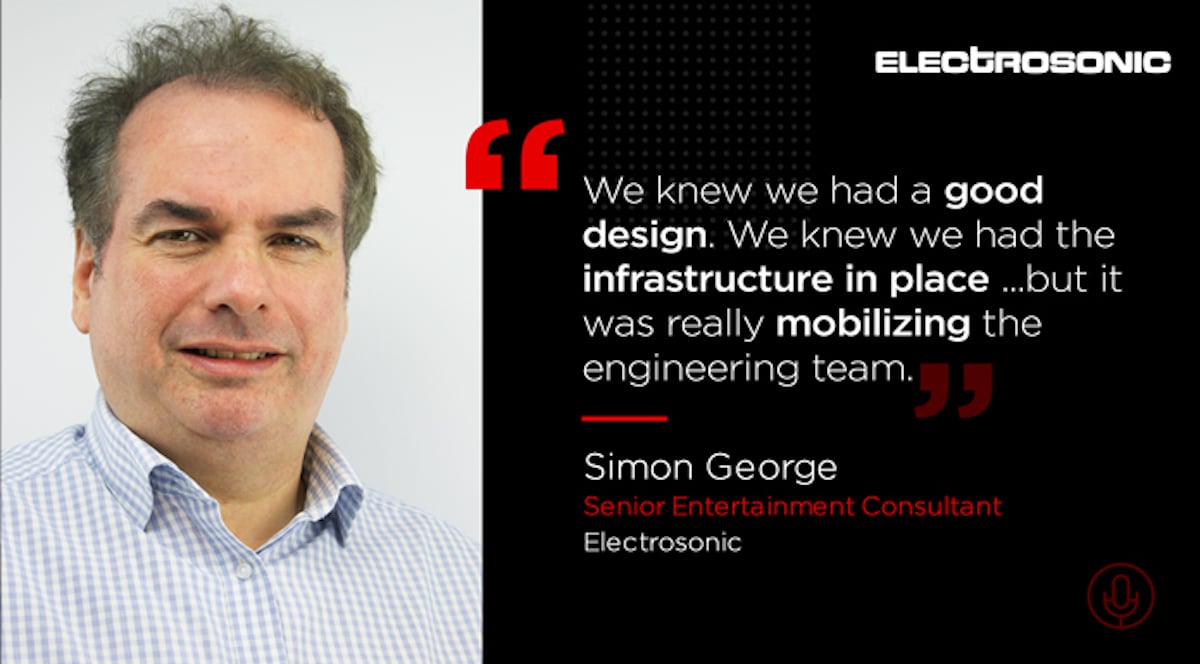 While being able to combine entertainment with education was one of the most exciting components of this project, it also had some significant challenges, explains Linauskas. "We had to evaluate whether the structure could withhold the movement of the seats inside the sphere. We had to look at rigidity without interrupting guests outside the cinema. It was just a matter of making sure it all worked as planned," he says.
Electrosonic was involved at the earliest stages, initially serving as consultants helping to ensure that the project was achievable within the budget. This role was crucial at which point Electrosonic was awarded the project integrator.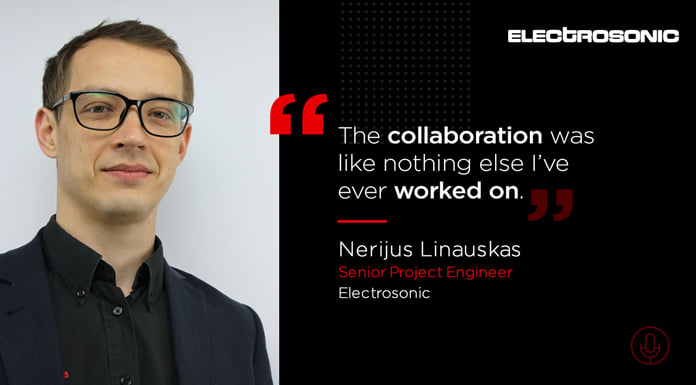 Understandably, many organizations including key competitors worked on various components of the project. One of the key considerations was ensuring that everything remained consistent across each of the museum sectors. Fortunately, everyone involved embraced the common goal. "Collaboration was like nothing else I have ever worked on," says Linauskas. "We had the same aim of effectively delivering the biggest museum in the world."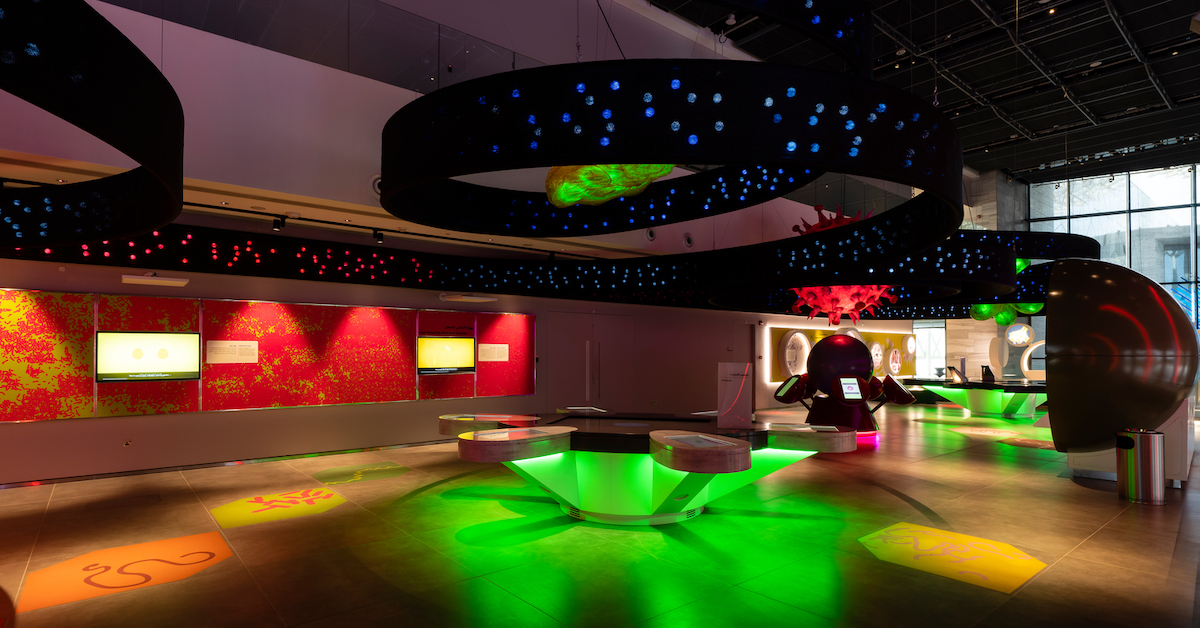 Key topics of discussion
Significance of Top Museum award (3:13)
Where did Electrosonic contribute, and what was it like being part of these creative conversations? (8:15)
what were the design aspects that excited the team? (10:52)
How is the industry evolving (16:08)
How did You mobilize to meet the deadline? (18:56)
How did Electrosonic aim to keep consistency and quality through collaboration (24:54)
Is this project reflective of how the industry should embrace partnership and collaboration? (27:28)
How did you source materials needed to ensure success for the onsite team? (28:59)
Discussion of physical conditions that posed challenges. (32:29)
How did customs impact work (34:15)
What were some of the final steps you had to take to polish off the project? (35:44)
Once the doors were opened how was it received? (38:29)
Was the client pleased with the final outcome? (40:31)
What project standards did Electrosonic set with this project? (41:44)
Alexander Hann, Communications Specialist, understands the challenges that clients face when they are making decisions about technology. He uses his extensive experience of communicating complex concepts to write about the latest developments in technology in a way that clearly explains benefits for business and technical decision-makers.
Signup for weekly Perspectives of the technologists who bring projects to life.