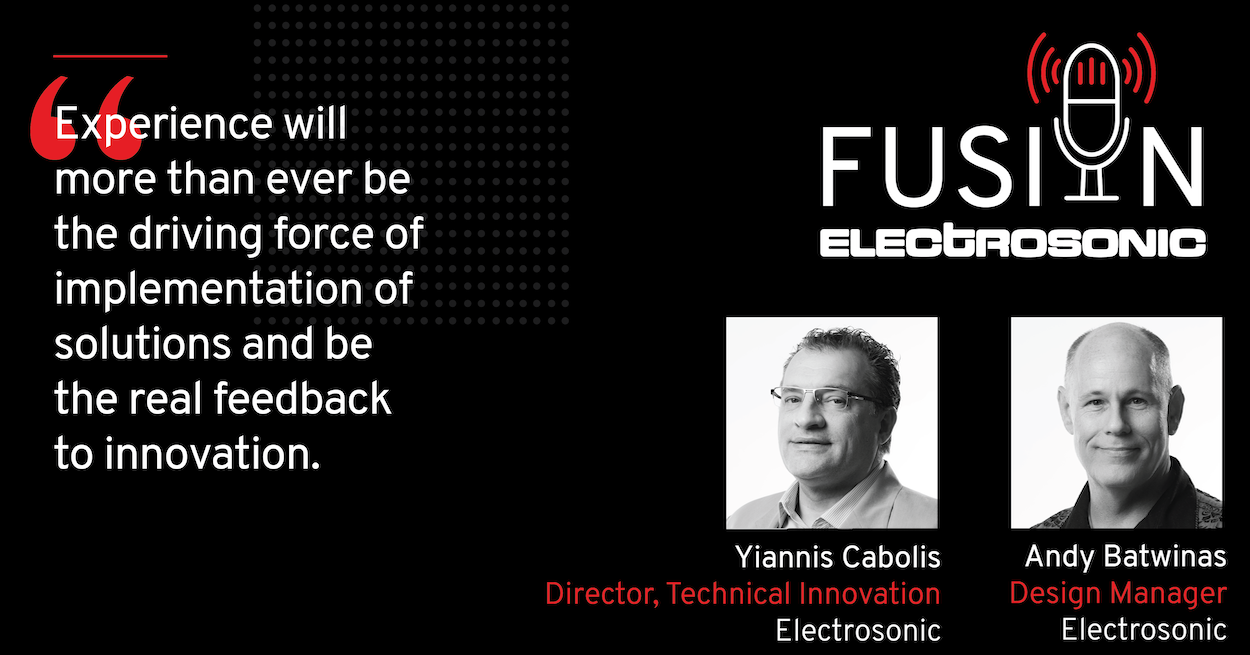 Why Smart Design Matters in a Converged Environment [New Podcast]
Back in 2019 we dedicated a lot of time in discussing the 5 trends key trends driving the audiovisual industry. When you look back those advances are still as relevant then as they are now and the convergence of those trends bring all the trends paints a clear picture about the importance of smart design.
The ongoing convergence is significantly impacting how we design and deploy projects. After all, it's not just about individual technologies. Successful AV deployments today are a result of collaboratively looking at how to apply available technologies to meet evolving requirements while creating smart and immersive environments.
This doesn't just happen. It takes cohesive design, new levels of multidisciplinary collaboration and the foresight to build all-encompassing master plans.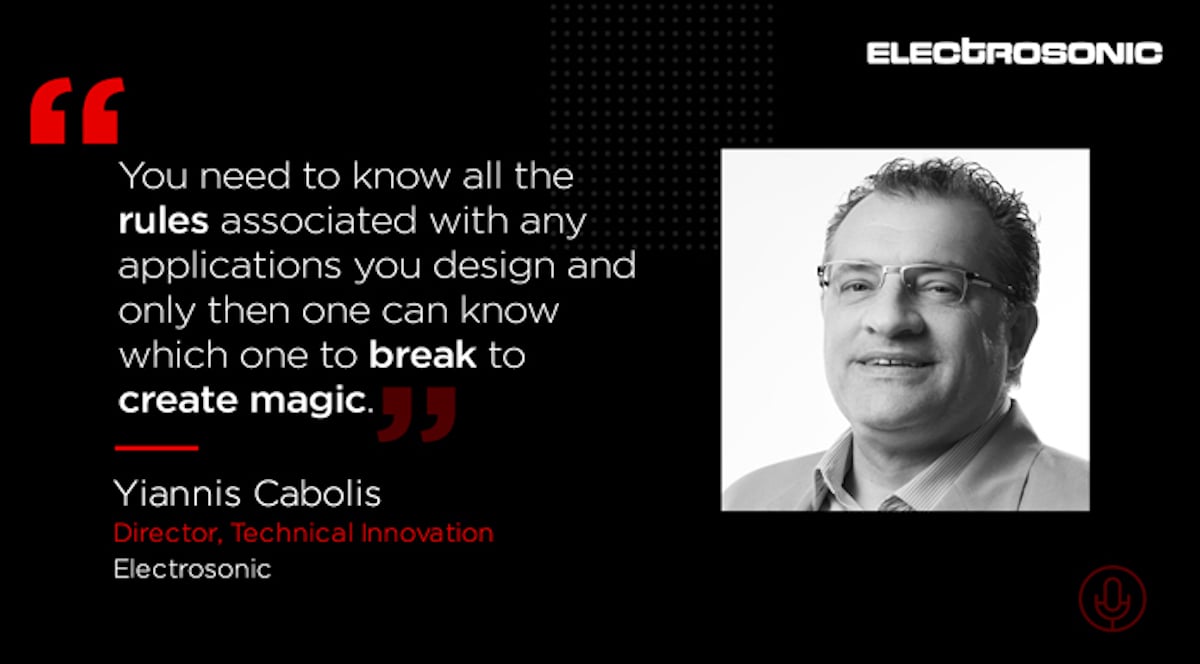 Two of Electrosonic's visionary minds – Director of Technical Innovation Yiannis Cabolis and Design Team Leader Andy Batwinas – recently recorded a podcast with Marketscale Pro AV's Daniel Litwin.
ProAV Podcast Featuring Yiannis Cabolis and Andy Batwinas
During this podcast, Yiannis and Andy discuss the ongoing trend towards a heavily converged experience centric deployment.
Listen in to learn about:
How the rise of integrated technologies is impacting collaboration between industries (5:32) ;
Some of the missed opportunities, pitfalls and challenges in this experience-focused environment (9:32);
How an emphasis on experience is driving AV design forward (13:07);
What convergence actually looks like in a creative project (19:29); and
How a deeper consideration of visual, acoustic and network designs is impacting the process of delivering the desired experience (28:41).
Alexander Hann, Communications Specialist, understands the challenges that clients face when they are making decisions about technology. He uses his extensive experience of communicating complex concepts to write about the latest developments in technology in a way that clearly explains benefits for business and technical decision-makers.
Signup for weekly Perspectives of the technologists who bring projects to life.