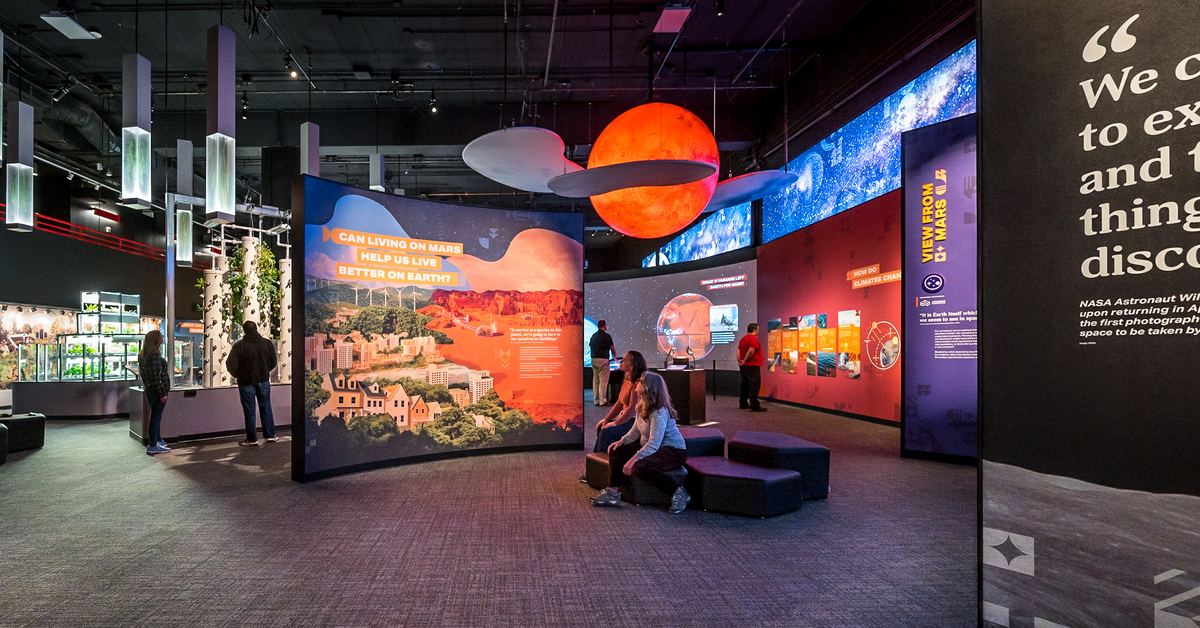 Museum technology trends: A force for social and community impact
This year's 2023 American Alliance of Museums (AAM) annual meeting focuses on 'Social and Community Impact' through People, Power, Plant and Possibility. As the introduction to the event states, "Museums are vital infrastructure, sustaining healthy, inclusive and resilient communities by enriching education systems, bolstering economies, strengthening societal cohesion, improving peoples' well-being and beyond".
That's a big responsibility for museums and a major challenge for the people who manage them, but how far does it reflect recent trends in the industry and how achievable is this vision?
At Electrosonic we believe that technology can play a key role in transforming the personal museum experience for all visitors by ensuring inclusivity and exploring issues that have a greater social impact.
This article looks at museum technology trends reported by the Museum Innovation Barometer, an annual global study that analyzes the status quo in the museum field and also examines three important factors driving change – Inclusivity, Community and Personalization – and provides examples of museums already embracing the principles.
Museum technology trends
According to the Museum Innovation Barometer 2021, some 80 percent of respondents consider new technologies important, very important or extremely important – a significant increase of around 10 percent on results in the previous study.
The study asked respondents about the reasons for introducing new technologies:
90 percent reported 'to attract more visitors'

85 percent stated 'to improve the relevance of content creation and mediation'

83 percent wanted 'to diversify the audience of the museum'

77 percent aimed 'to attract more on-site visitors'
The Barometer also reported on the most popular museum technology trends - what new technologies, tools and digital formats had respondents implemented or planned to deploy:
78 percent reported audio and video elements as their primary investment

67 percent had introduced online exhibitions – essential during the pandemic

59 percent had deployed visual information displays

52 percent had introduced projections
Looking at the future of the museum, plans varied widely:
47 percent were planning to use smart objects

42 percent were considering interactive surface and responsive environments

33 percent planned to use augmented and virtual reality, spatial audio and 3D elements.
However, less than a quarter of respondents said they were considering 4D elements, speech interaction, holographic imagery, gesture and motion control or wearable devices.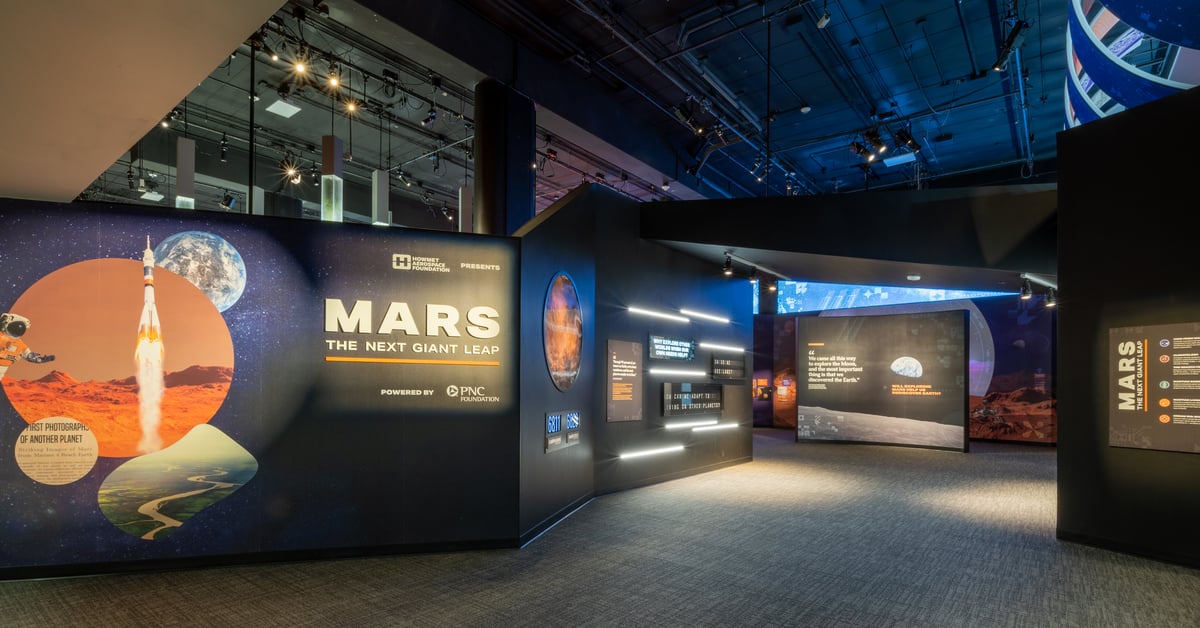 Three factors driving change
Electrosonic works closely with museums worldwide and in discussions with operators and their teams, three factors shape the future of museums - Inclusivity, Community and Personalization.
Inclusivity - Operators recognize the importance of reimagining the museum experience to attract and meet the needs of a more diverse group of visitors within the community. Practically, that means reaching out to a more diverse audience and ensuring every visitor can access content and fully engage in the museum experience.
Community - The pandemic helped operators realize that museums can go beyond their core function and serve as local entertainment and cultural gathering spaces. Museums now have an even greater opportunity to drive engagement with local communities by using their facilities to host events, exhibitions, and public or private celebrations and activities. In addition, operators are transforming museums into destinations for the local community by activating under-utilised indoor or outdoor spaces.
Personalization - Increasingly, operators are asking, "How can we offer a visitor an experience that is unique to them while sharing the space with others?" They are considering new ways of making content shareable and immediately available but delivered uniquely based on visitors' preferences or needs.
We've seen examples of museums offering personalized experiences through apps on visitors' mobile devices, augmented or extended reality, translation services and soundscapes. They're also creating 'Instagram moments' encouraging visitors to share their personal experiences across social media platforms.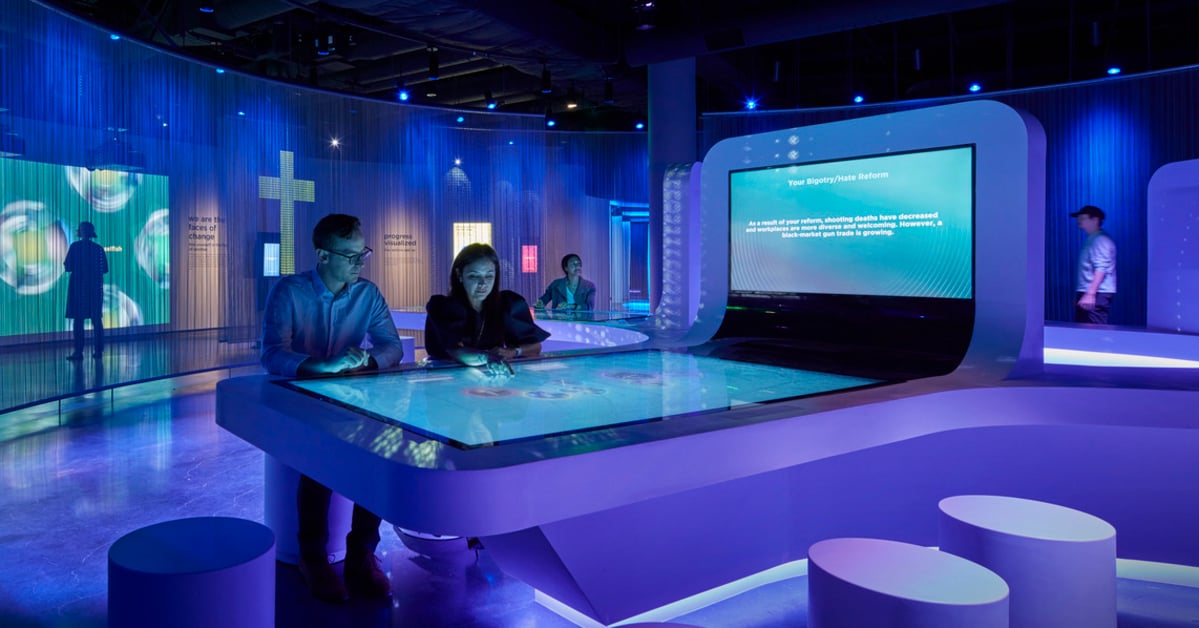 Towards the polysensory museum experience
Electrosonic believes that the museum technology trends and the implementations we're seeing will help operators achieve AAM's vision for 'Social and Community Impact'.
Together these trends are creating the 'polysensory museum experience'. That's essential for meeting the needs of visitors with sensory impairments or other requirements, but it can also create a more holistic experience for all visitors.
Online exhibitions, for example, increase accessibility for people who can't visit in person but also offer opportunities to enhance or extend the experience by incorporating features achievable within the museum space.
Extended reality and 3-dimensional experiences add a digital layer to traditional museum exhibits, which can add new depth to the storytelling and appeal to a younger audience of digital-native visitors.
To achieve higher levels of personalization, operators are using sensors, trackers and interactive museum technology. The data helps assess how visitors use facilities and identifies opportunities to improve accessibility or increase personalization.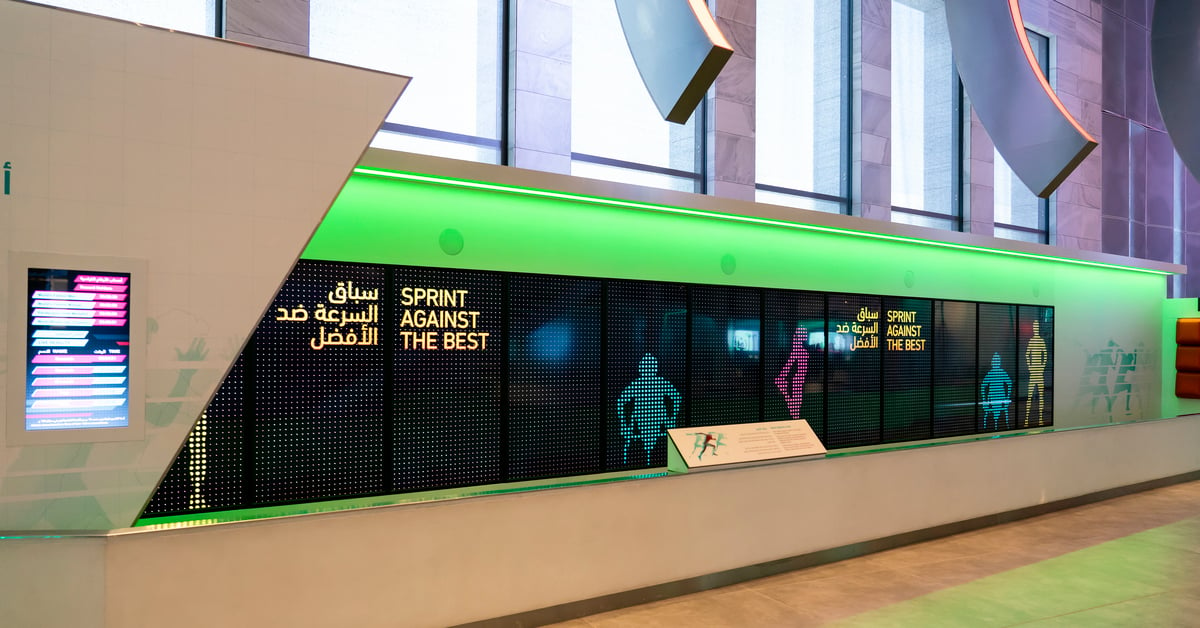 Transformation in action
The Social Lab at the Museum of Tolerance
The Social Lab aims to help visitors understand and overcome contemporary prejudices and social issues using technology to engage digital-savvy visitors. Videos, ultra-high-resolution touchscreens with 100-point capability, a unique media cube using dynamic projection on four glass surfaces and powerful soundscapes immerse visitors in 15 distinct spaces. Together, they promote tolerance and inclusion by taking visitors on a journey of self-discovery.
Mars: the next giant leap at the Carnegie Science Center
The museum takes visitors on a 300-million-mile space journey to discover how sustaining life on another planet can also improve life on Earth. Experiential technology plays a vital role in the 'journey' by encouraging visitors to actively participate in the visions, challenges and solutions for making a Martian society a reality.
Sheikh Abdullah Al Salem Cultural Centre
Using leading-edge technology, immersive environments, large-scale models and compelling interactivity, the museum provides an exciting range of attractions and a fresh new learning approach for Kuwaitis. It is helping the country to diversify, inform, educate and inspire future generations in the fields of technology, innovation, science, history and culture.
Going to AAM 2023?
So are we! We are delighted to be attending the AAM Annual MuseumExpo in Denver from May 19-22. If you are attending feel free to swing by our booth #503 and say hello! or book a charette ideation session with our design team. Hope to see you there!

Chris Johnson, Strategic Partner Director at Electrosonic, brings almost 25 years' experience in the cultural market to provide expert, first-hand insight into the award-winning technology strategies and trends that are driving innovation and outstanding visitor experience in museums, visitor centers, heritage centers and other cultural sites around the world.
Signup for weekly Perspectives of the technologists who bring projects to life.