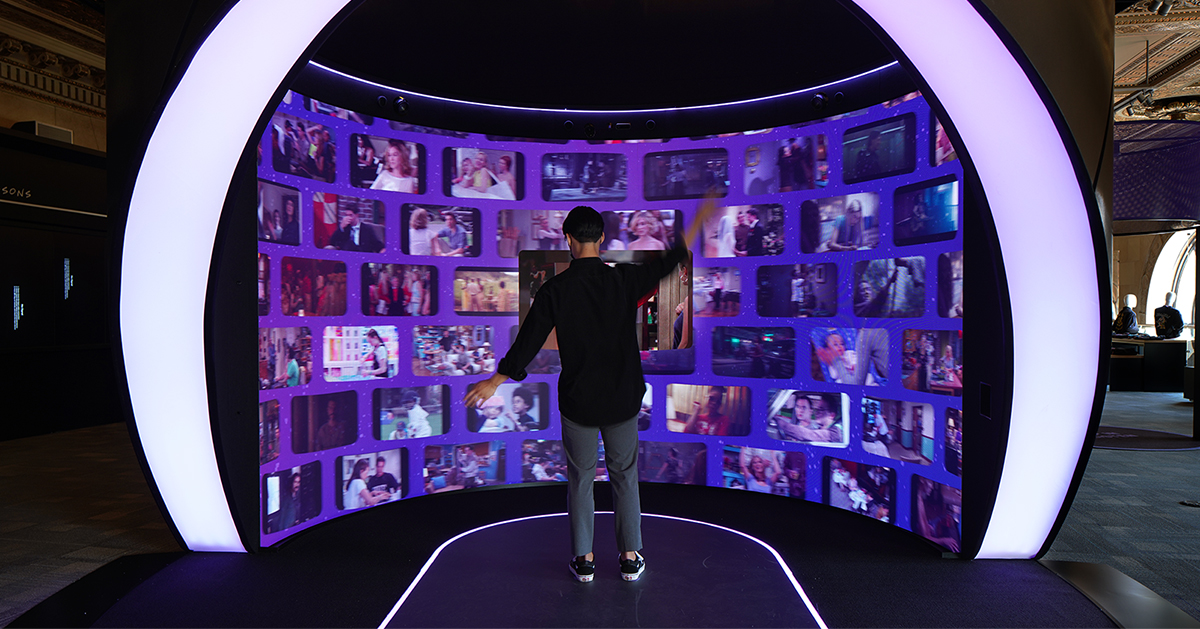 Experiential Retail Offers Lessons for the Hybrid Work Environment
The retail environment has undergone dramatic changes over the past few decades. From simple store merchandising to grand-scale experiential technology usage, the shopping experience evolved its way into the 21st century. It had to do this to both compete with and complement e-commerce. While the pandemic paused some of this, innovation in retail settings is still alive and well, as retailers go big to bring shoppers back to stores. This same story of in-person versus virtual is now playing out with hybrid work.
Retail has taken a unique approach to give shoppers something they simply can't get at home. Workplaces can learn from them to deliver an environment that drives engagement and connection for workers. Let's look at what cues the office can take from the store.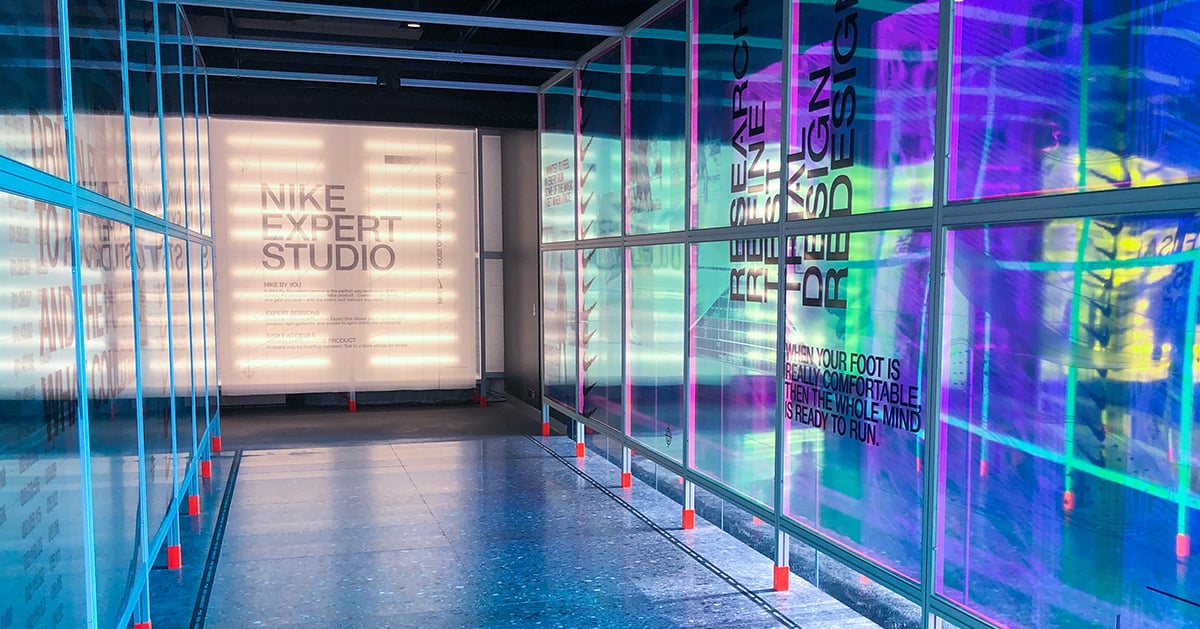 The "Age of Belonging" Reshapes Spaces, Key to Attracting and Retaining Talent
So, what are these trends that workspace designers and other stakeholders should know? It starts with the "age of belonging," which describes how the spaces where people spend their time should drive engagement purpose while aligning with what matters to those in the areas.
It's easy to see how this plays out in retail. Driving engagement means making sales. Retailers are also more in tune with social issues that matter to their customers. That same philosophy applies to workspaces. It's a candidate-driven market, and the dawn of the "Great Resignation," so people have options. Companies realize they need a differentiator beyond salaries, benefits and perks to compete for talent. Technology-rich experiential spaces are the new way to attract talent and keep them.
More Lessons from Retail the Office Sector Can Leverage to Design Hybrid Experiences
In applying lessons from retail to the office, you should first consider the purpose of experiential technology. In short, you want to invite collaboration, foster engagement and enhance the culture. The underlying element for all these is technology. Let's look at the concepts from retail and translate them to the office.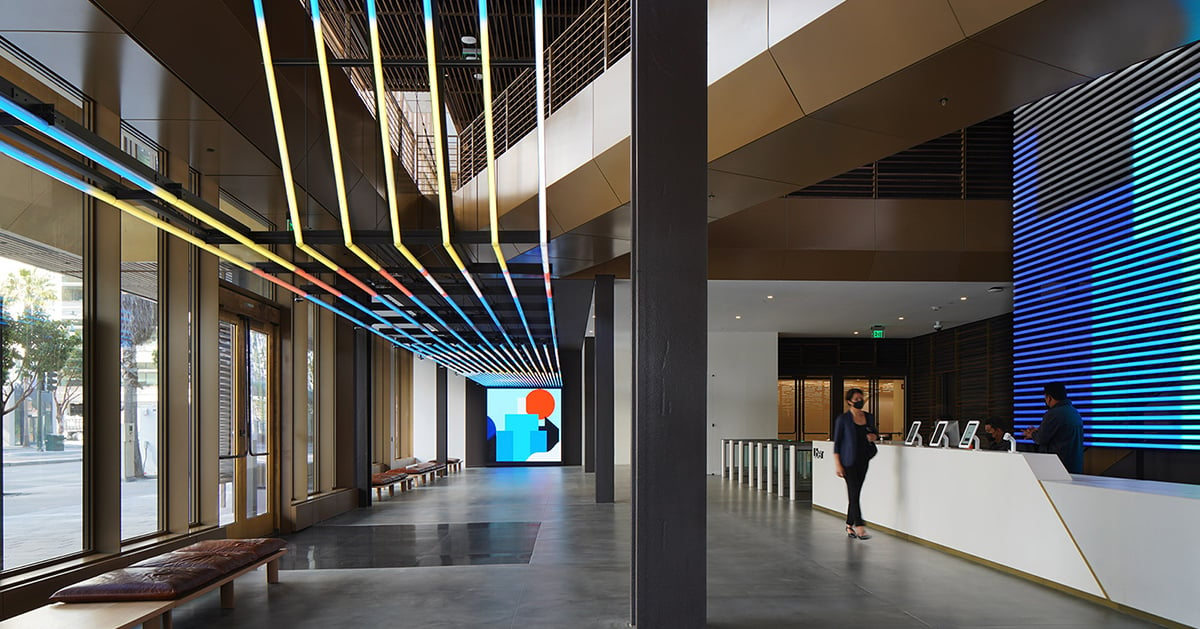 Shoppers and Workers Want Choice
Retail is an extremely successful omnichannel sector. You can shop just about anywhere, from in-person to online to social media. Customers demand this choice, and those that don't offer it are often less successful.
The same goes for employees. The whole essence of hybrid is about choice about where and when they work. One of the most important ways to deliver this and demonstrate a commitment to employee collaboration is with interactive experiences that take collaboration out from behind a cookie cutter meeting space and into a spot where employees can interact with technology like touchscreens and video walls.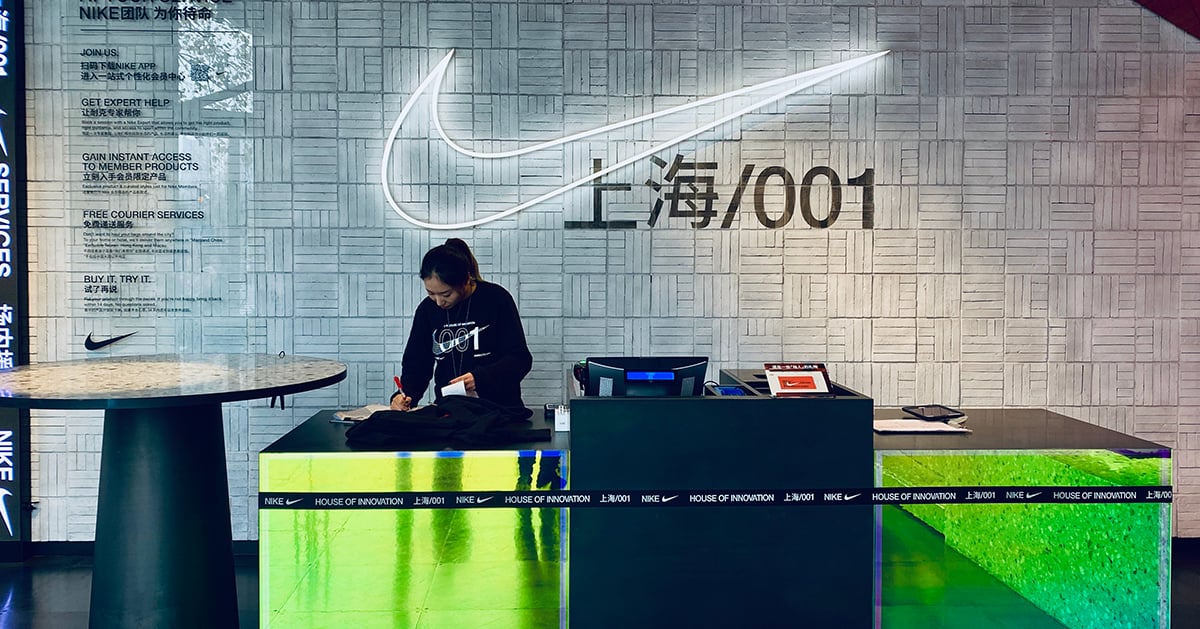 Creating Purpose of Place
In-store interactions can be the foundation for building relationships. Brands desire to do this to create loyalty. Employers want to do this, as well. Cultivating a culture where loyalty can flourish depends upon the purpose of place. Many retailers have been able to accomplish this. Examples include Nike's House of Innovation, which offers custom clothing design and interactive gaming. The purpose is to foster a community based on the love of sports.
Nike created a narrative using experiential technology, and companies can. Another example of immersive storytelling is the Krispy Kreme Times Square Doughnut Theater, which uses projection mapping and specialty audio and acoustic techniques. The story presented is for entertainment, and that's the purpose—engaging and delighting doughnut lovers.
The Orbit HBO Max Retail Experience also falls under this lesson. Using facial tracking and voice recognition technology, visitors can watch clips of content based on their gestures or words they say. It's a new level of brand experience that's personalized and captivating.
These are diverse examples, with Nike rooted in community building, Krispy Kreme seeking to spark joy and HBO Max engaging imagination. Workspaces can tell stories that are interactive and immersive. There are several ways to do this that fit with the purpose of place concept:
Video walls that display real-time data or streams bring a project to "life." The interactivity and engagement from using this tactic are greater than people sitting around a conference room table.

Culture stories displayed on

interactive touchscreens

help build a community. Employees could use this to learn about the company's history, leaders, mission, vision, values and more. That's much more impactful than someone looking at a timeline.




Testing, Learning and Adapting
Retailers have had to rethink the amount of commercial space they have and how it can be more flexible to fit their needs. They've been testing out new options, learning from those and then adapting.
For example, Kohl's recently announced they no longer want to be a department store but rather a "focused lifestyle concept." The reality is that department stores have become dinosaurs, so the drive to change this is on point. Part of this revamp is leveraging data science to "provide an even better, more relevant and more scientific experience."
Retail has to adapt at this juncture or be forgotten. Workspaces that embrace hybrid frameworks should, as well. If you have a lot of space at your disposal that no longer requires rows of cubicles, what will you do to engage those working in it?
You could take some cues from The Grove Google Experience Center. It's a reimaging of the briefing center. AI and machine learning contribute to an immersive experience, including an unforgettable elevator ride with a virtual timelapse recreation of history.
You can start much smaller than this with small video walls or interactive displays to test, learn, and adapt. Then determine how helpful or engaging these were to employees to plot your roadmap to creating the ideal, connected work environment.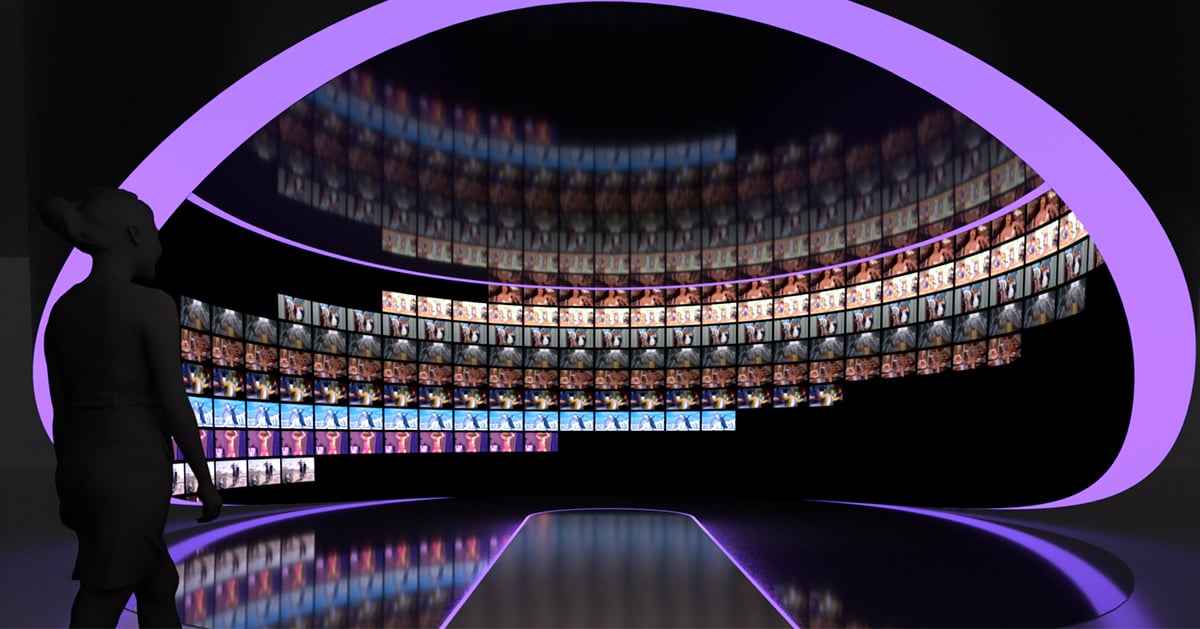 Building the Workplace of Tomorrow
The huge paradigm shift in where and how people work isn't a fad. Now, it's part of the evolved "normal." Companies and the professionals that plan, design, integrate and execute are at a crossroads of building the workplace of tomorrow. And, they have lessons to learn from retail about how to engage and inspire people in these spaces. That will require a lot of collaboration and coordination relating to AV, control systems, information and communication technology, acoustics and more. To achieve the ideal spaces that mesh technology, architecture and all other elements, you'll need to start with a thorough plan with the right experts. In doing so, you can create spaces that support workers, drive engagement and offer purpose beyond those four walls.
Maurizio Capuzzo, Electrosonic's Chief Marketing Officer, fuses the science of data with the art of visual and verbal communication to explain how technology adds value and helps foster innovation. Maurizio writes from a wealth of experience, holding leadership roles in global technology companies as well as possessing a deep understanding of how technology contributes to business growth.
Signup for weekly Perspectives of the technologists who bring projects to life.