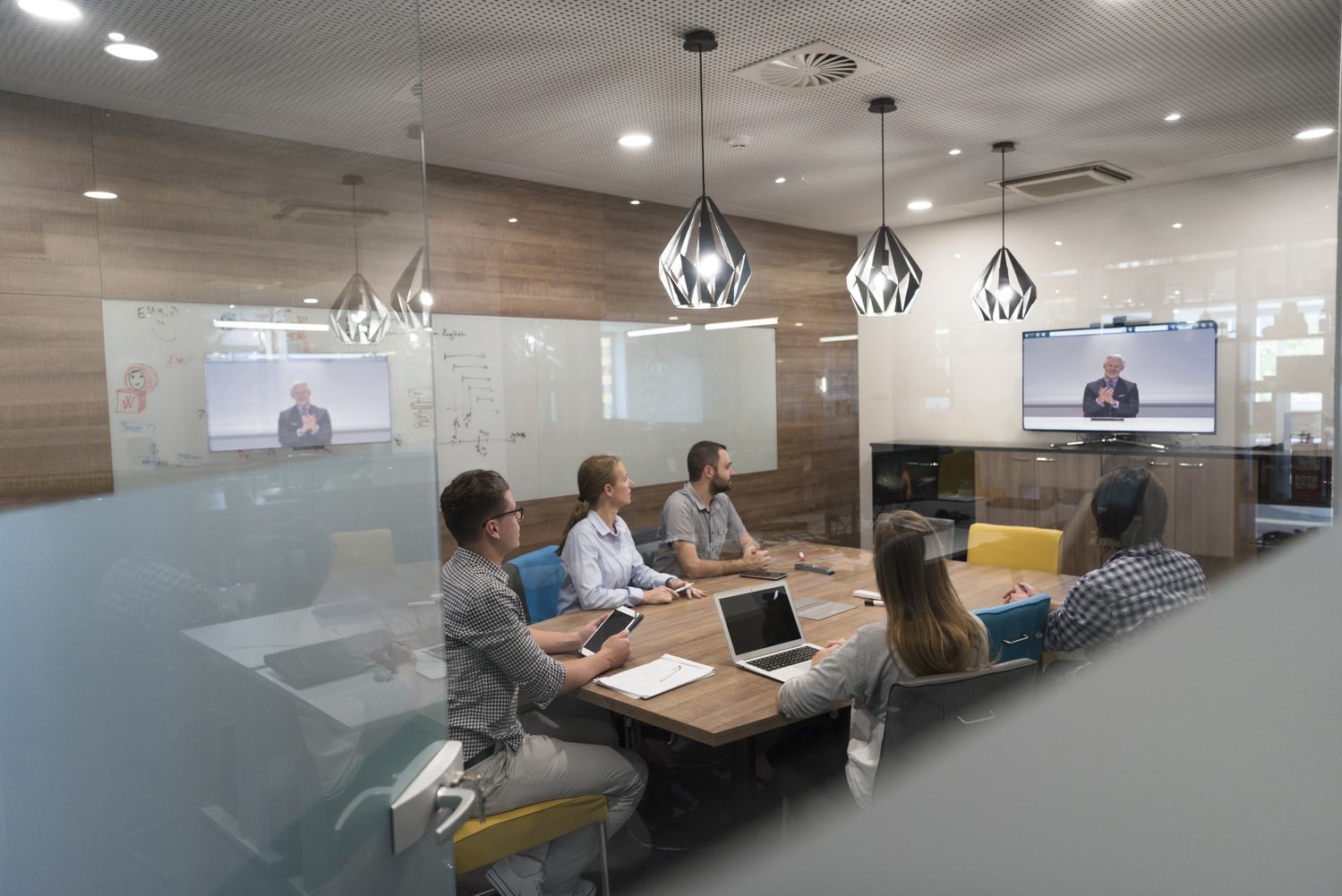 4 Keys to Innovation Center Success
For organizations to thrive within the new digital economy, innovation needs to be at the core. The better an organization is at fostering a truly collaborative environment, the higher the likelihood for meaningful innovations.
Properly equipped innovation centers are surfacing as one of the most popular approaches. How specifically you go about building this environment can play a pivotal role in determining effectiveness.
1. Consider logistical aspects of the space.
Since the number of people involved can fluctuate significantly from project to project, having partitions or movable walls can prove beneficial. The key here is to find a balance that makes participants comfortable while enhancing collaboration. You want an environment where people speak openly, and where they are encouraged to voice their ideas and concerns.
Early thinking focused on building completely open spaces. However, for numerous reasons, this approach is less than ideal when innovating. After all, throughout the innovation cycle you need to protect information, and sometimes this means being very secretive. You want to collaborate with the necessary people on the team, but you want to avoid telegraphing to people outside of the circle. Not everyone needs to know what you are trying to do.
2. Understand technology requirements.
Selecting the right technology starts with understanding the important role communication and collaboration play in the innovation center's sustainable success. Deploying the right audiovisual equipment can play a meaningful role in any innovation center. Innovation centers need a mix of displays and tools designed to work through ideas such as electronic whiteboards. In some instances, video walls are equally important components.
Adding AV equipment to the mix cannot be an afterthought. Having proper acoustics, lighting and environmental controls are key components to getting the most out of these technologies. Additionally, having the ability to bring up and predominately display research – without interrupting the collaborative flow as the team is brainstorming – is significant and often requires access to network bandwidth.
For firms specializing in hardware design or component prototyping, having access to virtual or augmented reality tools within the space can improve outcomes. For instance, integrating 3D printing and rapid prototyping capabilities. Or at least something that prompts these activities such as software that projects high definition virtual models on wall displays.
3. Embrace constant evolution.
The best innovation centers remain a work in progress. For example, when innovation is a firm's core competency, the ability to integrate biometrics into the equation can make a meaningful difference. Specifically, biometric data makes it possible to monitor how the levels of collaboration change throughout the day. This type of data helps to fine-tune team performance.
The integration of wearable technology also represents a significant opportunity as innovation centers continue to evolve. Wearables provide a unique ability to communicate and capture ideas, so that engineering teams can engage in the testing process while seamlessly gathering data. Likewise, a field representative could use a wearable to capture a customer problem and live stream the feed to the engineering team within the innovation to brainstorm a solution on the fly.
4. Address ongoing challenges (often through mobility and software).
Although some of the specific resources can vary by industry, the one commonality is the need for a digital collaborative forum. Understandably, the fact that each of us buy different brands and gear with unique performance capabilities creates challenges. After all, for these spaces to work, all the devices need to be able to work under the same platform.
Compatibility and standardization are crucial. Understandably, manufacturers want proprietary solutions so that you buy their entire catalog of accessories. However, this can create limits that hamper an organization's effectiveness. Fortunately, as we empower team members to use their smartphones to complete actions, the application congruencies are bridging the gap.
Maurizio Capuzzo, Electrosonic's Chief Marketing Officer, fuses the science of data with the art of visual and verbal communication to explain how technology adds value and helps foster innovation. Maurizio writes from a wealth of experience, holding leadership roles in global technology companies as well as possessing a deep understanding of how technology contributes to business growth.
Signup for weekly Perspectives of the technologists who bring projects to life.