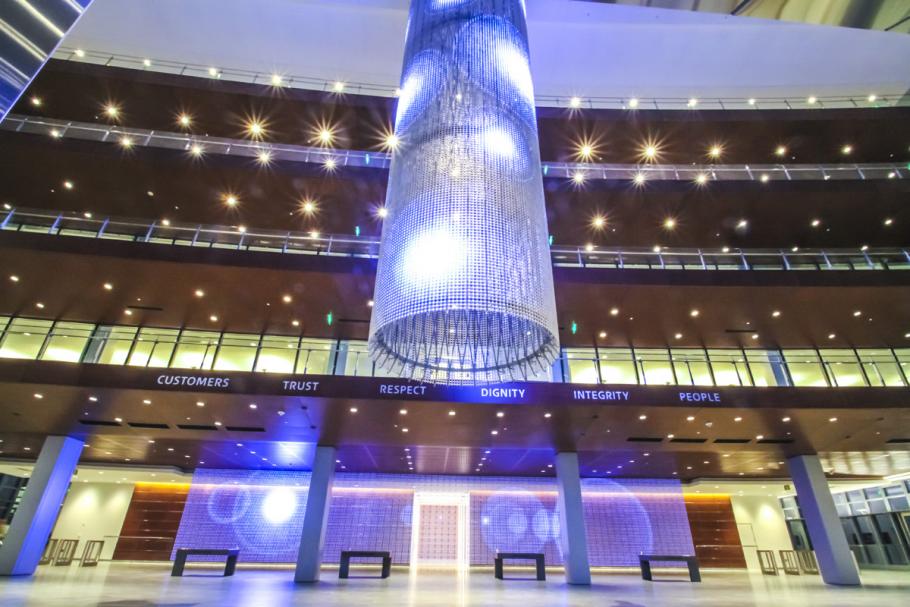 EBCs Boost Sales and the Brand Experience [Survey Data]
More and more top brands are moving towards offering an Executive Briefing Center (EBC). An EBC is an innovative center powered by technology, which allows a company to demonstrate its products and services in an interesting and engaging way. Offering a personalized, transformative experience to strengthen relationships, they are used to strengthen the brand experience and connect more strongly with the company's clients. EBCs have been rated as a key factor in positively influencing business decisions, shortening sales cycles and driving revenue.
A study by the Association of Briefing Program Managers (ABPM) reported that EBCs rank highest for activities relating to accelerating progression or faster closing of enterprise deals, especially for considered purchases, where prospect interaction and feedback are important in the sales cycle.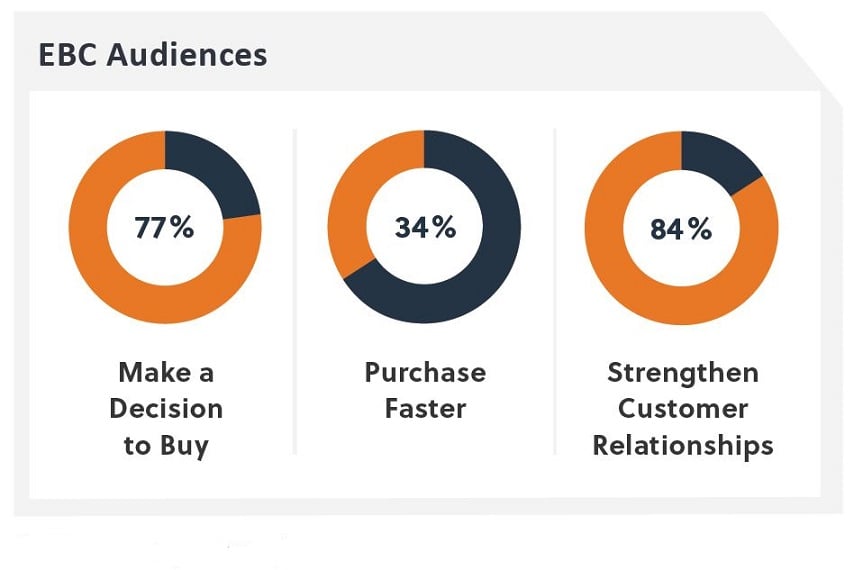 (ABPM results)
It's important that the EBC experience does not turn into one-way communication - you talk, and your customer listens and eventually disengages. Effective collaboration and eventually the sale only happens when you listen to your customers. With that in mind, integrating AV technology specialists into the EBC design process at the outset delivers the best results.
When starting to design an EBC, here are some important factors to consider:
Integration - if you have an existing EBC, make sure that legacy technology integrates well with the new technology, and all technology supports the design ideas and company objectives.
Make sure demonstrations are seamless - no sales executive wants to be in a position where they are waiting for images and personalized content to load, or they cannot find/send files from their devices.
Support the entire customer journey – make sure your EBC doesn't just facilitate communication, it should support collaboration and engagement throughout the customer experience.
Content management systems that are easy to operate and flexible - sales executives want the client to be focused on the right sales messages in the most memorable way possible. Content sharing needs to easy and allow for last minute adaptions as discussions progress.
Electrosonic believes strongly is what we call the design-led approach, for either a brand new EBC or an EBC upgrade. The design-led approach recognizes that an effective EBC requires many great minds, architects, designers, technology specialists, system integrators and project managers, to bring the solution together and ensure a demonstrable return on investment for the client.
We work with brands and intellectual properties to develop, understand their challenges and evolve their stories into memorable experiences, exploring technology applications and developing functional designs for your sophisticated needs. We listen, collaborate and deliver the best digital experiences for clients around the world.
This multifaceted, team approach produces stunning results. For example, Electrosonic worked with the power management company, Eaton, to use AV technology to communicate its brand's strengths to employees, customers, suppliers, marketers and government leaders. Electrosonic served as a consultant to designers Ralph Applebaum Associates during the design phase, and were ultimately contracted to Eaton to design the AV systems.
The center piece of the Eaton atrium is a five-story LED Chandelier, 53-feet tall, and an 80-foot LED Curtain, using a unique LED mesh that was two years in the making. Electrosonic carried out extensive testing of the racks and the LED mesh to ensure the longevity of the installation.
Tim Ventimiglia, a Director at Ralph Applebaum Associates, talked about the power of early collaboration on the project:
"This installation shows what you can achieve when an AV systems integrator like Electrosonic is brought on board early during the design process and then executes the work. The level of detail and refinement represented in the Chandelier and the Curtain structures would not have been possible without this early coordination."
With over 50 years of experience working with both enterprise and entertainment clients, Electrosonic can help deliver outstanding EBCs that meet the designer's – and the client's - aspirations and visions. Click here to review more factors to consider when designing your EBC.
Maurizio Capuzzo, Electrosonic's Chief Marketing Officer, fuses the science of data with the art of visual and verbal communication to explain how technology adds value and helps foster innovation. Maurizio writes from a wealth of experience, holding leadership roles in global technology companies as well as possessing a deep understanding of how technology contributes to business growth.
Signup for weekly Perspectives of the technologists who bring projects to life.