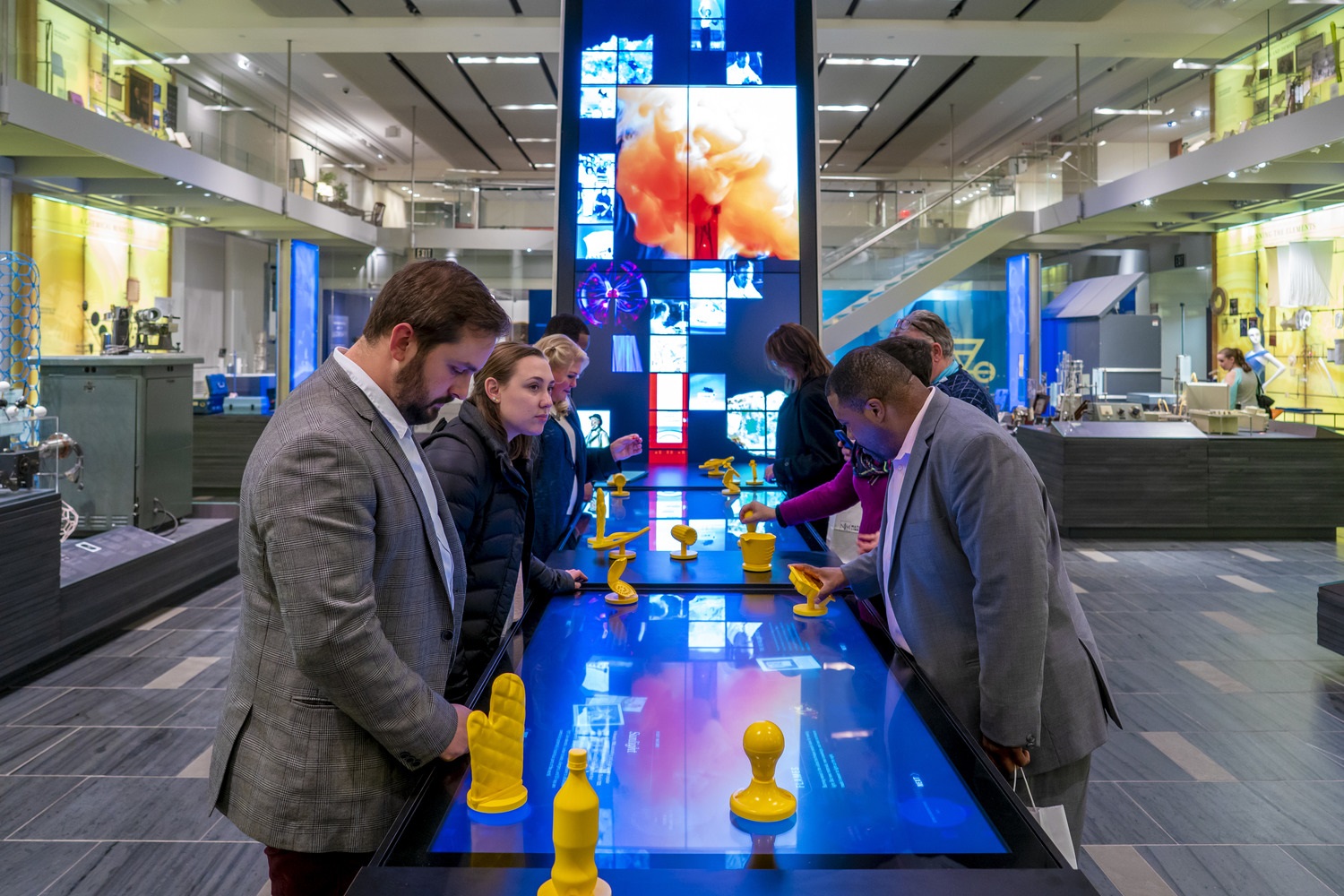 Immersive Experiences Fit for Museums of All Sizes
Depending on how one looks at it, it is both the best of times and the worst of times for museums. That's the interesting message from a recent article in the Observer.

The story details how museums continue to open across the United States, often catering to increasingly specialized topics and interests. At the same time, long-standing museums have closed, usually because they were private funded and could not bring in enough revenue to survive. Examples include the Philadelphia History Museum, which opened in 1938, and the Mississippi River Museum, which has operated for 36 years.

There is no single reason museums fail. However, in today's digital world museums need to step up their game and provide an immersive experience through advanced technology for their guests. Technology is transformative – it has become so integrated into the consumer's daily life that it now plays a pivotal role in fueling meaningful experiences. The different types of technology available to impact experiences range from smartphone apps capable of fine tuning experience to expansive physical deployments leveraging LCDs, RFIDs, projection systems, etc., to create genuinely immersive visual and auditory skills.

Fortunately for museum operators, such technological advances are also accompanied by falling prices. Gordon Moore's famous observation (known as Moore's Law) held that circuit capacity roughly doubles every two years, while form factor and costs go down by half. This has been borne out in the audiovisual industry. AV vendors now can offer advanced technologies such as cloud computing and Internet of Things (IoT) technologies into museum IT systems at costs unheard of just a few years ago.

The National Comedy Museum in Jamestown, New York is a good example of a new museum leveraging technology to offer immersive experiences. Those experience begin the moment you walk into the building. An interactive RFID bracelet is given to every guest, with a personalized comedy profile based on the information filled out. So every visit to the Center is customized and unique to the preferences of the individual. As the visitor moves through the exhibit experiences, the profile of exactly what they find amusing and enjoyable is refined.

Another example is the Science History Institute, located in Philadelphia. A smaller museum, its mission is to preserve and celebrate our scientific and technological culture, and to make it accessible for investigation and knowledge creation. Dedicated to celebrating scientific advances in the chemical engineering and life sciences, it's natural for the museum to use multimedia technology to help visitors "live" those advancements.

Electrosonic refurbished the museum's main video wall, enhancing it with the latest AV technology. Electrosonic also installed interactive touch tables within the museum, making the scientific advances highlighted come alive for museum visitors. Full Project Management and Systems Integration services were provided.

Providing an immersive experience has become a prerequisite for successful museums today. Advanced AV technology makes providing an immersive experience more affordable than ever before, and can help museums thrive in a competitive marketplace.
Alexander Hann, Communications Specialist, understands the challenges that clients face when they are making decisions about technology. He uses his extensive experience of communicating complex concepts to write about the latest developments in technology in a way that clearly explains benefits for business and technical decision-makers.
Signup for weekly Perspectives of the technologists who bring projects to life.