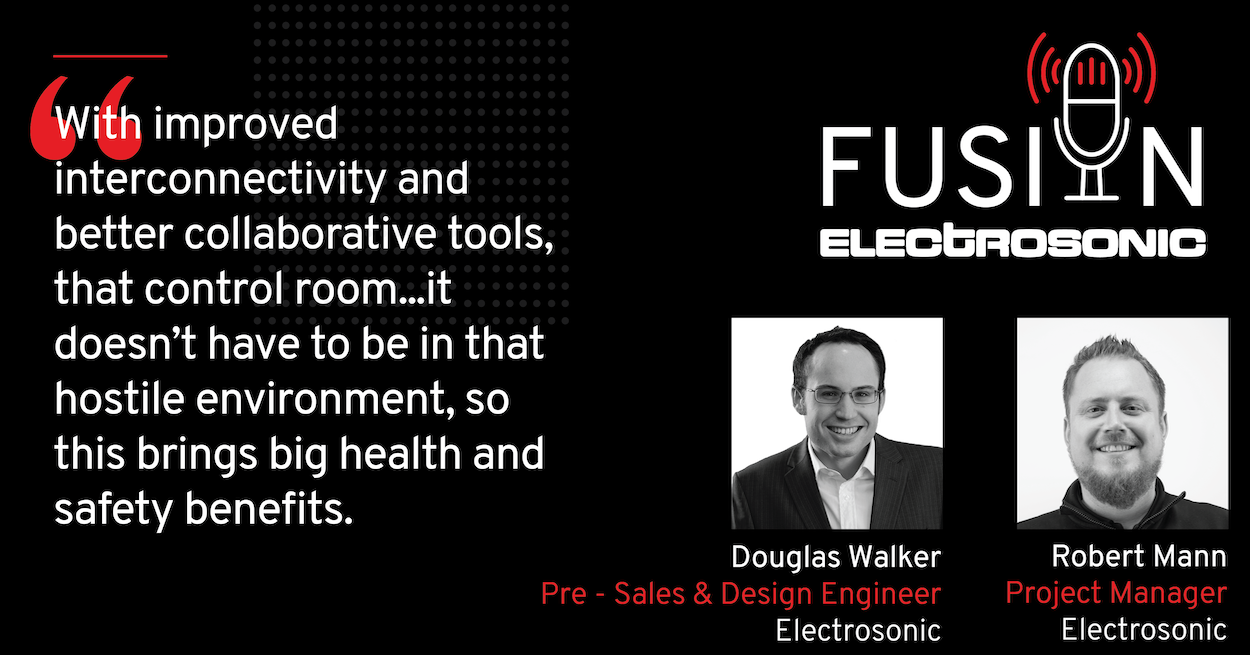 What You Need to Know About Control Rooms [New Podcast]
When most people hear the words control room, it instantly incites a vision of a space filled with gages, levers, flashing lights and a lot of tension. This is because control rooms often play a truly instrumental and often mission critical role in helping organizations maintain consistent operational status.
While the overarching goal often remains the same, today's control rooms are constantly evolving. And in some industries -- like oil and gas -- the evolution is significant.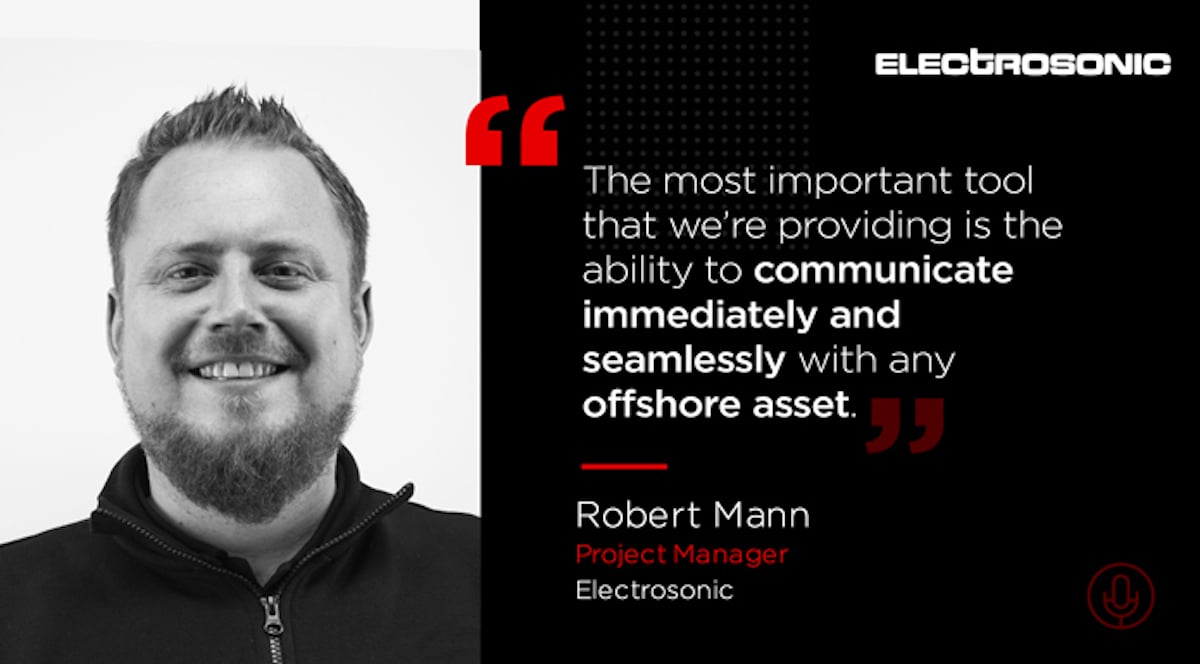 The new status quo is a highly collaborative, controlled environment, often leveraging software with 3D models of their assets, empower continuous monitoring capabilities. As such, the operator experience serves as a meaningful driver when designing, building or retrofitting a control room.
Two of Electrosonic's visionary minds – Pre-Sales and Design Engineer Douglas Walker and Project Manager Robert Mann – recently recorded a podcast with Marketscale Pro AV's Daniel Litwin.
During this podcast, Doug and Bob discuss the ongoing evolution from what many of us picture when we hear "control room" to today's truly dynamic controlled environments.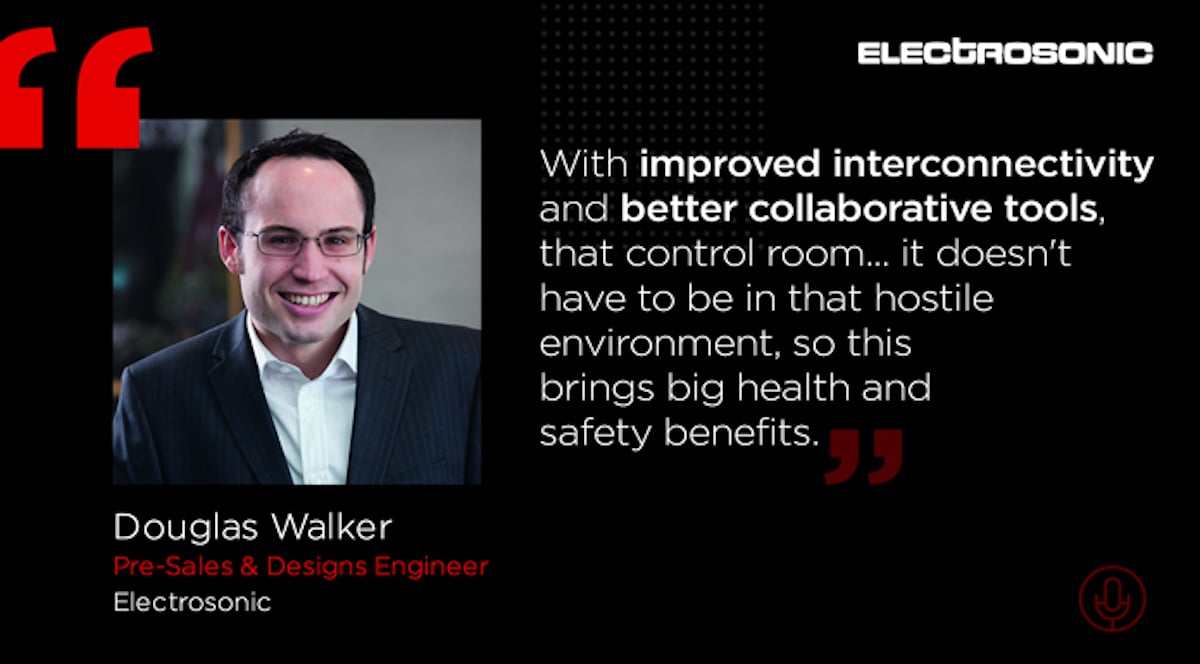 Listen in to learn about:
Which industry changes and technology evolution have positively impacted the control room (1:45) ;
How control rooms are different within the oil and gas industry (5:15);
How control rooms investments have positively impacted the oil and gas industries through cost reductions, new efficiencies, improved communications and safety (8:00);
What the design process looks like when building an oil and gas control room (11:10);
How to effectively find harmony between analog and digital aspect in this controlled environment (16:54); and
Which technological or business changes are most influential in the ongoing driving control evolution (20:30).
Alexander Hann, Communications Specialist, understands the challenges that clients face when they are making decisions about technology. He uses his extensive experience of communicating complex concepts to write about the latest developments in technology in a way that clearly explains benefits for business and technical decision-makers.
Signup for weekly Perspectives of the technologists who bring projects to life.